January 24, 2017
Posted by:

Travis

Category:

Dentist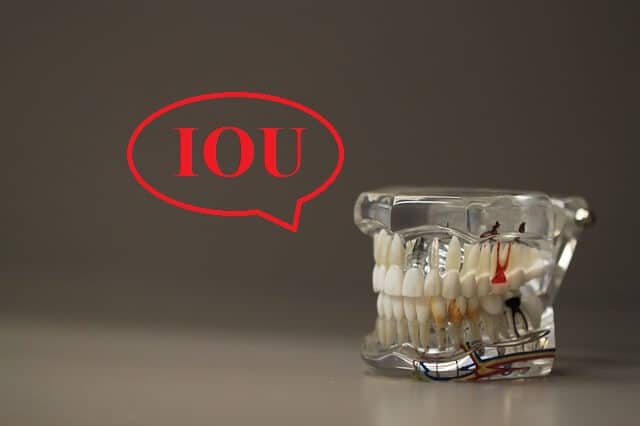 US News recently published their rankings of the 100 best jobs of 2017, and they boldly claim that being a Dentist is the number 1 job in America. Their report rates occupations on a list of seven different factors, but none address the cost of a dental education. For new dentists, your dental school dean probably sold you a bill of goods. Yes I can probably help you come up with a strategy to save money repaying your dental school loans (feel free to contact me at travis@studentloanplanner.com), but a dose of realism is necessary first.
No you will not repay your student debt in five to seven years. Your education was most likely not a wise financial investment compared to alternative paths available to someone smart enough to get into dental school. The economics of the profession are not the best they've ever been. Over the next decade, corporate dentistry will replace thousands of small business owners with employees and retain all the profits. I have a different rating system for the folks over at US News and the thousands of young dentists and soon to be dentists graduating in the next several years. Being a dentist is the number 1 job in America for debt.
Dental School Debt is Crushing in Magnitude
In my flat fee student loan consulting practice, I help professionals from all different backgrounds. I've consulted with surgeons, primary care docs, veterinarians, psychologists, nurses, teachers, lawyers, chiropractors, pharmacists, business owners, dentists, and more. Dental student loans stand out because they are consistently the highest in absolute dollars of any profession.
The average debt of the 36 dentists I've consulted with in the past three months is $402,000. Their average salary is about $150,000. If I restricted that to dentists either currently in dental school or who graduated in the past couple years, the average debt would be closer to $450,000 and average income would be closer to $120,000.
Dental School Debt is Also Almost Impossible Relative to Salary
So say you use my average debt and income figures for recent dentists. A typical debt to income ratio for dental school is therefore $450,000/$120,000=3.75. There is almost no scenario where an individual can repay this level of debt.
There is a wide distribution around these typical numbers of course. Many dentists coming out of public dental schools have between $250,000 and $300,000 in student loans and are on a path to repay everything within 10-15 years. However, some others from private schools owe well over $500,000. I've even consulted with some dentists graduating from residency programs who owe close to $1 million for their education.
Can you find some success stories of dentists who've moved to a rural wealthy enclave in the middle of nowhere making $400,000 a year three years out of school? Sure. However, even these 'unicorn' dentists would've probably been even more successful as non-dentist business owners. You also can't make an argument in favor of a profession based on how well the 0.1% are doing. You have to look at the vast majority of cases and look at the typical result.
Without the government income driven repayment programs to fall back on, I estimate that 50% of today's graduating dentists would default on their loans. That's not a stable occupation with great pay. It's one where you have an anvil hanging over your head that you're glad hasn't dropped yet.
Dentistry is the Most Expensive of Any Professional or Graduate Program 
Medical school is cheaper than dental school. Many people even get scholarships. If you have a high balance, you can use Public Service Loan Forgiveness to pay a fraction of what you borrowed.
Veterinary school is unbelievably expensive, but dental school still wins. I've never heard of a vet med student being asked to spend $5,000 for a DVD with books on it.
Law school, psychology PhD programs, pharmacy school, and other graduate degree programs do not hold a candle to the absolute magnitude of the cost of dental school. Yes owing $200,000 and not being able to find a job as a lawyer sucks, but at least that individual can choose not to practice law and survive financially.
To US News and Others Who Believe Dentistry is the Number 1 Job in America, Don't Buy the Hype
I jokingly wonder if dental school deans take up a collection plate for US News for keeping the horrific economics of a dental education under wraps. There is a massive student loan bubble waiting to pop, and dentistry is at the top of the list.
Say US News adjusted their rankings for average debt level after graduation. Dentistry would not be the number 1 job in America. It might not even be in the top 100. Praising dentistry as a high income occupation without mentioning student debt is like praising an owner of a 10,000 square foot home for his wealth without mentioning that the entire thing is mortgaged.
If you're a talented young dentist, don't lose heart. I speak with dentists all the time and help them come up with a plan to tackle their student debt. Yes the cost of attending dental school is outrageous. However, once you have the debt the only route is to evaluate the best options for repayment to save the most money and act on it.
Until the public realizes the truth about the economics of dentistry, there will continue to be dozens of applicants for every spot in dental school. Once the word gets out or the federal government cuts off the unlimited dollars available in loans for dental school, I think we'll see a crisis of epic proportions on our hands. Until that happens, maybe US News meant to say that the number 1 job in America is being Dean of a Dental School.
I Can Help
If you have a six figure dental school student loan burden, contact me at travis@studentloanplanner.com to see what I can do for you. I help graduate professionals conquer huge student loan balances with flat fee consultations.  I perform a holistic loan analysis with my proprietary simulation tool. This reveals what your best available repayment options are (government, private refinancing, etc). I've saved the average client tens of thousands of dollars. Check out my reviews on Facebook to see what past clients are saying.