I've got a secret on how you could save two to four months of your paycheck each year. It starts with a trip to your driveway and looking at your car expenses. If you're like most graduate degree level professionals, you could be making common car mistakes that include re probably driving something with a car note that's newer than 5 years old. 
My student loan consulting clients tell me what they drive in my consult form. It's not because I'm a weird spy or something. I want to know what their biggest budget items are. That way, I know how much of their earnings are available for student loan payments. 
If you max out your retirement account, buy your cars in cash, or have no student loans, then this article doesn't apply to you as much. However, if you have more than $100,000 of student debt, avoiding these costly car mistakes could help you reach freedom from debt as much as 10 years sooner.   
Car Mistake 1: Driving a $20,000 Car that Costs You $20,000 a Year
You may think the title of this mistake is extreme. I promise it is far more common than you think. When people struggle with spending, almost always their car or house is a primary part of the problem.
Let's take an example of a 2014 Lexus ES (any mass-produced luxury sedan will do). The current value might be somewhere between $16,000-$18,000. To buy the car new, you probably had to spend about $36,000 according to Edmunds. Include the sales taxes, and your monthly payment might be $700 a month.
While a lot of the folks I work with drive paid off used cars, many of them also carry car notes in this range. Most individuals in this situation have not thoroughly reviewed the math behind such an ownership decision.
A luxury vehicle probably runs another $1,000 a year to insure at least. Tack on an additional $2,000 yearly for maintenance and repairs. From what friends and clients tell me when something breaks you're going to be paying a lot more money at the luxury car dealership than if you take it down to your friendly neighborhood mechanic who only works on Hondas and Toyotas.
Here's a tally of our costs so far:
| | |
| --- | --- |
| | Cost |
| Car Payments | $8,400 |
| Insurance | $1,000 |
| Repairs and Maintenance | $2,000 |
| Annual Total | $11,400 |
However, this price is the post-tax cost of ownership, not pre-tax. To earn $11,400, you have to make more in pre-tax earnings. For many of you out there in a high federal and state tax income bracket, you'd have to earn almost $20,000 to keep $11,000-$12,000.
Therein lies the danger. Spending more money in 1 year on a car that's not worth that sum creates financial instability in many families I've worked with. It's a trap that many people do not realize.
Car Mistake 2: Thinking Low-Interest Car Loans Are a Good Deal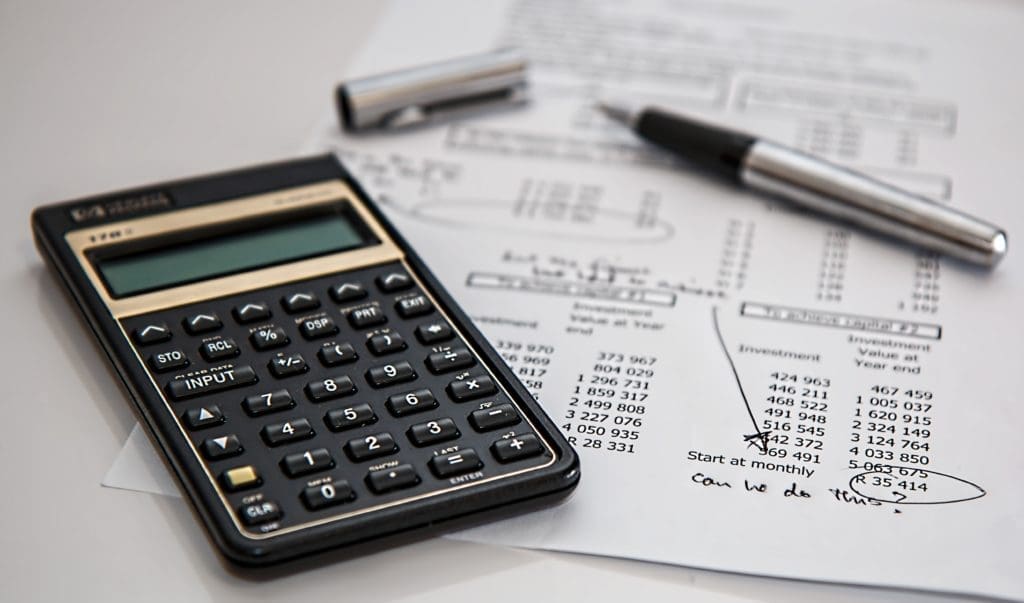 The low interest rate on a car loan is a farce. If you come to the dealer with a cash offer, you're likely going to get a better deal. If you decide to finance it instead, yes you might walk away with a very low interest rate, but that's only on paper.
What if I made something for $26,000 then sold it to you for $30,000 and financed it at 0% interest for 5 years? I'd make a decent profit despite my low interest rate. After all, as a dealer, I sell off the car loan to a financial institution immediately to avoid taking on that credit risk.
In fact, I'd argue that car manufacturers carefully manage the availability of low-interest car loans to create the illusion of a good deal. Compared to buying a 5-year old luxury car, a brand new one might cost 100% to 150% more.
The better decision is to opt out of the low-interest car loan entirely and get that $1,000 a month spent on cars available for other things in your budget (like saving for retirement and paying back student loans).
Car Mistake 3: Fixing Dying Cars with Brand New Ones
I have seen the same exact story over and over again with buying a new car after your grad school car dies.
Here's what folks tell me. "My old 2005 Chevy died and they wanted $4,000 to fix it. I figured it was time to get a new vehicle. After all, I'm a grown up and can afford a car payment. Plus I need something reliable to get me to work."
What I've found from hundreds of clients is that there's a visceral, emotional reaction when your car breaks down on you while you're driving to work. You never, ever want that to happen to you again.
Hence, you take a trip to the dealer and the skilled salesperson asks you what you're looking for. "Something extremely reliable," you might say.
The car salesperson now knows that they can sell you on the fancy warranties and promises that a new car brings.
I understand the reliability concern, as many of you are in critical jobs where absence due to vehicle maintenance is not an option. However, the difference in reliability between a 2012 Nissan Altima and a 2017 Nissan Altima is minimal.
Perhaps there's a significant difference with an early 2000s model. However, the difference is much more pronounced between this old car and a 2012 than a 2012 to 2017 comparison.
The fallacy is that you're choosing between binary options: old clunker or brand new car. Rather than jump at the enticing dealer offer for a new vehicle, you could pick up something that will get you to work just fine for $5,000 to $10,000.
The issue is that few people have that amount of money after grad school ready to go. Also, banks and credit unions don't make buying lower dollar cars on Craigslist quite as easy. Hence, folks choose the path of least resistance and trade in their clunker for the big car payment.
Keep in mind, when the dealer gives you $4,000 for a car that's worth $1,000 on a trade-in, they're actually just reducing the already marked up price on the new car you're buying. Even the best trade-in works against you financially.   
Car Mistake 4: Keeping the Expensive Car Because You're Upside Down on the Loan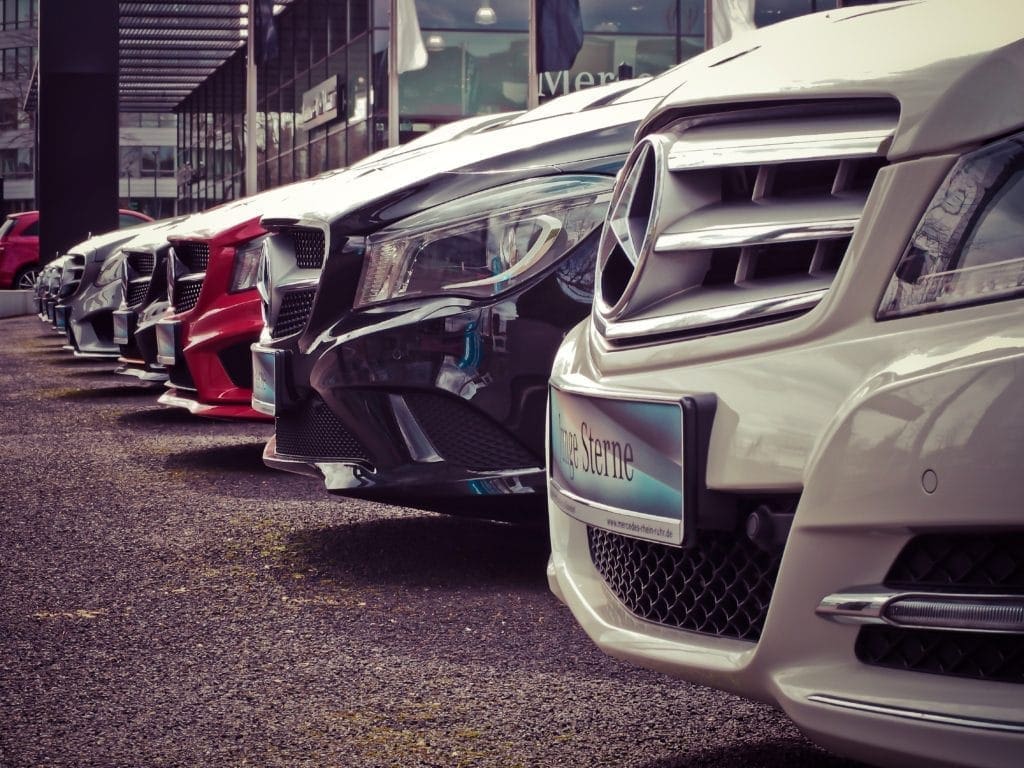 Would it make sense to hold an investment guaranteed to lose 50% of its value because you already own it? Of course not.
When I'm discussing options to reduce cash outflow to better tackle student debt for my clients, they often tell me that they owe more than their car is worth, so how could they sell it?
This is an example of the loss fallacy. You would rather lock in a $2,000 loss and sell a heavily depreciating vehicle than keep it and lose a guaranteed $15,000 in value, for example.
If getting rid of the car makes sense, you'd want to go into credit card debt even to get out of it. Buy the MVV (minimum viable vehicle) you need to get to work after that, and much of your cash flow problem will be fixed.
The best thing to do when you realize you'd want to get rid of the new car you bought is to get rid of it, not holding onto it and losing thousands more.
Take Action if Your Car is Draining Your Bank Account
If you eliminate a massive outlay on a newer vehicle, you could throw $10,000 or more at your financial goals every year. For those of you pursuing loan forgiveness strategies, that money could fully fund your retirement accounts because it would come out of your paycheck pre-tax.
For folks who want to refinance and pay off their debt as fast as possible, an extra $10,000 could mean the difference between a 10 year and a 7-year refinancing.
To get rid of a burdensome car obligation, ask the friend with the best Instagram skills to take a pic of your car in front of some upscale house or shopping center. Post an accurate but enticing description on Craigslist for sale by owner.
Make sure your insurance covers test drivers, and price your vehicle fairly using a tool like Kelley Blue Book. Make sure to do the transaction at a bank and receive a cashier's check. For a high dollar car, you might even verify a person's place of employment. I personally would do a credit check on the person before accepting their payment.
Hopefully, you have enough savings to go buy a car on Craigslist in the same fashion. However, you're going to want an around town car for $5,000 to $10,000. That will still get you something in the 2011-2014 range with a reasonable number of miles. For the couple times a year you travel long distances, consider renting.
Avoid these 4 car mistakes and you have the potential to be free from debt, work, and worry.