In a field that generally pays well, many optometrists may assume that it won't take long to pay off their student loans after starting their careers. But it's not unusual today for optometry students to graduate with north of $200,000 in student loans.
When you have student loans that are at or near the national median home price, that's a game changer. You'll need a good plan to pay them off as quickly as possible.
Nurses or doctors with large amounts of debt often try to work at nonprofit hospitals in order to qualify for Public Service Loan Forgiveness. But with the possible exception of getting hired at a Veterans Affairs (VA) hospital, optometrists have a harder time with trying to use this strategy.
For this reason, if you're an optometrist, picking the right city to start your practice could be even more important for you than other health professionals. Finding a city that hits the sweet spot of "above-average pay and below-average competition" could help you earn significantly more than an optometry grad working in a city that is less than ideal.
Here are the 13 best cities for optometrists with student loans.

13 best cities for optometrists
The cities listed below are from the 13 states that offer the highest average optometrist salary. We picked one ideal city from each state to form our 13 best cities for optometrists with big student loans.
13. Lexington, Kentucky
Average optometrist salary in the state: $123,586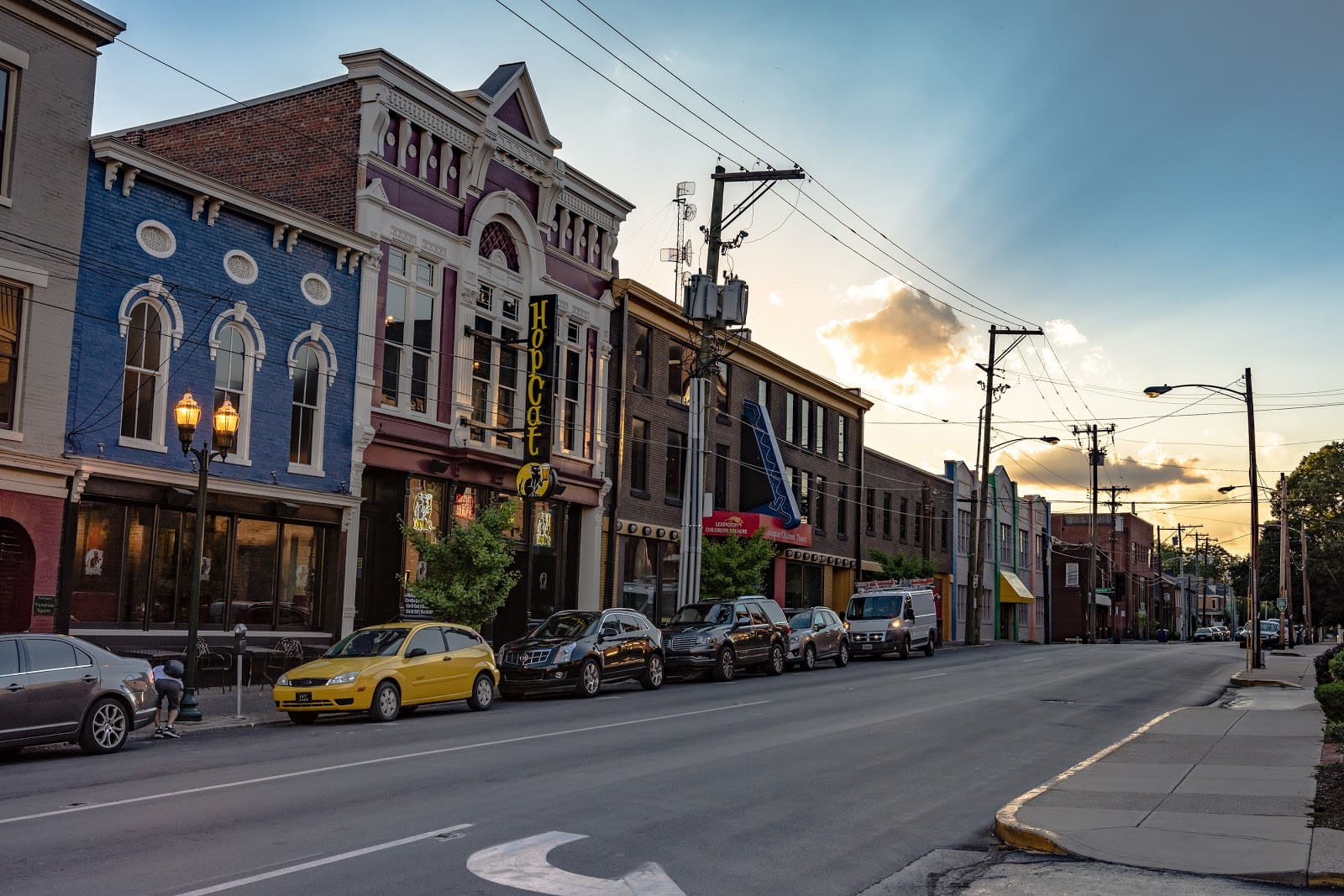 Lexington is the second largest city in Kentucky. It's MSA population is 512,650, and it has a $45,300 per capita income. There is one optometry school in Kentucky, the University of Pikeville – Kentucky College of Optometry, but it's over two and a half hours away.
Known as the "Horse Capital of the World," Lexington is home to two major horse racing tracks — the Keeneland and the Red Mile. If you like horse racing or enjoy riding horses for leisure, you'll love Lexington.
With the University of Kentucky in town, the spring calendar is filled with exciting Wildcat basketball games to attend. Music lovers will be happy to hear that Lexington hosts two annual music festivals in June: the Festival of the Bluegrass and the Broadway medley "It's a Grand Night for Singing," presented by the UK Opera Theatre.
12. Savannah, Georgia
Average optometrist salary in the state: $124,820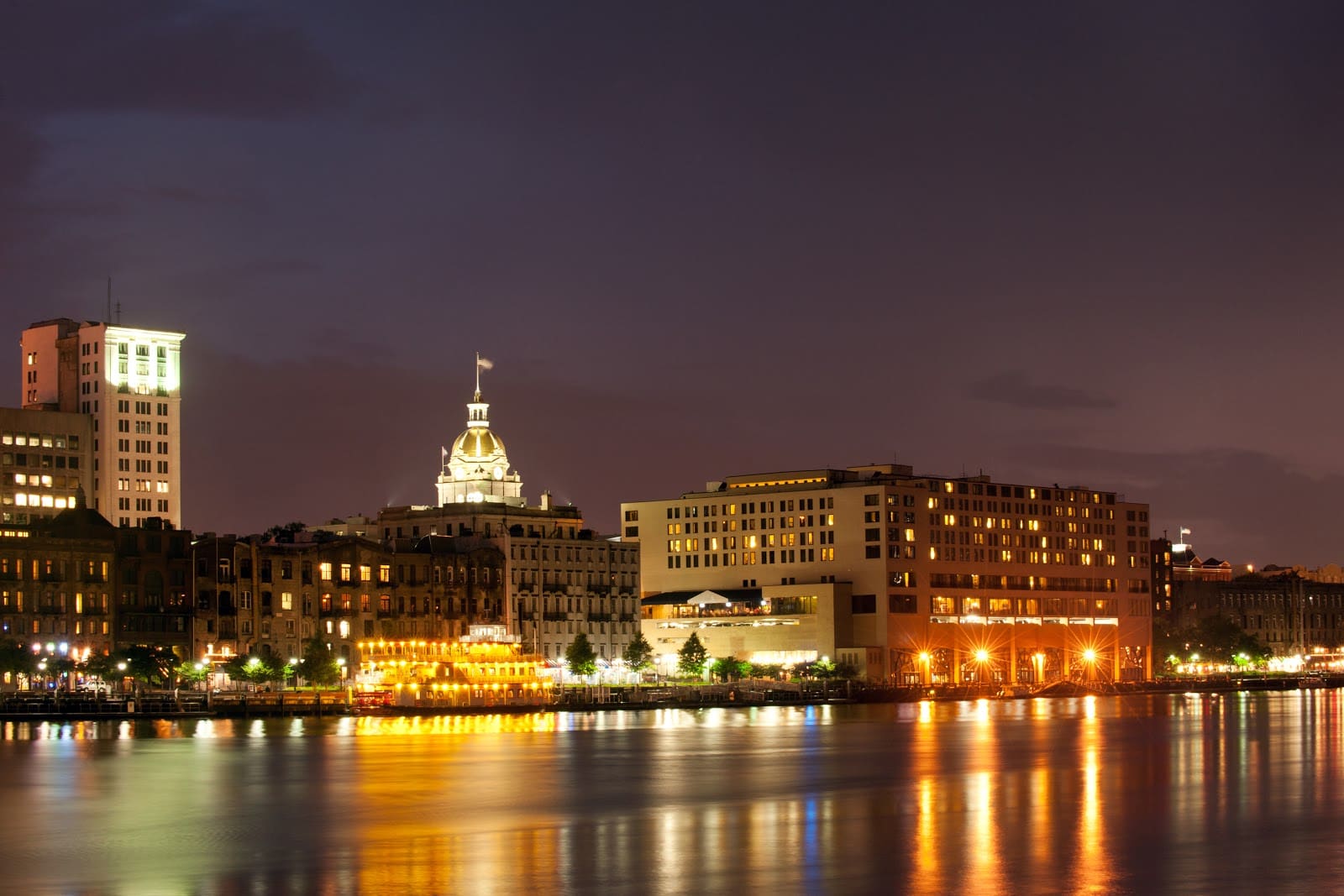 Savannah is the oldest city in Georgia and fifth-largest, with an MSA population of 387,543. Per capita income in Savannah is $44,204. There are no schools in Georgia that offer the Doctor of Optometry degree. In fact, the closest school that does is over six and a half hours away in Florida at Nova Southeastern University. .
Savannah is known for its historical landmarks and famous soul food restaurants. Paula Deen's restaurant is in town and is very popular. Another local favorite is Miss Wilkes Dining Room. After filling up on fried chicken and corn bread, you can take a walk down the beautiful Savannah Riverwalk. And make sure to pop into one of their many delicious pecan praline shops. You won't regret it!
11. Baton Rouge, Louisiana
Average optometrist salary in the state: $121,161
Baton Rouge is the capital of Louisiana and is its second-largest city. Per capita income is $44,495. There are no optometry schools in Louisiana. The closest school is nearly 6 hours away in Birmingham at the University of Alabama.
Baton Rouge hosts many Mardi Gras events throughout the year, the largest being held in historic Spanish Town. If you're a foodie, the biannual Restaurant Week should be right up your alley. And with LSU in town, there are plenty of sporting events to attend throughout the year.
10. New London, Connecticut
Average optometrist salary in the state: $127,617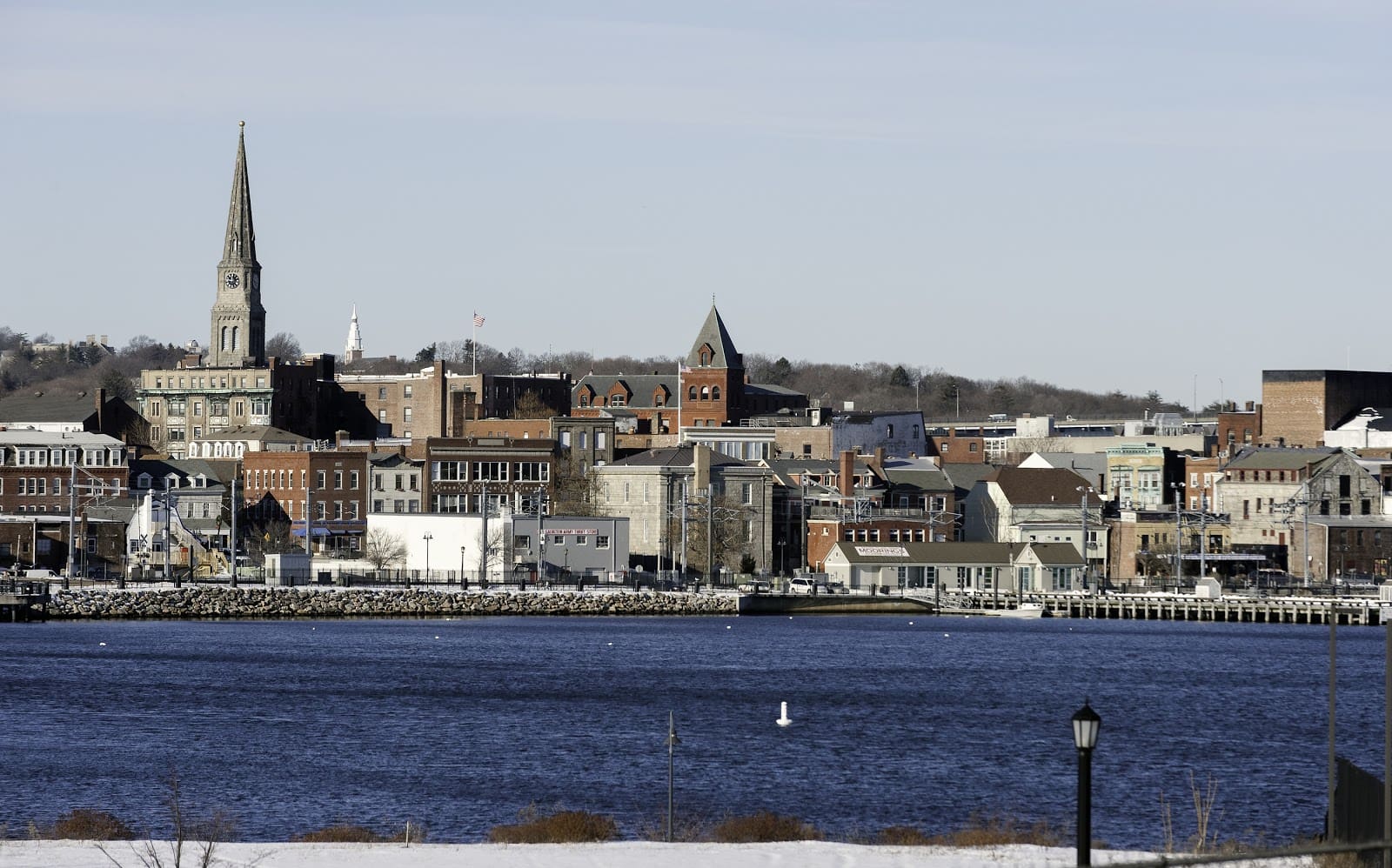 The New London MSA technically includes 21 towns from New London to Norwich, Vermont. The per capita income for this MSA is $56,725. There are only seven optometrists for every 100,000 people in Connecticut, and it has no optometry school.
New London itself is a port city and is one of the smallest cities in Connecticut in terms of land area because nearly half of it is water. Ocean Beach Park is the most popular attraction in New London. Located right on the water, the amusement park offers a boardwalk, rides, arcade, putt-putt golf, waterslides, an Olympic-size pool and much more.
9. Manchester, New Hampshire
Average optometrist salary in the state: $129,149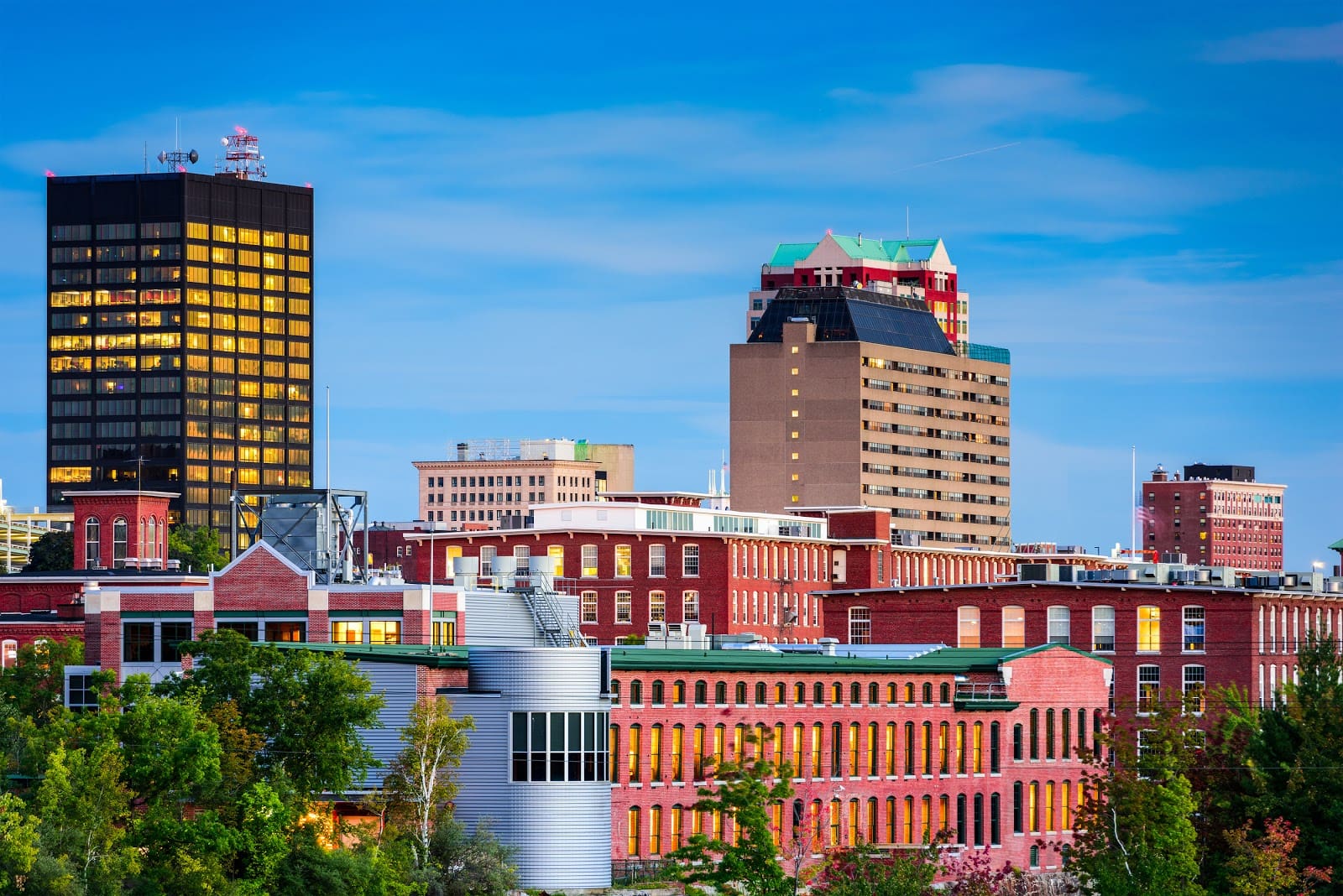 With an MSA population of 409,697, Manchester is the largest city in New Hampshire. Unfortunately, since it doesn't have its own distinct MSA (it's lumped in to Boston's), it's hard to say exactly the per capita income of Manchester.
The closest optometry school to Manchester is the New England College of Optometry, about an hour's drive away in Boston. The hour drive should just be long enough to limit competition but also close enough to make it easy to take day trips to Boston whenever you'd like.
Cultural attractions within city limits include the historic Palace Theatre, the Currier Museum of Art and the New Hampshire Institute of Art.
8. Reno, Nevada
Average optometrist salary in the state: $131,622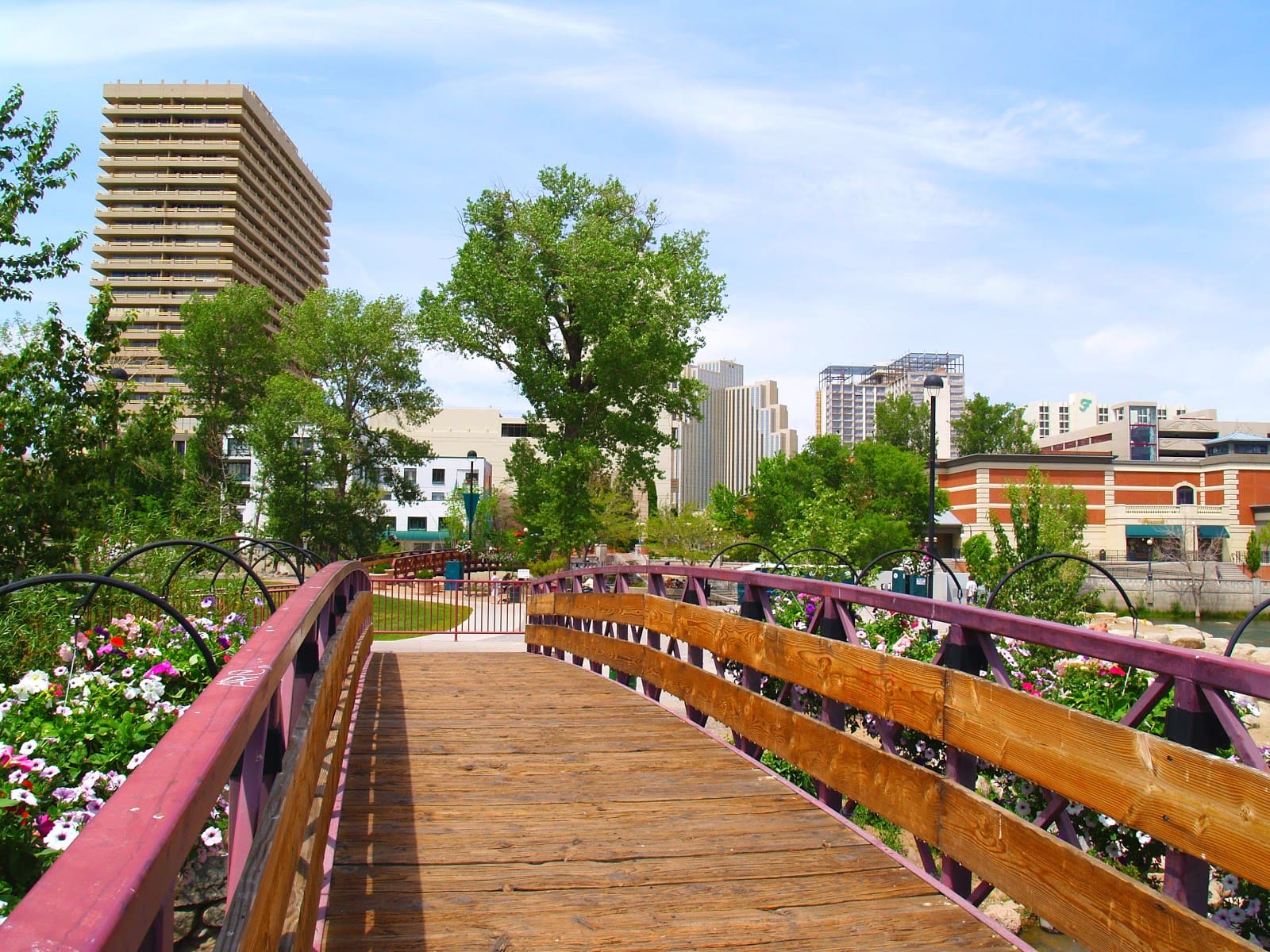 Famous for its hotels and casinos, Reno is known as the "Biggest Little City in the World." Reno has a population of 464,593 and a per capita income of $55,460. Competition shouldn't be a problem in Reno with the closest optometry college located over three hours away at the University of California, Berkeley and with Nevada having the second-lowest optometrist-to-general-population ratio of the states on our list.
Reno offers a vast array of recreational activities to keep you busy all throughout the year, including river rafting, canoeing, kayaking, biking, kite and windsurfing, skiing and snowboarding.
7. Chattanooga, Tennessee
Average optometrist salary in the state: $133,509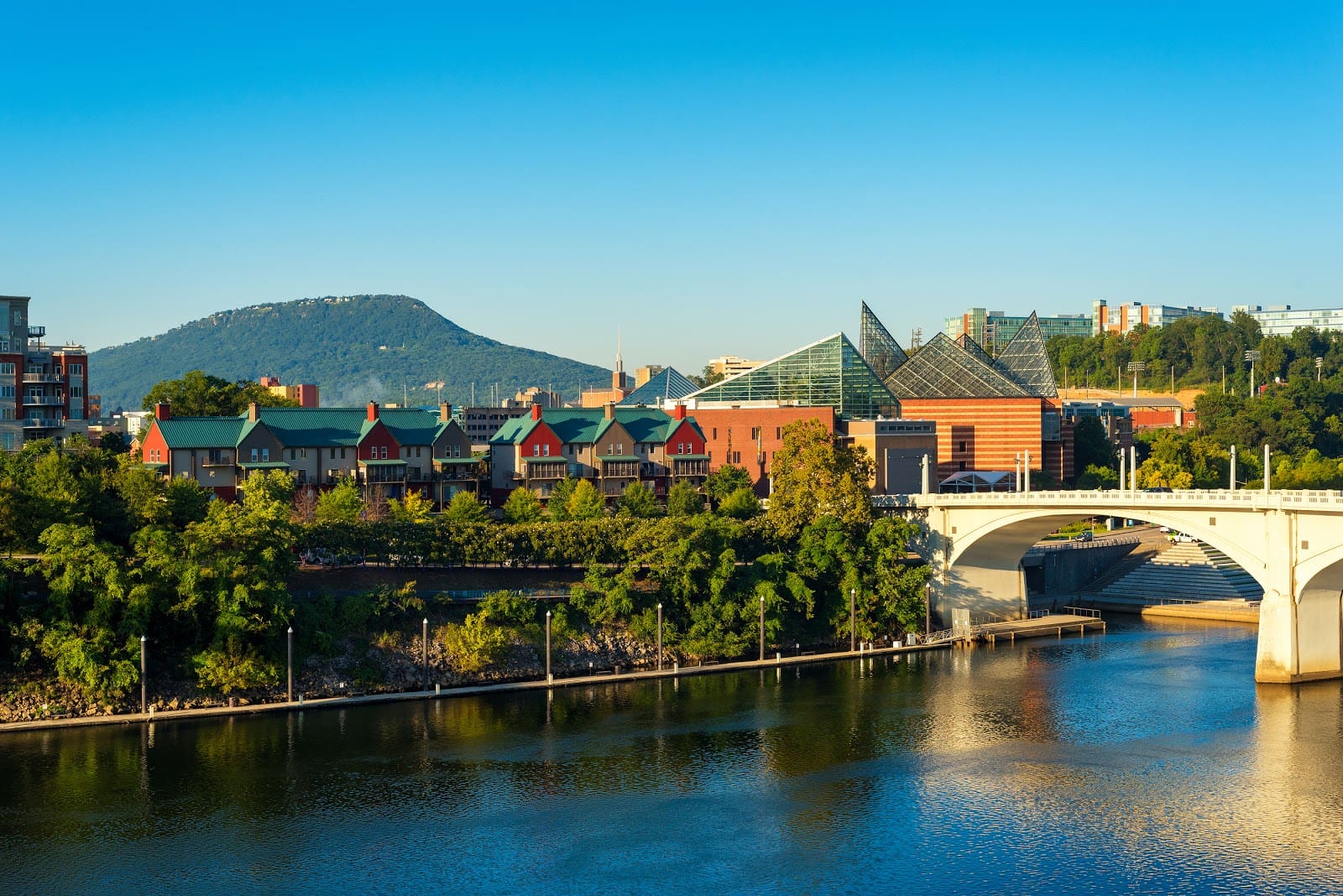 With an MSA population of 556,548, Chattanooga is the fourth-largest city in Tennessee. Its per capita income is $44,528. Although the Southern College of Optometry is in Tennessee, it's located on the completely opposite side of the state, nearly five hours away.
When you're not busy making bank at your optometry practice, there are plenty of area attractions to check out, including the Tennessee Aquarium, the Chattanooga Riverwalk and caverns. And optometrists with kids will definitely want to bring them to the well-known Creative Discovery Museum.
6. Billings, Montana
Average optometrist salary in the state: $139,388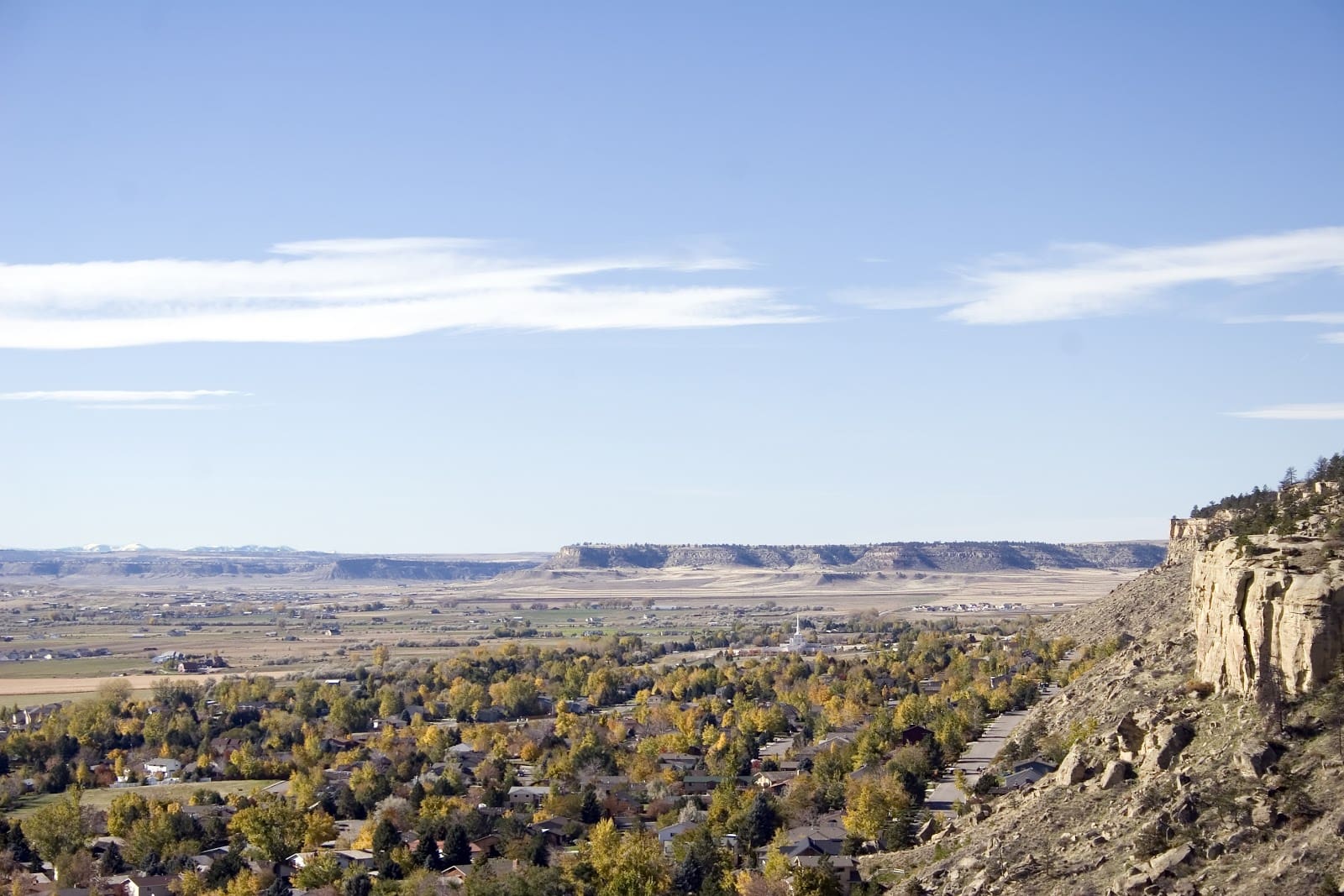 With a population of 170,498, Billings is the largest city in Montana. Over the last 20 years, Billings has consistently continued to grow at impressive rates. This makes it a fantastic spot to set up shop as an optometrist. There's no optometry college within 10 hours of Billings, and it has a healthy per capita income of $49,760.
Think living in Montana would be boring? Think again. Billings has nearly 5,000 hotel rooms available and hosts a variety of concerts, conventions and sporting events all year long.
5. Portland, Maine
Average optometrist salary in the state: $145,092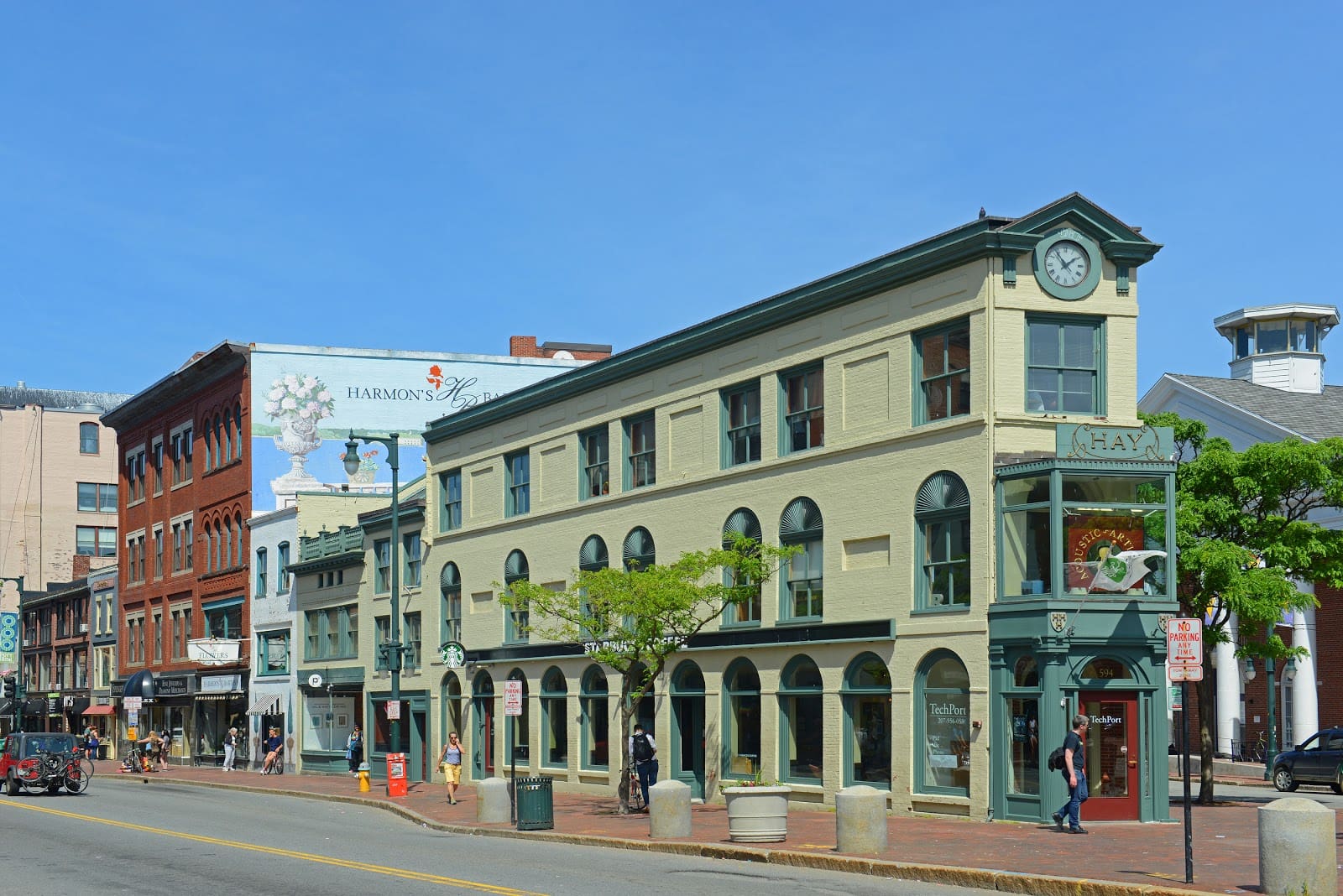 No, "Maine" was not a typo. Not be confused with Portland, Oregon, this Portland is the largest city in the state of Maine. It has an MSA population of 532,083 and a per capita income of $54,603. The New England College of Optometry is the closest optometry school, a good two hours away.
While not as well known as other port cities, Portland is the largest tonnage seaport in New England. You won't have any problem finding good seafood here. And if you want to meet and greet with locals and promote your practice, try visiting the Farmer's Market, which has taken place every Wednesday in Monument Square from May to November since 1768.
4. Myrtle Beach, South Carolina
Average optometrist salary in the state: $148,976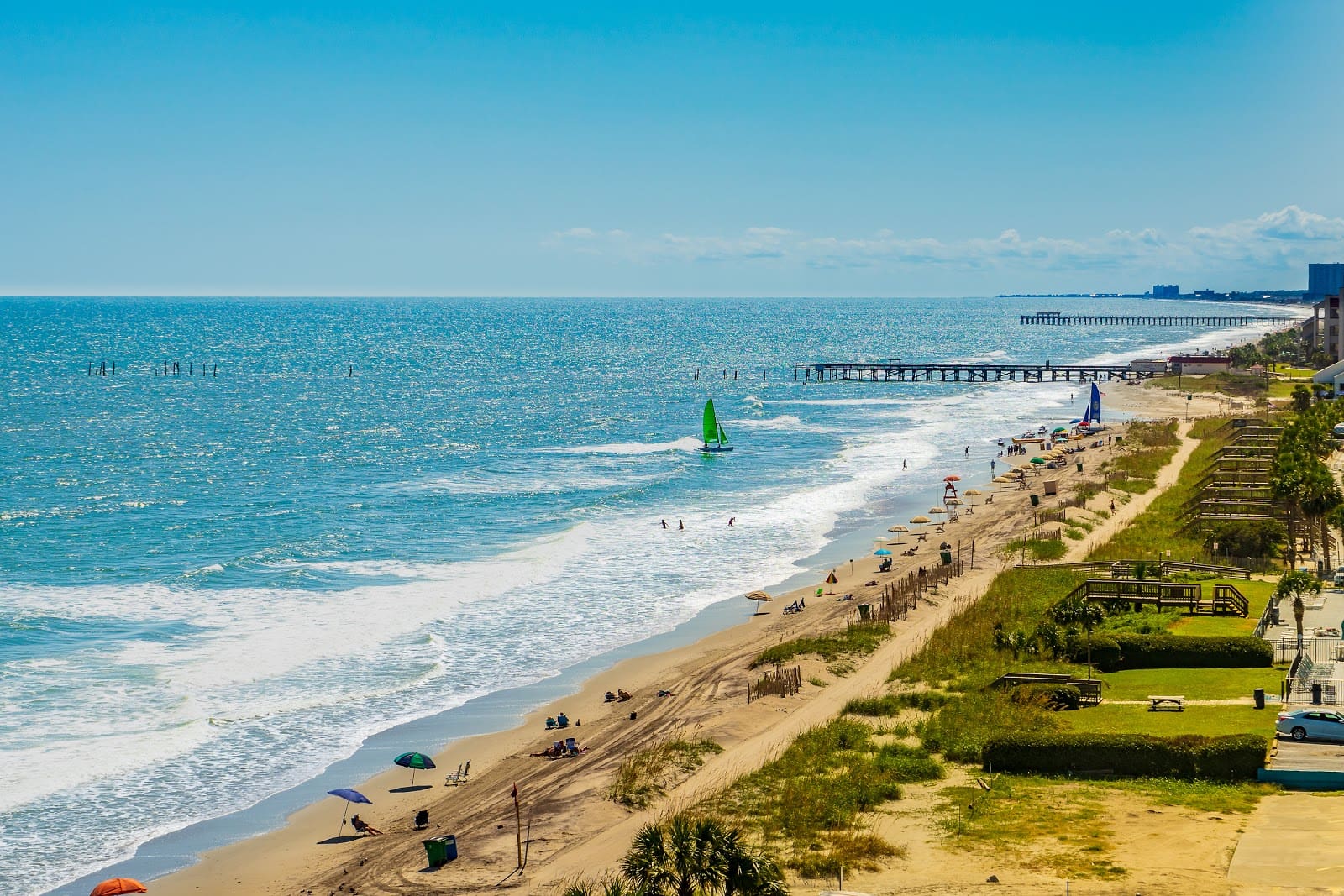 Myrtle Beach has an MSA population of 464,165 and, as of 2018, was the second fastest-growing city in the country. Myrtle Beach has a per capita income of $37,092. There are no optometry schools in South Carolina. The closest one to Myrtle Beach is the Kentucky College of Optometry.
Myrtle Beach is one of the most popular tourist destinations in the U.S. With its gorgeous beach, large number of area golf courses and fine dining options, Myrtle Beach has something to offer for everyone.
3. Asheville, North Carolina
Average optometrist salary in the state: $150,282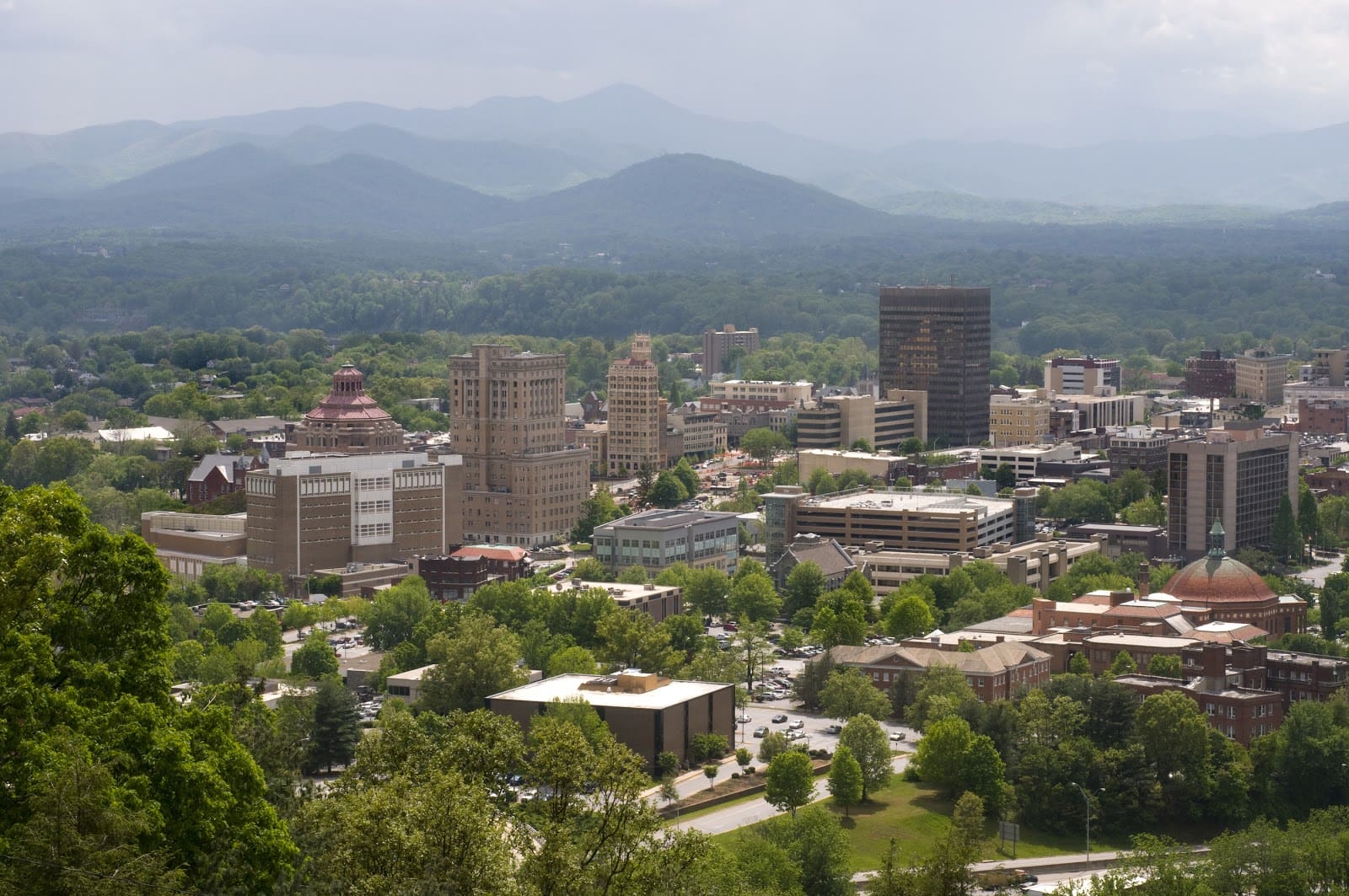 Asheville has an MSA population of 456,145 and a per capita income of $43,235. Once again, the nearest optometry school is over three hours away at Kentucky College of Optometry, so this helps keep competition low.
If you're a music lover, you'll love living in Asheville. Music is a major part of Asheville's culture. Street performances and music festivals are common. Asheville also hosts the Warren Haynes Christmas Jam, a huge music fundraising event, which benefits Habitat for Humanity and attracts big-name bands from all over the country.
2. Dayton, Ohio
Average optometrist salary in the state: $153,637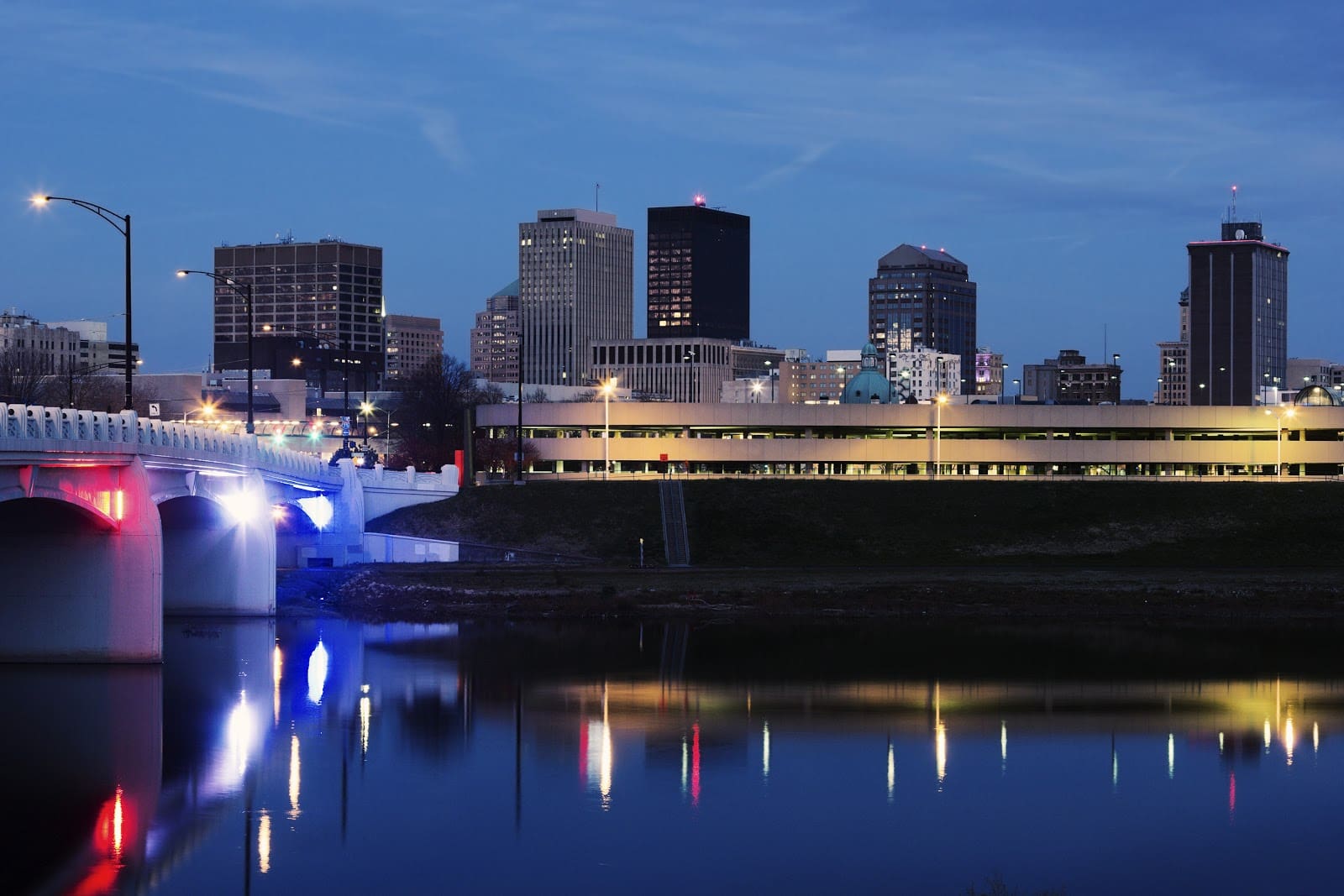 With a population of 803,416, Daytona is the sixth-largest metro area in the state of Ohio. It also has a per capita income of $45,708. A number of big companies are based in Ohio as well, so it should continue to attract workers to the area. Indiana University, nearly three hours away, is the closest college that offers a Doctor of Optometry degree.
Dayton is a dream city for fans of outdoor recreation. It has an extensive bicycle and jogging trail system, with several area lakes, rivers and campsites.
1. Jackson, Mississippi
Average optometrist salary in the state: $155,559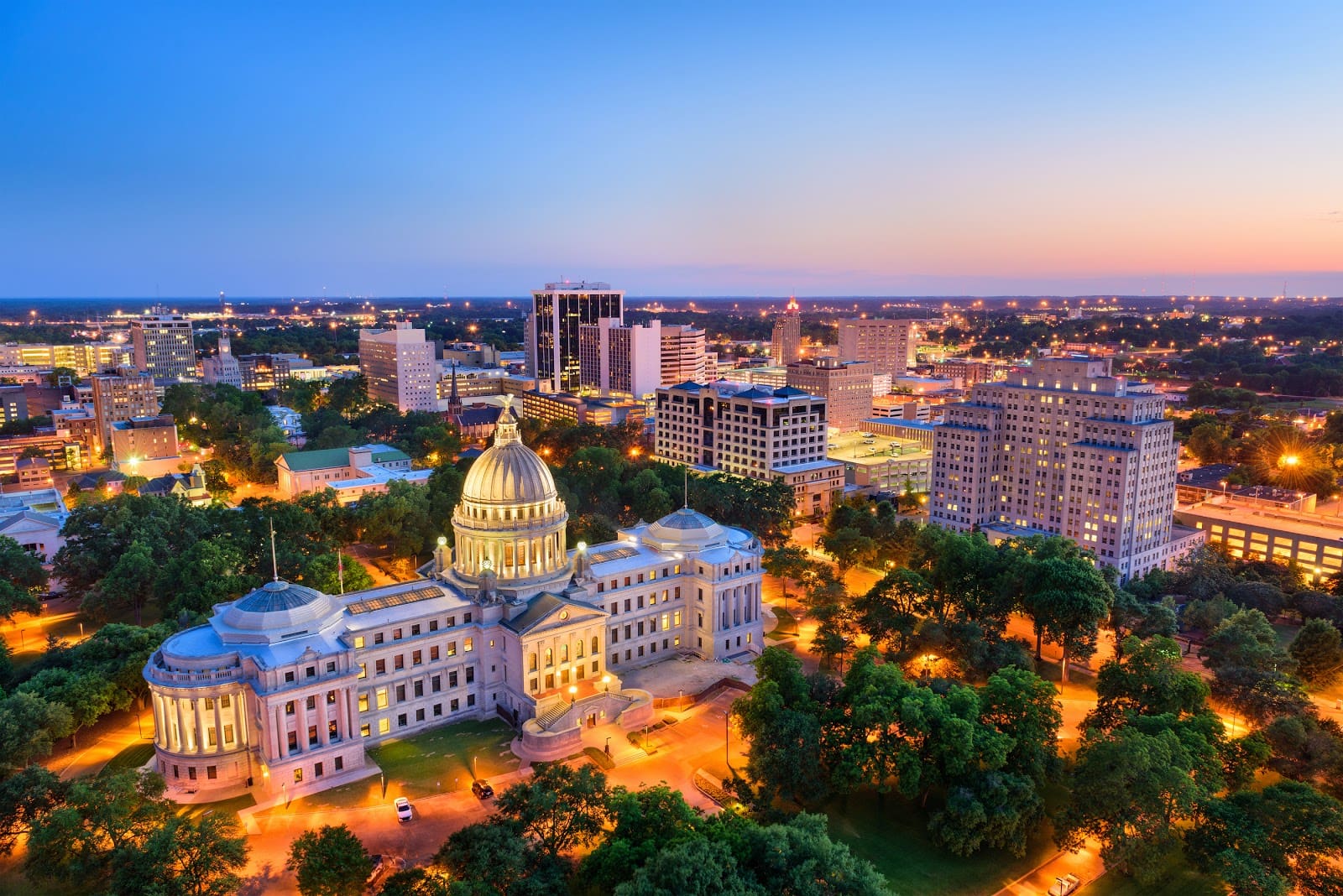 Jackson is the capital of Mississippi and its most populated, with a population of 578,715. Jackson has a per capita income of $43,145, and Mississippi is ranked No. 1 in its relative value of $100 (worth $115.34). The closest college of optometry is the University of Alabama-Birmingham, a two-hour and 45-minute drive away.
Nicknamed the "City With Soul," Jackson has been the home of many famous jazz, blues and gospel musicians. Jackson is also home to many historic landmarks, museums and parks.
What you think about this list of 13 cities for optometrists? Leave a comment below!
Methodology
Using data from the Bureau of Labor Statistics, we found how many optometrists worked in each state and compared that number against the general state population. Because fewer optometrists means less competition, we only considered states that ranked in the bottom-half of this optometrists-to-general-population ratio.
Then we looked at the Bureau of Labor statistics again to find the average optometrist salary in each state, adjusting for cost of living by using the Tax Foundation's real value of $100 table. This left us with the 13 states offering the best blend of high average optometrist salary and low ratio of optometrists to the general population.
Next we selected one city from each state that would be most ideal. The main qualitative criteria for each city selection was that it could not have an optometry school. In our research, we found there was a clear pattern of higher average optometrist salaries in out-of-the-way areas with no optometry school in the state.
To further limit competition, we screened for cities that had populations of less than 1 million people and screened for cities with the highest ranking per capita income to MSA population. Cities with higher average incomes means higher-paying customers for those in the profession.