If you went to professional schools such as medical, dental, pharmacy, veterinary, or law school, you were educated far beyond what was taught during the four years of undergrad.
In fact, more and more people are going for encore careers, which means going back to school for another career that falls in line better with their dream job. Going back to school or finishing school later after you've had a family can cause a financial strain when you consider childcare expenses and student debt.
Chances are, you are older and have more student loan debt than your peers by the time you graduate. In the meanwhile, your biological clock is ticking and the window of fertility is closing.
While headlines have us thinking that the most common choice is to not have kids, in fact, most of us do. If kids are a part of your dream for your family, you need to talk to your partner about a few essential questions.
When do you want to have kids? While it's ideal to pay off student loans before having a baby, it's not often that life throws you one issue at a time. If you do end up having a baby with student loans, realize that multitasking is a fact of life.
When kids arrive, will you work or stay home? And if you work, who will care for the kids while you're at work? Each of these come with their own pros and cons.
Let's discuss a few of these so can optimize your situation and make your future and those of your kids both stable.
Argument To Stay Home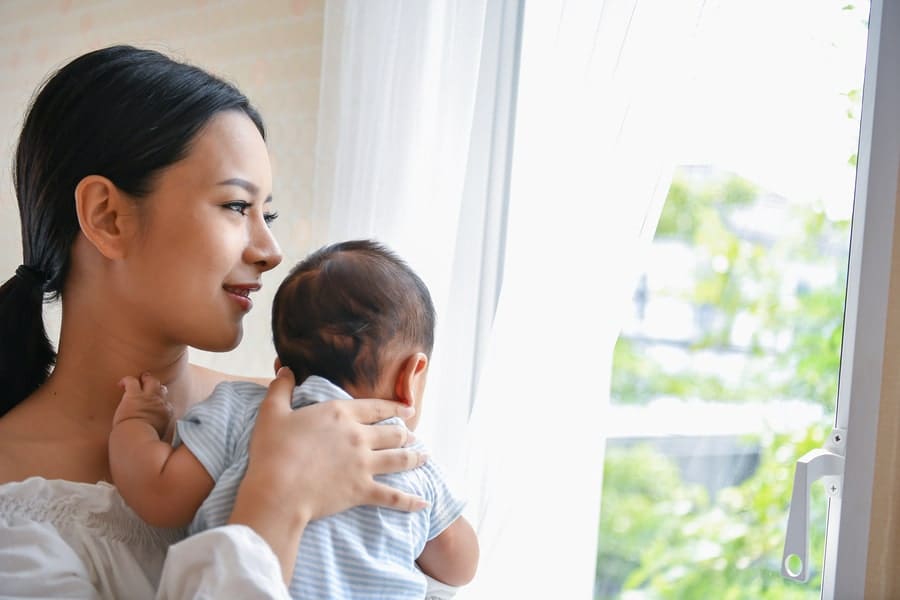 The benefit of staying home basically boils down to this: you provide luxuries for everybody else. The everyday contributions may feel mundane, but they are anything but for the ones you do them for.
Your kids will be able to participate in more activities. By managing all the logistics in the family, your partner can focus on performing their very best in their career.
Non-tangible benefits include the opportunity to spend more quality time together, and time is a commodity nobody can buy.
You may suffer from not being able to shower or self-care for extended times. And you may feel insecure by having had to let go or pause your professional identity. Surges of envy when former colleagues excel can also happen.
When You Can't Afford To Stay Home
Raising a family is not cheap. Experts estimate that it costs $245,340 to raise a child born in 2013 to age 18.
You have to provide the same needs that a dual-income family does but on one income. That is a tall task.
While there is only so much water you can save, heating you can lower, coupons you cut, and free meals you can find, the sky is the limit to what you can make. Working will help to stretch out those dollars.
Also, your partner's employer may not offer affordable health insurance for the family. But your employer does.
In these situations, would caring for your family the best way mean working outside the home?
Argument To Work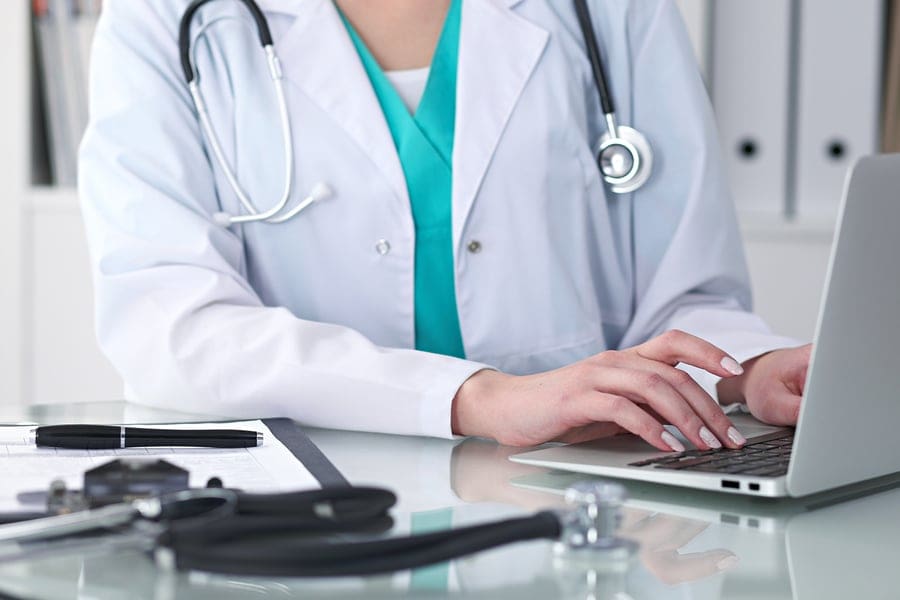 By working outside the home, you get to be a money-making machine.
With a second source of income, your partner won't feel the pressures of carrying the sole responsibility of providing for the family. They can feel more at ease when changing employers, taking up new business endeavors, or pursuing further fellowship training if he is a resident.
Also, your workplace may offer access to retirement accounts such as a 401k or 457, which are more opportunities for your money to grow tax-sheltered. If you work for a school or university, you could have tuition reimbursement opportunities for your kids, too.
Non-tangible benefits of working are mental breaks from your (true) demanding boss who comes pounding on your bathroom door to offer to wipe your butt. You also provide a benefit to society of contributing your skills and talents to other families.
On the flip side, you may feel like you are losing fleeting moments of a time that you will never get back again with your young kids.
When Working Doesn't Make Any Profit
A big driver of the decision to work is how much you actually get to take home of your pay. And that has a lot to do with your marginal tax rate. If you or your partner have student loans, it is like an added tax of 10% of whatever you earn. So add them up.
If you are married to a resident or a similar mid-income professional, and your marginal tax rate is 15%, you would take home 75%.
Let's say you are married to an attending physician or a similar high-income professional. Your marginal tax rate is probably higher than 35%. After working, you are only keeping about half of what you earn before paying for childcare. Now the situation is different and tips the other end. Would you keep working if you knew you only get to take home about half you earn and then pay for childcare on top of that?
The Decision To Stay Home Or Work Is Ultimately Up To You To Decide
It is a catch-22.
As a professional with young kids, you are trapped in an economic situation that wants two incomes, and a domestic situation that also wants you home all the time. You are one person. And you won't be able to win everything.
Whether to stay home or work outside the home is a decision only you and your other half can make. The decision will not be made easily and the costs are not light, but you must be confident that you know best and not anybody else.
We Can Help Maximize Your Situation
At Student Loan Planner, we don't fight mommy wars or make parenting decisions for you. But we tell you how to optimize your situation to make dreams happen for you.
If that means you want a little more room to spend raising a family, but accruing more student loan interest in the long-run, we can make that happen with solutions deferring student loans after having a baby.
If you want those student loans to disappear as fast as they can so interest accrual is least, we can show you how.
With a consultation, we help you get into the right payment plan or get you the best refinance rates that we have negotiated. And we give you suggestions on how to lower childcare costs without sacrificing quality of care.
Getting the Right Payment Plan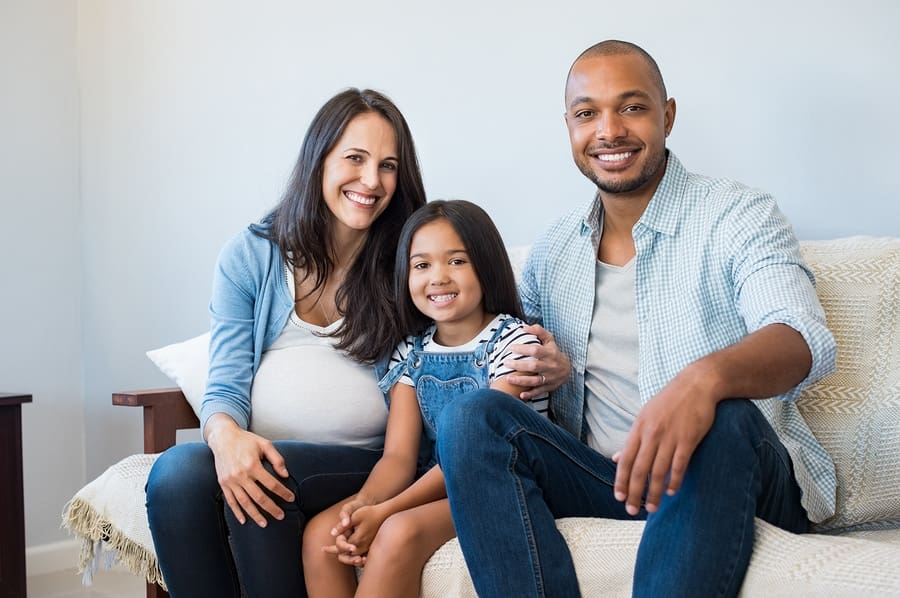 Being in the plan that's not optimal for you can cost you as much as childcare itself.
Our family made that mistake. When my husband graduated from medical school, he enrolled in IBR. We are dual income and filed separately on IBR so his monthly payments will only be calculated using his income. We failed to fully understand REPAYE and include the monthly interest stipends that REPAYE offers, which comes out ahead for us. After we consulted with Travis, we learned we should have been in REPAYE and are now on it.
See related: How to Mix Marriage & Medical School Loans
Being on IBR instead of REPAYE cost us a few thousand a year. That mistake alone cost as much as paying one child to be in daycare.
Likewise, Student Loan Planner can tell you whether you have optimized your student loan situation so you get to keep as much money as you can.
Six Great Ways To Pay For Childcare
Childcare is going to be your biggest cost, at times even bigger than your rent or mortgage. The average cost of center-based daycare in the United States is $11,666 per year.
Good news is with some creativity, you can lower your childcare costs without sacrificing quality.
Here are 6 ways.
1. Patchwork of help from relatives
The most obvious solution is to get help from dedicated family members. Many of us consider these people as an extension of ourselves. Payment will be very little or there may even be none.
Some of us don't live near family, or all your relatives work during the same exact hours you work, which means this won't be an option for you.
2. In-home daycare
There are many types of daycares such as in-home and facility. Running an in-home daycare doesn't require as many overhead costs so they pass the savings onto you. You can find these in-home daycares on community boards on Facebook, apps like NextDoor, church, or work.
3. Nanny share
Sharing a nanny with another family is a great way to split costs. This means your nanny is caring for other kids in your home alongside your kids, too. In addition to word of mouth, you can find these nannies on sites like Care.com, NannyShare, and Sistercity.
4. Au pair
An au pair is typically a young foreign woman under age 25 participating in a cultural exchange who provides you childcare in exchange for room and board.
Au pairs have two big perks: they can care for up to three kids for the same cost as if caring for one kid, and they can split their work hours any way that works for all of you. Many of my friends who are physicians, nurses, and physician assistants working irregular hours or night shift and have multiple kids have an au pair.
Most agencies require you to provide her with a separate bedroom, meals, and a stipend for her education at your local college. Some also require you to provide her with a vehicle when she is off-duty. You can find an au pair through an au pair agency.
5. Work night shift
If your work allows you to work night shift while your partner works day shift or the other way around, you can be like two ships passing by each other at night, handing each other the kids while the other one works. Night shifts are in high demand particularly in medicine, nursing, and pharmacy.
The downside is you may hardly get to see your other half, but your kids will always be with one of you, so the number of hours of childcare you have to pay for will be few.
One of my friends Savannah Hayes is a creative textile entrepreneur and her husband is an EM attending physician. Between her working in her studio at late night and early morning before sunrise and his day shifts, they pay for only twelve hours of childcare a week.
6. Gym Childcare
We really thought outside the box for this one (what box?) so hear us out on this one.
If you work virtually and set your own hours, you may be able to join a gym where childcare is included. Instead of working out, you could set up your laptop and work in the café.
Some gyms allow childcare up to 2.5 hours, and as long as you give the childcare workers a break in between, you could go back for another 2.5 hours to work a total of 5 hours a day. In theory, you could go to the gym, go home to feed the kids or put them down for a nap and go back to work some more.
My friend Catherine Alford does this as a six-figure freelance writer and her husband is a surgical resident. They have twins under age four.
In Summary
Being a professional requires spending a good amount of your prime years going to school and training. Juggling childcare expenses and student debt at the same time is just a part of life.
Whether you want more money to spend on your family now while accruing more student loans in the long-run, or if you want to get rid of all your student loans as fast as you can, we can help. We can help you get the right payment plan or refinance option with low rates that we negotiated for you.
That way, you can get back to doing what is most important: living the good life with your family!