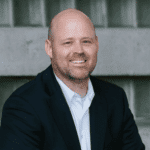 Patrick O'Malley
Mortgage Loan Officer, NMLS # 553980
Property Types: Single family primary homes, 1-2 unit, condominiums, townhomes
Financing Options: For IL, WI, MO, KS, and MN, 0% down for up to $1 million.
For all other states (excluding NY and Puerto Rico), 5% down for up to $1.5 million OR 10% down for up to $2 million.
Eligible Professions: MD, DO, DDS, DMD
Program Requirements: Zero down loans are only available to doctors less than 10 years out from training.
Eligible States: All states, except NY