Education Loan Finance (ELFI) and SoFi are two popular private lenders that offer student loan refinancing. Both companies have competitive rates, but each offers different perks. They also have varying eligibility requirements.
In this ELFI vs. SoFi review, we'll compare the two student loan refinance companies to help you decide which one is a better option for you.
ELFI vs SoFi: Student loan refinancing basics
If you're planning to refinance your student loans, your primary goal is to score the lowest interest rate possible. Lower rates and APR on refinanced loans lead to more significant savings.
Here's a breakdown of rates and terms available with each lender.

*Disclosures
$1,275 BONUS* For 150k+. Tiered 300 to 575 bonus for 50k to 149k.*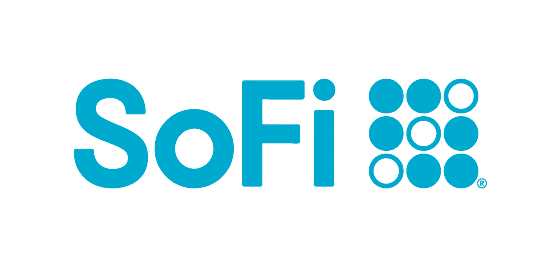 *Disclosures
$1,000 BONUS*For $100k or more. $200 for $50k to $99,999*
Both ELFI and SoFi offer competitive rates for terms between five and 20 years. SoFi offers a 0.25% interest rate reduction if you sign up for its autopay feature. ELFI currently doesn't offer an autopay discount. Refinancing with ELFI also requires a bigger financial commitment with a $15,000 minimum loan amount.
No matter where you reside, both ELFI and SoFi can help when it comes to refinancing. Both lenders are authorized to lend in all fifty states.
ELFI vs SoFi: Refinancing perks
Interest rates are the primary factor to consider when refinancing, but it's wise to also look at other features offered before making any decisions.
| | | |
| --- | --- | --- |
| | | |
| | | |
| ParentPlus to Adult Child | | |
| | | |
| | | |
| | | |
| | | |
Cosigners and cosigner release: Using a cosigner is a way to qualify for refinancing if you don't meet requirements on your own. ELFI and SoFi allow borrowers to use cosigners to qualify. Unfortunately, neither lender allows for cosigner release.
If you plan to use a cosigner when refinancing, make sure you both understand the financial implications if you can't make your student loan payments.
Ability to transfer a loan to another person: Parents who took out Parent PLUS loans can refinance those loans into their child's name through ELFI and SoFi.
Earn money: ELFI and SoFi have programs in place that help borrowers earn extra cash. Both lenders are Student Loan Planner® partners which means that you can access special student loan refinance cash back bonuses.
Both lenders also offer referral programs that pay you cash for referring friends to them for refinancing. ELFI pays $400 for each friend that ends up refinancing through your referral link. There's also no limit to how many referral bonuses you can earn through ELFI. You can earn up to $10,000 annually for referring friends to SoFi.
Loan servicers: Lenders sometimes use loan servicers to handle the day-to-day business of managing and processing monthly payments. Both ELFI and SoFi use the Missouri Higher Education Loan Authority (MOHELA) to service student loans. ELFI also uses American Education Services (AES) to service some loans.
For an in-depth breakdown of each lender, check out our ELFI student loan refinance review and SoFi student loan refinance review.
ELFI vs SoFi: Eligibility requirements
Most private lenders have strict requirements to qualify for refinancing, including a minimum credit score requirement. Here's a look at some of the other requirements for an ELFI and SoFi student loan refinance.
| | | |
| --- | --- | --- |
| | | |
| | Age of majority in your state | Age of majority in your state |
| | US citizen, permanent resident alien without conditions | US citizen, permanent resident or visa holder |
| | Bachelor's degree or higher from an approved school and program of study. | Associates or higher from Title IV school |
| | Minimum income of $35,000 | Employed or offer of employment within 90 days |
Both lenders require borrowers to have earned a degree as an eligibility requirement. ELFI requires at least a Bachelor's degree from an approved school and program. SoFi requires you to have at least an Associates' degree from an approved school.
ELFI and SoFi have similar age and citizenship requirements. You'll be asked to provide proper documentation during the refinancing process to verify your information.
Other factors lenders consider when refinancing student loans
Like it or not, lenders are interested in your financial status when considering eligibility for loans. Credit scores are a start, but they also look at other factors like your debt-to-income ratio and credit history.
ELFI vs SoFi: Ratings
Student Loan Planner® rated 11 student loan refinancing companies. Both ELFI and SoFi received a 4.5 out of 5 rating. Check out all of our ratings to see how they stack up against other refinancing companies.
ELFI vs SoFi: Which one is better?
ELFI and SoFi are some of the best student loan refinance lenders. Instead of asking which lender is better, try to determine which one is right for you. Look at any fees or penalties, the repayment options, repayment term, and any deferment options available. Choosing the right one depends on your financial and life situation and the loan terms you get. Both lenders offer competitive rates, especially if you have excellent credit and meet other financial requirements.
You can quickly check rates with both lenders — and get either variable rate loans or fixed rate loans. You can check ELFI student loan refinance rates and SoFi rates directly. Checking rates won't negatively affect your credit score because it only requires a soft credit check. When you go through the application process, lenders run a hard credit check which drops your credit score temporarily.
Your best option is to shop around for the best rates. You can also check out our list of the best banks to refinance student loans to learn more about other refinancing options and how to earn cash back when you refinance.