This essay is from a 2020 Student Loan Planner Scholarship winner.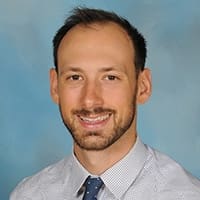 In December I announced to my boss of nine years that I was leaving my job as a high school science teacher to pursue my dream of becoming a dentist. At 31 years old I would probably be the oldest student in my dental class. Needless to say, my dental school experience would be much different from most of my peers, but I was never afraid of a challenge.
Then the recession happened. What a crazy, scary time to leave a solid job with a regular paycheck and voluntarily take on huge amounts of debt. The only dentist in my family, my elder cousin, was temporarily not working as his practice was closed due to government regulations.
I couldn't believe it, I left a cushy job for four grueling years of school, at least $300,000 of student loan debt, and an uncertain job market on the back end. If I wanted to turn back and hit the reset button I couldn't, my boss had already hired a replacement. Oh yeah, and I was supposed to be getting married on June 5th, but the wedding venue would neither host our wedding nor return our deposits. One crushing blow after the next.
I felt like all of the careful financial plans I had made in years prior flew out the window. My financial anxieties weighed on me heavily and kept me up at night.
One week this summer I spent hours online researching properties in West Virginia where I could run away to and live on cheap, fertile land as a homesteader. Once I was lifted from that anxiety-fueled haze I saw that homesteading wasn't the solution to my problems (I don't know how to be a farmer anyway).
Being a dentist was what I really wanted to do. After getting out of my own spiraling mind, I was able to realize the positive things that came out of this crazy time. People will always need oral healthcare providers, so even if dentists are reporting lower earnings than before the recession, there is hope in the field of dentistry. Plus, federal student loan interest rates are at a historic low, not to mention that federal student loan interest is frozen until the end of 2020, so I can breathe a bit easier knowing that I'm not accruing interest just yet on my loans.
My wife (we were legally married this summer for many reasons, love being the top reason, but financial security as another) is putting food on the table through her work, but her paychecks aren't enough to cover our living expenses. So, how have my wife and I decided to deal with my student loans? The first step was to cut out extraneous spending, which was always part of the plan when I returned to school. The second step was—maybe counterintuitively—to take out more Federal Loans than we originally planned.
Using the Grad Plus Loan, I can take out about an extra $20,000 above the cost of tuition to cover living expenses, transportation, etc. We had originally planned on not taking out loans for living expenses but using our savings for that. With low-interest rates, however, we decided to invest our savings and take out the maximum allowed from the Grad Plus Loan to pay for living expenses. We will reevaluate that next year when it's time to take out loans for my second year of dental school, but that's the plan for this year.
Who knows what will happen in four years when I graduate? I do know I'll be in a tremendous amount of debt, but hopefully, my career will be lucrative and I can repay that debt. My loans have a low-interest rate, so that is something to be thankful for.
For now, I'm trying not to focus too much on the future financial climate. I have a financial plan which I will reevaluate every year but for now, I really need to focus on Dental School and getting that D.M.D.!