IF YOU OWE $20,000 TO
$1 MILLION IN STUDENT LOANS,
KEEP READING.
You go to school and have all this debt and have no idea what to do when you get out.
It's terrifying because it's more than the average mortgage, and nobody seems to know how to tackle this.
Luckily, we're experts in slaying monster student loan balances. We've helped over 7,364 clients take on over $1.75 billion of student debt.
We'd love to make a custom plan for you because you don't have to go it alone anymore.
Your Student Loan Planner® Consultants
Sim Terwilliger
CFP®, CSLP®
Rather than trusting your financial future to someone who offers financial services but only dabbles in student loans, work with us. We live and breathe student loans.
Why should you believe we can help you?
We've consulted on hundreds of millions in student debt, and we've found millions in forecasted student loan savings for the professionals we've worked with.
We charge a one-time fee for our thorough review, but we've found that 90% of our clients save an average of over $52,000 projected over the life of their loan repayment.
We're not a document preparation company.
We won't fill out your student loan paperwork for you. We want you to take ownership of every last dollar of your student loans. Our job is to arm you with the information you need to make an informed decision
The value to working with one of our Student Loan Planners is strategy.
You're going to get a roadmap. You're going to get a way to pay back your loans. You're going to get all of your questions answered. You're going to find out what everyone else is doing. We've worked with more than 7,364 borrowers like you — we'll share tips that your peers are using to pay back their student loans.
There's a real difference between having student loan debt and learning how to thrive financially while having student loans.
The financial aid office helped you sign up for debt, but now you're on your own.
Soon after graduation, you get passed off to a loan servicer that has no idea what they're doing.
You call them, and the person gives you an answer. Then you call back, and another person gives you an entirely different answer.
Your time is
too valuable

to be wasting like this.

Maybe you're single and just starting out, or maybe you're married (or soon will be) and kids are in the picture. You have the same bills as everyone else, but there are two problems:
Not only are you starting later in life because of your education, but
There's massive amounts of debt getting in your way.
So what do you do?
Do you throw everything you have at your debt, and
Push off buying a house for ten years

Convince your spouse to move to a studio apartment in a sketchy part of town

Decide not to even

talk

about having kids until you're well into your 40s...
Just so you can put all your money toward your student loan debt?
Or Hire Student Loan Planner® to Figure it Out For You
Watch the video below to see why I got into student loan consulting, and how our team might be able to help you eliminate your student loan anxiety with a custom plan made specifically for you.
Take the strategic approach
Do you maximize all the loopholes and savings that exist with government programs?
If you take the first approach, you better make darn sure it's worth it (and get the best refinancing deal so you sacrifice as little time as possible paying everything back!).
There are two ways to pay student loans: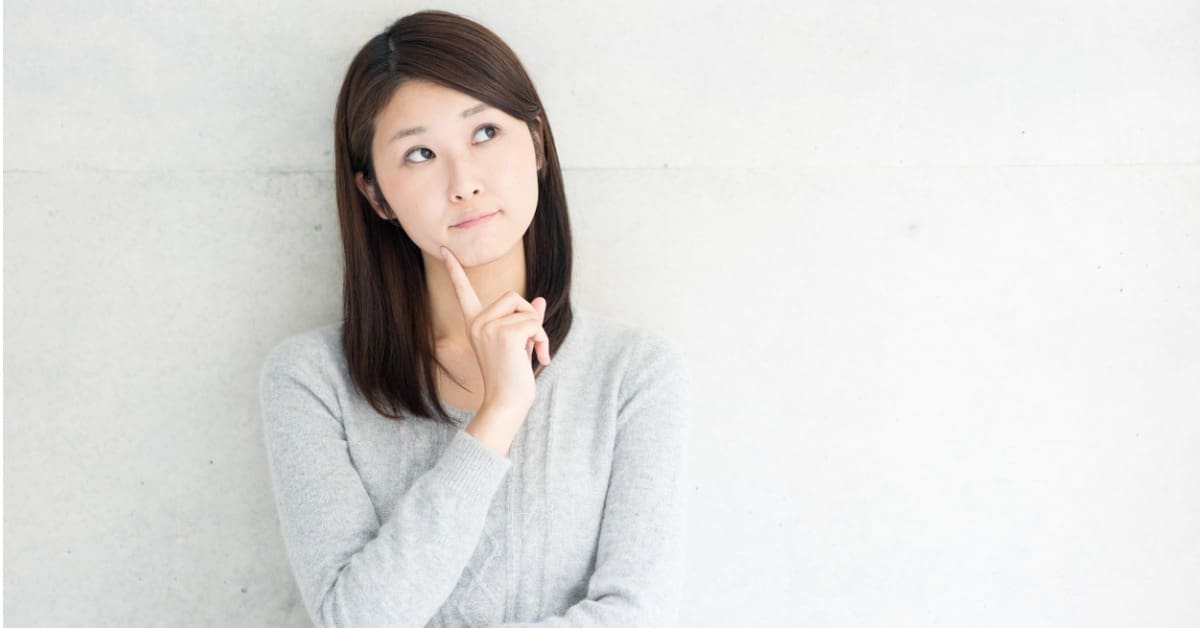 1.Pay them off as fast as possible like your hair's on fire, or
2. Pay as little as possible and use every trick in the book to maximize the amount of forgiveness you can receive.
Choosing the wrong approach could cost you tens or even hundreds of thousands of dollars.
That's where we come in.
People come to you because you're an expert at what you do.
Your profession requires a lot of schooling so you could be the expert people turn to when they need the most help.
So, who do you turn to when you have questions about your student loans? Do you turn to a financial planner who doesn't understand the ever-changing student loan marketplace, or do you turn to the experts?
We're the student loan experts if you owe $20,000 to $1 million.
Travis took into account my wife's finances and student loans and pointed us towards SERIOUSLY AMAZING savings. Travis was honest, nice, and easy to follow as we went through everything. He made sure to point out where we would save the most money in the long run and explain how each payment plan works. I am very happy with the service Travis provided and recommend him to anyone who needs help with big student loans.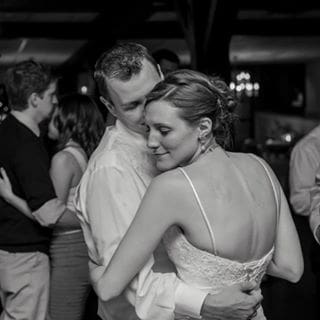 Evan Rochlis
Physician
I feel fortunate to have pursued a consultation with Travis. He helped me understand that I was overpaying for life insurance, in addition to how most efficiently pay back my dental school loans. I thought I was doing okay, and I was, but I can guarantee that I will save even more now after talking to Travis. He is very capable of answering any questions you may have regarding loans, saving, investing, etc! Worth it.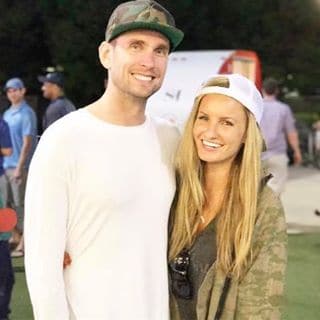 Erin Marie Spencer
Dentist
Here's the thing: that five or six-figure debt? It's not your fault!
The government passed legislation that said that graduate schools are allowed to charge as much as they want for their programs. Naturally, deans were happy to raise tuition accordingly.
What are we supposed to do, live in a world without dentists, physicians, veterinarians, lawyers, pharmacists, chiropractors, psychologists, or other highly trained professionals one day?
Should you save for retirement or pay down that loan?
You weren't saving for retirement while you were in school, so it seems like you should start saving ASAP, right? But it's really hard to know what to do with the money you're making. How much are you supposed to put toward long-term savings? How much should you be throwing at your loans?
Nobody in the financial services world knows the answer to that unless they know how to handle the elephant in the room: the student loan debt.
Our job is to finally explain all your repayment options.
If you're struggling with five or six figures of student loans, we want to hear from you.
Don't keep your head in the sand and avoid looking at your loan statements. Feel confident in the approach you're taking instead.
Compare student loans to something else that's complicated: taxes.
If your taxes are complex, you hire a CPA.
If you owe five or six figures in student loans, book a consultation with one of our Student Loan consultants.
All of us hold either the CFP or CFA designation.
We'll show you how to maximize the right forgiveness programs. We'll show you how to minimize your Adjusted Gross Income (to help you when you file your taxes!).
We'll look at your debt-to-income ratio along with your interest rate and see if it makes sense for you to refinance (or rule it out).
Additionally, we'll make sure you're saving for the tax penalty under the most advantageous income driven repayment plan if that's the right path.
I consulted with Travis in the hope of finding a financial plan that would guide me through the coming years of loan repayment. I now have a financial plan that specifically suits my personal situation to pay off the debts with much less uncertainty and unknowns. If you are in the same situation as I was, don't hesitate to reach out to him and you won't regret it.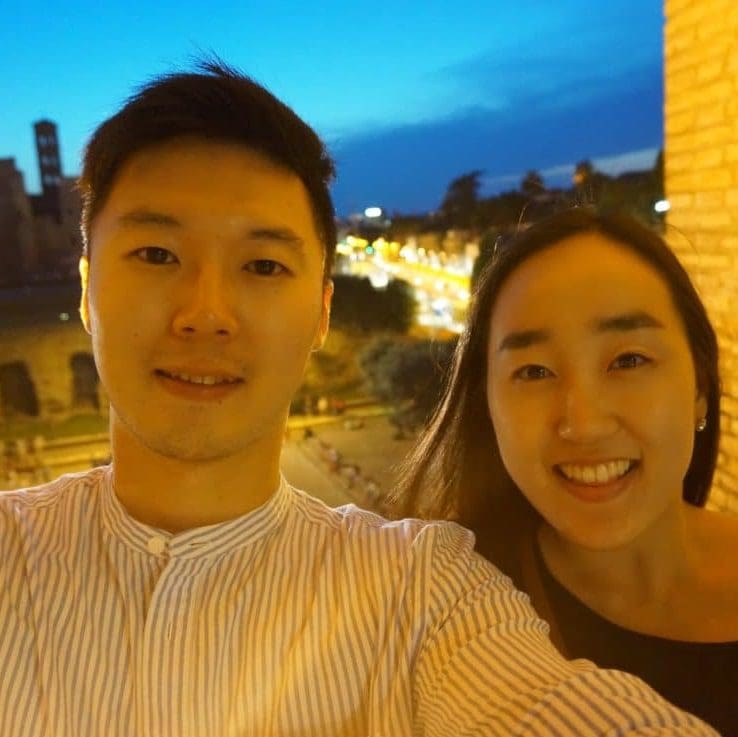 James Sang Lee
Dentist
Before talking to Travis, I was feeling really stressed and not sure how I was going to manage. I appreciate that he was very patient in helping me understand the repayment options. He took the time to learn about my financial situation and helped create a clear plan that best benefited me. He is very resourceful, and I would recommend his services.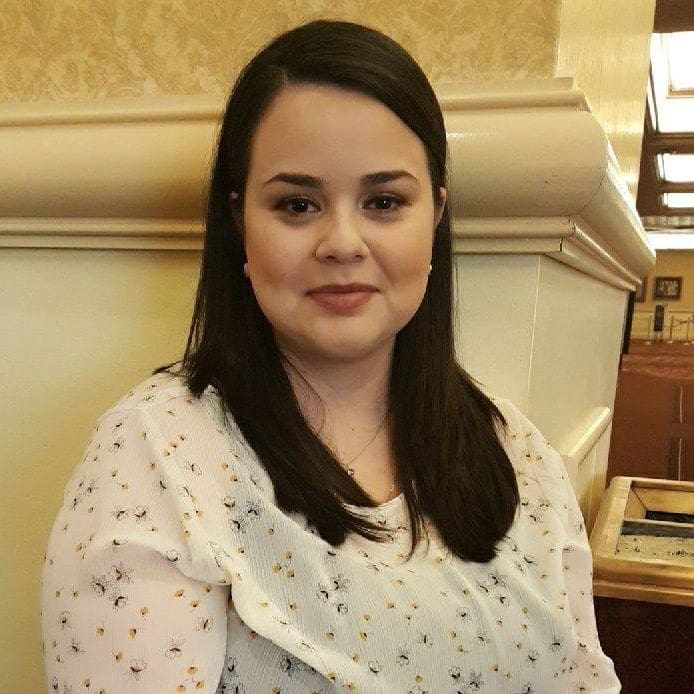 Ana Nevarez
Pharmacist
We offer customized student loan help for your situation.
Every analysis done by Student Loan Planner® is highly customized for you.
Here are a few examples of challenges brought to us by clients that you wouldn't find answers to anywhere else:
Veterinarian with $300,000 in debt just married to high income business owner without loans.
She found out her income based repayment would be tripling and had no idea whether she should file taxes separately or jointly with her spouse.
Physician with $500,000 in med school debt was weighing two competing job offers at an academic hospital and a private practice.
He needed to know the tradeoffs between the lower salary with loan forgiveness vs refinancing with a higher income. We armed him with information that led to a $10,000 salary increase AND over $10,000 in year 1 interest savings.
Pediatric dentist with $650,000 in dental school debt needed to know how to deal with his mountain of debt without hurting his goals of practice ownership.
We showed him how to maximize his cash flow and receive tens of thousands in interest subsidies.
Dual lawyer household, one Big Law the other public interest law, was going to abandon loan forgiveness due to their $500,000 combined income.
We showed them key points they omitted in their analysis that led to a projected $75,000 in savings.
Second career chiropractor planned on working forever due to her $250,000 loan balance and $60,000 income.
We got her a plan that dealt with her loans intelligently while also showing her how retiring in her 50s was a realistic possibility.
Pharmacist was paying more than $2,000 a month on his loans while working at a community hospital.
We showed him how to cut his monthly payment to $600 instead and maximize the projected $200,000 in loan forgiveness he was eligible for under current rules. His response? "I guess I need to buy you a beer."
We're willing to wager that you're leaving money on the table.
Why?
Because the vast majority of clients we've worked with have a lot of opportunity to adjust what they're doing (to the tune of tens or hundreds of thousands of dollars saved).
Watch out for salespeople masquerading as financial advisors.
We've had a lot of clients who've been sold products they really don't need, and they come to us in worse shape financially than they were before they talked to someone else! We're able to reverse some of those mistakes, which allows them to have more breathing room in their monthly cash flow (not to mention the long-term savings they'll see!).
Imagine being misled to buy a $500 a month life insurance policy when you have 8% student loan debt.
Think about how you'd feel if you discovered that your financial advisor told you to invest with them so they could get a $10,000+ commission when you could've been debt free instead.
We've seen this and much worse.
While we're not financial advisors (we're student loan consultants), we have sometimes saved our clients additional thousands of dollars by suggesting they fire their "financial professional."
We've found clients an average $47,000 in projected student loan savings!
The higher your student loan balance, the more help we can provide. The average client that works with us owes over $260,000 on their student loans.
Do you owe that much, or more?
We can guarantee that we've seen worse, no matter how much it is. We're here to help reduce your burden — not to pass judgement or give you unhelpful "pay back your debt" cliches.
Who is the Student Loan Planner®?
I'm Travis Hornsby, and I'm the chief student loan consultant around here. Before I became the Student Loan Planner®, I was a bond trader for one of the world's largest investment companies.
I had to compete with the sharpest minds on Wall Street, and I traded over $10 billion in my time there. That kind of work requires rigor — the same rigor I use when analyzing student loan options for our clients.
I hold the Chartered Financial Analyst designation, and I care deeply about student loans. The student loan ecosystem is intentionally complicated to keep people like you paying way more than they need to be paying. That complexity works in favor of our clients though, because with every wrinkle comes another opportunity to save money.
Why do I care so much about student debt?
I fell in love — hard — with a woman I met in Philadelphia while she was a physician in training. When we had the money talk, she revealed a shocking amount of debt from medical school.
I started doing my research, then built a calculator to see what our options were, and it got downloaded thousands of times online when I shared it.
The calculator was just the beginning. Soon, her friends were coming to me asking for help. People who downloaded the calculator started sending frantic emails begging for assistance.
That's how Student Loan Planner® was born.
We've consulted on hundreds of millions since that day, more than any other group in the country.
How does the one-on-one call work?
You'll sit down with one of our student loan consultants and we'll look at your unique situation.
We'll provide you with an exhaustive review of your repayment options, and take a hard look at the path you're on. If you're already doing everything right, we'll take the burden of not knowing off your plate and confirm you're doing everything you can to maximize your savings.
If you're missing something (and 90% of people are), we'll give you ideas of how you can save thousands of dollars over the lifetime of your loans.
It's not just about the call — we'll ask you for some information before we sit down to talk and prepare an analysis ahead of time that we'll deliver when we talk.
We'll answer all the questions you have, and the best part is, we're available for email support for up to six months after we sit down together (and that's all included in the one-time fee!).
"Why should I book a call with a student loan consultant?"
We've worked with over 4,600 clients, and collectively, they've saved over $218 million on their student loan balances.
Imagine what your life looks like when you've paid off your student loans or no longer have to worry about them.
When all the money you've worked so hard to earn goes to your bank account or retirement savings, and not to line the pockets of the government or banks.
"How long will it take to save money?"
It really depends on your situation.
You can save money RIGHT AWAY, and you can save over time.
If you're in the wrong payment program, you can stop throwing $5,000 a month away because it's not helping you any.
Other improvements feel more modest, but are usually a multiple of the consult fee and still add up to thousands of dollars.
And the best calls are when we take a massive amount of uncertainty off someone's shoulders and just confirm by our group of experts that you're on a solid plan.
Unfortunately, that's rare.
During the consulting call, you'll discover what works best for you. You'll make changes to your student loans, and you'll save money almost immediately, but the real impact is the amount of money you save over the lifetime of your loan.
What is Student Loan Planner's Refund Policy?
When you book a consult, you take up an hour of one of our professional consultant's time. For this reason, we do not offer refunds for any reason.
We do have refunds available for our digital courses if you request one in writing within 7 days of purchase.
Having the expectation that you'll be paying for a student loan consult allows us to keep prices low (we would charge significantly more under a contingency fee model).
You can read the full refund policy.
"My student loans are complicated. Will Student Loan Planner® really be able to help?"
Absolutely.
I love complicated loan situations because I know that the less straightforward your student loans are, the more opportunities there are to find ways to save BIG.
We've worked with people who live and work all over the world, who have debt in the high six and even low seven figures.
If your loan balance makes you feel helpless, book a call with a student loan advisor.
We'll help you get your debt to a point where you can feel confident about your financial life.
If you're a family of high income earners, book a call with a student loan advisor.
Our value is in coming up with the best refinancing or forgiveness strategy for your unique income profile.
If you'd like to spend one hour getting the best repayment plan instead of dozens of hours (and possibly get it wrong), book a call with a student loan advisor.
Just because you're a very smart person (or you wouldn't have made it through grad school) doesn't mean you should spend your valuable time understanding our byzantine student loan system.
Very few people get what you're going through. That's a huge burden, but you're not alone. There are concrete steps you can take today that will make a significant and positive impact on your future.
The first step is to book a call with one of our student loan advisors.
"What's in it for you? Why would you help me?"
Two institutions are profiting from the student loan debt crisis: incompetent financial institutions and the government.
I don't think that's right.
My mission is to help the top 1% of most indebted people find massive amounts of long-term savings on their student loans.
We're dedicated to graduate-level professionals who owe massive amounts from years of specialized training to be where they are today. We want to remove burdens to your happiness and help you reach financial security and confidence.
Since you're reading this, you're part of my mission, and I want to help you.
Our one-time flat fee is $595 for new clients. If you've booked a call with us before and want a follow-up consult, the fee is $495.
If you want to get the most bang for your buck, make sure your spouse or significant other sits in on the call too. After all, the family that pays off student loans together ... well, you know.
You can have whoever you want on the call with you at no additional cost.
Schedule Your Plan and Ditch Your Student Loan Anxiety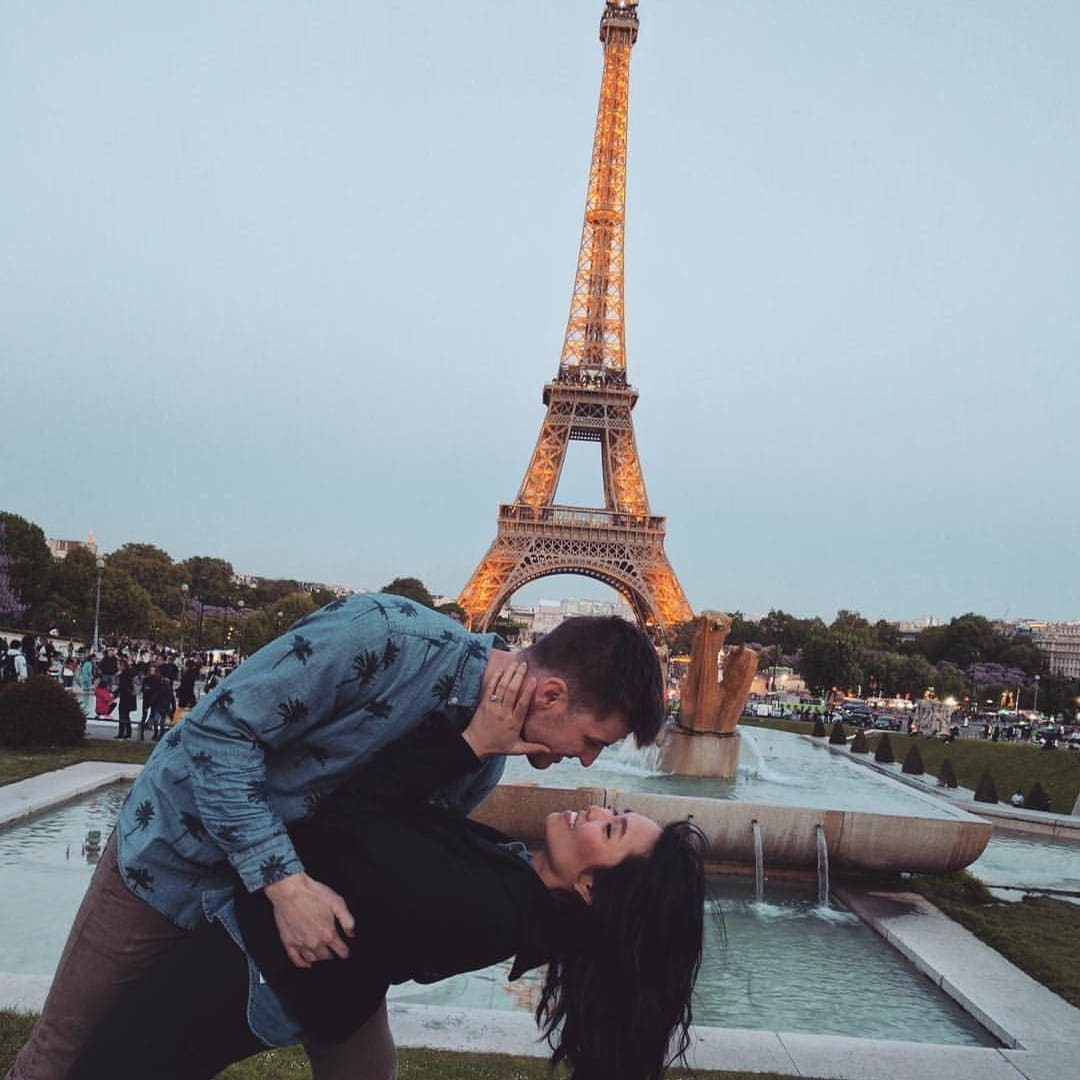 "He put our minds at ease"
"Loans are a big deal and there is a potential to save THOUSANDS of dollars with the right pay off plan. Talking to Travis helped us immediately find the best way to pay off our loans in a way that was tailored to us. He factors in a lot of different things to give you balance and put your mind at ease. Now it's time for the real work! Thanks, Travis!"
JM Barnes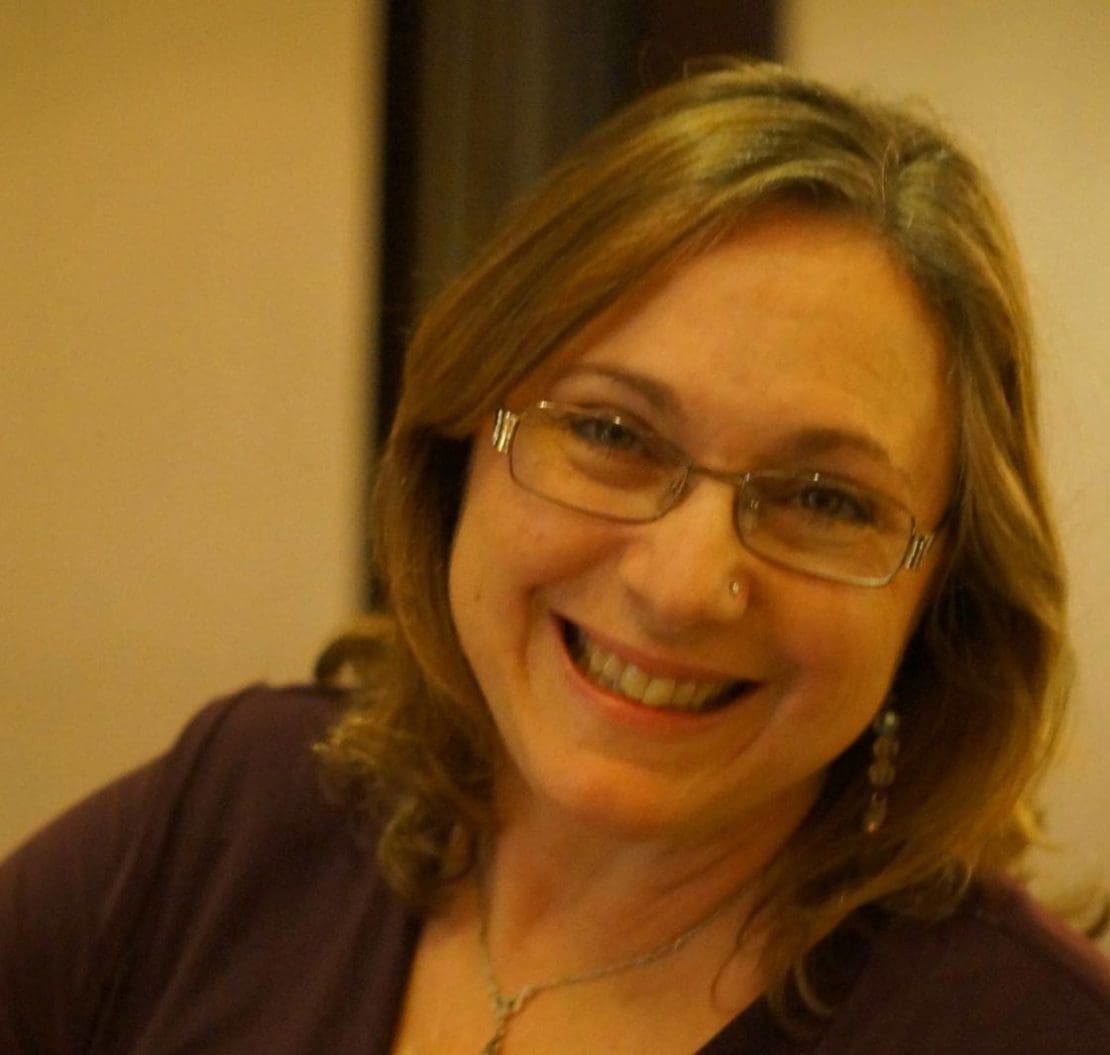 "I wish I'd consulted him years ago"
"I cannot say enough good things about Travis's expertise, service, and knowledge of the tricky student loan landscape. His skill as a financial analyst sets him head and shoulders above the rest. If you want student loan advice based on sophisticated number crunching and encyclopedic knowledge of loan and forgiveness programs, refinancing options, and even tax implications, Student Loan Planner is the consultant to choose. Travis's expertise and compassion are a rare combination. He clarified my situation and helped me find clear direction and a strategy that will save me tens of thousands of dollars. I wish I had consulted him years ago."
Anne Delaney Pushkal
Museum Curator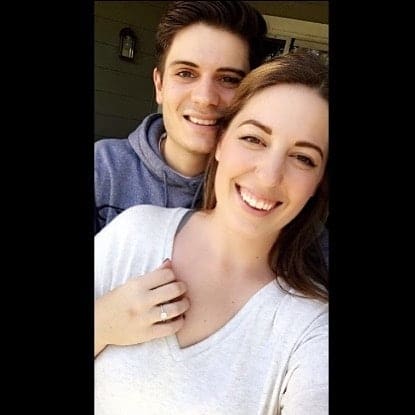 "One of the best decisions I could have made"
"After 8 years of school I was overwhelmed by the amount of money I was going to have to pay back on my loans but Travis explained my options in depth and in a language I could follow and understand. I had so much anxiety over my loans because I did not know that much about them, but Travis shed light on my situation and it provided instant relief just to know I had a plan and there are options out there. After the 1 hour phone call I felt like a weight had been lifted off me and I can now just focus on my career as a school psychologist and remember why I decided to pursue a Psy.D!! You will not regret scheduling this consult. It was definitely worth the money and I will absolutely be recommending Travis to my fellow Psy.D friends!"
Jaimie Leigh
Psychologist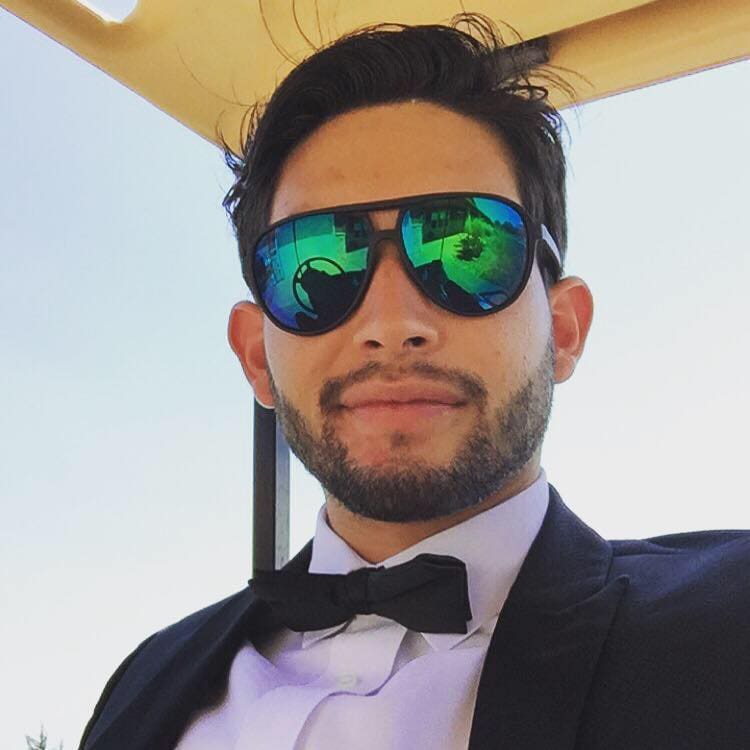 "His phone consult is literally the most valuable one hour conversation you will ever have"
"Travis acts as your ally and your friend throughout the entire process."
Raul Franco
Dentist