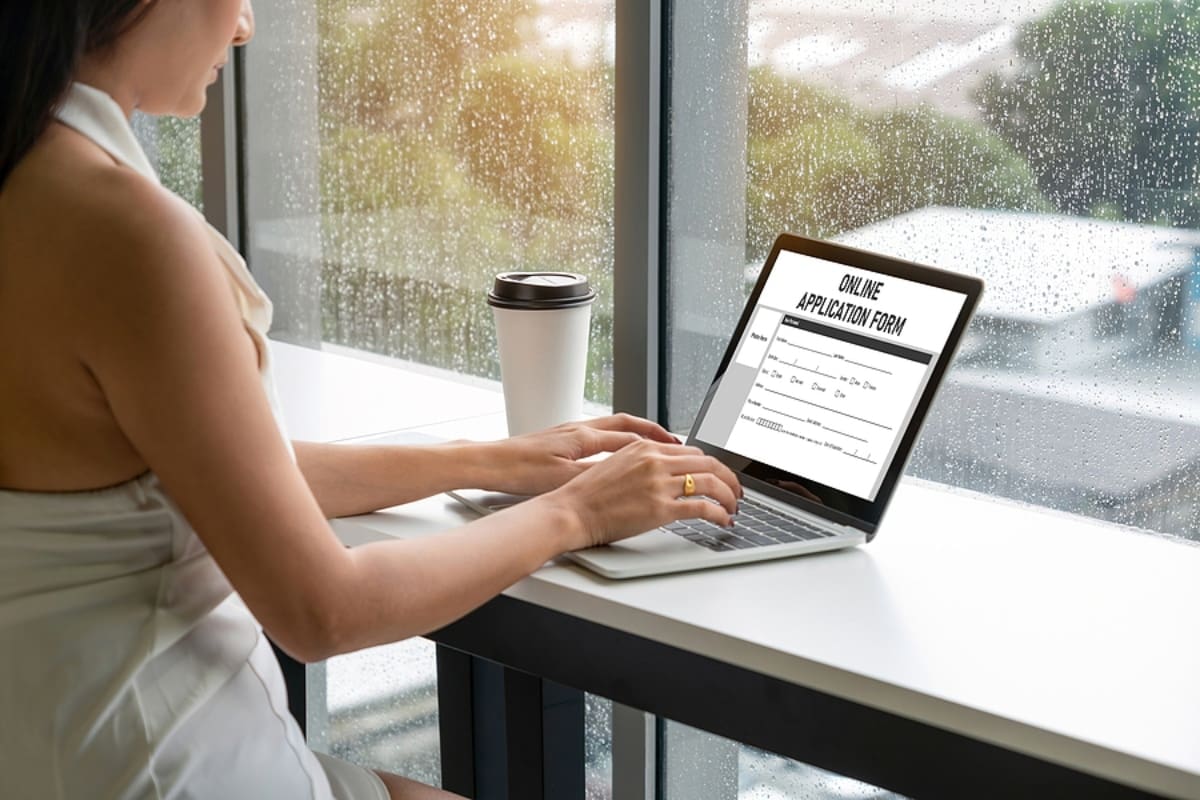 7 Min Read | Updated on March 22, 2023
Student loans may be inevitable if you're in college or planning to attend soon. As education costs continue to climb, more students turn to student loans to help cover the cost of attending a college or university. The latest data shows that there is $1.745 trillion outstanding student loan debt in the U.S. Over 42 million borrowers have student loan debt, with an average debt of $37,787 from federal loans.
Federal student loans make up the bulk of student loan debt in the U.S. The Department of Education provides several loan options to help students pay for school. You must complete and submit the Free Application for Federal Student Aid (FAFSA) to qualify for federal aid. Schools use data from the FAFSA to determine eligibility for grants, work-study programs, and student loan aid.
Keep reading for more information on the FAFSA, including how to fill out and submit the form and deadlines to keep in mind.
What is FAFSA?
FAFSA stands for Free Application for Federal Student Aid. It's the form completed by every student who receives federal financial aid. Colleges and universities use the form to create federal student aid packages. Aid packages may include grants, work-study, federal student loans, state aid, and school merit aid.
Undergraduate and graduate students are eligible to apply for aid through the FAFSA. You must submit a FAFSA form for each academic year you want to be considered for federal student aid.
Why do you need to fill out the FAFSA?
Submitting a FAFSA is not required to attend college, but it is necessary to receive federal aid. There are several reasons you should fill out the form even if you don't think you qualify.
It's free

: There's no cost to submit a FAFSA. Even if the outcome isn't what you hoped, the only cost is an hour of your time.

Funding

: There's a chance that you qualify for more aid than you think. If you need help paying for college, there's no reason not to explore federal aid available through the Department of Education.

It might be required

: Some schools require students to submit a FAFSA to be eligible for merit-based scholarships.
How to fill out the FAFSA
Filling out the FAFSA typically takes less than an hour. You can find the FAFSA online on the Department of Education website. You can print out a pdf version of the form and mail it in if preferred. Students can request a printout of the FAFSA by calling (800) 433-3243.
Follow the steps below to fill out and submit a FAFSA.
Step 1. Gather documentation
The FAFSA asks for specific personal and financial information for yourself (and your parents if you are a dependent student). The documentation you need during the application process includes:
Social Security number.
Your parents' Social Security numbers (for dependent students).
Driver's license number.
Your Alien Registration number (if you are not a U.S. citizen).
Federal tax documents, including W-2s for yourself, your spouse (if married), and your parents (for dependent students).
Records of your untaxed income.
Financial records (bank account and investment account, your assets, and your parents' assets (for dependent students).
The Department of Education and schools use this information to determine the type and amount of aid you qualify for each school year.
Step 2. Set up your FSA ID
To fill out a FAFSA, you must create an FSA ID, which is your Federal Student Aid ID. Borrowers use their FSA ID to apply for federal aid, sign their Master Promissory Note, apply for repayment plans, complete loan counseling and access federal student loan tools.
Parents of dependent students must also create an FSA ID. This allows the parent to input their personal and financial information. You can create an FSA ID online through the Federal Student Aid website.
Step 3. Add personal information
Begin to fill in your personal information on the form. Information you will need during this time includes your:
Full name.
Mailing address.
Social Security number.
Date of birth.
Driver's license number (if you have one).
During this step, you'll also answer various questions about your citizenship, marital status, and educational background.
At the beginning of the process, you can create a Save Key, which acts as a temporary password to access your form. It's usually best to complete the form in one sitting, but you can save your progress and access it later using your Save Key.
Step 4: Choose schools
You must choose one school to receive your information to complete the FAFSA. Any school you list on your form will receive your FAFSA information to determine eligibility for aid. The order in which you list schools doesn't matter for federal aid but may affect eligibility for state aid.
You can list up to ten schools when filling out the FAFSA online and four schools on the printed FAFSA form.
Step 5. Input financial information
Qualifying for certain types of federal aid requires proof of financial need. You must submit financial information during the application process, including balances of savings, checking, and investment accounts.
The form also requires specific tax information. If you're filling out the 2023–24 FAFSA form, you must provide 2021 tax information. Depending on how you filed your taxes, you may have the option to use the IRS Data Retrieval Tool (DRT) to transfer tax information to your FAFSA automatically. If not, you'll need to enter the information manually.
Step 6. Submit the FAFSA
Double-check your form to ensure that it's filled out and there are no errors. If everything looks good, sign and submit the form. A parent must also sign the form if you're a dependent student.
What happens after you submit the FAFSA
After submitting your FAFSA, you'll receive an email within a few days letting you know that your FAFSA has been processed. You can also check the status of your application online by logging into the FAFSA website using your FSA ID and password.
The Department of Education will send your Student Aid Report (SAR) within three weeks of applying. The report summarizes the information you provided on your FAFSA. Review the information, checking for any errors or omissions. Make corrections if necessary. There's nothing you need to do if all of the information is accurate.
The schools you listed on your FAFSA use the information provided to determine eligibility for federal financial aid. If accepted, the school will send you an aid offer. The offer spells out the type and amount of financial aid you can receive.
Review the offers carefully and make a decision. Follow the instructions given by the school to accept the aid offer. If you accept federal loans or grants, you must complete additional steps, including entrance counseling if this is your first federal loan. You'll also sign a promissory note, which acts as a commitment to repaying your student loan.
FAFSA deadlines
To qualify for federal aid for the 2023–24 academic year, you must submit the FAFSA form by 11:59 p.m. CT on June 30, 2024. If you need to update or correct information on your FAFSA, it must be completed and submitted by 11:59 p.m. CT on Sept. 14, 2024.
Besides federal deadlines, colleges and states may set their own deadlines. Check with colleges of interest for information on deadlines for student financial aid. State deadlines are listed on the Department of Education's Student Aid website.
Make a plan to pay for college
Graduating from college is hard enough, but finding ways to pay for it can sometimes be just as challenging. If you're in college now or thinking of attending, plan how you will cover education expenses now. Knowing how you plan to repay any student loan debt you incur with school is also a good idea.
If you're unsure what to do, book a predebt consult with one of the Student Loan Planner Consultants. They work alongside you to create a customized repayment plan based on your future education and career goals.
FAFSA FAQs
What happens if you don't fill out a FAFSA?
You can still attend college if you don't submit a FAFSA. However, you cannot access federal funding, including grants or student loans, if you don't complete a FAFSA.
Should you fill out a FAFSA if you're high-income?
A higher income or high-earning parents may disqualify you from receiving federal grants, but you may still qualify for subsidized or unsubsidized student loans. Some colleges and universities require students to submit a FAFSA to be eligible for merit-based aid.
Can you complete a FAFSA without your parents?
Only independent students are exempt from the parental information portion of the FAFSA. You must provide your parents' information on a FAFSA if you are considered a dependent student by Department of Education guidelines.
What are the downsides to filling out a  FAFSA?
There is little, if any, downside to filling out the FAFSA whether you qualify for federal aid or not.
Refinance student loans, get a bonus in 2023
Lender Name
Lender
Offer
Learn more

$1,000 Bonus

For 100k or more. $200 for 50k to $99,999

Fixed 5.24 - 9.59% APR

Variable 6.24 - 9.99% APR

$1,000 Bonus

For 100k or more. $300 for 50k to $99,999

Fixed 4.96 - 10.24% APPR

Variable 5.72 - 10.24% APR

$1,000 Bonus

For 100k or more. $200 for 50k to $99,999

Fixed 5.19 - 9.74% APR

Variable 5.99 - 9.74% APR