If you're fortunate, scholarships, grants and even fellowships will cover the cost of your education. When this isn't the case, you need to know how to get a student loan.
Student loans are meant to cover the gap between the financial aid you receive and the cost of your attendance. It's not uncommon for students to need a loan, considering 65% of college graduates have student loan debt.
What to know before getting student loans
Before getting into the nitty-gritty of how to get a student loan, keep in mind these general guidelines:
Only borrow as much as you need to cover tuition and supplies
Opt for Direct federal student loans before turning to private student loans
Compare your future salary with your predicted level of student debt
Look at more than one school, in and out of state, to compare tuition rates
These are guidelines, not rules. Your education plan may require you to go out of state. You may not be able to work while in school and need to take out more money to cover the cost of living.
Every education path is different, so don't hold fast to these; however, consider them for your future financial health.
You have two options for student loans: federal student loans and private student loans. Consider all the implications they hold for your future.
Federal student loans
Your first option is federal student loans offered by the government. These are typically preferred due to the various repayment plans available as well as grace periods.
The types of federal student loans you can receive depends on your status in school and how much you've borrowed.
Federal Student Loans Available

Direct Subsidized Student Loans

Direct Unsubsidized Student Loans

Direct Unsubsidized Student Loans
The government has two main types of student loans for undergraduates with one big difference — when they collect interest.
Direct Subsidized Student Loans:

These loans are only available to undergraduate students who demonstrate financial need. The U.S. Department of Education pays the interest on the student loan when you're in school and during the grace period.

Direct Unsubsidized Student Loan:

 Undergraduate students can receive Direct Unsubsidized student loans. These loans have a limit to the amount you can borrow but aren't based on financial need.
As an undergraduate student, if you're offered both of these loans, you should accept the subsidized loans first, since interest is paid for you.
If you accept unsubsidized loans and don't pay the interest while in school, the interest capitalizes once you enter repayment. This means the interest collected will be added to your principal balance. You'll be paying interest on interest. If you can, pay off the interest while you're in school to avoid this.
Federal student loans for graduate and professional students
Graduate students have two main options for federal student loans. One is a Direct Unsubsidized Loan, which collects interest as discussed above, and the other is a Graduate PLUS Loan.
Direct Unsubsidized Loans

: This type of loan is also available to graduate and professional students. There's a limit to the amount you can borrow in total. Annually, you can only borrow $20,500 in unsubsidized loans. Your total aggregate limit is $138,500. This total includes undergraduate student loans.

PLUS Loans:

 Professionals, graduate students and parents can turn to a PLUS Loan to help cover what financial aid can't. Eligibility isn't based on financial need, but this type of loan does require a credit check. Most schools require you to apply for a PLUS Loan online. Check with your school on this policy.
Private student loans
Your second option for student loans is a private student loan. These are offered by individual lenders, including banks, credit unions and online lenders.
These loans are typically used after you've exhausted your federal student loan options. This is because you don't have the same repayment options as federal student loans, and the interest rates are often higher. Additionally, if you take out a private student loan, you'll have to start paying it back while you're in school.
There's an exception to this rule for graduate students. Graduate PLUS Loans have a high interest rate — 7.6%. As a graduate student especially, compare both PLUS student loans and private student loans for graduate school to find the better rate.
Private student loans should always be compared based on your needs and concerns. You can easily compare multiple lenders at once using Credible to save yourself some time.
How to get a federal student loan
Your very first step for receiving any kind of government-based aid should be completing the Free Application for Federal Student Aid (FAFSA). This form can be completed online and is sent to the Department of Education for financial aid eligibility review.
Your school often uses your FAFSA information to determine if you're eligible for any grants and scholarships. Unlike student loans, those don't need to be paid back.
Step 1. Submit your FAFSA
When filing the FAFSA, you'll create a Federal Student Aid (FSA) ID. This allows you to access everything from the National Student Loan Data System (NSLDS) to an application for income-driven repayment plans. Hold onto this ID to monitor your federal aid and watch your FAFSA progress.
When filing the FAFSA, you'll need to provide the following information:
Your Social Security number or Alien ID Number
Your federal income tax returns; if you're a dependent, you'll need your parents' tax returns as well
Bank statements and records of investments, if applicable
FSA ID
You should also have the name of the school you're attending. You'll input this at the end of the form. It's then sent to the school's financial aid office after being reviewed by the Department of Education.
After filing your FAFSA, you'll first hear from Federal Student Aid, an office of the Department of Education, with a Student Aid Report (SAR).
Step 2. Review your SAR
The SAR is just a summary of the FAFSA information you entered. Schools you sent your FAFSA to during the filing step will follow up with a financial aid award letter. This letter lists the federal aid, including student loans, you're eligible for.
Look for any mistakes in the information when reviewing your SAR, and take note of your Expected Family Contribution (EFC). This is how much the government believes you or your family can contribute toward your education.
This is a good time to crunch the numbers and see how much you really can expect to contribute and how it compares to your EFC. From here, you'll have a good idea of how much you'll need to borrow.
If you've already been in school and have student loans, review your loan summary. All of your federal student loans are listed here. Make sure the information is correct. If you want more information on your loans than what's provided, log into the NSLDS.
Step 3. Accept, decline or negotiate your award
After reviewing the loans you were offered, you can decide to accept, decline or negotiate. If you accept the student loans, you'll complete student loan entrance counseling online and sign a Master Promissory Note (MPN).
If you choose to decline your student loans, your school will typically have a process for doing so. Contact the school to inquire about how to do this.
Lastly, you may need to negotiate your financial aid package. For most schools, this is called an appeal. The process varies but typically includes asking for a specific amount and writing an appeal with evidence as to why you need additional funding.
Call the financial aid office to begin the conversation regarding negotiations and get your next steps.
Step 4. Signing the Master Promissory Note
Deciding to accept your student loan package also means completing entrance counseling and signing on the dotted line. The entrance counseling is mandatory — and for good reason. It's important to take it slow and read the fine print so you really know what you're getting into with the student loans you're accepting.
You'll need your FSA ID and details of your income, financial aid and living expenses.
The counseling is interactive and runs you through the details of your loans. You'll look at how your loans behave over time, your payment options, the benefits of paying interest, how your salary affects repayment and more. The goal of counseling is for you to consider the long-term impact of borrowing this money for your education.
How to get a private student loan
If you received your award offer letter and notice it's staggering lower than your anticipated tuition bill, it may be time to look into private student loans. Do so cautiously, and, most importantly, shop around.

Lends at most
degree programs
Check eligibility
in 2 minutes

Large autopay
discounts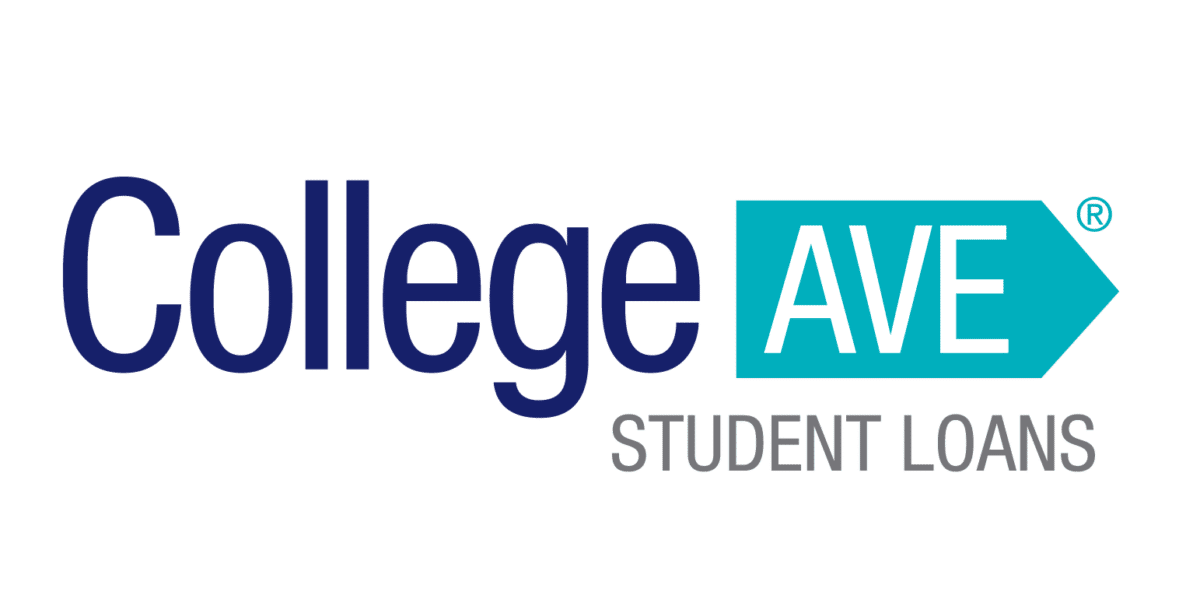 Flexible repayment options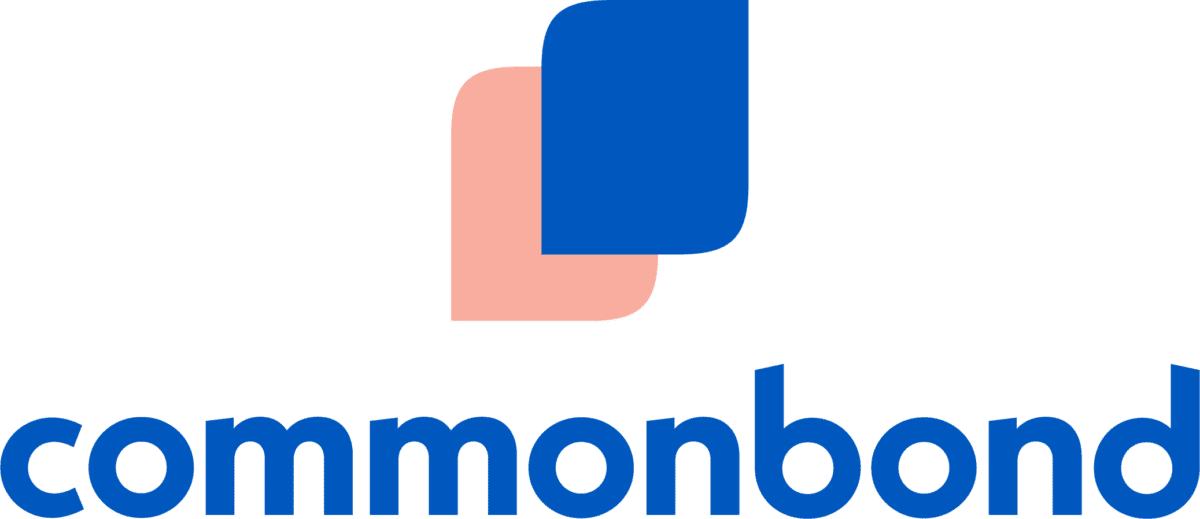 Focus on
graduate students
Step 1. Check your credit score
When looking into private student loans, you'll need to have a healthy credit score. A good credit score is typically 700 or above, according to credit bureau Experian. This score shows your creditworthiness and is built over time with on-time payments and by keeping your debt balances low. Your credit eligibility varies with every student loan lender.
As an undergraduate student, this may be a bit of a challenge. If you're concerned about this, you can try to find a cosigner or look into lenders that don't require a cosigner.
Step 2. Compare private student loans
Getting a private student loan should require a bit of research. You'll want to check your rate and loan terms with multiple lenders. If you need a cosigner, you can bring them in on the search.
Beyond comparing interest rates, you should also contrast the flexibility and mission of every lender. Each one has a set of values that might align with yours and brings something to the table for its borrowers. For example, CommonBond offers unemployment protection, and Earnest has more flexible repayment terms than other lenders.
Finally, always look at customer reviews. The kind of customer service a lender provides is crucial to your ease of repaying the student loan.
Step 3. Apply for a private student loan
The application to apply for a student loan will be on the lender's website. Because there are so many lenders, each one will vary in format.
You can expect to provide your:
Social Security number
Income and employment information
Monthly expenses
Personal contact information
Some lenders will require W-2's and taxes. They will, of course, check your credit score as well. Most applications are designed to be user-friendly and will walk you through every step of the process.
If you ever run into trouble, call the lender's customer support department to assist you through each section of the application.
Understanding how student loans work and how you're going to pay them back will set you up for financial success. As you progress through your education and take out student loans, keep up your communication with all involved parties. You should be in contact with your lender and financial aid office; also expect to file your FAFSA annually.
Next steps to getting a student loan
As soon as you take out student loan debt, it's important to have a plan in place. Communication is key — but so is monitoring your student loan debt as you progress through school.
Having your own system in place is helpful to stay organized and on top of your student loan debt. The team at Student Loan Planner® can assist with a pre-debt consultation or a debt payoff plan to make sure your education cost doesn't weigh you down for years to come.