This essay is from a 2020 Student Loan Planner Scholarship winner.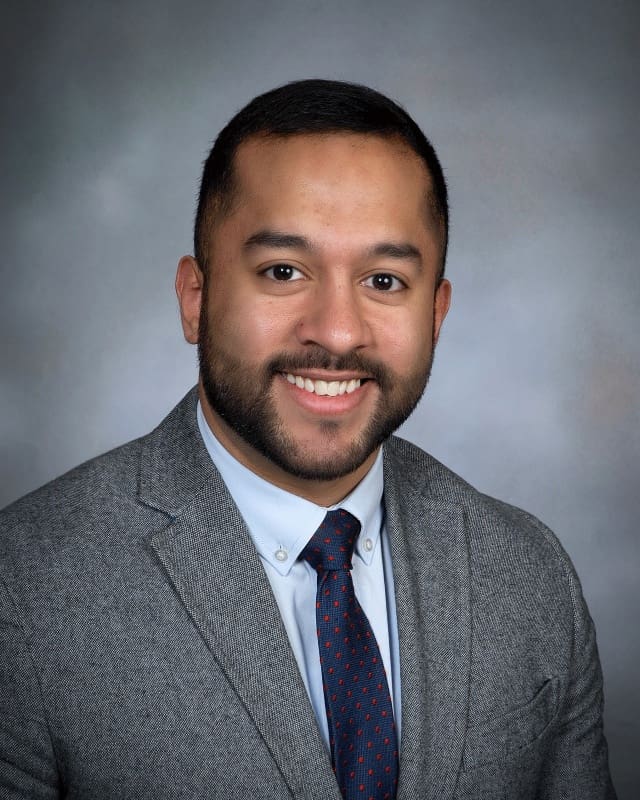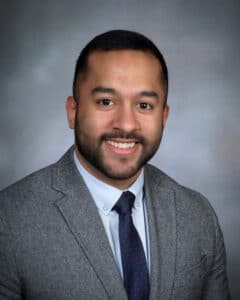 I feel as if I've experienced this pandemic from a few separate unique perspectives.
I am a college professor transitioning to teaching students virtually.
I am a student who went back to school for his Master of Public Health last Fall who had to transition from live classes to virtual classes.
I am an ICU clinical pharmacist who took care of patients in our newly formed COVID-ICU in the midst of a pandemic, severe drug shortages, and limited information on how to treat COVID.
I am a recent husband who had to cancel his wedding on March 13th, two days before our event, to keep people safe. I am the son of a 73-year-old father with multiple comorbidities and is a high-risk patient.
All of these different experiences have been very unique and interesting in shaping my experience with COVID-19.
Undoubtedly, the year 2020 will be memorable for everyone. The COVID-19 pandemic has affected people around the globe in a manner that is difficult to formulate in words. Perhaps most striking about the COVID-19 pandemic is not just the quantity of people around the world it is affected but in the variety of ways in which it has affected people. Certainly, physical illness, increased morbidity, and morality are the most obvious and straight forward pathways of harm from COVID-19, but other pathways of harm need to be addressed as well. These include, but not limited to, mental health, financial struggle, and sacrifices to educational experience.
Having the dual experience of simultaneously being a college professor and college student, I feel, has given me really interesting and unique perspective regarding education.
As a professor, teaching students undoubtedly became a much more difficult task. Especially considering much of the content I teach is 'hands on' material, this becomes difficult to emulate virtually. I feel fortunate to have access and availability to incredible electronic tools to help
optimize this experience, but it is not the same. I often would echo to students that they need to step up their game more than ever to get the education necessary to be able to use in assistance of their future role in patient care.
However, to the same degree students needed to step up their game, professors and teachers need to match that effort, if not surpass it. To give
the same level of education to students we would have given in person, we cannot do the same that we were doing previously. There's no two ways about it, it is just harder to teach virtually than in person.
On the flip side, being a student, I've single-handedly felt the struggle of a student having to transition to virtual courses. It truly is unfortunate; as a student, you spend a lot of money to get a certain type of education.
Certainly, virtual learning instead of an in-person class was not a part of the deal. None the less, as a student, especially one that is related to health care, you have a responsibility of learning the material because at some point, there is going to be a need to directly apply that knowledge to the betterment of health and well-being of people.
Financially, it has certainly been a scary time that has affected me as it has to many others. I've always felt like with my academic appointment, I have a relatively 'safe' job. However, it began to get a little scary as different people in the college began to get furloughed. It made sense. A
public school that is reliant on government funding in the midst of a pandemic and economic crisis.
Adding onto the consideration of a recent house purchase (in lieu of marriage), I felt like my situation was a bit more concerning than I had initially thought. Although I've been fortunate that I still have my job and not have been furloughed, this experience was the first real 'scare' I've had.
It helped me really understand the real-life practical relevance of having a
good savings account. This has pushed me to increase my drive and awareness of maximizing and optimizing my savings account. Now, more than any other point in my life, I am contributing to my savings account more than I ever had. There are certainly some expenditures and projects that are being put on the back burner right now because of our increased awareness to save money right now.
COVID-19 isn't going away any time soon, but we can only hope and pray it improves from here on out. We need to continue to learn, grow, and stay safe to take the best care of ourselves that we can.