What you need to know:
LendKey connects borrowers with a network of lenders for various financial products but doesn't underwrite the loans itself.
You'll need to commit to a hard credit check to see the private student loan rates you qualify for.
LendKey private student loan offers may be limited to Sallie Mae.
LendKey is a platform-based lender with a network of over 13,000 community financial institutions. Although its primary focus is refinancing student loans, it also offers private student loans and home improvement loans.
It offers competitive rates for private student loans, but LendKey isn't a direct lender. Instead, student loans are owned by one of its partner lenders and serviced by LendKey. With LendKey as your servicer, you'll work with the same entity from beginning to end.
Read on for our LendKey private student loans review to better understand what LendKey and its partner lenders have to offer.
LendKey private student loans overview
LendKey private student loans are available for both undergraduate and graduate school expenses. Since LendKey doesn't underwrite the loan itself, available private student loan rates and terms vary by lender.
Here's an overview of what you can expect:
Interest rates: Fixed and variable
Terms: 5, 10 and 15 years
Loan amount: $1,000 and up to the cost of attendance
Pros and cons of using LendKey for private student loans
There are a few top pros and cons when using LendKey's platform to secure private student loans for your education.
LendKey Benefits
LendKey's primary feature is that it opens the door to lower interest rates from a variety of financial institutions. Other benefits include:
Cosigner release available after 24 on-time payments
In-school repayment options: $25 fixed monthly payment or interest-only payments
Interest rate reduction of 0.25% for automatic payments
Hardship forbearance available
No application fees, origination fees or prepayment penalties
Fast application process
LendKey Disadvantages
LendKey has many positives, but there are still some disadvantages. A few areas to be aware of include:
New borrowers may be limited to Sallie Mae as their lender.
You can't get a rate estimate without a hard credit pull.
There's no option for in-school deferment.
The website lacks comprehensive private student loan information.
Requirements for LendKey borrowers
Unlike with LendKey's refinancing options, you won't be able to check rates without completing a full application and agreeing to a hard credit check.
To qualify, you must attend an eligible school and be a U.S. citizen or permanent resident in an eligible state. Additionally, the lender can require that you become a member of a credit union if you choose to accept a loan offer from that type of financial institution.
As part of its financial review, LendKey requires an annual income of at least $24,000 to qualify without a cosigner. Even if you meet the minimum requirement, a creditworthy cosigner could help you qualify for better rates or loan terms.
Fortunately, there's a cosigner release option available after 24 months of on-time payments with a satisfactory credit review.
LendKey private student loan application process
Unfortunately, LendKey's website lacks detailed private student loan information compared to its refinance side of the business.
I tested the online application process while researching this article. In doing so, LendKey consistently directed me to a Sallie Mae partnership page regardless of what state or school I entered.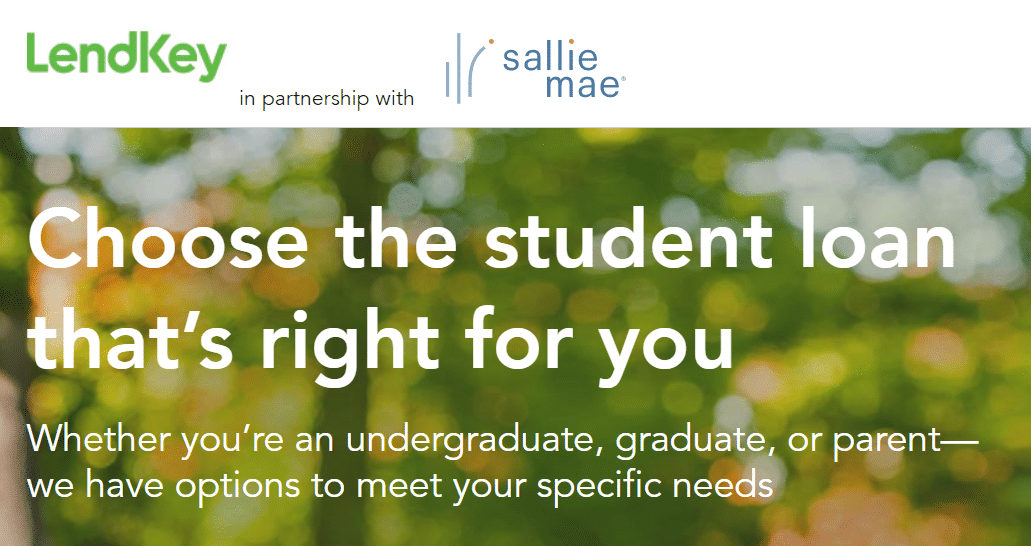 Since LendKey partners with a network of lenders, I expected to see multiple offers to compare and choose from.
I reached out to LendKey directly to get clarification. Specifically, I wanted to learn why I was only directed to Sallie Mae's private student loan offer.
LendKey's customer service team confirmed new borrowers are automatically directed to Sallie Mae as its preferred lender of choice. According to LendKey, this allows it to provide a steady private student loan product for all of its customers — particularly applicants who automatically wouldn't qualify with other LendKey partners due to residency requirements. This particularly applies to applicants who live in Maine, Nevada, North Dakota, Rhode Island and West Virginia.
Additionally, the LendKey team explained that Sallie Mae is the prevalent lender during lower-peak periods of the year since its other partners generally focus on serving loan applicants during busy seasons (e.g. June to August). So, you may have access to additional lenders at different times of the year.
If you choose to move forward with LendKey and Sallie Mae, you'll need to provide personal and financial information for yourself and your cosigner, if applicable.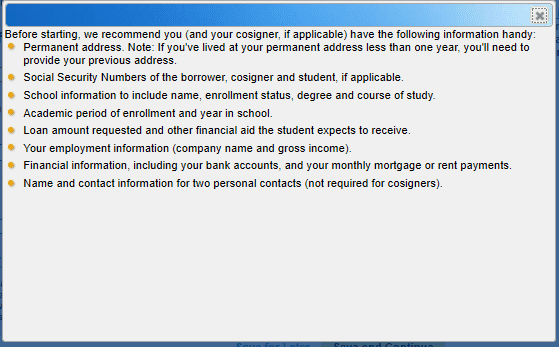 This includes social security numbers, school information, employment information and financial records. Gather the necessary information before applying to ensure all information is accurate.
Should you use LendKey for private student loans?
Before looking into private student loans, always exhaust federal your financial aid opportunities first. LendKey explicitly encourages students to complete the Free Application for Student Aid (FAFSA) before seeking private loans through its platform.
If you need to take out private student loans to fill a financial gap, compare rates from at least three top private student loan lenders.
Although LendKey ranks as one of our top refinancing lenders, its private student loan offers don't seem as robust. As a company that prides itself in championing the little guys — a network of community banks and credit unions — it's disappointing the only current lender I was directed to during my mock application ended up being Sallie Mae.
My experience while testing out LendKey's application process may not be the same as your experience, though. You'll likely have more private student loan opportunities if you apply during peak season.
Additionally, LendKey's team mentioned it's working on simplifying its service and will continue shuffling preferred lenders as it tests the "effectiveness" of each program. So, it's still worth spending some time researching LendKey's partner offers if you need to take out private student loans.
If you're ready to start exploring private student loan lenders, be sure to check out the best private student loan options for 2021.

Lends at most
degree programs
Check eligibility
in 2 minutes

Large autopay
discounts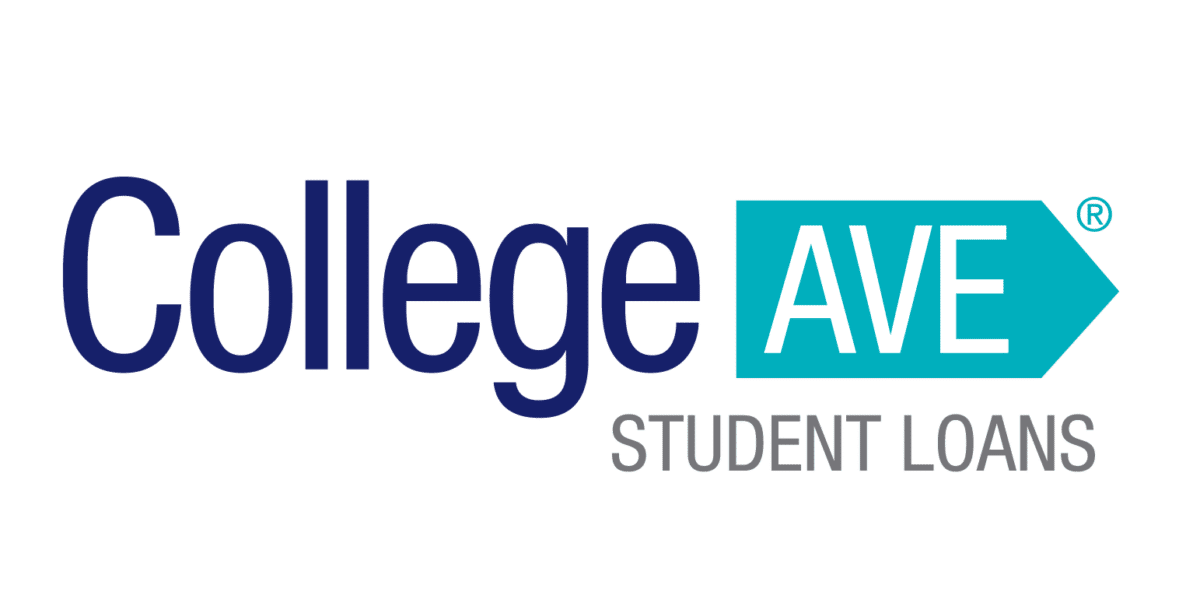 Flexible repayment options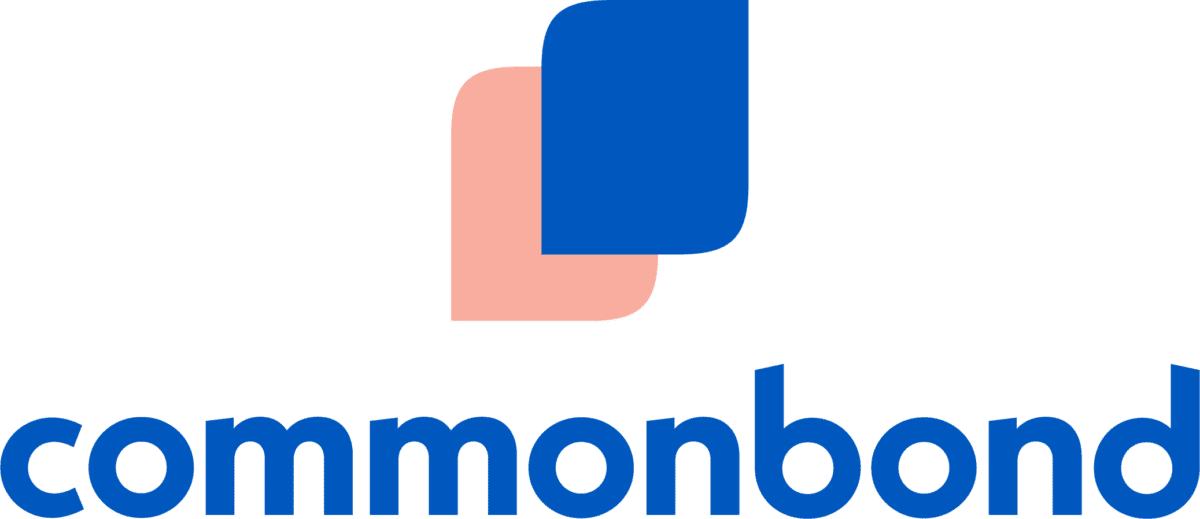 Focus on
graduate students
2Earnest: All rates listed above represent APR range. Rate range above includes optional 0.25% Auto Pay discount. Earnest disclosures.