This essay is from a finalist for the 2020 Student Loan Planner® Scholarship.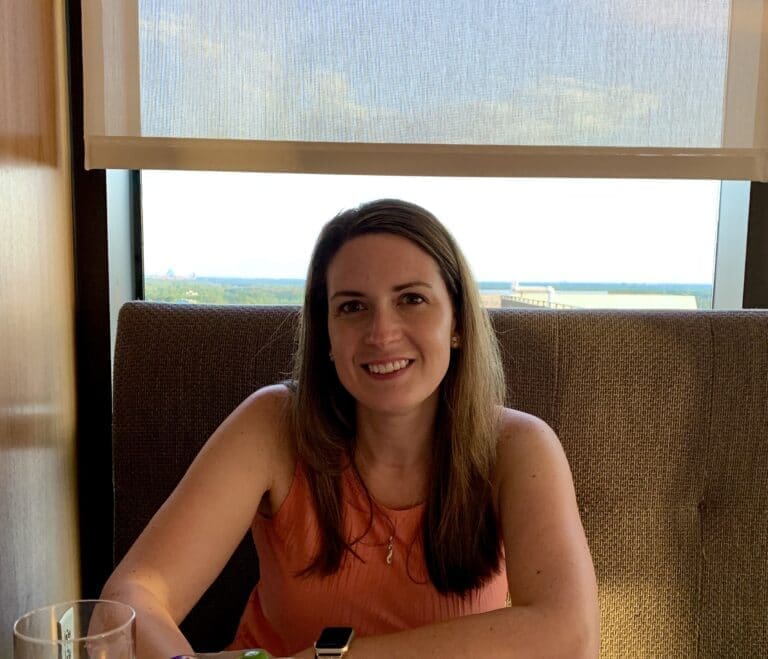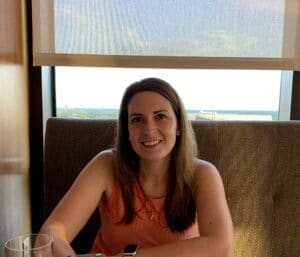 Just like everyone else, I've gone through my fair share of ups and downs on the rollercoaster ride that is 2020. Every week comes with its own set of challenges — both in my personal and professional life.
Beyond the stress of adapting to so many changes at work and at home with my two daughters (ages 6 and 4) comes the added pressure of managing my personal finances and student loans during a global pandemic.
It's safe to say that living in these unprecedented times has definitely changed my perspective on how I should be managing my money.
There have been very few positives to come out of this pandemic; but for me, one of them is the shift in my mindset. It's time to be proactive. If I don't take the time to ensure that my finances are in order, it simply won't get done. As it turns out, quarantine provided me with this much-needed time.
Life as an Optometrist during a pandemic
Before I go into some of the changes that I've made to my financial management approach, I want to briefly talk about my job and how the financial decisions that I make today will affect my future in this career.
I work as a full-time optometrist at a busy practice in New Jersey. Even with the ongoing challenges and restrictions caused by Covid-19, I'm grateful to be in a position that allows me to positively impact the lives of people in my local community.
While I find my job rewarding on several different levels, there is always the financial burden of my student loans that weighs me down at the end of the day.
Optometry school left me with some pretty hefty student loans. To be honest, once I completed my degree, I jumped right into my career without taking much time to analyze the status of these loans in terms of interest rates, payoff time, etc. Ignoring these loans is a mistake that I plan to remedy.
I currently work as an associate OD but have plans of buying the private practice in the next few years. This of course means that I will have more loans to manage. Before I take on any more loans, I need to get a handle on my current student loan situation.
Preparing for the unknown
Every person in our country has been affected by this pandemic in some way or another — some much greater than others. I want to quickly mention how truly fortunate I've been during these tough times.
Up to this point, my family and I have remained healthy, and my husband and I still have our jobs. With so many lives lost, and with so many people in our country struggling in many different ways due to this pandemic, I would be remiss if I didn't mention how grateful I am to be in the position that I am in today.
Getting back to my financial approach, everything comes down to preparing for the unknown. Or some might say, preparing for the worst. As I said, this pandemic reminds us all just how quick our situations can change in life. Even though my husband and I still have our jobs today, it doesn't mean something won't drastically change any day now.
We live in New Jersey, a state that was very hard-hit by the coronavirus in the early months of the outbreak. If cases rise again in that fashion, there's a good chance that a second major shutdown will occur.
With our economy in such a weakened state, there's no guarantee that our jobs will survive a second shutdown. Facing this potential reality shapes my approach to my student loans and the many other financial decisions in my life.
Putting quarantine to good use
Quarantine gave me the time to improve my approach at managing my finances and tackling my student loan debt. During the last few months, I have done the following:
Refinanced our home. Interest rates are at record-lows. Refinancing makes perfect sense for us being in a house that we expect to live in for the next 10 to 15 years.
Reassessed property taxes. My husband and I went through the process of reassessing our property taxes, which saves us almost $100 a month. It's a fairly simple process that is done on the county-level.
Invested in solar power for our home. There are great incentives to go solar here in New Jersey. This is an investment that will pay off in the future. Not only will this aid me financially, but it is also an excellent way to help the environment.
Researched rates to refinance my private student loans. I realized I'm paying pretty high interest rates on some of my private loans and I need to get them refinanced.
Paid extra on private loans. I have been using some of the money that I would have normally paid on my now-frozen federal loans to pay down some of my private loans.
I look at these above-mentioned initiatives as just the start of things to come. With further help from a student loan consultant, I am confident that I will be in a good place financially to help support my family throughout this uncertain future.
Taking control of my finances
To be completely honest, I've always known that my student loan situation needed attention. And even with my new approach, I am more aware than ever that I need assistance from a student loan consultant.
Quarantine helped me break down the anxiety barrier that was always preventing me from looking at all of those BIG numbers. And unfortunately, those BIG numbers have only increased since I graduated from optometry school in 2012.
If I could end this with a quick piece of advice for anyone who's reading this: don't ignore your student loans. I wish I had developed a plan to tackle my financial burden right after graduation. But, better late than never. The coronavirus is a reminder that our situations can change in an instant.