Private student loans are a great option to pay for school costs after you exhaust federal student aid. These types of loans are also harder to come by because they require a credit check.
Private student loans for bad credit are even harder to find. If you're a graduate student you might've built your credit enough to qualify, but most college students haven't had time to establish a good credit score or credit history.
Here's a look at how your credit could keep you from securing a private loan, lenders with loan options for borrowers with bad credit, and a possible alternative to signing up for private student loans.
How your credit affects your ability to get a private student loan
Private lenders have underwriting requirements, so they must determine the creditworthiness of each loan applicant. When you apply for a private student loan, most lenders require a hard credit inquiry.
Factors like your credit score and credit history make up the bulk of a lender's decision on whether to award a loan or not. Your credit score is a predictor of whether you're likely to make on-time payments. A low credit score suggests you might've been late on payments or defaulted on a loan in the past — these signals make you a higher risk for lending.
Other deciding factors include income and your debt-to-income (DTI) ratio. DTI compares your current income with your recurring monthly debts like credit card payments, rent or mortgage payments, and auto loans. Having a high DTI shows you have too much debt compared to your income and might be at risk of not repaying your loan. A lower DTI increases your chances of private student loan approval.
Many college students haven't had time to establish enough credit to meet lender requirements alone, so they rely on the help of a cosigner to gain approval.
Where to find private student loans for bad credit
There is hope if you're a borrower with bad credit or no credit. Depending on your credit score, you might qualify for private student loans with some lenders.
Having a cosigner with stellar credit, though, improves your chances even more. Here's a quick look at some lenders where you might be able to get a student loan with bad credit.
Ascent
Ascent offers private loan options for undergraduates with no credit score and without a cosigner. The private lender instead looks at other factors like your:
School
Degree program
Graduation date
Major
GPA
Cost of attendance
Private loans from Ascent are based on your future income rather than where you stand now. Borrowers are subject to age and residency requirements. Ascent student loans cover 100% of the cost of attendance with an option to earn discounts by setting up automatic payments.
Funding U
Funding U is another lender that doesn't require cosigners for student loans. None of Funding U's loans are cosigned loans. Instead of looking at credit, this private lender determines eligibility based on your:
Federal student loan payment history
Academic success in college
Your school and its other students
Funding U developed a proprietary scoring system that features non-credit variables to gauge a borrower's likelihood of defaulting on their loans.
Earnest
Earnest is one of the few private lenders that lists minimum credit requirements on its website. Among its requirements for a private undergraduate or graduate loan are:
A credit score of 650
At least three years of credit history
Annual income of at least $35,000
No bankruptcy on your credit report
A 650 FICO credit score is considered a fair credit score. This may be attainable for some college students, but if not, Earnest allows the use of a cosigner to qualify for loans. Cosigner requirements look similar, so if you have a cosigner with established credit and a good score, you shouldn't have any issues securing private loans through Earnest.
Another option is using Credible to check eligibility and rates with multiple private lenders at one time.
Private student loans for parents with bad credit
For parents paying for their child's college expenses, it's best to explore federal Parent PLUS loans before private loan options. Another option is acting as a cosigner on your child's loan instead of taking out one yourself. The difference is that with a cosigned loan, your child is primarily responsible for repaying the loan, whereas taking out a parent loan leaves you solely responsible for paying back the loan.
Several private lenders offer parent student loans, but you'll need to meet credit requirements like any other borrower. Check out our list of the best student loans for parents for attractive options for you and your child.
Tips to gain easier access to student loans
If you have bad credit or no credit, there are actions you can take to improve your chances of getting approved for student loans. Here are a few things borrowers can do to improve their odds with lenders.
1. Find a cosigner with strong credit.
You have the best odds to qualify for a private loan and get a decent rate using a cosigner with excellent credit. Think of family members, family friends, mentors or someone else who might be willing and able to work with you on securing a loan.
2. Raise your credit score.
If your score isn't good enough to qualify for a loan, work to improve it. You can do that by making on-time full payments, fixing any errors on your credit reports, and having late payment marks removed by your creditors.
If you have credit accounts already, avoid taking on more. If you don't have any credit, try to open a credit line. Then, make small purchases and pay them off responsibly each month to build a positive credit history.
3. Improve your DTI.
Decrease your debt-to-income ratio by paying off existing debt and avoiding new debt right now. Meanwhile, try to increase your current salary or add a side hustle to produce more income.
4. Max out federal student loans.
Exhaust all of your federal student loan options before focusing on private loans. Federal loans have no credit checks, offer repayment plans and protections, and usually have lower fixed interest rates. Use private loans to bridge the gap when your expenses extend beyond your federal loans.
Raising your credit score will not only help you qualify for private student loans but also improves your chances of scoring a good rate.
Can you use credit cards instead of a private student loan to pay for school?
Student loans aren't the only way to cover your college costs. If you've already received every possible federal loan, you could turn to credit cards instead of private loans. Is adding considerable credit card debt a great idea? No, but neither is taking out a private student loan with high rates and no flexibility.
Paying for college expenses using credit cards should be approached cautiously because there are some potential pitfalls that could derail your finances. According to Student Loan Planner® founder Travis Hornsby, it could be a better option than private loans for some borrowers.
"A lot of places can give you a loan, but interest rates might be up to 20 (percent), and that's not good," said Hornsby. "You're better off doing a credit card loan because a credit card can be easily discharged and a private loan cannot."
To execute this plan, first, verify that your school accepts credit card payments. If they do, then pay using your credit card. Then, work to pay off your credit card the same way you would a student loan. Be sure to make at least the minimum payment on time each month to build your credit.
You may need to apply for a new credit card, especially if you need access to a higher line of credit, want to earn rewards or want access to any introductory APR offers. The goal isn't to earn rewards, but if the card offers a better rate than loans plus rewards, it may be worth it.
Pros and cons of paying off college expenses with a credit card loan
Here are some of the pros and cons of using a credit card instead of a private student loan for bad credit.
Credit card debt is easily discharged in bankruptcy.

You might only need credit cards for excess costs after maxing out federal student loans.

An introductory 0% APR credit card acts like a short-term, zero-interest loan.

Leaning on bankruptcy as a backup strategy is risky and can lead to future financial hardship.

The spending limit on your credit card might not cover all of your college costs.

Your college might charge fees for accepting credit card payments. Also, you risk paying high interest charges if you don't repay your balance before the promotional period ends.
In the end, private student loans could be just the thing you need to pay for the rest of your schooling. Federal loans should always be your first option, though. If you think a private loan is the best course of action, check our Student Loan Planner®s' list of the best private student loan companies that also offer a cash bonus.

Lends at most
degree programs
Check eligibility
in 2 minutes

Large autopay
discounts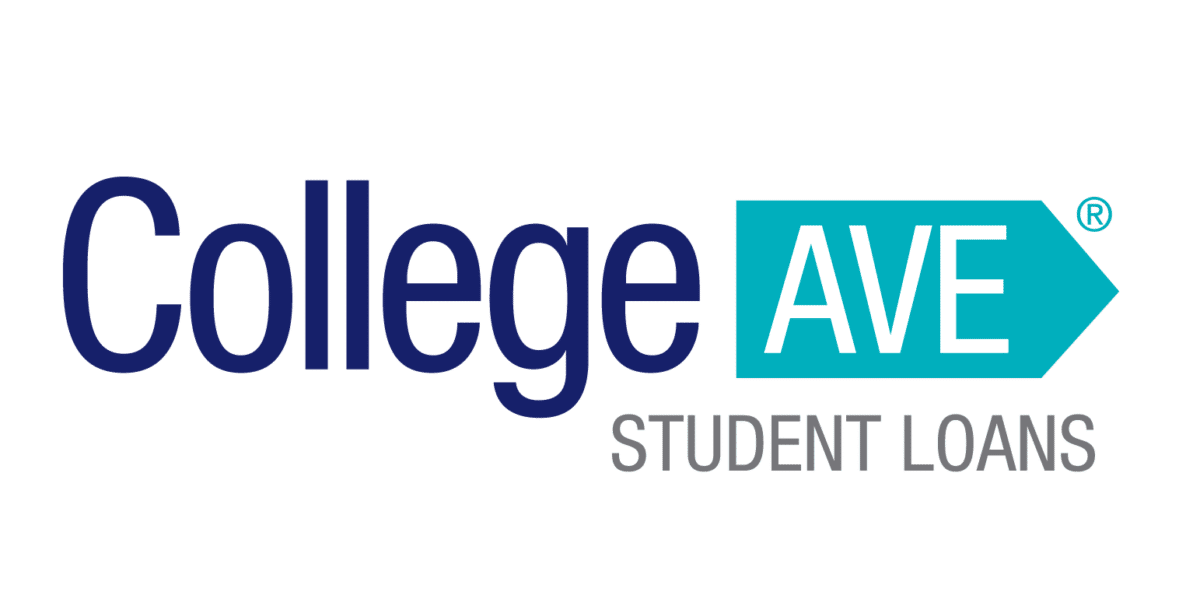 Flexible repayment options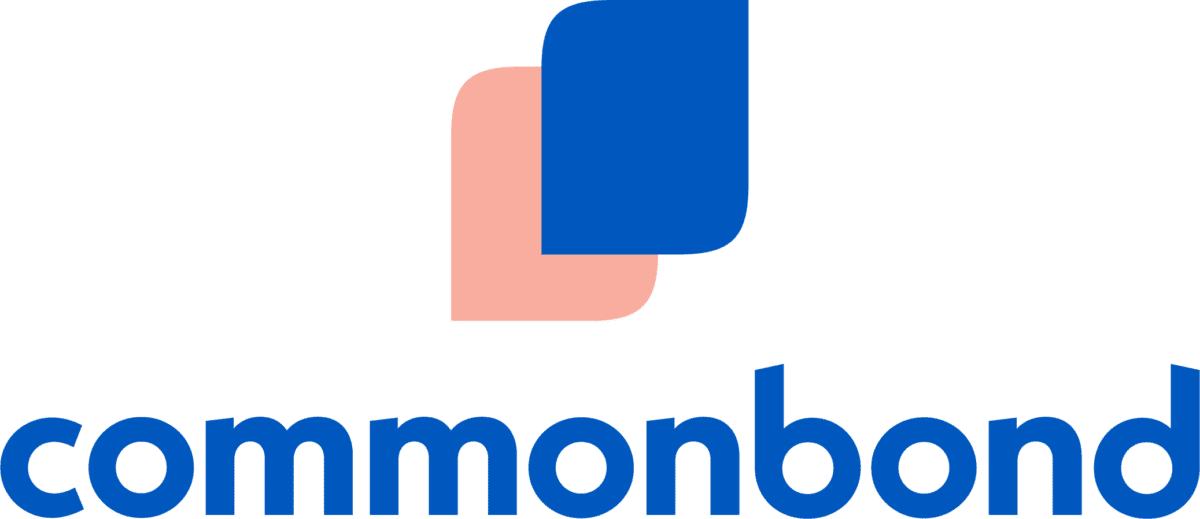 Focus on
graduate students