I've read through the 500+ page bill the House GOP introduced that would totally change everything we know about borrowing for grad and professional school. It's called 'Promoting Real Opportunity, Success and Prosperity Through Education Reform' (mercifully shortened to the PROSPER Act).
The sweeping changes to the student loan system that I've long predicted have finally been put to paper. Many of the broad plans that President Trump proposed are in this bill, but there are also some big surprises. The House GOP Prosper Act completely repeals all forms of loan forgiveness for all new borrowers only starting July 1, 2019.
I want to caution that this is the opening salvo in the fight to reauthorize and rewrite the Higher Education Act of 1965. That said, the final legislation could look a lot like this, so I wanted to update you on what this would mean for your pocketbook. If you've got more than $100,000 in loans (or might one day), you should definitely watch the video below and read this post. Please leave questions or comments below and I'll get to each one.
[Update 2/20/2019: The Prosper Act is effectively dead after the Democrats took the House, so this article can serve as an interesting look back on what might've been. Higher Education Act re-authorization could take place as soon as this summer, and there will be much debate over the final product with split control of Congress. Nothing is changing right now.]
Federal ONE Loan Program Would Replace Federal Direct Loans
A big part of the House GOP plan is to stop the Direct loan program cold in its tracks. The new program that all federal loans would be issued under would be called the Federal ONE Loan Program. Public Service Loan Forgiveness (PSLF), Pay As You Earn (PAYE), Revised Pay As You Earn (REPAYE), and Income Based Repayment (IBR) would no longer exist.
With Federal ONE loans, you'd have 2 options to make payments. You could use the Standard 10 Year Plan, which exists today. The alternative would be a single income driven repayment program. While this program would have no forgiveness component, it places a cap on the maximum interest you would have to pay. That cap is equal to the full interest charged if you paid back your loans on the Standard 10 Year Plan.
On the down side, you would be responsible for paying back the full principal and interest calculated under the 10 Year Plan. On the plus side, you will never have to pay more than this total sum, even if it stretches out for many years on the income based program. That is how I read this proposal.
Who Would Use Federal ONE Income Based Repayment?
Using the income based repayment approach for Federal ONE loans could be a much smarter option for professionals like veterinarians, chiropractors, and others who graduate with high debt to income ratios.
Say your total projected repayment was $200,000 on the Standard 10 Year Plan once you graduated. Would you rather pay $200,000 over 10 years or 20-30 years? Stretching it out is clearly the better choice because of inflation (as long as your income stays low). The cost of goods and services goes up over time. Hence, the Standard 10 Year Plan could be way more expensive than income based repayment on the Federal ONE Loan Program for low income earners.
For high income borrowers who would repay the full amount in less than 10 years, refinancing would still be the better choice.
What Would Happen to Borrowers Who Already Have Direct Loans?
Under the PROSPER Act, the government would deal with legacy Direct loans similar to how they currently handle old loans from the Federal Family Education Loan (FFEL) program.
In other words, the Direct loan program would cease issuance when the PROSPER Act takes full effect, but existing loans would continue to be around. Those who have Federal Direct loans would operate under the promissory notes they hold.
That means you keep REPAYE, PAYE, PSLF, and forgiveness. This is the stuff that I've been helping clients figure out for the past couple years (whew!)
The House GOP is Focusing Their Fire on the Future
There is precedent for this Federal Direct to Federal ONE change. In 2010, the Federal Direct loan program began issuance in huge volume and the FFEL program stopped. The people with the FFEL loans from before 2010 still kept them. These old loans just didn't qualify for any of the great new repayment programs like PAYE, REPAYE, or PSLF.
That makes sense because these older loans have legal agreements that borrowers signed that make no mention of enhanced federal programs. The only way to gain access to better repayment programs for folks with FFEL loans is to create an entirely new Direct Loan through consolidation with the government.
Stay with me here. You gain access to the new programs because your promissory note is new. That new agreement lists all the new programs you now qualify for.
In the same way with current borrowers on the Direct Loan program, you have a legal agreement you signed. Congress isn't planning on taking away your loan repayment programs anymore than they're planning on extending PAYE or PSLF to folks who borrowed before 2010. Why? Because they want to avoid making retroactive changes. That is the biggest sigh of relief.
Read more: What to do if You're Worried About Trump Repealing PSLF?
Expensive Grad Schools Could be Totally Screwed if the PROSPER Act Passes
Also baked into the bill is a $150,000 cap on grad school borrowing. For programs like dentistry, medicine, veterinary medicine, and other health professional graduate programs, the cap is slightly higher at $235,500. Many of you would not be able to pay for school at current tuition prices under this cap. I expect students currently enrolled in a grad school program to be allowed to borrow as much as they need for the rest of their degree programs. The big change would happen for students starting their first day of class after June 30, 2019.
Something would have to give. Private professional schools would start accepting students from wealthier backgrounds, cut tuition, partner with private lenders to bridge the financing gap, or greatly reduce enrollment.
If I was an administrator at Georgetown Law School, NYU Dental School, St. George's Med School, UPenn College of Veterinary Medicine and the like, I'd be trembling in fear right now. This Act could slash grad school funding by 50% or more at schools like these. I think we'll see lobbyists for these kind of institutions gear up for war in the coming weeks.
I wouldn't be surprised if we even saw entire colleges shutting down as a direct result of the Federal ONE loan program.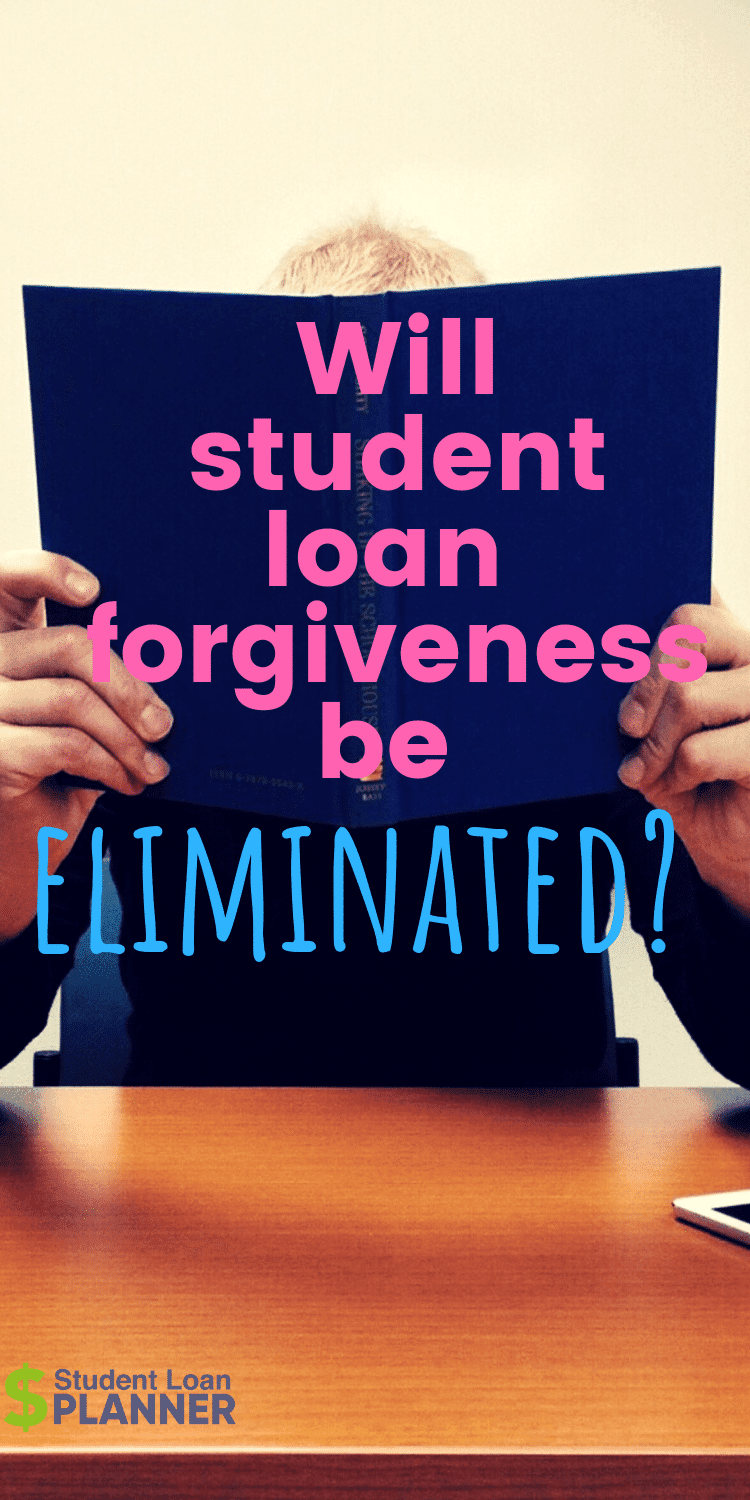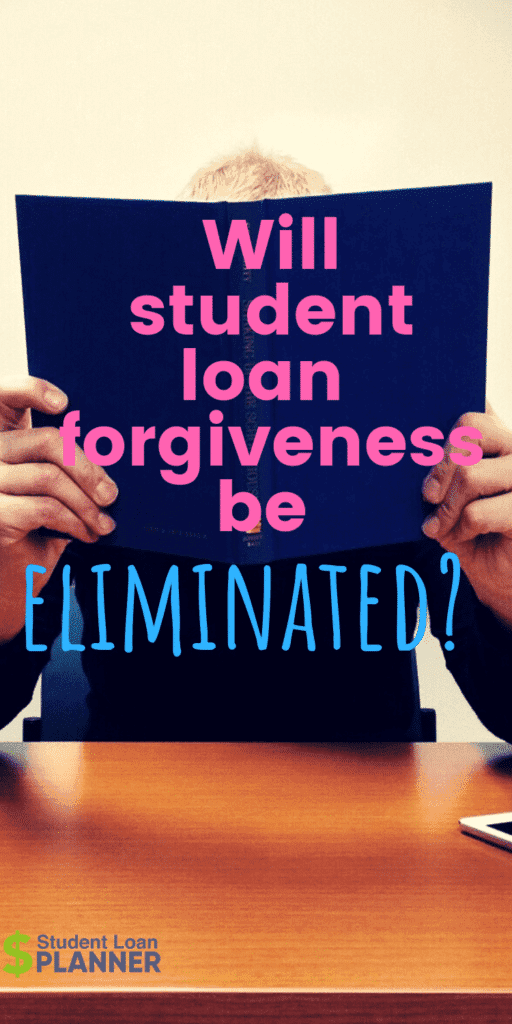 I'm Still Trying to Figure Out What the Impact Would Be on Student Loan Refinancing and Origination
For lenders out there that replace costly federal student loans with cheaper private ones, I'm not yet sure what the impact of this bill would be. The government currently charges a margin of 4.6% above the 10 year treasury rate for grad school loans. The Federal ONE program would change that to 3.6% but with a much lower cap on what you could borrow.
Stretching your loans out forever to minimize the cost of repayment in today's dollars could look a lot more appealing than moving your loans to a private lender for 0.5% to 1% savings. That said, I believe private lenders would move heavily into the origination market.
Assume a dental student needed to borrow $300,000 to get her DDS degree. The Federal ONE program would only lend her $150,000. Hence, a private lender would have to give her the remaining $150,000.
The lack of PSLF and other programs like PAYE and REPAYE would drive a huge number of physicians, dentists, attorneys, physician's assistants, and others to refinance since they'd lack a useful government alternative.
My instincts tell me that the Republicans want the private sector to be more involved in this space, not less involved. I think this bill could be a boon to private lenders. Borrowers will not want to keep their loans around forever until they're paid off.
What's Next for the House GOP PROSPER ACT and the Federal ONE Loan Program?
We have a long way to go, as the Senate has said they will drop their version in March. I seriously doubt Congress will meet their goal of having this all in place by summer 2018. Expect to see explosive battles over this. After all, the PROSPER Act could threaten the very existence of a lot of the higher cost educational programs around the country.
For my clients, I would say don't worry. For those thinking about starting a graduate program after June 2019, make dang sure you can afford to pay for it. If you have over $100,000 in student loans and want clarity, contact me and tell me about your situation. We've helped hundreds of borrowers make a long term plan.
Please share your thoughts about this proposed legislation in the comments. I'd love to hear your concerns and questions. Here's a link to the full text of the bill if you'd like to read it.