Refinance your student loans if you want a lower interest rate, a lower monthly payment, or both. You can also get the best student loan refinance bonus through Student Loan Planner.
We'll show you whether or not you should refinance your federal and private student debt, how to compare different student loan refinance lenders, and where to get the best student loan refinance deal.
See important lender disclosures and bonus terms below
The 6 lenders in the table above offer the lowest interest rates more than 90% of the time.
Check all 9 refinancing companies on the page below if you want to be sure you've found the best student loan refinancing offer along with the biggest student loan refinance bonus anywhere on the internet.
Here's how we determine what student loan refinance companies to feature and where:
How many readers successfully refinanced with a lender in the past few months? The higher percent of loans that a lender can close out of the applications they receive, the more important it is to apply with them.
What are we hearing from applicants? Our readers' feedback on a lender's website, the application process, and rates needs to be excellent to receive prominent placement.
How much does a lender pay us? Unlike most other websites, we accept lower commissions to offer better bonuses for those refinancing student loans through our site.
Should I Refinance Student Loans?
If you owe private student loans, you should apply right now to see if you can find a better rate. There's no reason not to.
Borrowers who refinanced even a few months ago are already finding better deals with this low rate environment.
Remember, you can refinance your private student loans as many times as you want as long as you find a lower interest rate.
Most borrowers interested in refinancing federal student loans should wait to apply until September 2021. That's because President Biden issued an executive order on January 20 that suspends federal student loan interest until the end of that month.
Refinancing offers are generally good for 30 days, so applying to refinance federal student loans around Labor Day this year would give you a free look to see if the interest freeze will be extended or not. Then you could accept the offer near the end of September provided that interest does begin again on September 30.
Who Should Refinance Federal Student Loans Before the Payment and Interest Freeze Ends?
If you have federal student loans, you should only consider refinancing before September 30, 2021 if you:
Want to lock in a low rate long term
Expect interest rates will rise by at least 0.5% between now and September
Believe you can earn more investing than by paying off your student loans early.
If you fit all three criteria, and you can find a rate lower than 4% fixed interest rate for 20 years, you could at least consider refinancing your federal student loans now instead of waiting.
Could President Biden Make Student Loan Refinancing Less Attractive?
Could President Biden enact policies that make student loan refinancing less attractive where you might regret it? He could, but significant changes are unlikely due to Democrats having a narrow majority in Congress.
We expect that President Biden or a future President will eventually eliminate taxes on forgiven student loans. The American Rescue Plan, passed in March 2021, eliminates taxes on forgiven student loan debt, but only through December 31, 2025. We expect that tax treatment will eventually be made permanent.
That makes student loan refinancing less attractive, but not as much as you might think.
High income professionals in the private sector who will eventually have a debt to income ratio below 1.25 to 1 should expect to pay their debt back in full. Refinancing in that case would be a no brainer.
For a borrower with a debt to income ratio between 1.25 and 2, you could make an argument either way. Most borrowers would prefer to not be in debt for 20 to 25 years.
Borrowers with a debt to income ratio above 2 to 1 will likely be better off not refinancing under the Biden administration.
How to Get the Best Refinancing Deal
Here's why you will get the best refinancing deal when comparing lenders on Student Loan Planner.
We encourage you to shop around since it's tough to predict who will offer you the lowest rate
Our partner lenders account for the vast majority of the student loan refinancing market
We take lower advertising fees to offer you bonuses that you can't get elsewhere
If you find a better student loan refinancing deal somewhere else, please let us know because that should be pretty close to impossible.
Get the Best Student Loan Refinance Bonus Along with a Lower Interest Rate
If you've already started an application with any of the companies above, you can still get the bonus if you apply with a new email you haven't used before.
The paid referral relationship we have with our partners does not affect the rate you're offered, which means that you get a better offer than if you applied directly.
Many websites deliberately try to obscure the fact that they offer no student loan refinance bonus or incentive to their readers at all. We'd prefer to take a lower commission so you get a bonus.
Notice that for some of these companies, you need to refinance a minimum amount with that lender to get that bonus.
Please note that if you're refinancing a loan amount that's large enough to receive the maximum student loan refinance bonus above ($1,000 or more), we would suggest reaching out to us with the contact button on this page at the bottom right to verify that your loan shows up as being credited to Student Loan Planner prior to signing the refinancing documents.
If you're not sure which company to start with, take our quiz below to get a personalized recommendation.
When to Refinance Federal Loans and Private Student Loans
After advising over a billion dollars in student debt, here's what I tell borrowers when they ask if they should refinance.
Refinance federal student loans if you:

Work in the private sector,
Have a solid emergency fund
Expect to owe federal debt less than 1.25 times your income
Are ready to give up forbearance/deferment, forgiveness, income-driven repayment plans, and potential eligibility for the PSLF program

Refinance private student loans if you:

Can find a lower interest rate
Want a different monthly loan payment
Haven't checked what lenders currently offer in at least six months (you'll probably find something better)
Recently had a large increase in your credit score (you could be viewed more favorably by lenders)
Remember you can refinance private loans two, three, four or more times. The only thing that matters is if you find a better rate.
Choosing the Best Student Loan Refinance Company for You
Our research shows only 10% of borrowers will check more than three lenders.
That's why we created the table at the top of the page so you can focus your search.
If you want to be assured of getting the best deal though, check all 9 of the best student loan refinance companies we list below.
Some companies, like Earnest, CommonBond, ELFI and Laurel Road offer rates directly.
Others, like Credible and LendKey, connect you to a network of lenders on their platforms that you probably wouldn't check on your own.
What Are the Lowest Student Loan Refinancing Rates for the Best Qualified Borrowers?
Your interest rate on a refinanced student loan depends on your credit profile, income, debt to income ratio, and many other factors.
The table below shows the absolute lowest fixed interest rates readers have reported to us in February 2021 that are available nationwide. Variable rates are available, but most of our readers choose fixed-rate loans. You should not necessarily expect to get a rate as low as what's listed below. The table merely shows the current state of the refinancing market for the best-qualified borrowers so you can gauge if you should apply or not.
Articles to Make Your Student Loan Refinance Decision Easy
All 9 Student Loan Refinancing Companies Compared
Comparing the 9 private lenders below will make getting a lower rate easier. We highlight the top reasons you would consider using each lender, the cash bonus terms available (some are specific to the amount refinanced), lender-specific reviews if you want to learn more, as well as a star rating reflecting feedback we receive from our readers.
Best Student Loan Refinance Company by Profession in 2021
In February 2021, we surveyed over 3,200 of our readers, who tend to have higher incomes and higher debt than the typical student loan borrower.
We list the first place lender below for each profession in our 2021 survey, along with the market share of the profession that the lender won.
We list each profession below from most dominated by one refinancing company to least dominated by one company.
Dentists: Laurel Road (42%)
Physical therapists: Earnest (39%)
Lawyers: Earnest (33%)
Physicians: Laurel Road (30%)
Pharmacists: Earnest (32%)
Chiropractors: SoFi (29%)
Physician assistants: Earnest (29%)
Veterinarians: Earnest (23%)
Optometrists: Laurel Road (22%)
College Faculty and Staff: SoFi (21%)
Corporate employees: SoFi (15%)
Nurses: Laurel Road (15%)
Three Companies Tend to Dominate the Student Loan Refinancing Market
We found that one of Earnest, SoFi, or Laurel Road captured the plurality of the student loan refinancing volume for each job category we looked at. If you only search three companies, those would be excellent places to start.
Why You Should Still Compare Rates at Several Companies
Even so, notice that no one company captured more than half of a profession's student loan refinancing volume. For more jobs, the most popular company captured less than one third of the market.
That means it still pays to check at least three to five lenders to see how low of an interest rate they could offer. You can also compare repayment options, possible interest rate reductions, and other loan terms.
Student Loan Refinancing Guides for Professionals
Dentists have very different student loan refinancing considerations than lawyers do. Check out our some of our most popular profession specific student loan refinance guides below.
Use a Refinance Calculator, See Potential Savings
To refinance student loans, you need to choose a repayment term (usually 5, 7, 10, 15, or 20 years).
It's common to start with a 10 or a 15 year term, make a bunch of extra payments above what you owe, then refinance again in a couple years to a 5 or 7 year.
Check out these student loan refinancing calculators to see how much money you could save:
Common Refinancing FAQs
Here's a list of some of the most common questions we get from readers who are thinking about refinancing.
Should I be refinancing in a period of economic uncertainty?
If you have private student debt and a stable paycheck, you could likely find a lower interest rate with another lender even now. Some lenders now require proof of current income or an extra year or two of tax returns. However, if you can find a lower rate you should take action and save money on your interest. You'll also receive a cash bonus for refinancing.
How can you get a student loan refinance bonus?
You simply need to apply through the referral bonus links on Student Loan Planner. If you have a large enough loan size, you'll get a cash bonus shortly after your loan funds. In some cases, Student Loan Planner offers additional $500 student loan refinance bonuses on top of what a lender offers.
Will refinancing hurt my credit score?
Your credit score might decline by approximately five points or less when you refinance. This is a temporary impact. If you are ever denied for a mortgage or business loan because of your student loans, it will be because your monthly payment is too high not because of a hit to your credit score from refinancing.
How much lower of an interest rate should I get to justify refinancing?
For federal student loans, aim for at least a 0.5% lower rate than what you have now to justify giving up income-driven repayment plans and forbearance options. For private loans, a rate at least 0.25% below what you have justifies refinancing.
Can I take on my parent's loan in my name?
Yes, you can transfer a Parent PLUS or private cosigned loan to your name alone. Lenders that will do this include Commonbond and Laurel Road in the table above.
Is it possible to refinance both federal and private loans together?
Yes, you can combine federal and / or private student loans into one new loan with a private lender. We would not recommend including federal student loans until the interest freeze has ended.
Can I reverse the student loan refinance I did?
No, you cannot reverse a student loan refinancing decision. You can refinance with a new lender to move your loan to a new repayment term, but you cannot return to the federal student loan system.
Should I choose a variable rate or a fixed rate?
Variable interest rates can save you money through lower interest costs if you can afford to take the risk of your rate increasing. Consider variable rates if you could afford to pay off your student loan rapidly and you get a rate offer at least 1% below the fixed rate offer. Most borrowers opt for the fixed rate.
Can I refinance my student loans more than once?
Yes. You can refinance your loans as many times as you can find a lower interest rate. You should check competing lenders at least once a year to see if you can lower your interest costs further. Many borrowers refinance two, three, four, or even five times.
Who qualifies to refinance student loan debt?
To qualify to refinance, you need to be a US citizen or permanent resident and have qualifying educational debt from an accredited college or university, a credit score of at least 650, and less than 36% of your income going to debt payments.
What protections do you have with refinanced student loans?
Most private lenders allow up to three months of forbearance. Check your promissory note to verify. Forgiveness of private student loan debt due to death or disability could be considered taxable income, so make sure you have good term life and disability coverage.
What happens to refinanced loans if you get a divorce?
The borrower whose name is on the loan is on the hook for all of the debt. Cosigning a student loan for a spouse is a risk in case of divorce. Additional considerations may apply in community property states.
How soon can you reapply to refinance after getting denied?
Most student loan refinancing denials happen due to a low credit score, high debt to income ratio, or an ineligible institution you attended. If you improve your credit score or debt to income ratio, you can reapply as soon as 30 days later so that this positive change shows up in your credit profile.
When should I refinance my student loans?
A good time to refinance is when you've determined student loan forgiveness will not benefit you, your career is stable, and you have an emergency fund.
Should I refinance or consolidate my student loans?
Student loan consolidation means combining multiple federal loans into a single new Direct Consolidation loan through studentloans.gov. You consolidate for an easier path to loan forgiveness. Refinancing means moving your loans to a private lender. It is easy to confuse these two terms. Both consolidation and refinancing can reduce the number of loans you have.
What types of loans are eligible for refinancing?
Generally, any federal or private student loan you took out during school is eligible. Credit card debt, personal loans, residency relocation loans, or other debt you might have incurred during your education is not eligible for student loan refinancing.
Can you refinance a student loan after consolidation?
Yes, you can refinance a consolidated student loan since individual loans are always eligible to be refinanced. You would just apply normally as you would if you had not consolidated your loans.
How often should I refinance my student loans?
As often as you can find a lower interest rate. This is especially true when you receive a student loan refinance bonus each time you refinance with a new lender.
Can you refinance a defaulted student loan?
The default must be fixed before you are eligible to refinance. If you rehabilitate a federal loan, refinancing will be easier as the default comes off your credit report. If the default stays on your record after it is cured, then you will need a cosigner to access lower interest rates through refinancing.
How do I refinance private student loans with bad credit?
You can still refinance with bad credit as long as you have a qualifying cosigner. If you want to refinance in your own name, you should apply to a large number of lenders as some have looser underwriting requirements. You should also make efforts to increase your credit score by paying your loans on time and eliminating credit card balances.
How soon can I refinance my student loans?
You can refinance as soon as you have graduated and can prove your income, usually through a signed offer letter or contract showing your salary. Certain professionals like dentists and physicians may be able to refinance several months ahead of their higher post-training salaries with signed offer letters.
Should I refinance my private student loans?
You should always apply to refinance your existing private student loans at least once a year. There is no good reason to pay extra interest income to a private lender, yet that is exactly what borrowers do when they do not shop for a better rate annually.
How are loan consolidation and refinancing similar?
Each option takes multiple loans and creates one new loan. Both are sold as the cure-all to student loans since both have the ability to lower your monthly payment. You need a strategy, not just a one-liner. There is no substitute for educating yourself beyond the promotional ads you see plastered all over the internet.
When is refinancing a bad idea?
If you are seeking student loan forgiveness, refinancing is a very bad idea. Generally, you need to owe less than two times your income and work in the private sector to even consider leaving the safety of the federal student loan system. If your loans are private though, the only risk of refinancing would be choosing a monthly payment that is too high for you to comfortably pay each month.
Testimonials from Readers Who Refinanced
These readers refinanced through Student Loan Planner and picked up a cash back bonus. We wanted to share some real world examples so you'll feel confident that yes, refinancing and getting paid to do it is a real thing.
Experience Getting a Lower Interest Rate through Student Loan Planner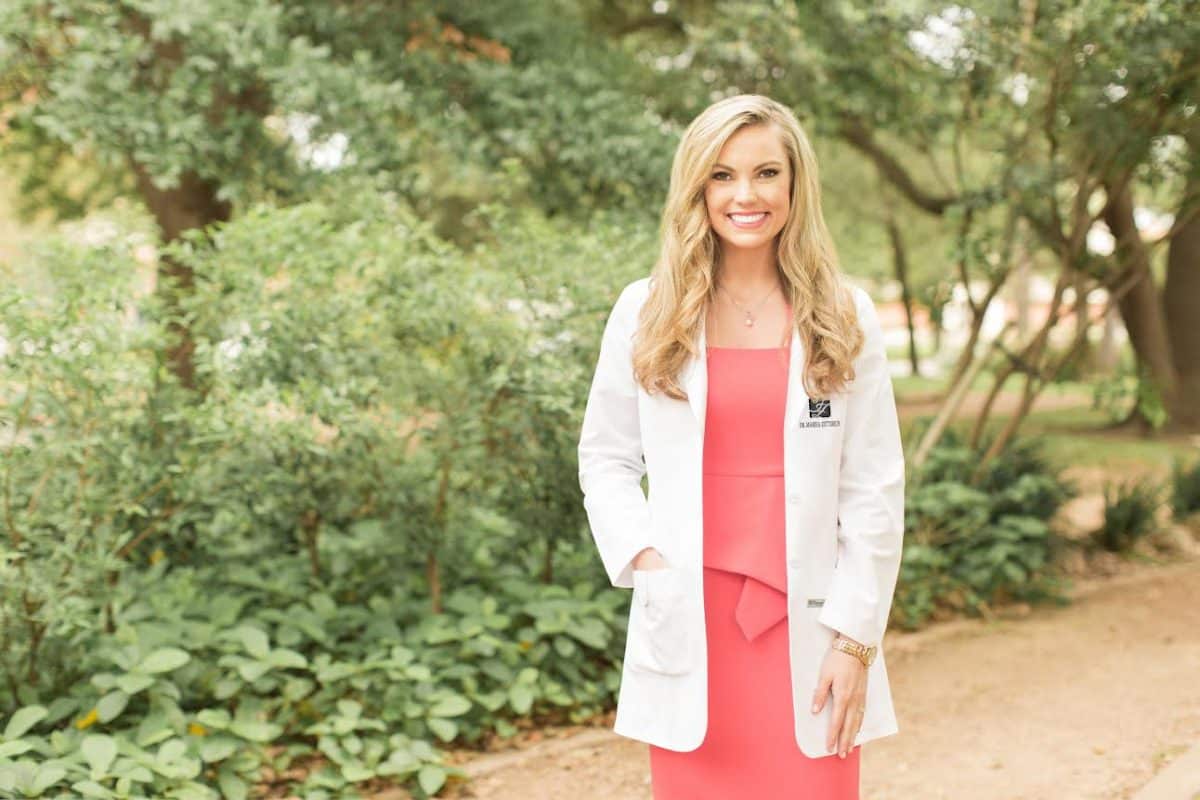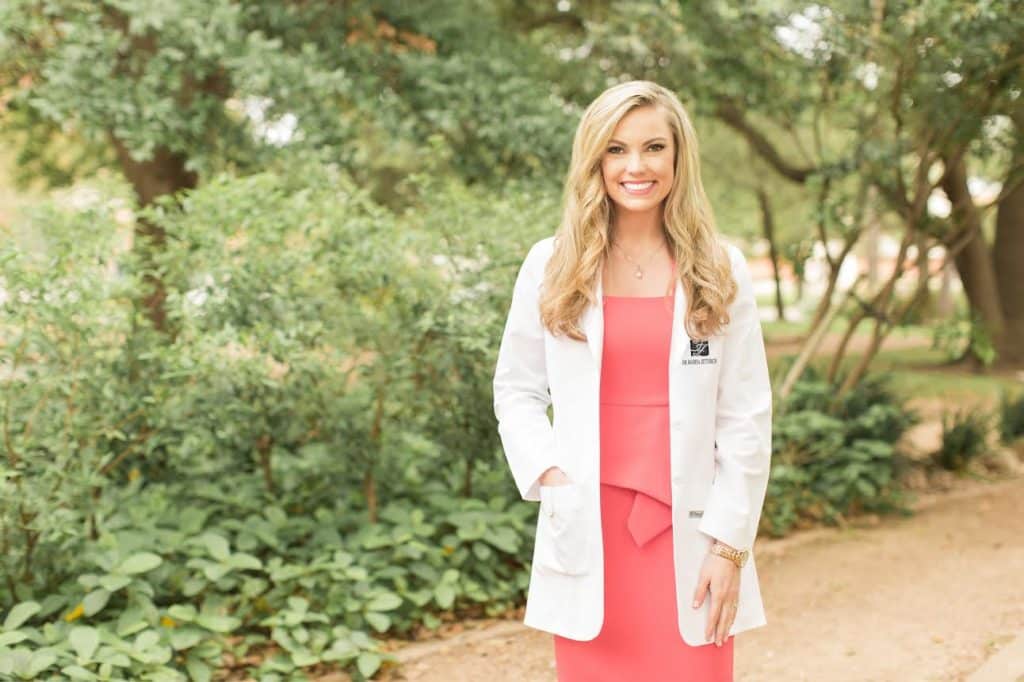 Student Loan Planner gave me the best companies to look into and then after I did my research I chose which company worked best for me!! I am so glad that I did it and the cash back was a nice bonus too!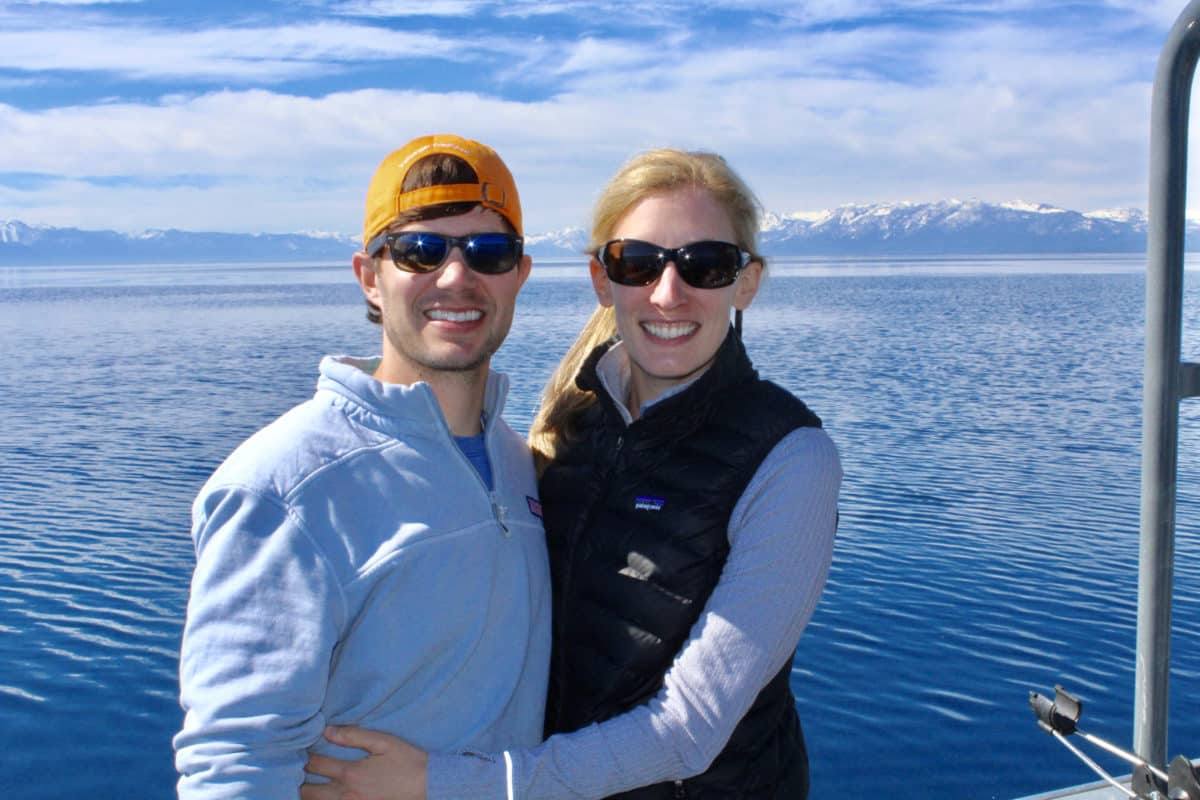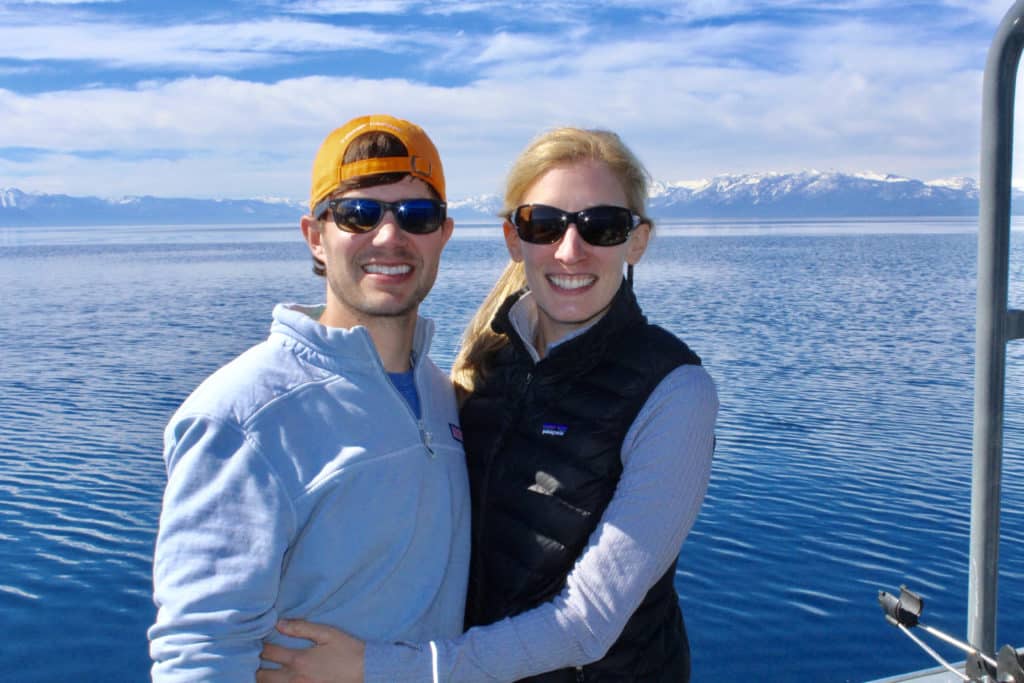 TJ and I were able to refinance with CommonBond. We each received a $500 Commonbond bonus…an extra $1000 for something we were going to do anyways!
Start Applying And Find the Lowest Rate
If you use these links and save money, we'd love to know about it. Click on this link to drop us a note.
Please share these deals with your friends who are thinking about refinancing.
Maybe they'll take you out to dinner with part of the bonus. Better yet, maybe they could put it to their principal and get out of student loan debt even sooner!
Disclosures
1Earnest: If you refinance $100,000 or more through this site, $500 of the $1,000 cash bonus is provided directly by Student Loan Planner. Rate range above includes optional 0.25% Auto Pay discount. Earnest disclosures.
2Laurel Road: If you refinance more than $250,000 and Student Loan Planner receives credit, we will provide a $500 cash bonus directly to you. If you are a member of a professional association, Laurel Road might offer you the choice of an interest rate discount or the $300, $500, or $750 cash bonus mentioned above. Offers from Laurel Road cannot be combined. Rate range above includes optional 0.25% Auto Pay discount. Laurel Road disclosures.
3Elfi: If you refinance over $150,000 through this site, $500 of the cash bonus listed above is provided directly by Student Loan Planner. Elfi disclosures.
4SoFi: If you refinance $100,000 or more through this site, $500 of the $1,000 cash bonus is provided directly by Student Loan Planner. Rate range above includes optional 0.25% Auto Pay discount. SoFi disclosures. Student Loan Planner disclosures.
5Commonbond: if you refinance over $100,000 through this site, $500 of the cash bonus listed above is provided directly by Student Loan Planner. Commonbond disclosures.
6Credible: if you refinance over $100,000 through this site, $500 of the cash bonus listed above is provided directly by Student Loan Planner. Credible disclosures.
Please note that Student Loan Planner cannot issue a bonus to a borrower if the loan that was refinanced was not credited to Student Loan Planner. To make sure that you receive the maximum student loan refinance bonus possible, reach out to us with the contact button in the bottom right prior to signing the loan documents if you wish to verify this.