Since Donald Trump became President-Elect, the 10 year Treasury Bond has sold off from 1.77% to 2.34% as of last night. This is a massive move in interest rates, and it's because the world suddenly started fearing inflation. I'm hearing that there are multi year records for cash outflows coming out of fixed income.
I'm getting emails from random people who want to sell their bond mutual funds because losses are accelerating. If you were planning to refinance your student loans, you need to get going right away or else you could be paying more in interest very soon.

The 10-year Treasury Bond Determines Student Loan Interest Rates
Why does it matter what the 10 year treasury bond yield is at if you want to refinance your student loans? Virtually every lender compares the yield they offer customers to that benchmark rate. A private lender looks at the 10 year bond yield and adds a "spread" to that rate depending on the length of the maturity to make a profit.
A 20 year bond would be spread off a 20 year treasury bond. A 5 year bond would be spread off a 5 year treasury bond, etc. Back in July, the 10 year treasury bond yield was all the way down below 1.4%. If a private lender needed a spread of 2% to make a student loan 10 year bond attractive to investors, that means the student loan would yield 3.4%.
However, now that the 10 year treasury bond moved up to 2.34%, if you add that same 2% spread to make the bond attractive, that puts the yield at 4.34%, almost a full percent higher. That means higher monthly payments, higher monthly interest costs, and lower savings.
There's an Arbitrage Opportunity That Will Exist for the Next Few Weeks
Think about how gas stations respond to a large increase in the price of oil. I've noticed over years of buying gas that stations seem to be slow to adjust their price per gallon accordingly. There's usually a lag of a couple days until the station has to fill up with a new shipment before the price goes up. Therefore, there's an arbitrage opportunity simply by visiting your gas station on a day where the price of oil goes way up as you'll purchase gas below the true market price. Similarly, I believe there's a similar opportunity available in student loan refinancing right now.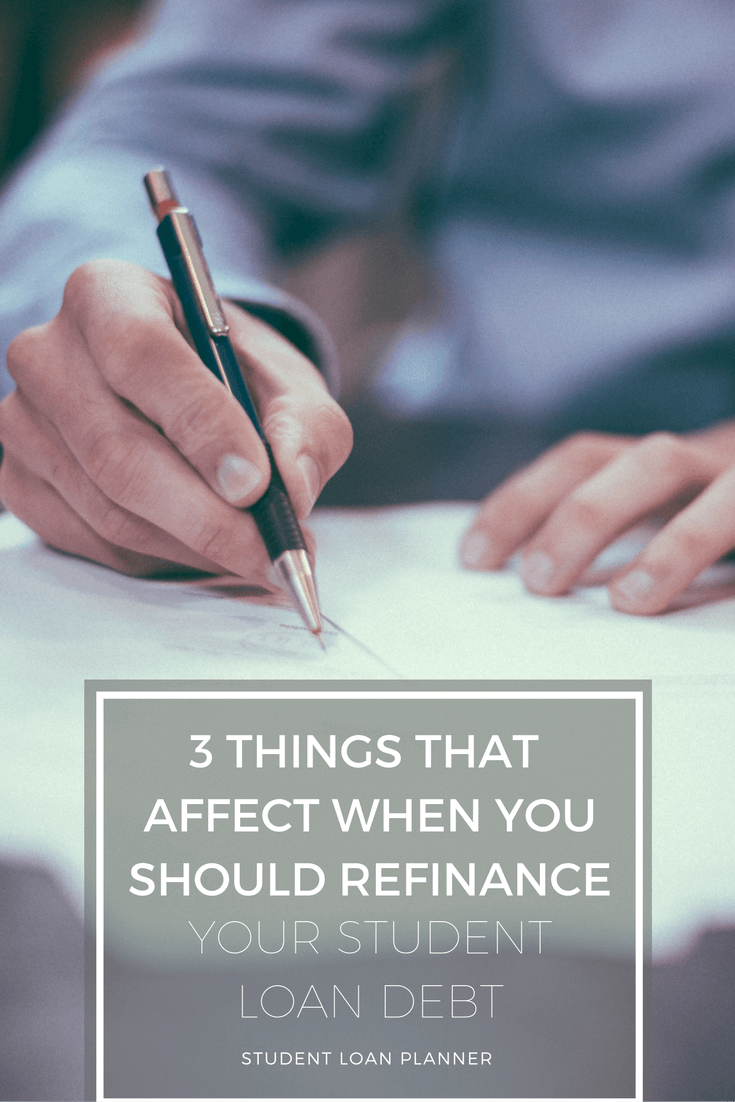 Many types of debt benchmark their rates off of the 10 year treasury bond. However, many lenders do this on a monthly basis. I'm pretty sure I'll get a bunch of emails from the refinancing partners I have at the end of the month saying that because of increasing interest rates they have had to adjust their best student loan refinancing offers. However, I seriously doubt they adjust these offers intra-month.
If You Have Student Loans, Work in the Private Sector, and Have a Debt to Income Ratio Below 1, Get Off the Sidelines
We've quietly sold off almost 50 basis points on the 10 year treasury in 2 weeks. That's a MASSIVE move. If that continues, the best opportunities to refinance your student debt will be diminished.
I have a bunch of people who send me emails that go something like this, "I've been procrastinating doing a private refinancing, I really would like to go through with it but I've just been putting it off."
To that person, hurry up and check your offers. If you don't look at what's available now, you could cost yourself 0.25%-0.5% over the life of your loan just by waiting a single month because of how badly the bond market is seizing right now. It will probably still make sense to refinance if you miss this window, but you're just costing yourself money for no reason.
Not everybody should refinance. When you refinance with a private lender, you lose the ability to make payments on income based programs. You lose loan forgiveness, PSLF, and other payment options too. That said, if you have a debt load lower than your income and that income is at least $50,000 in the private sector, you're going to repay the debt before you obtain any benefits anyway. You might as well not pay the government an unnecessary 6%-8% in interest.
How Do I Refinance?
The best way is to hire someone like me to help. Sure you can check rates yourself, but I charge a very low fee to guide you through the process. I even have private agreements negotiated with lenders and have managers at some of the companies I can contact to appeal a decision, which is not really available to you as an individual applying alone.
I also know the terms and benefits of each of the different private refinancing companies better than you will.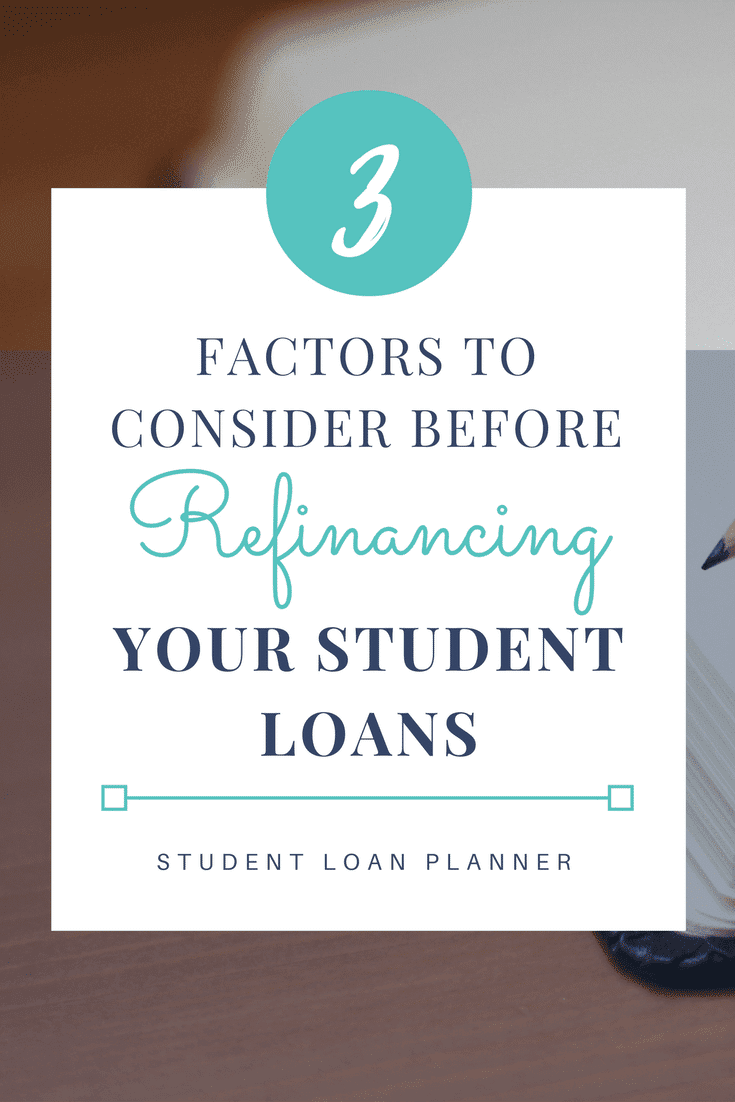 Additionally, I make sure private refinancing is actually better than government options. Some people get themselves into a lot of trouble refinancing their loans without putting much thought into it.
It pays to know the differences among the different private refinancing companies. For example, some allow you to not pay on your loans while unemployed. Others fund a child's education in Africa for each loan refinanced. Still others will offer limited time bonuses to incentivize borrowers.
I'll include my negotiated links below if you want to check your rates. These companies pay me a bonus and pay you a bonus as well because of volume discounts. You won't get this if you apply directly. If you want professional help, I'm happy to do everything I can to save you money.
Get the best bonuses to refinance student loans anywhere on the web!
My business model here at Student Loan Planner, LLC is providing people student loan advice.
So far, the average client saved tens of thousands of dollars. I only charge a one time fee.