This essay is from a winner of the 2019 Student Loan Planner® Scholarship.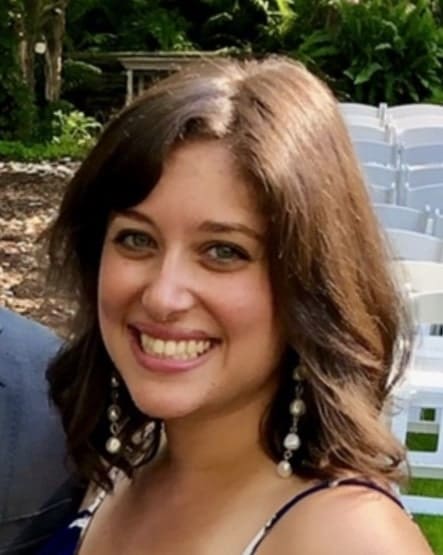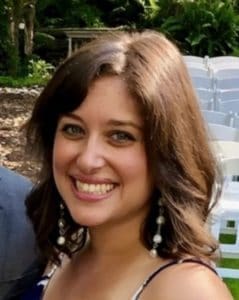 My personal statement for graduate school applications was about social justice, serving those most in need, and paying it forward to help make a difference in someone else's life.
When I was accepted to a private, Ivy League program, I ultimately chose to get my masters degree there over other more affordable options because I naïvely believed that only the "best" school would provide me with the best education and help me to be the best I could be at what I do.
Like boxed mashed potatoes and homemade ice cream floats, this was the comfort food I had been raised on, and I was fortunate enough to have parents that could afford to take out (and repay) private loans to fund my private undergraduate ambitions the way their parents never dreamed of being able to do.
When the time came to take on adulthood and financial responsibilities of my own, my parents, with their own brand of bygone-higher-ed naïveté, lovingly passed down to me the Education as Investment story and assured me everything would work out. I took out mounds of loans for tuition as well as NYC cost of living expenses before I had ever heard of PSLF, and I signed up for half a lifetime of debt without so much as Googling the average salary of a city employee.
Huge Student Loan Debt and Negative Net Worth
I considered myself to be a bright and capable person, but the six-figure numbers staring me in the face were too incomprehensible for me to even balk at.
Seven years later, I am employed by the NYC Department of Education doing the work I'd always wanted to do, but I'm also facing other realities I never imagined. I currently earn around $75,000 annually and have just over $100,000 in both accessible investment and inaccessible retirement savings accounts, but my net worth is still negative.
My partner and I rent our apartment and don't own a car, but we hope to be starting a family soon and I have further dreams of going back to school to become an administrator one day.
It's a game of tug o' war—familiar to many of us millennials—between my own future and that of my future children, between career aspirations and parenthood, between the Old Order and the New, that has come to characterize 21st-century young adulthood.
Life Choices Dictated by Student Loan Debt
Fortunately, I've learned a bit of money management since I started out and, in large part with the help of a Student Loan Planner® consultation, I've found a few palatable actions and tricks that have worked to my advantage.
The biggest money saver has been to have a domestic partnership instead of legal marriage for the time being. In doing this, I am able to have a loan repayment plan calculated on my income alone while we also avoid the hefty tax penalty that comes with "married filing separately."
Another big one is maximizing my pre-tax savings and upping it every time I get a raise so I don't feel the hit in my paycheck quite so much. While the flip side of that means less take-home pay, it also means my tax bill and my loan repayments are being calculated off a lower number.
My partner and I also have a 529 account for our kids' (or someone's) future education. This doesn't have any pre-tax benefits, but it helps to know that whatever amount we're able to save for the next 20-odd years can grow tax free and hopefully mitigate the next generation's student loan debt.
And while I'm keeping my loan payments as low as possible, I'm lucky enough to be on track for forgiveness in the nearing future.
Helping Future Students with Educational Goals
My story is hardly the sob-iest. As a school psychologist in the heart of Brooklyn, I have the joy of working with some of the most special — and most in-need — students and families in New York.
It is not lost on me how much harder these communities are fighting to get ahead, to catch up, and to overcome obstacles than I ever had to. The children I evaluate are struggling to learn in the face of disabilities; the schools I work with are clamoring for more resources; the upperclassmen I talk to are hoping to be the first in their families to go to college.
My parents were probably right. By virtue of little more than just being born to them, things will probably work out for me. That's why it touches a particular nerve with me to see an entire education system failing so many students in such an important way.
Teenagers, on the brink of adulthood, are being taught little more than how to fill out a FAFSA and soon will have to be signing contracts and making decisions that will shape the rest of their future.
My role in their lives is small and typically is limited to much more short-term benchmarks: growing a reading level, making a friend, maybe even getting a high school diploma. Still, I take my responsibility towards their future success seriously.
When crafting these students' educational goals for now and down the road, I do my best to uphold their dreams while also incorporating logical and realistic plans for things like money management, career research, and family responsibility.
I pursued graduate school because I wanted to use the advantages I was given to pay it forward to those that need more. At the time, I realized neither the magnitude of challenges heading my way nor how lucky I would be to have a chance at overcoming them. But my greatest fortune is that I am able to work at a job I love, and maybe plant a few seeds of financial literacy along the way.