This essay is from a 2020 Student Loan Planner® Scholarship winner.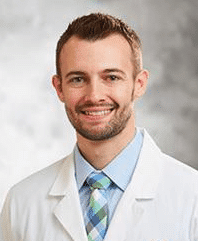 For me, I think the 2020 recession couldn't have happened at a better time.
I am a new grad Physician Assistant with less than one year of work experience. After graduating from PA school, I accumulated over six figures in total student loan debt and was just starting to step into the real world.
I finally was going to have a job that I've worked so hard for but was also slowly coming to the realization that I need to pay my student loans back. No more in school deferment! Once the anxiety of student loan debt officially kicked in, I started to dive deep into YouTube videos, podcasts, and books regarding personal finance and student loan repayment.
As I started to gain knowledge about such topics, the 2020 recession started to unfold. Since then, this is how it has affected my job, my personal finances, as well as my approach to student loans.
The job I accepted out of Physician Assistant school was working in Orthopedic Surgery. I have my own patient schedule in the clinic and I am also a first-assist to an Orthopedic Surgeon in the operating room. In my line of work, we do a lot of elective surgeries but also take trauma calls.
With the COVID-19 pandemic, it has affected my job in multiple ways.
Patients have drastically reduced the want for elective surgeries at this time so patient volume has decreased significantly. This became so severe that there were many rumors about reducing our pay, reducing certain benefits, or eliminating CME reimbursement for the year. After it was all said and done our company did standardize the rate we were reimbursed for on-call pay. This overall did reduce the amount my company was paying their Advanced Practice Providers (this includes PA's and NP's). Even though some of us were not affected significantly, others definitely were.
Regarding my student loans, some were affected from the 2020 recession, and others were not. I do have some private student loans which have not been affected by the recession. I refinanced my private loans as soon as I had a higher income to qualify for a lower interest rate.
Since the recession started I have checked multiple times for new quotes and nothing has yet beat the current interest rate that I have for the same length term.
Now, my federal loans, that's a different story. Most of my student loan debt consists of federal student loans.
Late 2019 I found studentloanplanner.com and started listening to Travis' podcast as well as reading articles on the website. Since then, I have learned so much about Public Service Loan Forgiveness (my employer is a Nonprofit organization) and student loan refinancing. Early 2020, right before the recession started, I consolidated my federal loans so they would all be under an Income-Driven Repayment plan. Then as the recession started and the government passed the CARES Act, all my federal student payments have been paused and interest rates went to a temporary 0%.
Even though it is a nice relief to have payments paused, it has also been driving me crazy trying to anticipate what will happen next to our federal student loans as well as the PSLF program. Thankfully Travis's weekly email keeps me in the loop.
Now, regarding my personal finances, a lot has changed. Since the beginning of 2020 and through this recession I have become very interested in personal finance and how to properly manage my money.
Along with listening to many podcasts and YouTube videos, I have also read a few books. These books include I Will Teach You To Be Rich, Set For Life, The Millionaire Next Door, and The Simple Path to Wealth. All of these are great books that I highly recommend. These resources have encouraged me to take a lot of action steps towards my personal finances. This includes creating a budget, paying off credit cards in full each month, as well as having a pretty high savings rate.
I also have a three-month emergency fund that I store in a high yield savings account, and I also contribute 17% to my 401k. In the future, I would like to start contributing to a Roth IRA as well as an HSA that I have access to through my employer healthcare plan.
The 2020 recession has been a very good example of how unpredictable life can be for some people.
Things could have definitely been worse for me, and I am thankful that I still have my job. I feel that experiencing this at an earlier age has been valuable to me by sparking my interest to learn about my personal finances. Hopefully, I am developing good financial habits that will have me prepared if it happens again in the future.