This essay is from a finalist for the 2020 Student Loan Planner® Scholarship.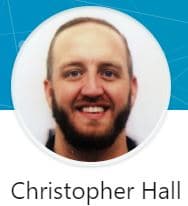 In January of this year I found myself a little bit lost, asking myself the question, how did I get here? Where did all of this debt come from?
It has been over 10 years since I graduated from college with my bachelor's degree in Hotel and Restaurant Management from Northern Arizona University. I have moved all over the country, from cities like Nashville, Seattle, and San Diego in search of my next career move and eager for the adventure and challenge of living in new places.
It has been an extremely rewarding experience, but with my restaurant manager's salary, I found myself in almost 60K worth of debt. It was a little bit of everything from consumer debt, to personal loans, and student loans. Truthfully, I found myself extremely overwhelmed and I realized at that point, at the ripe young age of 32 years old it was time to get in control of my finances.
It was at that moment that I decided that it is not too late to start taking control of the one thing that stressed me out more than anything, my money. I began plugging myself into a bunch books, podcasts, and articles about the best way to get out of debt and that is when I stumbled on the Total Money Makeover by Dave Ramsey.
I must admit, I was a little hesitant at first, the whole "beans and rice" approach for the next couple of years didn't sound very attractive for a "young" guy who just moved to the Bay Area in 2019. I also met a beautiful young woman whom was in a much better financial position then I am. As you can imagine that brought with it some stress and guilt about my poor financial decisions in my past.
Then Covid-19 hit in late March.
My girlfriend lost her job and my position as an Operations Manager for a commercial janitorial company was BOOMING!!! As you can imagine, the janitorial industry as a whole changed completely overnight and it seemed that we were constantly on our heels and adjusting to the ever-changing CDC guidelines, that were coming out almost daily.
While I was challenged with trying to keep up with my workload, my girlfriend who was working in a prominent role at her property lost her job overnight. This really helped put things in perspective for me and I then realized that nothing is guaranteed.
Little did I know, that moment would be the catalyst that really jumpstarted me taking my financial situation more seriously, and it also allowed for me to put my guard down and be completely honest with my girlfriend (whom I hope to marry someday) about my finances, or lack thereof. I remember the feeling when I sat down across the table from her, at a restaurant that I couldn't afford and spilling my guts out and fearing that she would get up and run the other way.
In fact, this is the exact opposite of what happened. When I was able to put my heart on the table, not only did she understand the situation that I am in, she embraced it and became my biggest cheerleader.
I am happy to say that since that conversation, I have been able to pay off almost 10K in debt over the last 4 months and my goal is to be debt-free by February 2022.
I have really big dreams for my future and I hope that one day I will be able to change my own financial situation around enough so that I can begin to share my story with others.