Did you know that women carry more student loan debt than men? I didn't, either.
I knew that student loan debt is an increasingly significant problem. I knew that women still, today, in 2018, earn less than men for doing the same jobs. But even as someone who has taken out student loans herself, I did not know that women and student loan debt is a major issue seeing as women have higher student loan debt than men.
How did I not know this? I am an intelligent, educated person. I read the news. I keep up with current events. I even write regularly on the topic of personal finance. And yet, I was still unaware of the simple fact that women hold the majority of student loan debt in America.
Now that I know the student loan debt burden is higher for women than for men, I want to know why.
Here are some facts about women and student loan debt according to a student debt study:
There are approximately 44 million student loan borrowers in the United States;

Of those borrowers, 56% of them are women; and yet,

Women hold two-thirds of the amount of outstanding student loan debt in America
Let that sink in for a moment. 
Just over half of the people borrowing money to pay for school are women, yet women carry two-thirds of the burden of debt.
Women's Student Debt Crisis in the United States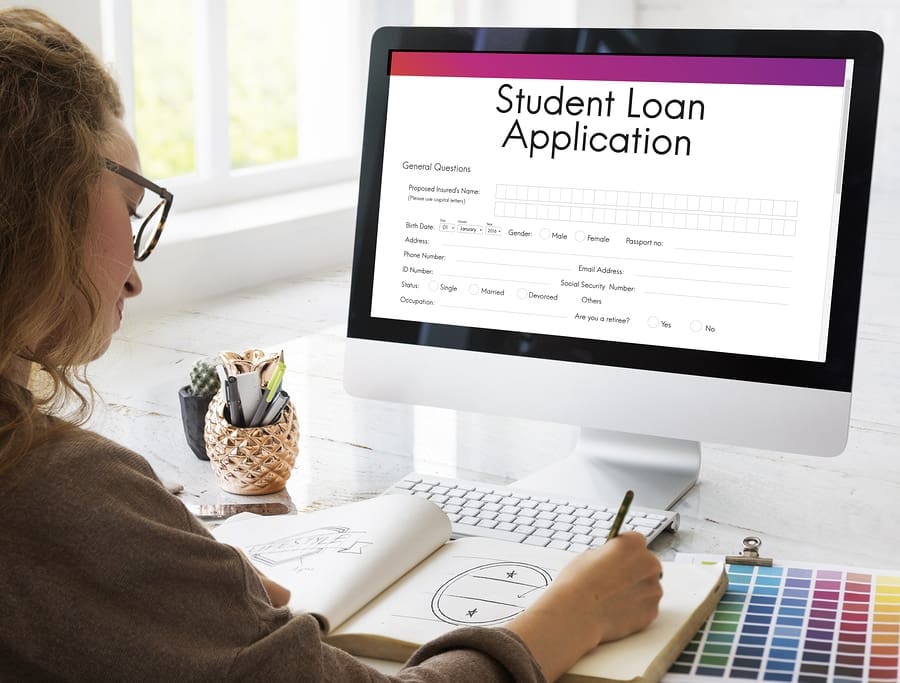 It's no surprise to anyone that many things in the career arena are harder for women than men. Those of us who live it know this inherently. But let's look at some more facts:
More Women Are Attending College
The last several decades have seen an increase in women attending college. In the 1970s, roughly 10% more men than women attended college in the United States. In 2017, more women attended college than men by close to 1%.
Women Tend to Major in Lower-Paying Fields
One study tells us what we already know: that women tend to major in the liberal arts and social sciences more than men, while men major in technology and engineering majors more than women.
Household Income Plays a Part As Well
When the average balance for student loan debt is only $25,000, repaying such a burden with an average household income of $70,000 is a particular challenge. Now take that same household income and factor in repaying a high-cost program, such as medical school, where the average loan is upwards of $166,000 or more.
When you consider that the average salary for a newly minted resident just out of medical school is $53,000, suddenly the problem becomes clearer. "I'm not starving or lacking in anything, but it is frustrating and disappointing for sure," said Margot, a family practice physician.
High-Paying Jobs Don't Always Level the Playing Field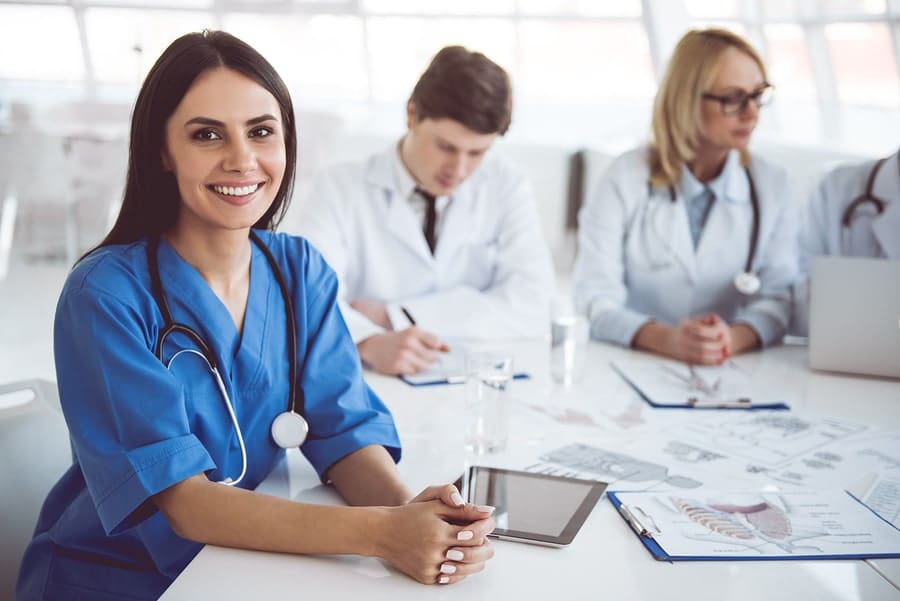 Even when women choose historically male-dominated careers, such as medicine, the gender pay gap persists. Family medicine, in particular, along with pediatrics and internal medicine, are specialties that are dominated by women and also historically pay less than other areas of medicine.
Despite attending a state school, taking on less debt than most, and earning scholarships, Margot still had to take on so much debt to finance medical school that she refers to her student loans as her "second mortgage." She understands that she will likely always be paid 30% less than her male peers, compounded by the fact that she chose a specialty with a large percentage of women, so the ceiling on her earning potential is even lower, despite completing the same residency, and the same training.
I asked her why she went this route, taking on such debt. "What else are you supposed to do if this is your calling?" she said.
Household Incomes Have Stabilized While Costs of Education Have Increased
Since 1976, median household incomes have stayed the same while costs of university education have more than doubled. That gap is filled with student loans. The costs of higher education are more than just tuition, with 34% of all women and 57% of black women repaying student loans reporting being unable to meet essential expenses, such as rent, food, and transportation. 
Mary borrowed money to finance every part of her degree in Criminal Justice, including her living expenses. "I took the maximum every single term. I did that for books, rent, school supplies, food, etc." 
Repaying Those Loans
The prevailing gender gap means that women take longer to repay loans than men. So-called "pink-collared" professions such as education and nursing are arguably important yet persistently underpaid, especially compared with professions traditionally held by men.
Women earn eighty cents on the dollar compared to men. Lower pay also means it takes longer to repay loans, which leads to paying more not just in principle but also in interest as well, escalating the loan burden even further.
If you want to repay your loans faster or save money in the process by using a relief strategy like Public Service Loan Forgiveness, you may benefit from a one-on-one student loan consult with the team here at Student Loan Planner®.
How Did We Get Here?
A large part of the problem is lack of financial education. I was lucky in that I had a parent at home who made a point to teach me about financial matters, in particular when it came to debt.
After my first year of college, I was on a path to transfer to a school that would have required that I take out close to $100k in student loans. My father sat me down and talked to me matter-of-factly about what life would be like once I graduated with that kind of debt hanging like an anchor around my neck.
I watched him live this truth in how he and my mother budgeted for household expenses, and how they allocated money for my sisters and I to go to school. I always knew that college was a possibility for us, and even though I didn't know the details, I understood from watching my parents that paying for college was no small thing.
Not everyone has this experience. Mary explained: "I had absolutely no idea what I was getting into when I took our student loans. I knew that I was poor, that my family was poor, and that the only way I could pay for school was by getting student loans."
I asked if she would make the same choice knowing what she knows now, and she said, "I value my education, and I loved my time at college. But we (Mary is married with two children) really struggle with the debt. If I had had more education on the subject, I would have done things differently. I probably would have started at a tech school and then transferred to get my degree."
For Mary, the biggest problem is the lack of financial education. "I had absolutely no education on real-life issues like debt management, loans, life, etc. I wish there had been a mandatory class with real-life speakers who would have talked about student loans and the financial struggles they cause."
Who Should Teach Financial Literacy?
Should high schools teach basic financial solvency? Absolutely. They teach driver's education and, at least when I was in school, typing. Basic personal finance should be part of the standard preparation for life after school.
Should universities teach about the realities of student loans? Absolutely. I realize that may sound like a conflict of interest since universities benefit from students attending them. Universities do not, however, benefit from students dropping out because the debt burden has become too great. Plus, this seems a great opportunity for schools to do the right thing by their students in the long run.
Should the lender teach about the responsibilities of taking on debt? Absolutely.
My graduate school not only did not provide mandatory student loan counseling, the financial aid staff was difficult to reach and not terribly helpful. They seemed to feel that as the student and the loan borrower, I should have already known how student loans worked.
The Federal Government required me to fill out a short online questionnaire in order to accept my unsubsidized loans, and it included questions along the lines of "you know you'll have to pay this back, right?" The quiz was nothing one might call comprehensive and added nothing to my knowledge bank.
No one in any official capacity provided any education or information about long-term consequences of student loan debt, or budgeting, or how to pay for school.  It was not that hard to get very large checks with my name on them.
No one told me that student loan debt never goes away, even in bankruptcy (I learned that from my mom, who worked as a paralegal for a bankruptcy lawyer). It would have been very easy for me to cash the entire check that Uncle Sam issued to me and worry about the consequences later, had I not been raised knowing that debt should be avoided at all costs.
What's Next?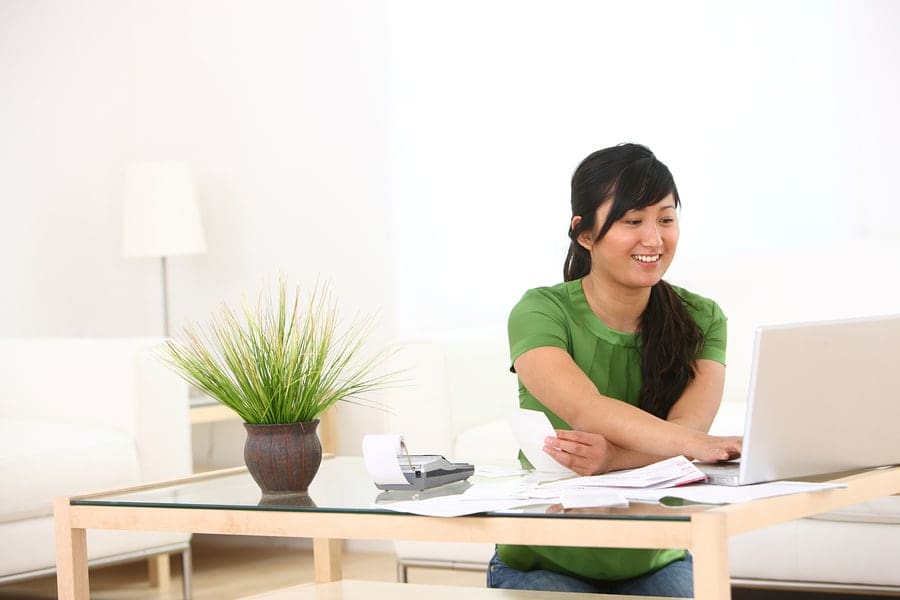 If you are reading this article, you are probably staring down some serious debt of your own. You might even be thinking, well, yeah, a better understanding of what was to come when those loans came due would have been great, but here I am, so now what?
Here are some thoughts as to how we can all move forward toward doing better for the next generation, and the next, and the next:
Educate Yourself
Keep reading about personal finance, in particular as it relates to student loan debt. There are some great finance columns at major newspapers, and terrific books and articles coming out every day. There are a number of bloggers writing about paying down debt in a hurry. I hope you will share your favorite finance writers in the comments, below.
Knowledge is Key
If you haven't already, check in with a professional financial planner. That person's job is to help you achieve both short and long-term financial goals, and can break down the large, looming, mountainous debt into manageable parts that you can conquer over time.
Work With a Consultant
Student Loan Planner®'s consultants are experts in helping people with high levels of student loan debt find smart ways to pay it off. They can work with you to maximize all of the options available for debt forgiveness. They know government lending programs well and can help you come up with a strategy that is right for you.
Be a Force For Positive Change
Encourage the people in your life who are headed toward school, especially graduate school, to do some research on average starting salaries for their chosen field. Encourage them to speak with a certified financial planner. Remind them that there is more than one way to pay for education.
Talk About the Fact That There Are Other Options
TJ went to school for criminal justice and borrowed money to pay for his degree. He then spent the better part of the next ten years working multiple jobs to pay off his and his wife's debt so they could start their family. "If I could do it all over, I wouldn't," he said. "I would pick a trade or join the military, and earn the GI Bill to pay for school. My kids will be coached that way, that's for sure."
Most Importantly, Just Keep Talking
You already know that women and student loan debt is a massive personal finance issue. Now that you know that student loan debt is a very real women's issue, I hope that you will join me in continuing this conversation. If you have a significant amount of student debt and need advising, we encourage you to book a one-on-one consultation to discuss your situation and options. 
Student Loan Planner® specializes in making custom plans for borrowers in six figures of student debt . 
Add your thoughts to the conversation in the comments, below. Why do you think that women are borrowing more money yet earning less? What do you think we can do to even the playing field so that higher education is accessible and affordable for all?
As KN, an attorney and human rights activist, says: "they make it sound like women are just out here gathering debt and being unproductive. Women are working multiple jobs then heading home to work another while getting grossly underpaid for the mere fact that they're women. As a society, we need to do better."