According to the most current data from the American Dental Education Association, the average dental school graduate in 2019 had $292,169 in student loan debt. That's a huge financial hole to dig out of!
One of the best ways to pay off those loans faster could be to open your own private practice. But the American Dental Association (ADA) says that the typical dental practice requires approximately $500,000 of working capital to open its doors. How do you find that kind of financing when you've just graduated from dental school with a ton of debt?
Thankfully, there are special financing options that are available to dentists. In this guide, we'll look at what dental practice loans are, where to find them, and what to consider before moving forward with dental practice financing.
What are dental practice loans?
Dentists have a few things going for them that have traditionally made them attractive to lenders.
First, they have healthy incomes averaging six figures annually, according to Student Loan Planner's data. Second, like other health professions, dental practices are somewhat recession-proof businesses. People may stop going out to eat during an economic downturn, but they'll likely get a toothache taken care of. And, third, dentists have historically had some of the lowest charge-off rates in the medical industry.
For these reasons, several lenders may be willing to offer you financing to help you get your dental practice off the ground. To start your search for the right lender, learn about the different types of dental practice loans.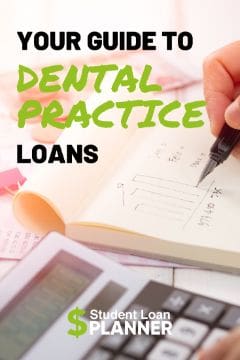 Types of dental practice loans
Dental practice financing can come in the form of installment loans or as a business line of credit. Dental practice loans can be used for a variety of purposes, such as:
Buying out an existing practice
Starting a new practice
Buying into an existing practice
Expanding an existing practice
Purchasing commercial real estate
Finally, several lenders offer dental equipment financing, which can be used to purchase dental chairs, X-ray machines, computers and more. Because these loans are secured by the collateral of the equipment, they can be easier to qualify for.
3 considerations before applying for dental practice financing
Wondering if a dental practice loan would be right for you? Here's what you need to think about first.
1. Do you have good credit?
Dental practice lenders are accustomed to new dentists having high debt-to-income ratios. But to limit their risk, they're still going to want you to have good credit. And if you've taken out previous small business loans, they'll want to see strong business credit as well.
According to MyFICO, a score over 670 is considered "good," whereas a score of 740 or above is "very good." You might be able to check your credit score with your bank or credit card issuer or you can use a free credit score site like Credit Karma or Credit Sesame.
2. Do you have a business plan?
As we've already alluded to, lenders are in the business of mitigating risk. That's why dentists, like any other business owners, will typically need to provide a strong business plan with their loan application.
If you're not sure how to create a new dental practice business plan, the ADA has a great starter guide. Here are a few of the things that it recommends you include in your plan:
Statement of business concept
External environment and industry analysis
Products and services offered (and those you plan to offer in the future)
Growth strategy
Marketing strategy
Operations details
Management philosophy and strategy
Financial analysis
Risk analysis
To learn more about how to develop a business plan for new dental offices, read the full ADA guide.
3. Are you eligible for group discounts?
As you're shopping for dental practice financing, you'll want to pay attention to origination fees or other administrative costs. One way to cut costs is to take advantage of available group discounts.
Are you a member of the ADA or other industry associations? If so, you may be able to find dental lenders that offer exclusive fee discounts to association members.
For example, BMO Harris offers a 0.50% rate discount to ADA members. And Bank of America offer a 50% discount on administrative fees to dentists from 20+ dental associations.
Where to get dental practice loans
There are three main places to look for a dental practice loan. Here's what you need to know about each option.
Banks and credit unions
For most dentists, banks or credit unions should be the first place they look for dental practice financing. Yes, you can apply anywhere for traditional bank loans for small businesses. But you may want to look for lenders that have loans specifically designed for dentists.
For example, with a Bank of America Practice Solution Loan, dentists could qualify for up to $5 million in financing. Bank of America's dental practice loans or lines of credit can be used to acquire or expand a current practice or consolidate debt. Each of its practice loans offers flexible repayment terms of up to 15 years and are currently offering low introductory interest rates (or waived fees) for applications received by June 30, 2021.
And, remember, BofA will slash its dental practice loan administrative fees in half if you're a member of one of its partner dental associations, too. U.S. military veterans can also earn a 25% discount on loan fees. And if you're a Preferred Rewards for Business client, you can earn an interest rate discount of 0.25% to 0.35%.
Other banks offer dental practice loans as well. Live Oak Bank, Wells Fargo, and U.S. Bank are a few examples. You may also want to check with community banks or credit unions in your local area to see if they offer any special dental practice loan programs.
Alternative funding sources
Several alternative funding options are available for small businesses such as nonbank lenders (lenders that don't have full banking licenses), peer-to-peer lending and crowdfunding.
According to a recent study by Pepperdine Graziadio Business School, non-bank funding options for small businesses are on the rise. Nearly 30% of businesses in the sample said they had applied with an online lender, which was an increase of 20% from the previous quarter.
Often, these lending options are online-first businesses that have few, if any, physical branches. And they tend to leverage technology to cut costs or speed up the application process. Here are a few popular alternative lenders that offer small business loans:
While online lenders may be easier to work with than banks, that doesn't necessarily make them the best choice. You'll still want to compare rates and terms across all types of traditional and non-traditional lenders.
Small Business Administration
Not interested in securing a dental practice loan from a bank or alternative lender? In that case, you may want to consider pursuing a loan from the Small Business Administration. The SBA isn't technically a lender. Instead, it guarantees the SBA loans that are provided by lenders in its partner network.
This SBA guarantee reduces the lender's risk. And that could make it easier for you to secure financing for your dental practice. And this type of loan may offer other benefits, like a lower down payment or no collateral requirement. Here's a quick fact list about SBA loans:
Loan amount

: Up to $5 million

Interest rate

: Fixed or variable rates available, generally capped at prime +2.75% (higher rates may apply for loans less than $50,000)

Terms

: Generally up to 25 years for real estate and 10 years for other assets

Loan guarantee

: 50% to 90%
To qualify for an SBA loan, you'll need to have exhausted all other financing options (i.e. you've already tried to get funding from banks and alternative lenders). And you'll need to meet the SBA's small business size standards.
How to choose the right dental practice loan
Ultimately, the best loan for your own practice will depend on your credit standing and how you plan to use the funds. If you have a strong credit history and business plan, a traditional dental practice loan from a bank might be the best choice.
But if your loan application at a traditional bank or credit union has been denied, you have options. You may still be able to secure financing with an alternative lender or through an SBA loan. Just make sure to pay attention to the loan terms and fees and shop around for the best deal.
TAKE THE PRACTICE OWNERSHIP QUIZ!
Take our 15 question quiz to see in 2 minutes if you're ready to own or grow a practice (we'll give you a $500 Amazon gift card if you fund a loan with one of our referral partners too).
Take Our Quiz
Best Dental School Refinancing Deals

$1,000 BONUS1

For 100k or more. $200 for 50k to $99,999¹

$1,050 BONUS2For 100k+. $300 bonus for 50k to 99k.2

$1,250 BONUS3For 250k+, tiered 300 to 500 bonus for 50k to 250k.3
$1,275 BONUS4For 150k+. Tiered 300 to 575 bonus for 50k to 149k.4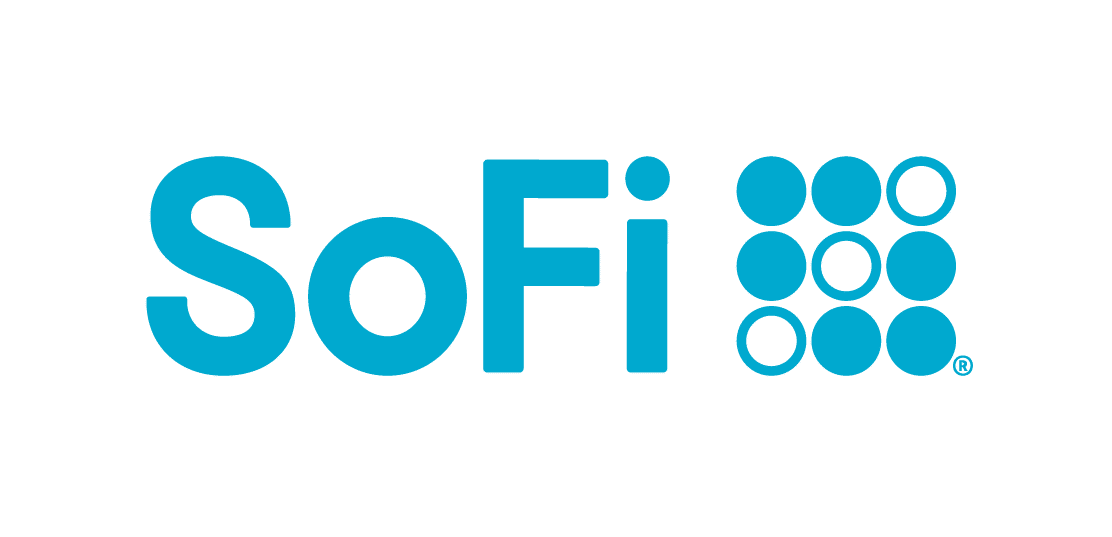 $1,000 BONUS5For $100k or more. $200 for $50k to $99,9995

$1,250 BONUS6For 100k+ or $350 for 5k to 100k.6

$1,250 BONUS7For 150k+. Tiered 100 to 400 bonus for 25k to 149k.7