Refinancing student loans can get you a lower interest rate, a lower monthly payment, or both. Refinancing through Student Loan Planner® can get you the best student loan refinance bonus too of up to $1,000 or more. We have the largest bonuses available with all major lenders anywhere on the internet. Our readers have received millions in bonuses when refinancing student loans, but of course that's not the reason you should do it.
We'll show you whether or not you should refinance your federal and private student debt, how to compare the best student loan refinance companies, and where to get the best student loan refinance deal.
The 6 lenders in the table below offer the lowest interest rates more than 95% of the time. If you want to make sure you've found the best rate, you'll see the full list of 8 refinancing companies farther down the page.
See important lender disclosures and bonus terms below
Here's how we determine what student loan refinance companies to feature and where:
How many readers successfully refinanced with a lender in the past few months? A good conversion rate means a company should receive more prominent placement on our site.
What are we hearing from applicants? Reader feedback on a lender's website, the application process, and rates needs to be excellent to receive prominent placement.
How much does a lender pay us? All websites that offer student loan refinancing earn advertising commissions when you refinance through their links. We mitigate this conflict of interest by taking a lower payment from our partners so we can offer the best student loan refinance bonuses to you.
Should I Refinance Student Loans in 2023?
You can refinance your private student loans as many times as you want, as long as you find a lower interest rate. Unfortunately, inertia is a powerful force and many borrowers who could lower their rate fail to apply to refinance again after getting their initial loan. So, anyone with private student loans should apply to refinance every one or two years to see if there's a better rate out there.
Many borrowers interested in refinancing federal student loans might wait to apply until mid to late 2023 when we confirm that the pause on federal student loan interest is finally over. This timeline might be sped up by the lawsuit SoFi filed in March 2023 to end the student loan interest and payment pause.
Further complicating this question is that federal student loan borrowers now have the option of a new income driven repayment plan called "New REPAYE." This plan will subsidize all of your interest that you're required payment does not cover. However, it would not be available until later in 2023.
That means fewer borrowers should refinance than in years past because of potentially better benefits for federal student loans. That said, if you earn at least $50,000, work in the private sector, and earn more than what you owe, student loan refinancing is probably the smartest decision once interest resumes and lawsuits over President Biden's student loan cancellation plan have been settled.
What is a Student Loan Refinance Bonus?
You can choose many different paths to refinancing your student loans. If you go through a website you found from a search engine, most will take a cut of your refinance and keep the entire advertising commission for themselves.
In contrast, sites like ours take a reduced advertising commission in exchange for lenders providing a cash bonus when refinancing certain amounts.
You can also get bonuses for referring friends from lenders once you're a customer.
How to Get the Best Student Loan Refinancing Deal
Here's why you will get the best refinancing deal when comparing lenders on Student Loan Planner®.
We encourage you to shop around, since it's tough to predict who will offer you the lowest student loan refinance rates
Our partner lenders account for the vast majority of the student loan refinancing market
We take lower advertising fees to offer you bonuses that you can't get elsewhere
If you find a better student loan refinancing deal somewhere else, please let us know, because that should be pretty close to impossible.
Get the Best Student Loan Refinance Bonus Along with a Lower Interest Rate
If you've already started an application with any of the companies above, you can still get the bonus if you apply with a new email you haven't used before.
The paid referral relationship we have with our partners does not affect the rate you're offered, which means that you get a better offer than if you applied directly.
Some websites that show up at the top of the Google search results try to hide that they offer no student loan refinance bonus to their readers at all. They highlight refer a friend bonuses that you'll still qualify for after going through our site.
Others try to make a bonus look larger than it actually is. They might promise a percentage bonus but only cover a fraction of the refinancing market and not offer good rates. Others might assign an arbitrary value to a free course or service in order to make their bonus numbers appear large.
Companies like this choose to keep the higher profit margin for themselves. We'd prefer to take a lower commission so you get a bonus.
Notice that for some of these companies, you need to refinance a minimum amount with that lender to get that bonus.
If you're refinancing a six figure loan amount that's large enough to receive a $1,000 or higher student loan refinance bonus, reach out to us as soon as you are done applying so we can track your bonus. Use the contact button on this page at the bottom right to verify that your loan shows up as being credited to Student Loan Planner® prior to signing the refinancing documents. You can also email help@studentloanplanner.com.
If you're not sure which company to start with, take our quiz below to get a personalized recommendation.
When to Refinance Federal Loans and Private Student Loans
After advising over $2.4 billion dollars in student debt, here's what I tell borrowers when they ask if they should refinance federal and private student loans.
At this time,
Refinance federal student loans if you:

Work in the private sector,
Have a solid emergency fund
Expect to owe federal debt less than your income
Are ready to give up forbearance/deferment, forgiveness, income-driven repayment plans, and potential eligibility for the PSLF program
Have waited until the student loan pause ends
Are willing to give up the potential promise of student loan cancellation or a new IDR plan

Refinance private student loans if you:

Can find a lower rate than your current loans
Want a lower or higher monthly loan payment
Have not checked current offers in the last six months
Have had an increase in your credit score or income
Remember, you can refinance private loans two, three, four or more times. The only thing that matters is that you find a better rate.
Choosing the Best Student Loan Refinance Company
We've done surveys of thousands of professionals with six figure student debt. Only 10% of these borrowers check more than three lenders. That means higher profits for student loan refinance companies. Since it only takes two to five minutes to get a rate estimate from a company, you should at least check a few different options.
You'll be asked for basic information, and the company will give you a rate estimate if you could potentially qualify. This is called a "soft credit check," which does not impact your credit score.
Once you've identified one or two companies that offer excellent rates, you can submit to a "hard credit check," which has a very small, temporary, one-time impact on your credit score (often 5 to 10 points). This is similar to applying for a credit card, so it's not something to be concerned about unless you're applying for a mortgage in one or two weeks after applying for your student loan refinance.
Some student loan refinance lenders, like Earnest, ELFI, SoFi and Laurel Road offer rates directly. Others, like Credible and LendKey, connect you to a network of lenders on their platforms that you probably wouldn't check on your own.
Note that you can apply to as many companies as you want. If you do so within 30 days, then it's considered "rate shopping" and only counts against your credit score one time.
What Are Current Student Loan Refinancing Interest Rates for the Best Qualified Borrowers?
Your interest rate on a refinanced student loan depends on your credit profile, income, debt-to-income ratio, and many other factors.
The table below shows the lowest fixed interest rates that are available nationwide that readers have reported to us in early 2023. Variable rates are also available, but most of our readers choose fixed-rate loans.
You should not necessarily expect to get a rate as low as what's listed below. The table merely shows the current state of the refinancing market for the best-qualified borrowers so that you can gauge if you should apply or not.
If you refinance at current rates, expect to check back in within a few months to see if you can refinance again — particularly due to the economy being at a low point and having higher than typical interest rates right now.
Articles to Make Your Student Loan Refinance Decision Easy
All 8 Student Loan Refinancing Companies Compared
Compare the eight student loan refinance lenders below to get the lowest interest rate. We highlight the top reasons you would consider using each lender, the cash bonus terms available (some are specific to the amount refinanced), lender-specific reviews if you want to learn more, as well as a star rating reflecting long term feedback we receive from our readers.
Best Student Loan Refinance Company by Profession in 2022
In April 2022, we surveyed over 6,200 of our readers, who tend to have higher incomes and higher debt than the typical student loan borrower. We did a similar survey in February 2021, which received over 3,200 responses.
We list the first place lender below for each profession in our 2022 survey compared to our 2021 survey so you can see how much market share the number one lender in each profession captured over time.
The lower the market share of the number one lender in your profession, the more companies you need to apply with to get the best rate.
Source: Student Loan Planner Aucience Surveys, April 2022 and February 2021
In 2022, Laurel Road maintained aggressive pricing for certain healthcare professions such as dentists, physicians and optometrists, when compared with other lenders.
Outside of those three professions, student loan refinancing market share is significantly more diffuse. If your occupation is not on the list above, you should be prepared to apply widely, since for most professions, no one lender dominates.
Note that one company, Commonbond, appeared in previous surveys, but no longer refinances student loans.
Three Companies Tend to Dominate the Student Loan Refinancing Market
We found that one of Earnest, SoFi, or Laurel Road captured the plurality of the student loan refinancing volume for each job category we looked at. If you only search three companies, those would be excellent places to start.
Why You Should Still Compare Rates at Several Companies
Even so, notice that no one company captured more than half of a profession's student loan refinancing volume. For most jobs, the most popular company captured less than one third of the market.
That means it still pays to check at least three to five lenders to see how low of an interest rate they could offer. You can also compare repayment options, possible interest rate reductions and other loan terms.
For example, companies will sometimes offer temporary interest rate discounts that are far superior to the top three student loan refinance companies. You never know when that will happen, so it pays to shop around.
Student Loan Refinancing Guides for Professionals
Dentists have very different student loan refinancing considerations than lawyers do. Check out some of our most popular profession-specific student loan refinance guides below.
Use a Refinance Calculator, See Potential Savings
To refinance student loans, you need to choose a repayment term (usually 5, 7, 10, 15 or 20 years).
It's common to start with a 10, 15, or 20 year term, make a bunch of extra payments above what you owe, then refinance again in a couple years to a 5 or 7 year. This is the student loan refinancing ladder strategy of paying down debt, which Student Loan Planner® popularized.
The 20 year fixed-rate option has been significantly more popular as of late, given many borrowers seek the longest repayment term possible with expected short-term high inflation.
Regardless of which strategy or loan term you choose, these student loan refinancing calculators can show you how much money you could save:
Common Refinancing FAQs
Here's a list of some of the most common questions we get from readers who are thinking about refinancing.
How can I get the best student loan refinance bonus?
Simply apply through Student Loan Planner® using the links present in this article. If you have a large enough loan size, you'll get a cash bonus shortly after your loan funds. In some cases, Student Loan Planner® offers an additional $500 student loan refinance bonus on top of what a lender offers, to combine for the maximum student loan refinance bonuses you see above. Note that many websites write guides to student loan bonuses, but they either do not offer them or they pay bonuses significantly lower than Student Loan Planner®.
Is it possible to refinance both federal and private loans together?
Yes, you can combine federal and/or private student loans into one new loan with a private lender. We would not recommend including federal student loans until the interest freeze has ended.
Will refinancing hurt my credit score?
Your credit score might decline by approximately five to ten points or less when you refinance. This is a temporary impact. If you are ever denied for a mortgage or business loan because of your student loans, it will be because your monthly payment is too high, not because of a hit to your credit score from refinancing.
How much lower of an interest rate should I get to justify refinancing?
For federal student loans, aim for at least a 0.5% lower rate than what you have now to justify giving up income-driven repayment plans and forbearance options. For private loans, a rate at least 0.25% below what you have justifies refinancing.
Can I take on my parent's loan in my name?
Yes, you can transfer a Parent PLUS or private cosigned loan to your name alone. Laurel Road is one lender that will do this.
Should I choose a variable rate or a fixed rate?
Variable interest rates can save you money through lower interest costs if you can afford to take the risk of your rate increasing. Consider variable rates if you could afford to pay off your student loan rapidly and you get a rate offer at least 1% below the fixed rate offer. Most borrowers opt for the fixed rate.
Can I refinance my student loans more than once?
Yes. You should refinance your loans as many times as you can find a lower interest rate. You should check competing lenders at least once a year to see if you can lower your interest costs further. Many borrowers refinance two, three, four, or even five times.
Who qualifies to refinance student loan debt?
To qualify for a refinance loan, you need to be a U.S. citizen or permanent resident and have qualifying educational debt from an accredited college or university, a credit score of at least 650, and less than 36% of your income going to debt payments.
What protections do you have with refinanced student loans?
Most private lenders allow up to three months of forbearance. Check your promissory note to verify. Forgiveness of private student loan debt due to death or disability could be considered taxable income, so make sure you have good term life and disability coverage.
What happens to refinanced loans if you get a divorce?
The borrower whose name is on the loan is on the hook for all of the debt. Cosigning a student loan for a spouse is a risk in case of divorce. Additional considerations may apply in community property states.
How soon can you reapply to refinance after getting denied?
Most student loan refinancing denials happen due to a low credit score, high debt-to-income ratio, or an ineligible institution you attended. If you improve your credit score or debt-to-income ratio, you can reapply as soon as 30 days later so that this positive change shows up in your credit profile.
When should I refinance my student loans?
A good time to refinance is when you've determined student loan forgiveness will not benefit you, your career is stable, and you have an emergency fund.
What's the difference between consolidation and refinancing? Are they the same, or are they different?
Student loan consolidation means combining multiple federal loans into a single new Direct Consolidation loan through studentloans.gov. Refinancing means moving your loans to a private lender for a lower interest rate or lower payment, or both. While refinancing can technically "consolidate" multiple loans into one, we prefer to reserve the term consolidation for the federal version of consolidation.
What types of loans are eligible for refinancing?
Generally, any federal or private student loan you took out during school is eligible. Credit card debt, personal loans, residency relocation loans, or other debt you might have incurred during your education is not eligible for student loan refinancing.
How often should I refinance my student loans?
As often as you can find a lower interest rate. This is especially true when you receive a student loan refinance bonus each time you refinance with a new lender.
How do I refinance private student loans with bad credit?
You can still refinance with bad credit, as long as you have a qualifying co-signer. If you want to refinance in your own name, you should apply to a large number of lenders as some have looser underwriting requirements. You should also make efforts to increase your credit score by paying your loans on time and eliminating credit card balances.
How soon can I refinance my student loans?
You can refinance as soon as you have graduated and can prove your income, usually through a signed offer letter or contract showing your salary. Certain professionals like dentists and physicians may be able to refinance several months ahead of their higher post-training salaries with signed offer letters.
Should I ever refinance federal student loans after so many extensions of the pause on student loan interest?
President Biden has the authority to continue the pause on student loan interest due to the pandemic national emergency (see HEROES Act of 2003). Once this emergency ends, either by the President's decision or from legal action, the government will begin charging the normal rate of interest again on federal student loans. Take advantage of all the 0% interest you can get, but realize that 6% to 8% rates on federal student loan are still much higher than what the best qualified borrowers can get in the private market.
Is refinancing student loans a bad idea with President Biden's announcement of a New IDR repayment plan?
Revised Pay As You Earn will be amended to give 100% interest subsidies on all unpaid interest that your required monthly payment does not cover. We expect this change to go into effect around July 2023. This new payment plan will make refinancing significantly less attractive for undergraduate borrowers, who will likely receive most of the interest subsidies. For borrowers with loans from graduate school, the payment formula is less generous. Thus, individuals with graduate degrees and six-figure incomes will see little change in whether refinancing is a good idea or not, while undergraduates need to carefully run the math.
How much should I refinance with student loan cancellation held up by the courts?
You should probably not refinance until the federal student loan pause has ended. We expect the cancellation lawsuits to be settled before payments and interest resume. You would only refinance federal student loans during the interest pause if you believed that current interest rates were about to soar and that you would not be able to secure a good deal later.
Testimonials from Readers Who Refinanced
These readers refinanced through Student Loan Planner® and picked up a cash back bonus. We wanted to share some real world examples so you'll feel confident that yes, refinancing and getting paid to do it is a real thing.
Experience Getting a Lower Interest Rate through Student Loan Planner®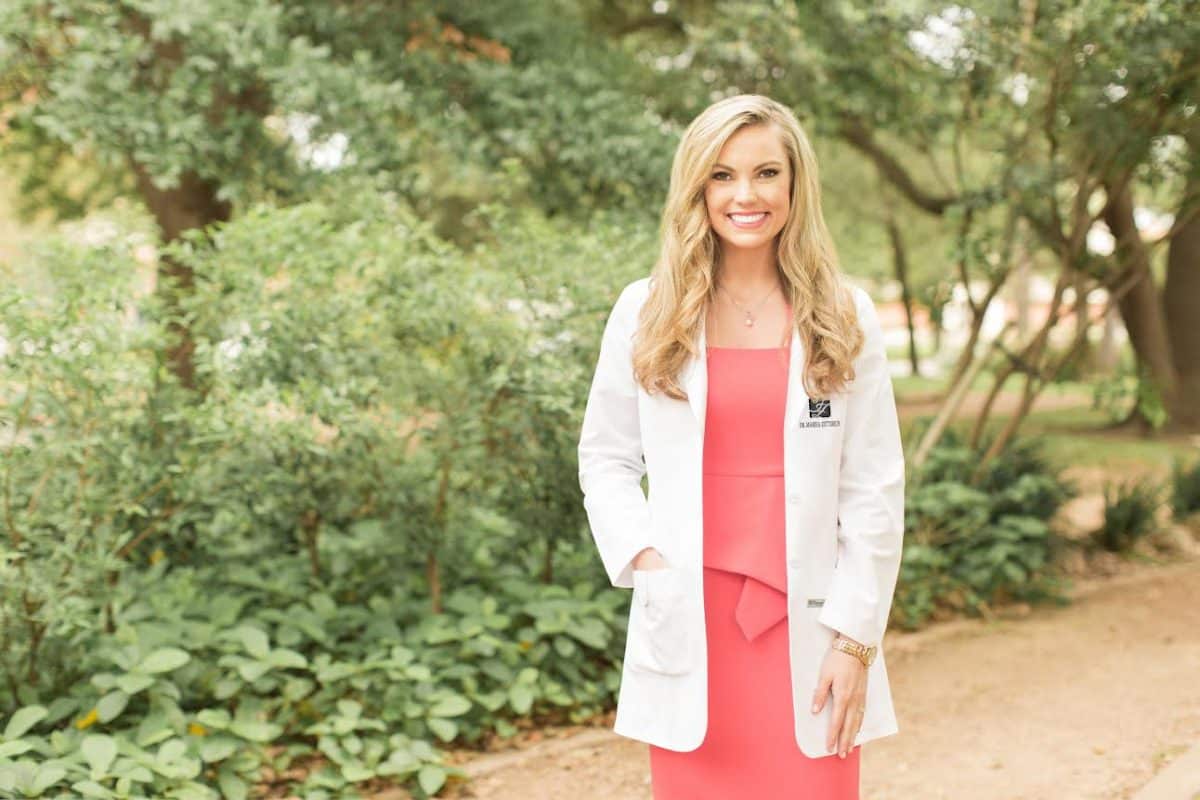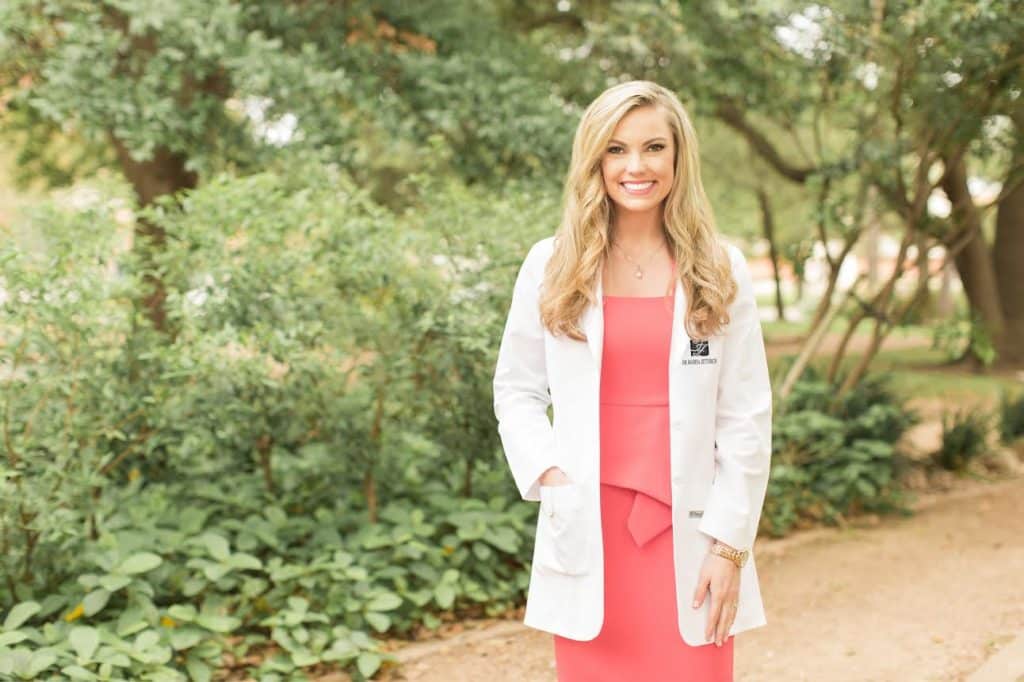 "Student Loan Planner® gave me the best companies to look into and then after I did my research I chose which company worked best for me!! I am so glad that I did it and the cash back was a nice bonus too!"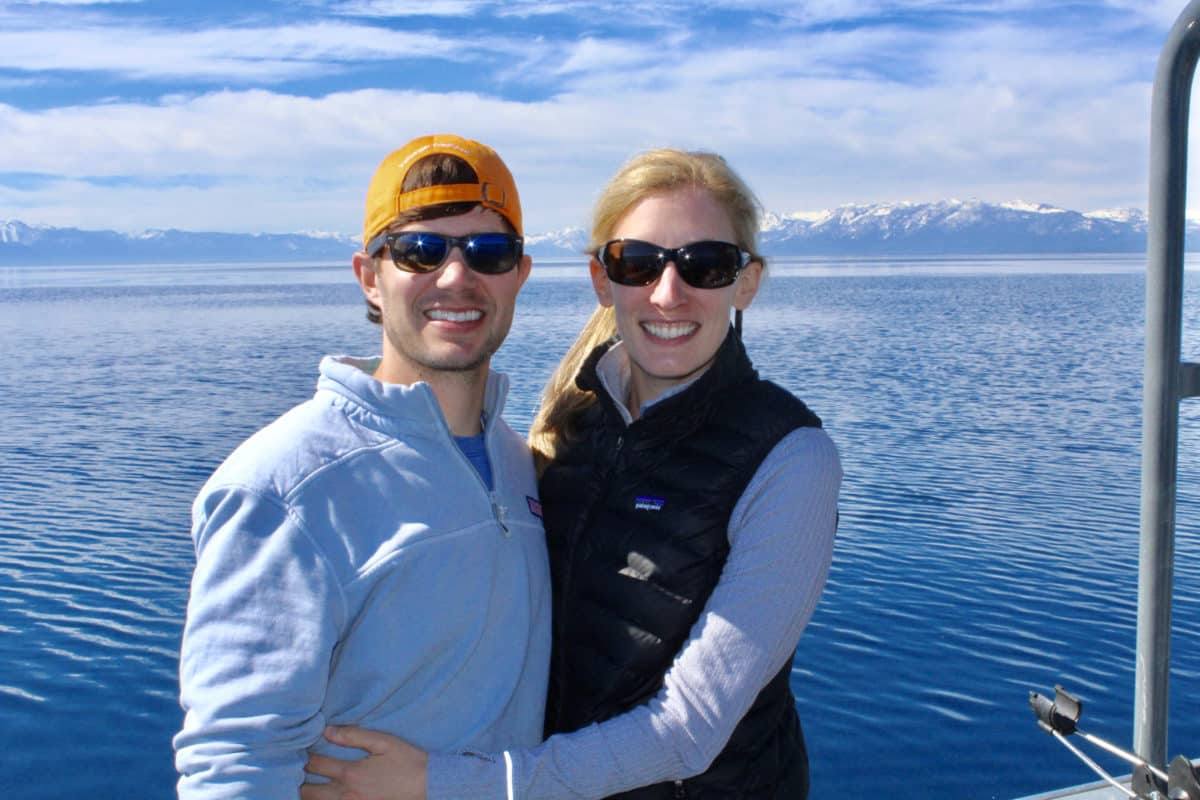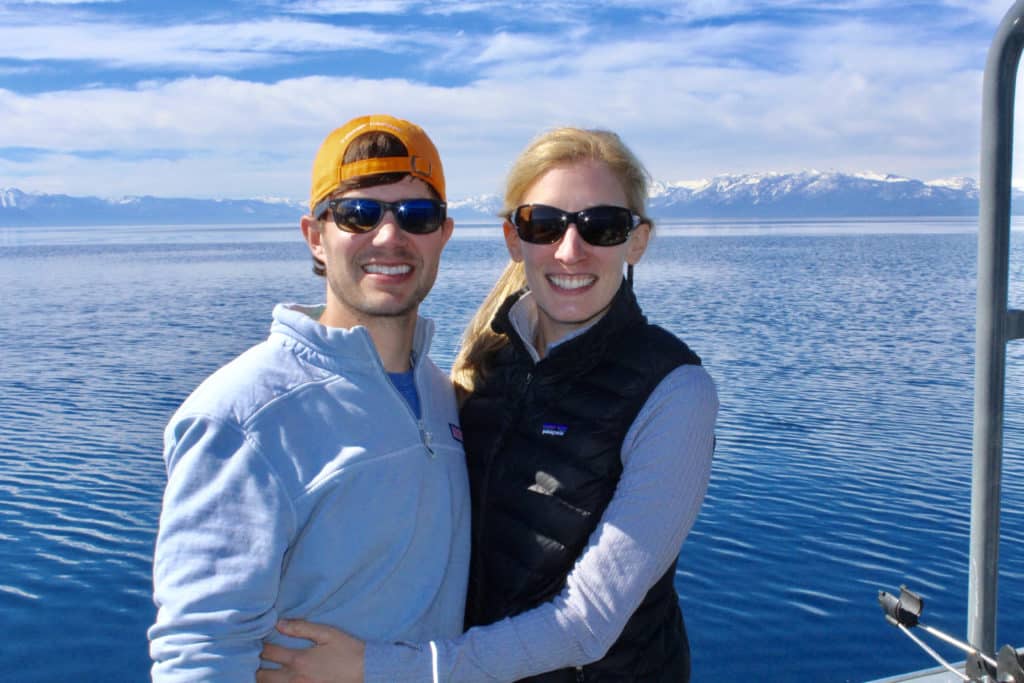 "TJ and I were able to refinance with Student Loan Planner®. We each received a $500 bonus…an extra $1000 for something we were going to do anyways!"
Start Applying And Find the Lowest Rate
If you use these links and save money, we'd love to know about it. Click on this link to drop us a note.
Please share these deals with your friends who are thinking about refinancing. Maybe they'll take you out to dinner with part of the bonus. Better yet, maybe they could put it to their principal and get out of student loan debt even sooner!
Other questions? Contact us: help@studentloanplanner.com
Disclosures
1Laurel Road: If you refinance more than $100,000 and Student Loan Planner® receives credit, we will provide a $500 cash bonus directly to you. If you are a member of a professional association, Laurel Road might offer you the choice of an interest rate discount or the $300, or $550 cash bonus mentioned above. Offers from Laurel Road cannot be combined. Rate range above includes optional 0.25% Auto Pay discount. Rates as of 3/21/23. Rates Subject to Change. Terms and Conditions Apply. All products subject to credit approval. Laurel Road disclosures.
2Splash: If you refinance over $100,000 through this site, $500 of the cash bonus listed above is provided directly by Student Loan Planner®. Lowest rates displayed with an autopay discount of 0.25%. Splash disclosures.
3SoFi: If you refinance $100,000 or more through this site, $500 of the $1,000 cash bonus is provided directly by Student Loan Planner®. Rate range above includes optional 0.25% Auto Pay discount. Guaranteed Rate Match for a limited time. See disclosures. SoFi disclosures. Student Loan Planner® disclosures.
4Earnest: If you refinance $100,000 or more through this site, $500 of the $1,000 cash bonus is provided directly by Student Loan Planner®. Rate range above includes optional 0.25% Auto Pay discount.
THIS IS AN ADVERTISEMENT. YOU ARE NOT REQUIRED TO MAKE ANY PAYMENT OR TAKE ANY OTHER ACTION IN RESPONSE TO THIS OFFER.
5Elfi: If you refinance over $150,000 through this site, $500 of the cash bonus listed above is provided directly by Student Loan Planner®. Elfi disclosures.
6Credible: if you refinance over $100,000 through this site, $500 of the cash bonus listed above is provided directly by Student Loan Planner®. Credible disclosures.
7LendKey: If you refinance $100,000 or more through this site, $500 of the $1,250 cash bonus is provided directly by Student Loan Planner®. Rate range above includes optional 0.25% Auto Pay discount. See LendKey disclosures and Student Loan Planner® disclosures.
Please note that Student Loan Planner® cannot issue a bonus to a borrower if the loan that was refinanced was not credited to Student Loan Planner®. To make sure you receive the maximum student loan refinance bonus possible, complete the Refinance Bonus Request form prior to signing the loan documents if you wish to verify this.