Dental retirement planning can be more complicated than it is for the average American. Dentists not only have higher incomes than the typical American worker but they have higher student debt totals as well.
According to the Bureau of Labor and Statistics (BLS), the median pay for dentists in 2018 was $156,240. That's more than three times the nation's median annual earnings.
But the bad news is that the average class of 2018 dental students graduated with $285,184 of student debt. That's more than nine times the student debt of the average bachelor's degree graduate.
To prepare for retirement, dentists need to take full advantage of those hefty incomes while choosing wise student loan repayment strategies. In this guide to dental professional retirement planning, let's take a look at some of your best options.
Top 4 dental retirement planning strategies
If you want to make the most of your dental career retirement savings, here are four strategies that may help.
1. Start with available 401(k) plans or equivalents
If you work for a dental practice that offers its employees a 401(k) plan, this is usually where you should begin your retirement savings.
A 401(k) doesn't have hard-and-fast income limits, whereas individual retirement accounts (IRAs) do. According to the IRS, with a 401(k) you can contribute up to $19,000 of salary deferrals no matter your income level. Even if you make more than the maximum annual compensation ($280,000), that only affects the portion of your salary deferrals that are eligible for an employer match.
Traditional and Roth IRAs, however, are much more restrictive:
For single filers, you can't contribute to an IRA if you make more than $137,000 per year.
If you're married filing jointly, you won't be able to contribute to an IRA if you have a combined income higher than $203,000.
So for many dentists, 401(k) or similar retirement plans will be their only tax-sheltered retirement account option.
Second, 401(k) plans have high contribution limits. You can contribute up to $19,000 on your own via salary deferrals, and total employer and employee contributions are capped at $56,000. However, the contribution limit for Traditional and Roth IRAs is much lower at $6,000 for workers under 50 years of age.
Finally, the dental practice that you work for may offer an employer match. And if so, that's free money that you don't want to leave on the table.
Dentist retirement plans when you own your own practice
If you're the owner of your dental practice, then you won't have access to an employer-sponsored 401(k) plan. But that's ok. There are are a few self-employed retirement plans that receive similar tax treatment.
Here are three of the most common self-employed dental retirement plans:
SEP (Self Employed Pension) IRA.

 Contribute up to 25% each year of your income, up to a $56,000 max.

SIMPLE (Savings Incentive Match Plan for Employees) IRA

.

 Contribute up to $13,000 per year.

Solo 401(k).

 Contribute as much as 100% of your "employee" income up to $19,000 and 25% of your "employer" income, up to a $56,000 combined max.
As you can see, you may actually be able to save more each year for your retirement as a self-employed dentist.
Each of the plans above has different requirements for matching the contributions of your employees. So the size of your practice will help you decide which self-employed retirement plan is the right one for you.
Dentist retirement plans when you work for the government or a nonprofit
If you work for a nonprofit clinic or a state hospital like the Department of Veterans Affairs, here are two different retirement plans that you may be offered:
403(b) plan.

Only available to employees of public school and tax-exempt organizations. Similar to 401(k) plans in most regards but may offer faster vesting.

457 plan.

 Typically only available to state and government employees. Dentists under 50 can contribute up to $19,000 per year.
Both these plans receive the same tax treatment as a 401(k) plan. Your contributions are made pre-tax and result in an income tax deduction.
2. Move to IRA accounts if you can
If your income doesn't disqualify you from contributing to an IRA, this is usually the next-best place to save for retirement. As long as you meet the income requirements, you can contribute to a 401(k) plan and IRA in the same year.
If you expect that your income will be higher in retirement than it is now, a Roth IRA would probably be your best bet. On the other hand, if you're on an income-driven student loan repayment plan, you may want to opt for a Traditional IRA (more on that later).
3. Consider opening an HSA account
For many people, healthcare will be one of their biggest expenses in retirement. According to Fidelity, a 65-year old couple in 2019 can expect to spend $285,000 on medical expenses throughout retirement.
One of the best ways to save for retirement health expenses is to contribute to a Health Savings Account (HSA). In addition to receiving a tax deduction for HSA contributions, withdrawals are also made tax-free as long as the funds are used for medical expenses.
And once you reach retirement age, HSA funds can be used for any expenses. You will need to pay income tax on any distributions that aren't used to cover healthcare costs, but there is no penalty.
In order to qualify for an HSA, you'll need to have a high-deductible healthcare plan. But if you do, you should definitely be taking advantage of an HSA account and all that it has to offer.
4. Contribute to a low-cost, taxable brokerage account
If you've maxed out all your tax-advantaged accounts and still have more retirement money to save (a good problem to have), you may want to open a taxable brokerage account.
If you do decide to open a taxable account, make sure that you look for low-cost options like Betterment or Vanguard.
Betterment, for instance, only charges a 0.25% annual advisory fee. But you get a lot of value for that low cost, like portfolios that are custom-built to match your risk tolerance and that rebalance automatically.
How dentists should approach retirement planning
There is no such thing as a one-size-fits-all dentist retirement plan. To find the right strategy for you, here are two questions to ask.
How long do you plan to work?
According to the American Dental Association, the average dentist retirement age is rising. in 2001, the typical dentist would retire at about age 65, but today the average dentist retirement age is 69.
If you're just entering the workforce, the thought of working until nearly 70 might scare you. That might not be the life you want. In fact, you may even want to retire early, by age 60 or younger.
Maxing out retirement accounts is usually the best strategy for dentists, but not if you plan to retire early. Early retirees will want to contribute a higher percentage of their annual savings in taxable brokerage accounts like those from Betterment.
Yes, you'll lose out on tax-sheltered growth. But you won't need to worry about having to pay a penalty on your withdrawals.
What is your student loan repayment strategy?
There are two main student loan repayment strategies. Both of them can affect your dental retirement planning.
Student loan forgiveness strategy
The first strategy is to pursue forgiveness through a program like income-driven repayment forgiveness (IDR) or Public Service Loan Forgiveness (PSLF).
With this strategy, your goal is to make your payment as small as possible and maximize forgiveness. And you throw any extra cash flow into retirement savings.
If you plan to pursue IDR forgiveness or PSLF, you'll definitely want to choose a pre-tax retirement account like a 401(k) or one of its equivalents. Your contributions to pre-tax retirement accounts will lower your discretionary income, which will make your monthly student loan payment lower.
Student loan refinancing strategy
If you start out with a high dental salary right out of college, IDR might not be your best choice.
Instead, you may want to refinance your student loans. The goal of this strategy is to pay your loans off as soon as possible and save a ton of money on student loan interest.
If you choose a refinancing strategy, your monthly student loan payments will be higher, so you won't have as much wiggle room to contribute to a retirement account in the short term. But, remember, you'll be rid of your loans altogether in less than 10 years.
After you pay off your student loans, your cash flow situation will dramatically improve. From that point forward, you can really begin to ramp up your retirement savings.
Related: Student Loan Success Story: How One Dentist Is Overcoming $259K of Debt
How does refinancing help your dental retirement strategy?
Imagine that you graduate from dental school with $250,000 of student loans with an average interest rate of 6.5%. By refinancing at 3.5%, your monthly payment would be $367 lower and you'd save $43,986 over the life of your loans.

And if you took the $367 and used it pay extra toward your principal, you'd pay off your student loans in nine years instead of 10. And you'd save a total of $51,287 vs. the Standard 10-Year Repayment Plan.
That's an extra $51,000 that you could put toward your retirement savings. Why give all that money to student loan people? Why not use that money to help you reach your dental retirement goals faster?
If you're looking to refinance your dental school loans, we've worked out cash bonuses with many of the top lenders. By using one of our referral links, you could get $350 to $750 in cash back. See how much you could save by refinancing.
TAKE THE PRACTICE OWNERSHIP QUIZ!
Take our 15 question quiz to see in 2 minutes if you're ready to own or grow a practice (we'll give you a $500 Amazon gift card if you fund a loan with one of our referral partners too).
Take Our Quiz
Best Dental School Refinancing Deals

$1,050 BONUS1For 100k+. $300 bonus for 50k to 99k.1

$1,000 BONUS2 For 100k or more. $200 for 50k to $99,9992

$1,250 BONUS3 For 250k+, tiered 300 to 500 bonus for 50k to 250k.3
$1,275 BONUS4 For 150k+. Tiered 300 to 575 bonus for 50k to 149k.4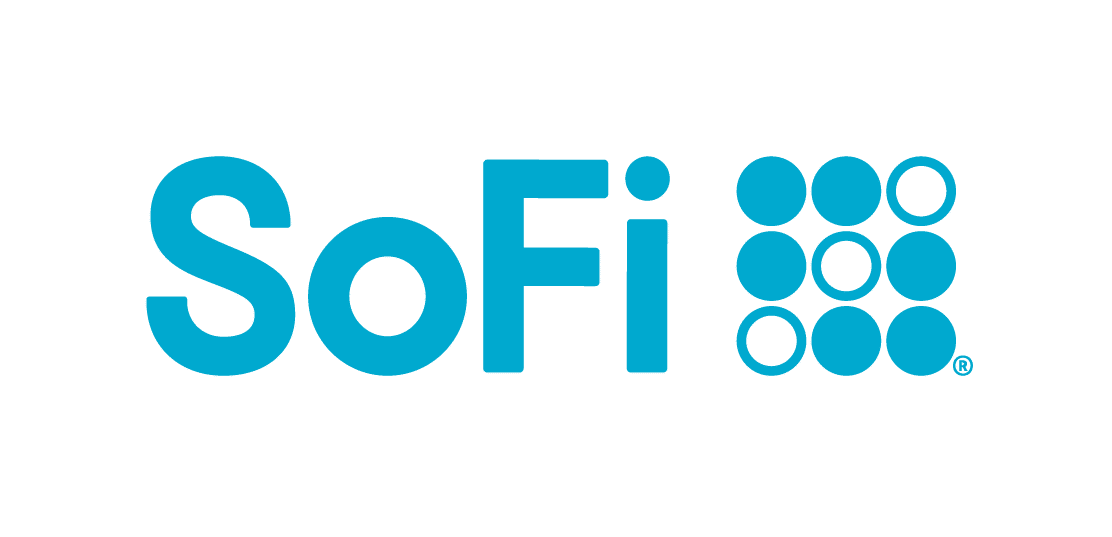 $1,000 BONUS5For $100k or more. $200 for $50k to $99,9995

$1,250 BONUS6 For 100k+ or $350 for 5k to 100k.6

$1,250 BONUS7For 150k+. Tiered 100 to 400 bonus for 25k to 149k.7