According to Student Loan Planner®'s Student Debt Statistics page, 65% of students will graduate with student loans. So, it's clear that all college degrees can be expensive. But the data also clearly shows that graduate school brings a person's educational costs to a whole new level.
According to Saving for College, the average debt for graduate students is $66,000, more than double the average undergrad debt load. But with good planning, you may be able to leave grad school in much better financial shape. In this guide, we'll discuss how to pay for grad school while minimizing student debt.
7 Smart Ways to Pay for Grad School
If you're wondering how to pay for a master's degree or doctorate degree, here are seven strategies to consider.
1. Choose an affordable program.
If you want to know to pay for graduate school, begin by making sure that you're not overpaying for your degree. One of the best ways to do that is by picking a public university in your state.
Public universities are usually more affordable than private schools. And by choosing a public grad school in your state, you may be able to qualify for a resident discount.
Student Loan Planner® can help you find affordable schools, too. We've created lists of some of the cheapest graduate schools for a variety of professions:
Finally, you may want to consider an online grad school. Not only could the tuition be cheaper with these types of schools, but they may be easier to juggle alongside a part-time or full-time job. My brother-in-law, for example, was able to earn his online master's degree in teaching while working full-time as a middle school teacher.
2. Look for 'free' money first.
When it comes to student aid, student loans aren't your only options. The best kind of grad school money is the "free" kind. In other words, look for money that you don't have to pay back.
Want to know how to pay for graduate school without loans? Here are a few ideas.
Scholarships and grants
Before you take out student loans to pay for grad school, apply for any available scholarships or grants. Student Loan Planner® may be able to help you begin your search. Here is a list of 11 grants to help you pay off your student loans faster.
And if you're looking for scholarships or grants that are specific to your profession, we may have guides that can point you in the right direction. Here are a few examples:
Also, make sure to check with your school's financial aid department to see if they have any school-specific scholarships or grants.
And, finally, take advantage of scholarship listing sites like BigFuture (CollegeBoard), Scholarships.com or CareerOneStop.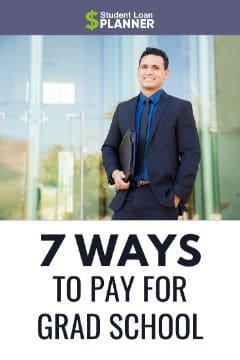 Internships and apprenticeships
Another smart way to pay for grad school is to take a paid internship or apprenticeship while you're in school. Not only could this help you cover the cost of your degree, but it could lead to a future job opportunity as well.
Many times, exclusive internships are only made available to participants in certain degree programs. Talk to your school faculty to see if they know of any opportunities. And, if your school has a job board, be sure to check there as well.
Federal Work-Study Program
The Federal Work-Study Program could help you pay for graduate school by taking part-time on-campus (or off-campus) jobs from your school.
Both undergraduate and graduate students are eligible for Federal Work-Study. If your school participates in the Federal Work-Study program, and if you're accepted to the program, you'll be paid directly (as opposed to the money being applied to your tuition). And any money that you earn from a Federal Work-Study job will not count against your FAFSA calculation.
The max number of hours that you can work will depend on the size of your work-study award. The award amount can vary based on things like your financial need, your school's funding level, and when you applied.
3. Work for companies that pay for grad school.
One of the best ways to pay for grad school is to let your employer pay for it on your behalf! There are several companies that pay for grad school in hopes of attracting top talent.
For example, Deloitte promises that any employees who pursue their graduate degree will have a senior consultant position waiting for them upon their return. And for those who do return, Deloitte will provide full tuition reimbursement after two full years of work.
Procter & Gamble will reimburse up to 80% of tuition for employees who enroll in pre-approved courses, up to a maximum of $40,000. And Intel offers its employees tuition reimbursement of up to $50,000 per program.
4. Take advantage of experts.
You don't have to come up with all the ideas for how to pay for grad school on your own. Don't be afraid to talk to school counselors and financial aid advisors about your situation. They may know of several financial aid opportunities that you'd be a perfect fit for.
You may also want to consider sitting down with a personal finance advisor or a credit counselor. And don't forget that you can set up a pre-debt consultation at any time with one of Student Loan Planner®'s certified consultants.
5. Optimize your course schedule.
Plan a course schedule that makes sense for you financially. For instance, instead of having a few classes scattered throughout the week, try to schedule several on the same day. Vicki Cook from Women Who Money said that this strategy gave her free days in between classes, which allowed her to work a part-time job.
Another strategy would be to choose an accelerated program so that you're in school for a shorter amount of time. Cutting out a year or more of tuition and room-and-board expenses could make a big difference in the amount of student debt you end up with. Plus, you'll enter the workforce (and start making money) sooner.
6. Stick to a smart budget year-round.
Don't wait to start budgeting until after you finish graduate school. On the contrary, there may be no more important time to take budgeting seriously than while you're in school. Paying close attention to your spending can help you limit the amount of debt that you take out in college.
In fact, you may even be able to avoid debt altogether. My brother, who's currently pursuing his Master's of Divinity degree, lives on an incredibly tight budget. He splits apartment rent with a roommate and drives a "clunker" around town. But he plans to pay for his entire degree out of pocket, which to him is well worth the sacrifices.
If you're new to budgeting, consider using a budgeting tool like Mint or You Need a Budget. And be sure to pay close attention to some of the most common budget pain points, like dining out and entertainment.
7. Know your best (and worst) financing options.
So far we've only talked about how to pay for graduate school without loans. But even after using all of the strategies listed above, you may still need to finance part of your graduate degree.
That's ok, but you'll want to be smart about the financing that you choose. Let's start with the worst way to pay for grad school: credit cards.
The danger of using credit cards and retirement savings
The average credit card interest rate (15.10%) is more than double the interest rate charged on Grad PLUS loans (7.08%). Plus, credit cards use compound interest formulas, while federal student loans use simple interest formulas.
When simple interest loans are paid back according to a normal schedule, you only pay interest on the principal balance. With compound interest debt, however, the interest is regularly added to the principal — meaning that you'll later pay interest on your interest.
And there's no such thing as "income-based credit card repayment" or "credit card forbearance and forgiveness." Even if you're offered a 0% APR promotional period on a credit card, the risk is still high. If you aren't able to pay the loan off completely before the promotional period ends, interest charges can accumulate quickly.
College expenses are one of the few things that you can spend retirement money on without having to pay a 10% tax penalty. You'll lose out on all the tax-deferred growth and compound interest that you're retirement money would earn over time, however.
Thankfully, you don't need to use credit cards or retirement savings to pay for grad school. Let's take a look at a few of your better options.
Federal loans
If you do need to take out student loans to help pay for grad school, you'll typically want to start with federal loans. Federal student loans are generally eligible for income-driven repayment, student loan forgiveness programs like Public Service Loan Forgiveness (PSLF), and federal forbearance and deferment benefits.
Graduate students aren't eligible for Direct Subsidized Loans and can only take out $20,500 per year in Direct Subsidized Loans. You can take out Grad PLUS loans up to the cost of attendance, but you'll pay a higher interest rate of 7.08% and a 4.236% loan disbursement fee.
If you're planning to take advantage of PSLF or an income-driven repayment plan, you'll want to stick with Grad PLUS loans despite their less-favorable terms. Otherwise, you may want to consider a private student loan.
Private loans
Private student loans offer fewer borrower protections than federal loans. You'll also need to have good credit to qualify. And if you're unable to qualify for a loan on your own, you may need to find a cosigner.
But the upside to private loans is that you may be able to land a lower interest rate. For example, CommonBond is currently offering variable-rate graduate loans starting at 3.21%. That's less than half than what Grad PLUS Loans charge.
As with any financial decision, you'll want to make sure to do your homework before picking a private lender. And you'll want to get multiple quotes. To help you start your research, check out our list of top lenders offering private graduate student loans.

Lends at most
degree programs
Check rates
in 2 minutes

Large autopay
discounts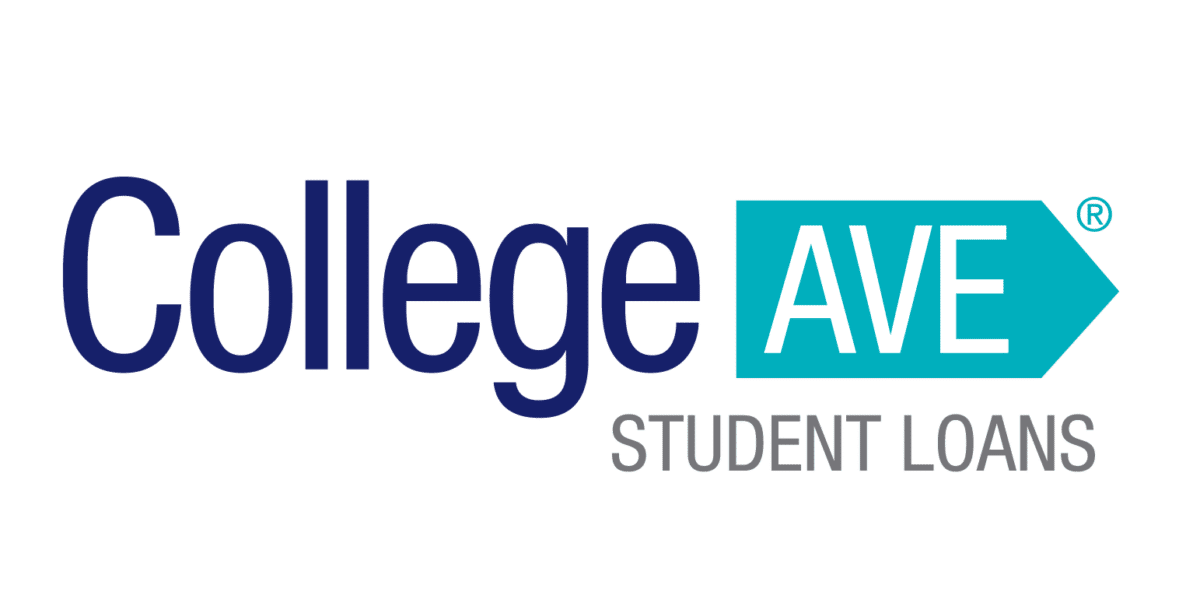 Flexible repayment options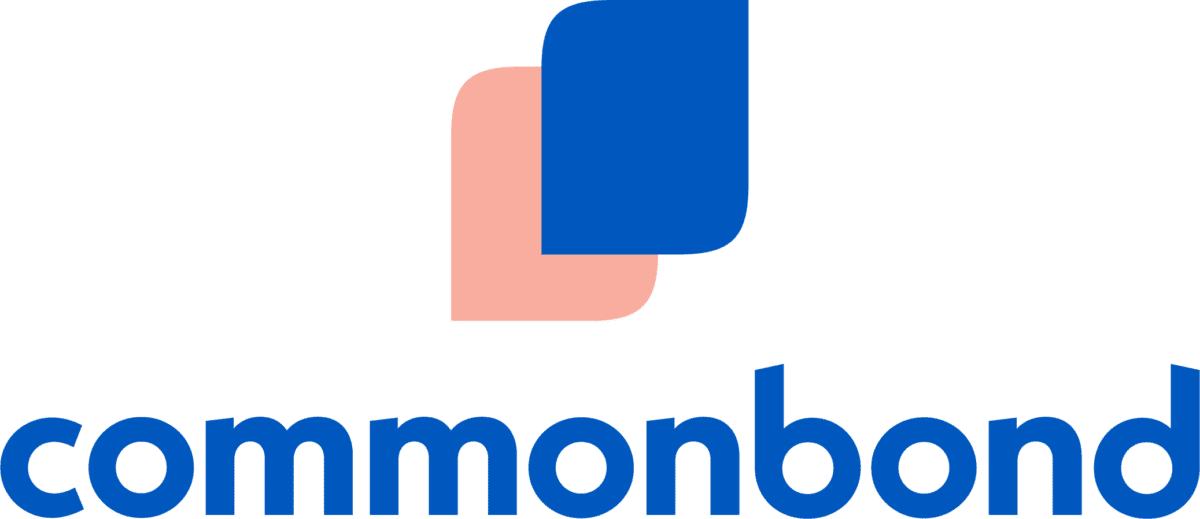 Focus on
graduate students
TAKE THE PRACTICE OWNERSHIP QUIZ!
Take our 15 question quiz to see in 2 minutes if you're ready to own or grow a practice (we'll give you a $500 Amazon gift card if you fund a loan with one of our referral partners too).
Take Our Quiz