You became a physician to serve others, despite the high cost for your education. And let's face it, the salary doesn't hurt either. According to the Bureau of Labor Statistics, the median salary for physicians was $211,390, as of May 2017.
The salary is good, but the demands are high. You work long, unpredictable hours and give so much of yourself. All of this is a recipe for physician burnout, which is currently at epidemic levels. That, coupled with high student loan debt leads to trouble. Here's how to deal with physician burnout.
Physician burnout symptoms
Everyone has bad days at work. Sometimes even bad weeks that seem to linger. But physician burnout is something different. It's not just a bad day here and there, it's when you feel like your gas tank is on empty and you're just done.
Some studies have shown that up to 50 percent of physicians have experienced physician burnout (so you're not alone!). There are classic burnout symptoms that were identified as part of the Maslach Burnout Inventory™ (MBI) created by Christina Maslach & Susan E. Jackson. This inventory, which is pulled directly from the survey, looks at:
Emotional Exhaustion measures feelings of being emotionally overextended and exhausted by one's work.
Depersonalization measures an unfeeling and impersonal response toward recipients of one's service, care treatment, or instruction.
Personal Accomplishment measures feelings of competence and successful achievement in one's work.
Physician burnout can be a dire situation that affects more than just you. According to an article about burnout on the American Academy of Family Physicians website, physician burnout can lead to:
Lower patient satisfaction and care quality,
Higher medical error rates and malpractice risk,
Higher physician and staff turnover,
Physician alcohol and drug abuse and addiction,
Physician suicide.
What's scary is that physicians have the highest suicide rate among all professions, surpassing those in the military. Know the symptoms so you can identify physician burnout before it's too late.
Identify the problem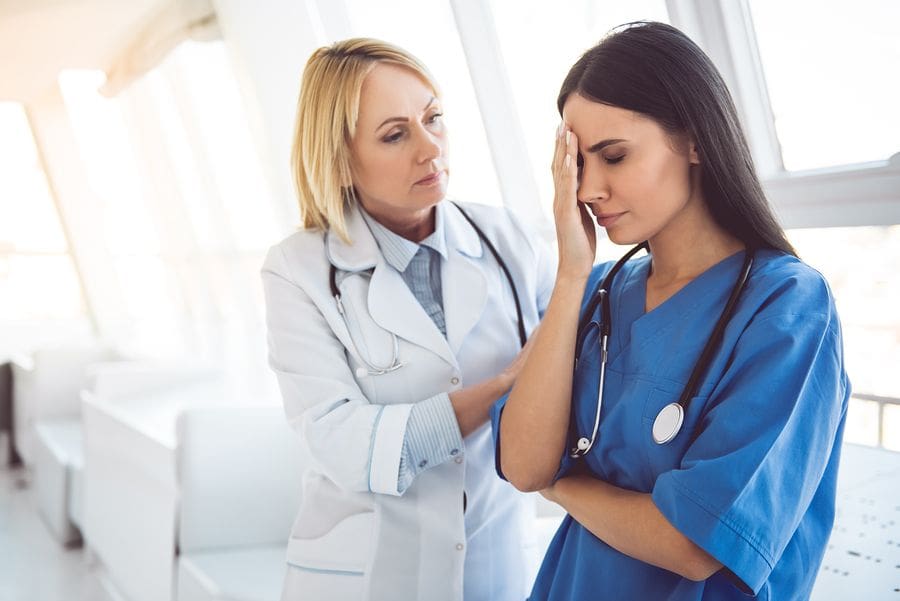 As a physician, you might feel like you're stuck in your job. After all you likely took out thousands of dollars in medical student loans to get here. According to the Association of American Medical Colleges, the median total debt for physicians graduating in 2017 was $192,000.
Having that much debt but also a high salary can feel like you have "Golden Handcuffs". You get compensated well so why would you want to leave? But you also have tons of debt, feel the physician burnout described above and don't know what to do.
Before quitting your job and running off to Thailand to become a monk, identify the problem. Here are some things you might be dealing with:
Financial stress from debt
Lack of interpersonal relationships
Sleep deprivation
Lack of self-care
Loss of passion and purpose
All of these things can contribute greatly to physician burnout and leave you running on fumes. It's important to identify what the actual issue is so you can work on fixing it.
How to deal with physician burnout
Once you've identified the actual issue, ask yourself what would make the situation better? Connecting to your why can be powerful in remembering why you're doing what you're doing. If you're dealing with stress from your profession and student loan debt, here are some steps to take.
1. Put more toward your student loan debt
If you're stressed about your student loans and can reasonably afford to put a bit more money toward your monthly payment you'll get out of debt sooner. If you can double your payment, that's great — but if you can't, start by paying $50 to $100 more per month.
You can even make bi-weekly payments to cut down on interest. You're in control over how you pace your progress.
2. Refinance your student loans
Having six-figure debt with high-interest rates is expensive. Look into refinancing your student loans to score a better interest rate and save money. Explore cash back bonus offers from refinancing companies and see whether refinancing your student loans makes sense for you.
Just be aware that you'll lose out on federal protections, like income-driven repayment and student loan forgiveness. If you're confident you won't need those options, refinancing can lower your interest rate and save you money.
3. Find a passion project
Create a life outside of work. Pursue your passion and create an identity outside of just being a physician. What activities bring you joy? What did you like doing before becoming a physician? Try something completely different.
You can also look into side gigs that you're passionate about. For more information, check out the community Physician Side Gigs.
4. Lower your payments
If you're struggling with your student loan payments and can't afford to pay more toward your balance, consider going on an income-driven repayment plan. If you have federal student loans, you can put a cap on your payments at a smaller percent of your discretionary income.
5. Boost your savings
Having money in the bank helps limit stress and avoid adding to your debt if an emergency comes up. It also helps pay for passion projects or a vacation. Boost your savings rate so you have more flexibility and peace of mind.
Sign up for automatic transfers from your checking to your savings, and ditch any subscriptions you no longer use. Implement "no spend days" and track your expenses. All of these strategies can help you boost your savings and better manage the weight of student loans.
6. Have a "fun" fund
Put some money aside each month just for you that's guilt-free and no questions asked. You want to try the latest Michelin-starred restaurant? You can. Want to go on a private, Kenyan safari tour with your partner? Go ahead — but do so with a focused, discretionary budget.
Yes, paying your student loans and saving money are important. But it's also necessary to use money as a tool to responsibly destress and avoid physician burnout.
7. Look into student loan forgiveness
There are various student loan forgiveness options for physicians. Aside from Public Service Loan Forgiveness and student loan forgiveness through an income-driven repayment plan (which are available to all federal student loan borrowers that qualify), physicians may qualify for state-specific student loan forgiveness options, too.
Check to see if there are forgiveness options in your state or if your employer provides student loan repayment assistance. There are also student loan forgiveness options if you work in underserved communities.
Managing loans and burnout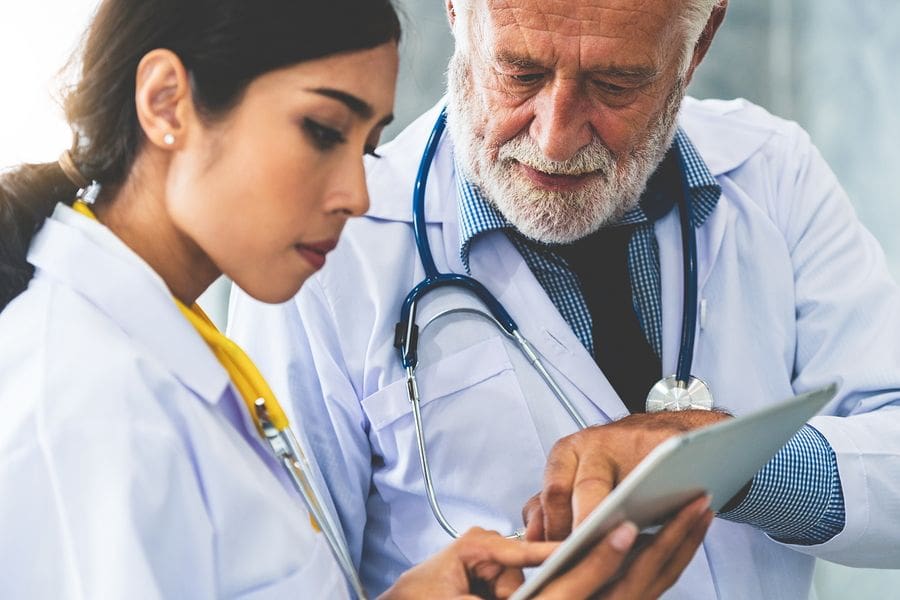 Taking care of your finances can help you address burnout. According to a Kevin MD article written by Nisha Mehta from Physician Side Gigs, "Financial freedom goes a long way towards addressing burnout and certainly creates a lot more career flexibility, as well as the ability to walk away from a bad situation. That's priceless."
Addressing the issue and taking the steps listed above can help you combat physician burnout.
Has the income been worth the demands of being a physician for you? Have you experienced physician burnout?