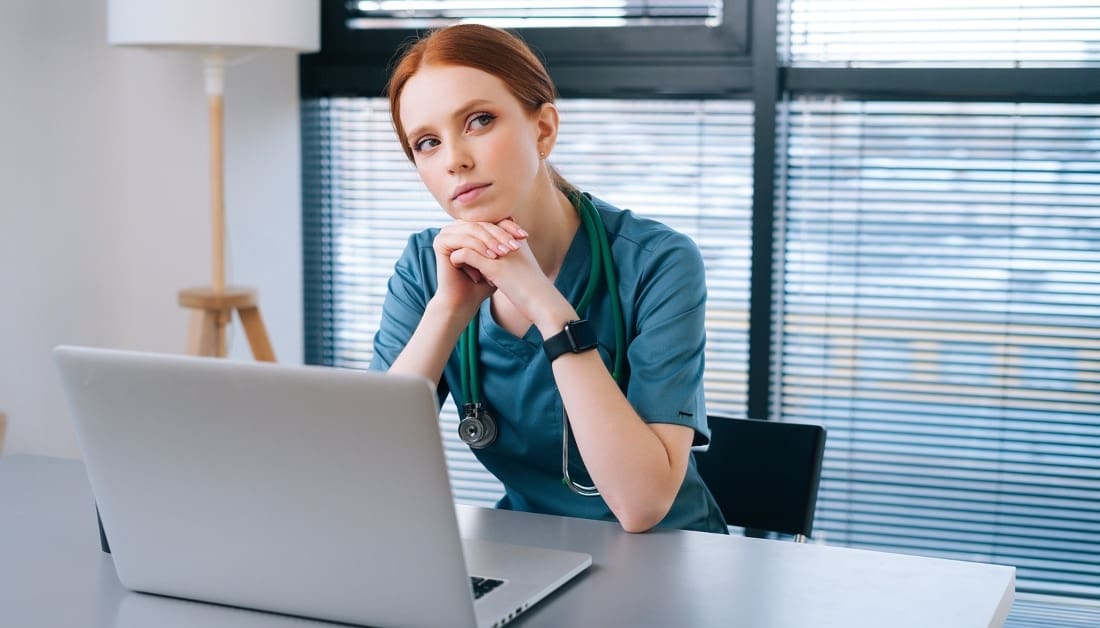 5 Min Read |
Long-term disability insurance can protect your paycheck if you can't work due to a disabling injury or illness. But what happens if your disability only causes limitations to your ability to work, rather than causing a total disability? It depends on whether you have a residual disability rider or not.
If your disability policy includes residual benefits, you'll receive a monthly benefit for a partial disability that causes you to lose earnings due to reduced hours or job responsibilities. But if you don't have this important rider, you could have a serious income gap until you recover and return to your full workload. Here's what you need to know about adding a residual disability rider to your disability insurance policy.
What is a residual disability rider?
Disability insurance policies offer many optional policy riders that can provide more comprehensive protection in case of an unexpected injury or medical diagnosis. One such add-on is the residual disability rider.
The residual disability rider allows you to receive a portion of your benefits if you aren't totally disabled but still experience a loss of income due to a partial disability. This might apply if your disability requires you to work part-time or cut back on job duties.
How does the residual disability benefit rider work?
Generally speaking, you'll need to lose at least 15% to 20% of your income, time or duties before the residual disability rider kicks in.
Loss of income is fairly straightforward. But here's a simple explanation for loss of time or duties:
Loss of time. You're able to perform all substantial and material duties, but you aren't able to do them at least 20% of the time.
Loss of duties. You're able to perform some but not all substantial and material duties of your occupation.
Some disability insurance carriers group all three types of loss under one residual disability rider. But others treat partial disability benefits and residual disability benefits separately, depending on loss of duties or time versus loss of income. So, it's important to understand how your policy is structured.
Qualifying for residual disability benefits
Residual disability benefits are paid to you after submitting a claim under the partial disability definition, which includes meeting a specific threshold of loss of earnings, time or duties as outlined in your policy.
Some insurance companies offer different levels of residual disability coverage that have varying requirements and payout guidelines. For example, The Standard — one of the "Big 5" disability insurance companies — offers three tiers of residual benefits, including:
Basic. Requires a loss of at least 20% of your pre-disability earnings and either a loss of time or duties.
Enhanced. Requires you have one of the following: loss of duties, loss of time or a loss of at least 20% of pre-disability income.
Short-Term. Must be unable to perform one or more of your substantial duties (or unable to perform all of your duties for more than 50% of the time) and have a loss of income of at least 20%.
Under the basic and enhanced residual disability rider options, your disability payment is proportional to the amount of your loss income. However, if your loss is more than 80%, you'll receive a full payout of your base monthly benefit. You'll be paid no less than 50% of your base policy for the first six months (basic residual disability rider) or first 12 months (enhanced rider) that a disability benefit is payable.
In contrast, the short-term option pays 50% of your base monthly benefit for up to six months as long as your income loss is below 80%. If your income loss is more than that, you'll receive full disability insurance benefits.
This is just one example of the variations available for residual benefits, further emphasizing the many nuances of disability insurance.
Residual disability rider options will vary by insurance company, as well as the policyholder's occupation class and state residence. So, it's best to speak with a knowledgeable disability insurance broker who can walk you through available options and discuss other beneficial add-ons, such as a cost of living adjustment rider, future purchase option rider and catastrophic disability benefits.
Residual disability benefits: Example benefit calculation
Residual benefits are calculated based on the size of your base disability benefit and your loss of income.
Let's say you earn $100,000 annually, and your disability policy covers 60% of your pre-disability earnings, giving you a base benefit of $5,000 per month. You become partially disabled, forcing you to drop to part-time hours, resulting in about 50% of your normal pay. Since you aren't totally disabled, you don't qualify for the full payout. But your residual disability rider allows you to collect benefits proportional to your loss of income. Therefore, you'll receive $2,500 in disability income each month, while also receiving your part-time work income.
Keep in mind that any benefits received from an individual disability policy will be tax-free since you're responsible for paying the full premiums, not an employer. So, the benefit amount will stretch further since you won't be paying Uncle Sam in the process.
Do physicians need residual disability coverage?
Becoming disabled doesn't always mean losing the ability to work. Many times, it means adapting to your situation by working fewer hours or temporarily giving up some of your job duties. This is when it literally pays to have a residual disability rider as part of your income protection.
Let's say you're diagnosed with cancer and are undergoing chemotherapy treatments that require you to drop down to only a few days of work each week. Or maybe you experience an injury requiring you to limit how long you can stand for surgery. You won't necessarily qualify for a total disability benefit, but your condition prevents you from working at your pre-disability capacity.
Residual benefits give you the ability to supplement your income while recovering from a partial disability. Additionally, most policies include recovery benefits with their residual disability rider provisions. Recover benefits provide added security for when you're able to return full-time but haven't caught back up to your pre-disability earnings.
We recommend that everyone have at least some level of residual disability coverage, which is why SLP Insurance always includes it as part of an own-occupation quote. The goal is to ensure you have comprehensive coverage that fills the gap between what you earned before a disabling event and what you can still earn with a partial disability.
To explore residual disability benefits and other coverage options, fill out the quote form below. Our team will review your existing coverage to guide you through important policy decisions. We'll also hunt down the top discounts available to make own-occupation coverage more affordable.
Own-Occupation Disability Insurance Quote Form