There are 40 million people currently carrying student loan debt and about 3 million have six figures of student loan debt. Rob is one of our senior consultants who is a Charted Financial Analyst (CFA) and a Certified Financial Planner (CFP). He has done over 400 consults for Student Loan Planner and specializes in helping people who have student loan balances between $200,000-$400,000.
After meeting me at the Cortex Innovation Community in St. Louis and listening to a few of my consultations, Rob knew he wanted to join the team. After graduating college in 2001 and working a few jobs including one he worked at for 12 years, Rob knew his real passion was helping people find more money in their budget that they won't miss. Rob began his career with Student Loan Planner in the Fall of 2017 when I started getting too busy with consultations and trying to produce articles for the website as well.
Rob has been an amazing addition to the team and friend, so I was super excited to interview him on the podcast this week.
In today's episode, you'll find out:
What type of careers Rob had before he joined SLP
How starting his own business went
How having a supportive spouse was beneficial when pursuing a new career
How it's possible to raise a family and pay off your student loan debt
His take on whether financial services should be free or come with a fee
What he enjoys about working for Student Loan Planner
Links Mentioned: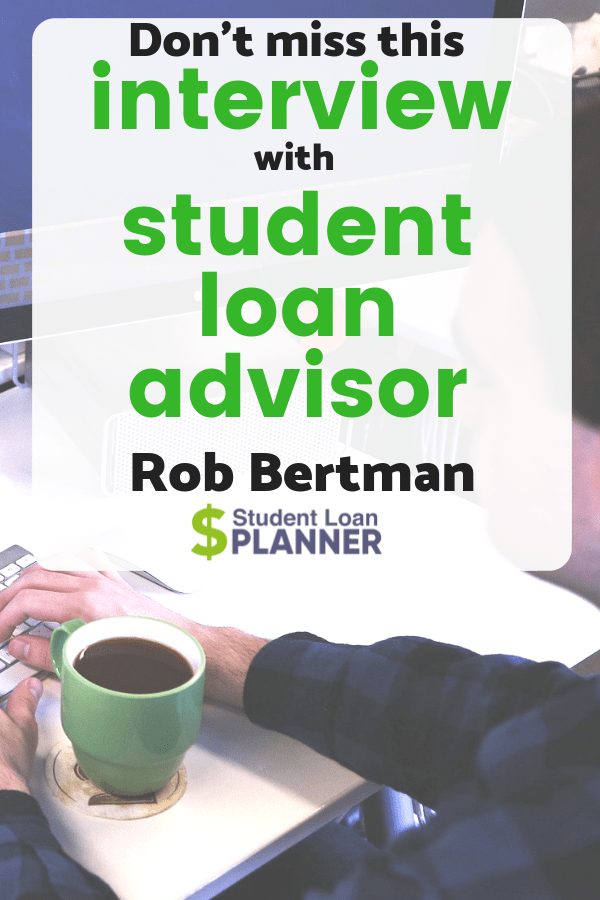 Like the show? There are several ways you can help!
Subscribe on Apple Podcasts, Stitcher, or TuneIn.
Leave an honest review on Apple Podcasts.
Follow on Facebook, Twitter, or LinkedIn
Feeling helpless when it comes to your student loans?