Getting out of six-figure student loan debt is daunting. Most people would be willing to do just about anything to be done with it forever. Wendy Lee, a financial analyst and alumna from three different universities, was willing to move halfway across the world for a job that paid well to conquer her $120,000 of student loan debt.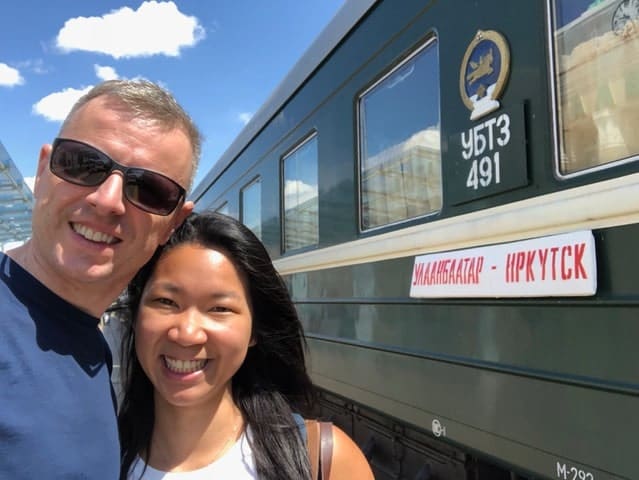 An affordable undergrad, but six-figure graduate school
Lee first attended Saint Louis University for her undergrad. She received a Bachelor of Science in Business Administration, with a focus in finance and economics.
After graduating in 2008, she spent two years in the Peace Corps. The Peace Corps didn't pay off any of the debt, but it did provide interest-free deferment to all $30,000 of her undergrad federal loans.
Her decision to return to grad school was a reflection of the economy at the time.
"It was 2009, in the midst of the financial crisis, when I was considering grad school. At that time, most of my friends from college were either unemployed or scared to lose their jobs," Lee explained. "I told myself that I'd apply to my dream schools, and if I get in, then I'd go."
In 2010, she got into the school she wanted. Lee attended the London School of Economics and Political Science and the Columbia University School of International and Public Affairs, where she pursued a dual degree through the Global Public Policy Network. In 2012, she graduated with a Masters of Public Administration and $120,000 of student loan debt.
"I was singularly focused on paying off my student loans when I graduated in 2012. This focus affected my decisions as I began my career," Lee said.
So focused that she was willing to move to China.
Leveraging her undergraduate degree for the higher salary
Lee made two huge life decisions to pay off her debt. The first was to use her undergraduate degree instead of her masters for a higher salary.
"Instead of focusing on the public and social sector I had trained for with the expensive graduate degree, I leveraged the finance training in my undergraduate and found a job in finance that paid well," Lee explained. "I did this by making a bold move to Shanghai, China in October 2012. The market was booming in China then, and I knew I could leverage my Mandarin skills."
When Lee took the financial analyst job, she started at $65,000 a year. By the time she left her corporate job in 2018, she was making $100,000 per year. When asked how she felt about not using her graduate degree, Lee said, "Not applying my degrees directly definitely makes me wonder if taking on student loans was worthwhile. Though I try not to dwell on that too much since I've had really great experiences in my debt payoff journey and beyond."
Geoarbitrage as a way to pay off student loan debt
Not only did Lee utilize the degree that would make her more, but she also did something known as geoarbitrage. This means you make a conscious choice to move to an area that has a low cost of living so your money can go further for you.
"I was able to leverage my salary and offset with the relatively low cost of living and save a lot of money to pay off debt," Lee said.
Not everyone chooses to move to China, but for Lee, it was a way to live the life she wanted.
"There is no U.S. city where I could afford to travel as much as I did, visit the spa on the regular, and hold a yoga studio membership," said Lee. "There is no way I could afford this life elsewhere and still pay off debt. Strategically choosing where to live matters as much as how much money to make."
No budget and credit cards
Geoarbitrage isn't the only unique way that Lee paid off her student loans.
"I don't like being told what to do, and when I'm confined to a budget, I feel like it's telling me how to spend," said Lee. "Even though I don't budget in the traditional sense, I tracked my expenses religiously."
Every month, Lee put aside just enough money to cover expenses and sent the rest to both investments and debt payoff. For her, this was easier than divvying out a gas-and-food section for her money.
Using credit cards creatively
Lee knew what money management approach worked for her and how to use her resources. She did something not recommended for everyone, which is using 0%-interest credit card offers to reduce her student loan debt.
"I would pay off a chunk of debt with the offer, and then pay off that balance interest-free during the offer period, usually 12-18 months; then when the credit line frees up, I would take advantage of it again, if the fee is under 3%. I repeated this method and paid off $75k worth of my loan nearly interest-free," Lee explains.
Editor's Note: Although this approach worked for Lee, using credit cards as a way of repaying student loan debt is risky. Opening too many credit cards can adversely affect your credit. If you fail to repay the credit card before the promotional rate expires, your student loan debt may be stuck in a seriously high-interest rate credit card. If you're thinking about this repayment approach, please exercise caution and consult a financial professional.
Wealth building and paying off debt made her dream life possible
Investing for your future isn't always at the forefront of priorities when paying off debt, but it should be. Lee agreed and said, "I pursued investment and debt payoff at an equal rate to also leverage the market boom. In three years, I turned the negative $120k net worth positive."
Instead of just paying off debt as fast as she could, she made investing just as much of a priority.
"I maximized my employer's pension contribution and benefits. But to curb interest, I refinanced the student loan with my parents' home equity," explained Lee. "At 3.25% interest rate a year, it was more worthwhile to invest in index funds that average 6-7% return."
Her parents offered their line of credit since their house was paid off. Lee says she didn't consider refinancing until they reached out to her. In this case, she was lucky, as not everyone has parents who can financially help with student loans in this way.
Lee tried to keep her life in balance during the debt payoff time. It was easier because of where she had decided to live but still something she consciously decided to take into account. "Paying off debt and accumulating wealth is still a part of life, and one should enjoy this part of life as equally," Lee said.
After her $120,000 of debt was paid off and her net worth turned positive, she stayed on at her corporate job for another 18 months. She saved up money for her "freedom fund." This money gave her the courage she needed to quit her job, learn to code and pursue her lifelong dream to travel full time for one year.
Riding the economic wave and being debt-free
A few months ago, Lee and her husband relocated to Ho Chi Minh City, Vietnam. Here they're riding another wave of economic growth. Lee gives all the credit to getting rid of debt.
Her advice to those with six-figure debt is to set a vision of what financial freedom looks like, even if it seems far-fetched. Lee said, "Employ both levers to reduce spending and increase income on the journey to financial freedom. Most importantly, enjoy the journey in ways that don't incur more expenses."
Lee's path to financial freedom was unique but perfect for where she wanted to end up. Student Loan Planner® wants to make sure you get to your future dream life, too. If you want a plan for paying off your student loans, schedule a consultation today. Don't worry: Your plan doesn't have to involve moving across the world — but it can if that's where you want to be.