Kari Klein, a project and volunteer coordinator in the genetic support space, left grad school with $108,000 of student loan debt. Since then it has ballooned to $120,000.
Klein intended to work in the nonprofit sector, which is why she pursued her Master of Science Degree in Child and Adolescent Behaviors. But with low pay, an imbalanced workload and crippling loan debt, she didn't see a path forward in the U.S.
"Congrats on getting an education. You can start your life 30 years from now," Klein says as she shares her frustration with U.S. loan servicers and the system.
The harsh reality of public service jobs in the US
Klein graduated from the University of Central Florida with her Bachelor of Psychology degree. She entered the workforce and was soon faced with the emotional trauma and financial deficit that public service jobs are known for.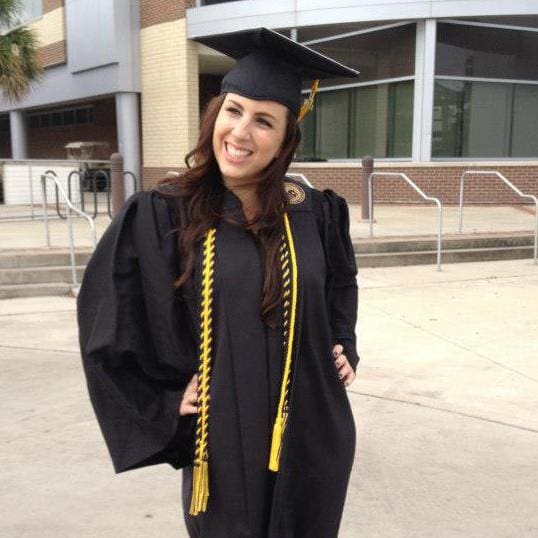 Klein was working in a psychiatric hospital in Texas making $2000 a month. She took on the 12-hour night shift because it promised $2 more an hour. "I was working in a horror movie just to try and make a little more money," she says.
Klein returned to school for her master's degree in hopes of increasing her income and pursuing new job opportunities. "I did all the things you're supposed to do. I went to school to better myself," Klein states.
Non-resident tuition costs and skyrocketing student loan debt
Klein applied and was accepted to the online master's program at the University of South Florida. She specifically chose the online program so she could have the freedom to work and travel.
She listed her residential address in Florida. A short time after beginning the program she moved to Austin for an extended stay and changed her mailing address. Klein took out student loans and didn't realize that she was being charged out-of-state tuition — for all three years of her program.
Her address change caused her total loan debt to skyrocket because she needed more student loans to cover the higher tuition. After attempting to fight the out-of-state classification and being denied, Klein found a placement for the clinical portion of grad school in Australia. In 2017 she graduated, but she didn't go back home.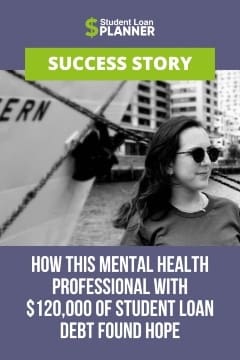 A look back at what contributed to $108,000 of debt
Klein's out-of-state tuition wasn't the only thing that got her into deep student debt, though. Her trouble first began with viewing loans as an opportunity.
"My parents told me that student loans would be the best type of loan I could ever take out," Klein says. "They said the interest was so low that I needed to take advantage of this opportunity."
Klein continues to explain that getting $8,000 in her checking account as an 18-year-old was the worst financial challenge. "It taught me to be irresponsible with money, and I quickly learned to live off student loans and credit cards."
"It's frustrating when people say to blame the person. 'You're an adult and should know what to do,' but the fact is I wasn't given any warnings." Klein says.
Pretty packaging and a terrible student loan debt burden
Klein had a total of 22 student loans from her years in school, all of which were transferred to FedLoan Servicing after graduation. She looked at her student loan payment plan and her stomach dropped. Klein says, "They try to make everything pretty. All these graphs that show when you'll be done paying off your loans."
The graphs show, "You owe $108,000. All you need to do is pay $211,000 over half your life, then you'll be done," Klein says sarcastically. "That's my whole life plus $100,000 of interest." That seemed impossible when trying to live in the U.S. on the small salary of someone in the mental health profession.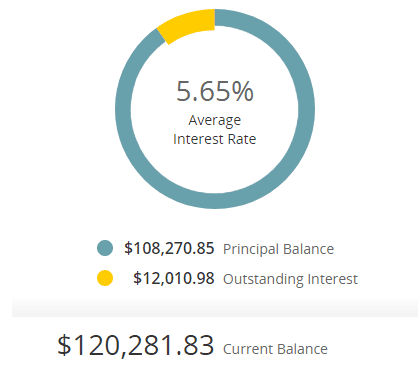 Klein enrolled in the Income-Driven Repayment plan to manage her loans.
Her payments are now $0 a month because her income is at a low threshold. "You don't need to report your earnings if you don't have more than $10,000 in a foreign bank account," she explains. This year, Klein's retirement fund just reached over $10,000, so next tax season she will need to report her earnings for the first time, and her payment will change.
In the thick of it, it's ok to just take it one day at a time
Klein's advice is to, "Do things honestly, file your taxes, ask questions, get all the facts, and try to find someone in a similar situation as you." Klein also says that seeing a therapist has been good in affirming that she still needs to live life even with student loan debt.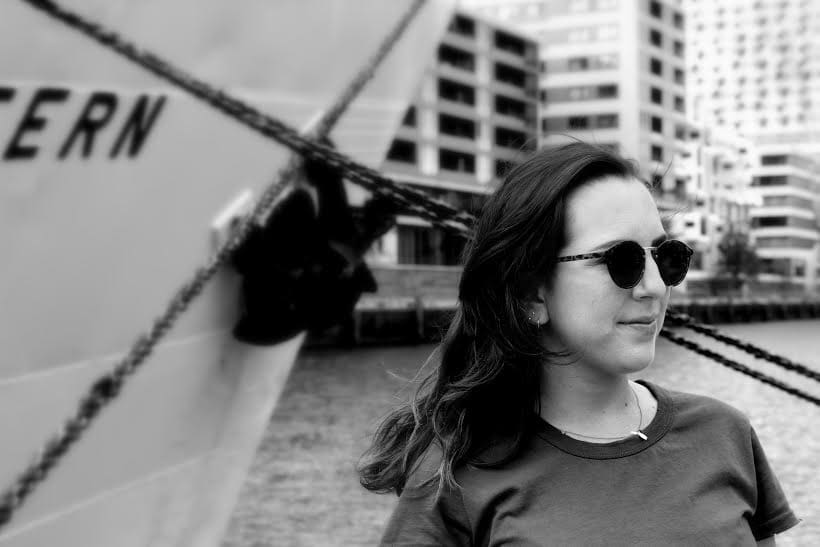 Klein says that student loans affect her big-picture plans. She doesn't think about the future or having kids because of her loans. "They cause depression, anxiety and a loss of joy," Klein states. "Student loan debt has extinguished anything I ever dreamed of achieving as a child and I want to overcome that."
Klein is taking steps to better her financial life by also tackling her credit card debt. She paid off $14,000 of credit card debt and only has $1,000 more to go.
Klein is learning to

live

life
In Australia, the quality of life is better in so many ways, according to Klein. The work culture is different from the U.S. People don't "work as much as you can even if it kills you," Klein states.
Klein explains that in Australia, people enjoy work and take time off regularly. "My first job as a counselor for domestic violence victims, I was making good money and taking on as many hours as I could."
Klein's supervisor pulled her aside and said she needed to stop working that much. They saw it as a form of self-harm and insisted on vacation and a work-life balance. They don't want anyone to burn out. "It's been three years and I'm still not used to the work ethic," Klein says.
She doesn't need to own a car and can walk to work. If she is a little late, no one would notice. The purpose is to enjoy life with her partner and work.
Why this is Klein's student loan debt success story
Klein read the Student Loan Planner® story about a couple who defied the odds and got their student loans forgiven while she was researching student loans online. She read about "…how he logged in to see no student loans." Klein thought, "That is so cool, but not anywhere close to where I'm at." That's when she decided to share her story.
Klein isn't at the end of her journey yet. Instead, she stands with those dealing with massive student debt. She was open about the mental health toll student loans can take and how they can change life decisions. In sharing this relatable struggle, others can benefit from her insights and her journey, and we are grateful she has told us her story.
If you ever want to talk to someone about your student loan debt burden, our team would love to help. We look at that six-figure balance from all angles to help you find a debt pay-off plan that still allows you to live your life.