Isn't it amazing how you can have two veterinarians that went to different schools and one might owe $150,000 while the other owes $400,000? According to the Association of American Veterinary Medical Colleges (AAVMC), the average cost of vet school continues to be around $150k,000. Vet schools have wildly varying costs and a different application process for each one, and they don't do a good job of explaining how much debt you could leave with once you graduate.
From my experience, there are five major categories of vet schools ranked by how much they destroy your finances post-graduation. These are low-cost in-state public, moderate cost in-state public, out-of-state public, private, and for-profit colleges. Can you afford to be a veterinarian? Data from the Bureau of Labor Statistics (BLS), states that veterinarians earn a median pay of $99, 250 each year.
While there is some difference in educational quality across institutions, I think we can agree it's not hundreds of thousands of dollars worth. Read on to learn more about DVM program costs at public schools and private school options.
The Best Value: In-State, Low-Cost Veterinary Schools
If you wanted to know who comes out of getting a veterinary school education the most financially secure, it's DVM students who are lucky enough to get into a low-cost public university and pay in-state tuition.
Despite the narrative of runaway debt, there are some spots out there that either have great financial support from their state legislatures, have done a fantastic job at controlling costs related to doctorate programs, or both.
This collection of veterinary schools gives you a low enough debt load to have a hope of paying everything back one day based on a typical $70,000 to $80,000 veterinary salary.
| | |
| --- | --- |
| | |
| | |
| | |
| North Carolina University | |
| Oklahoma State University | |
Schools like the University of Georgia charge relatively low tuition compared to their peers AND they're located in low-cost areas. That helps a lot since most vet students borrow for living expenses too as part of their financial need.
If you happened to live with roommates and watch your food budget like a hawk, then you could come out owing even less than some of the numbers above. Especially if you score external scholarships or get a work-study stipend.
With a 10-year refinancing, you'd be paying about $1,500 a month for 10 years. If you wanted to get out of student loan debt in five years or less, you'd pay around $3,000 a month. While those numbers are certainly not pleasant, they also represent something that's possible for a young veterinarian.
If a prospective applicant asked me if it was financially responsible to go to an in-state school that charged less than $25,000 a year in full tuition, I'd reply with an emphatic yes. You can easily get federal student aid to cover and manage costs.
Tolerable: In-State, Modest Cost Veterinary Schools
These schools' tuition costs will most likely leave you pursuing a student loan forgiveness path, especially if you stay single or marry someone with a low income or high student debt.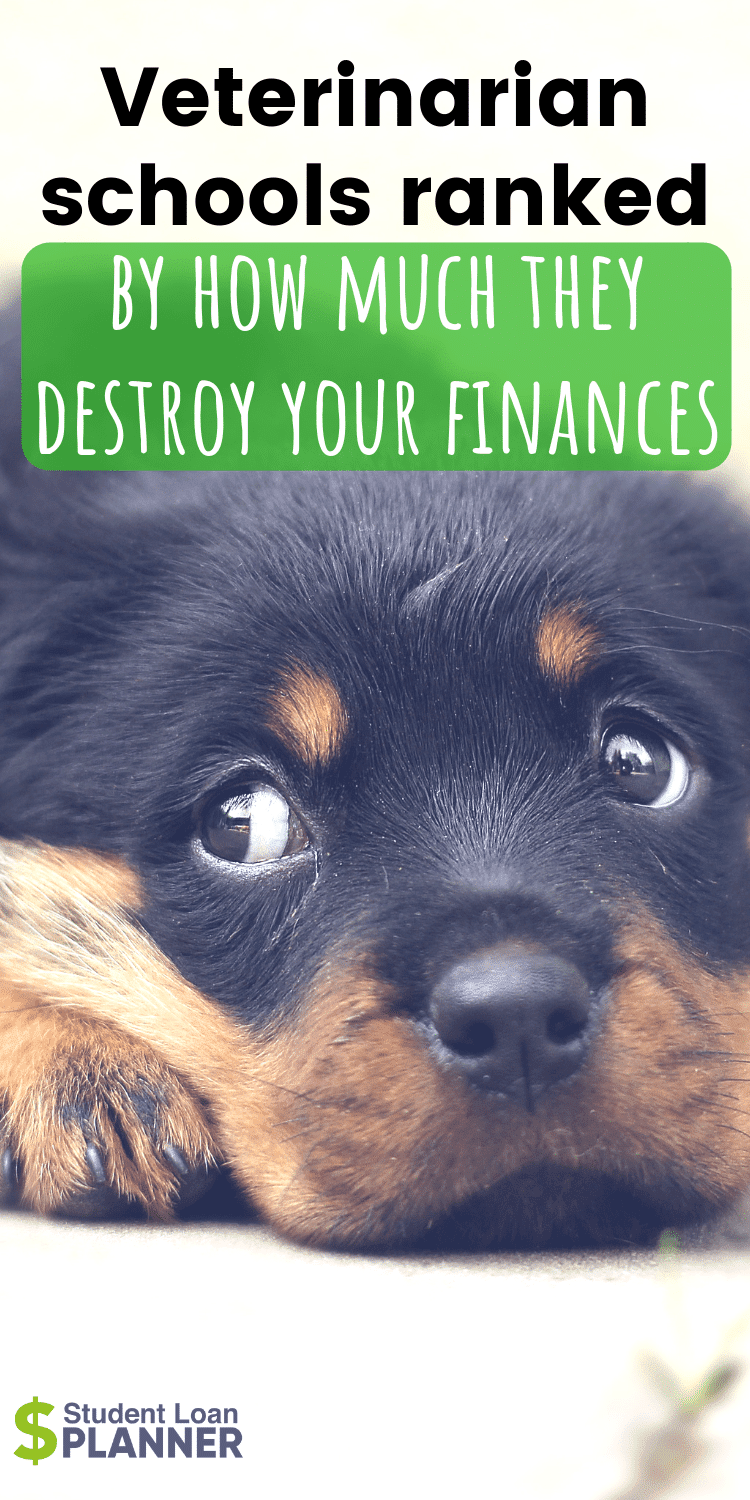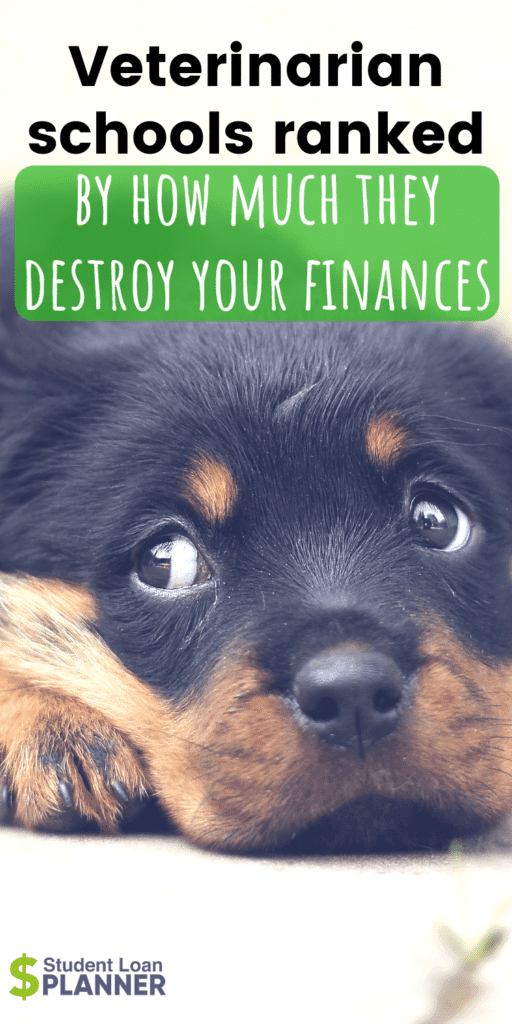 The reason is when financing your veterinary medical education, you'll leave school with a burden more than two times your starting salary if you borrow for the entire cost vs reward of veterinary school. That balance will continue to grow when you're a disillusioned veterinary school graduate. Even if you gain substantial bonus income from doing procedures, you will probably not have your veterinarian debt to income ratio drop below two.
That means using Pay As You Earn (PAYE) or Revised Pay As You Earn(REPAYE) is probably your best option.
| | |
| --- | --- |
| | |
| | |
| | |
| | |
| University of California, Davis | |
This category of vet school is the last that leaves you with options to get out of debt if you really want to badly enough. If you owe $250,000, then your 10-year monthly payment would be around $2,500.
While that's a lot, it's possible. Five-year repayment options begin to look impractical in this category because you'd have to pick up a bunch of relief work or get some awesome quarterly bonuses in order to have something left over to live on.
Once your yearly tuition goes above $25,000 a year with additional costs, I would begin to tell someone that you better love veterinary medicine because the financial part of the decision is more challenging with the higher debt.
Same Education, More Money: Out of State Public College of Veterinary Medicine Schools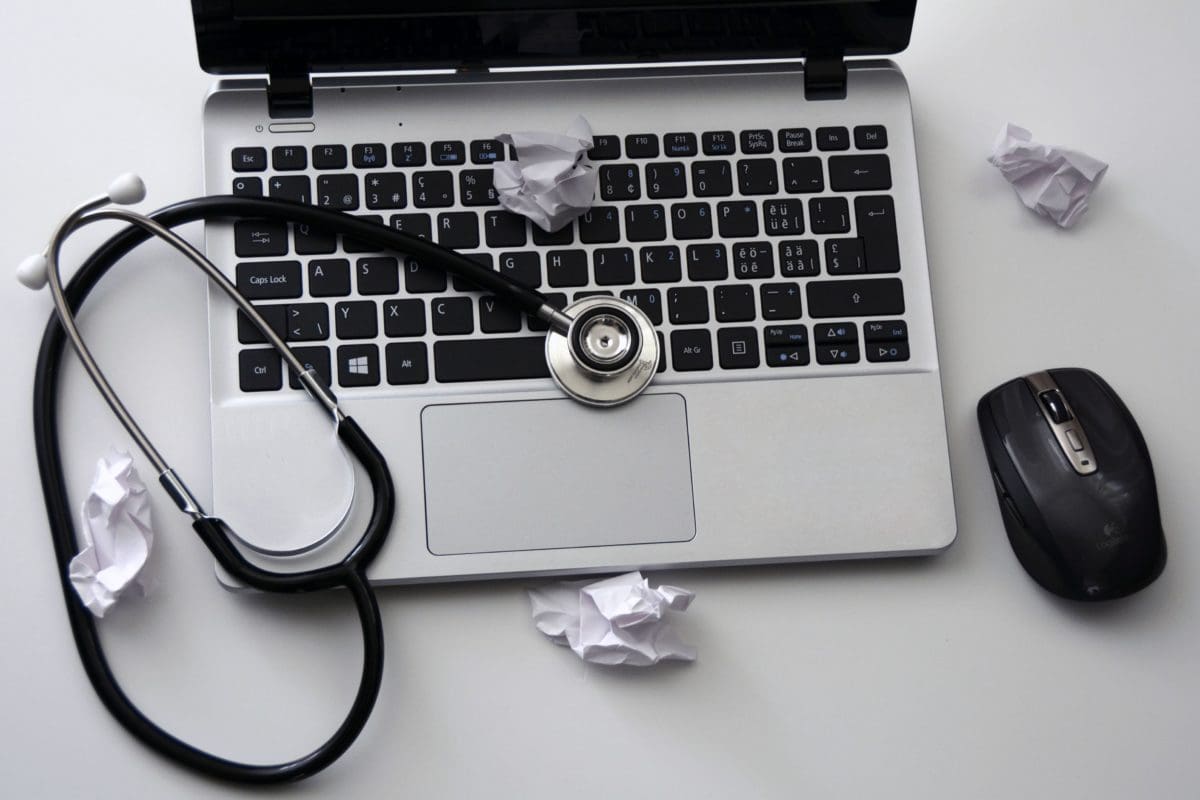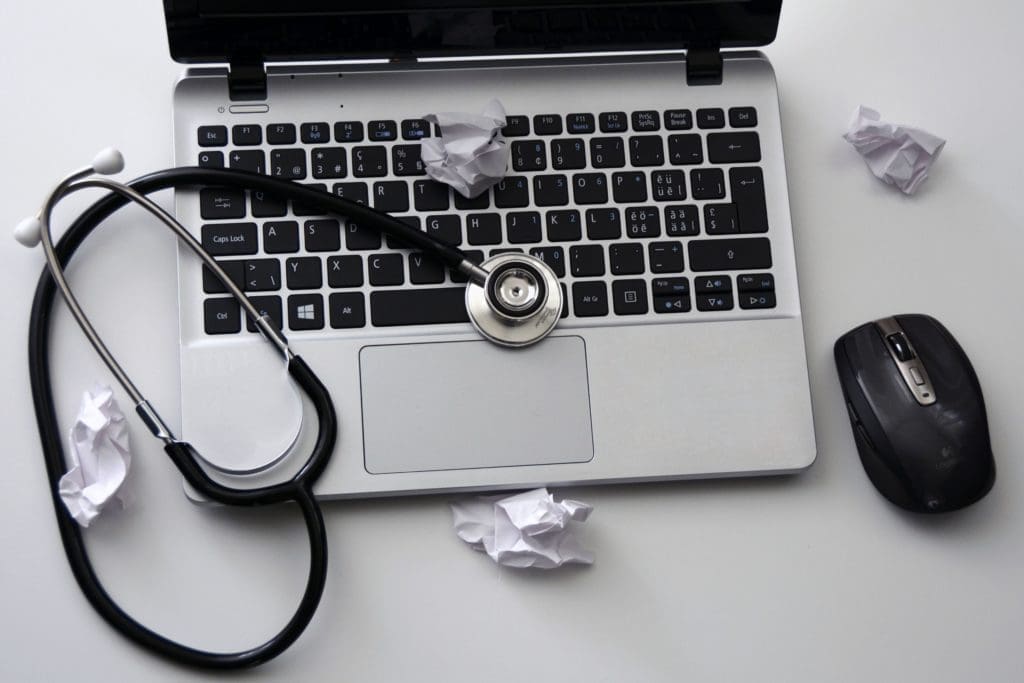 Unless your passion for veterinary medicine is so great that you can't imagine doing anything else (or you're expecting a monster inheritance from grandma), this is where the math really starts getting tough. If eligibility permits, getting funding from a scholarship committee or outside resources can help.
Colleges of Veterinary Medicine love taking out of state students because the profit margin is so high. While it's true that in-state students have some support coming from their state legislature that offsets their tuition, that support is not equal to the difference in the price for in state and out of state non-residents.
Consider the University of Illinois. I estimate about $202,000 for the cost of attendance for four years if you go in-state. If you're out of state, that estimate jumps to about $286,000 because of their $21,000 annual surcharge.
Another example would be Kansas State University. My estimate for in state debt burden is about $169,000 for coursework and education costs. If you came from out of state? It jumps to $283,000. The price difference is huge for the same coursework and studying anatomy, treatment of disease, and more.
With the debt load that you'll leave with as an out of state veterinary student, you will almost certainly need to orient your finances on optimizing the federal student loan programs. That's something we specialize in, so feel free to contact us if that's you.
How Can Private Veterinary Schools Charge This?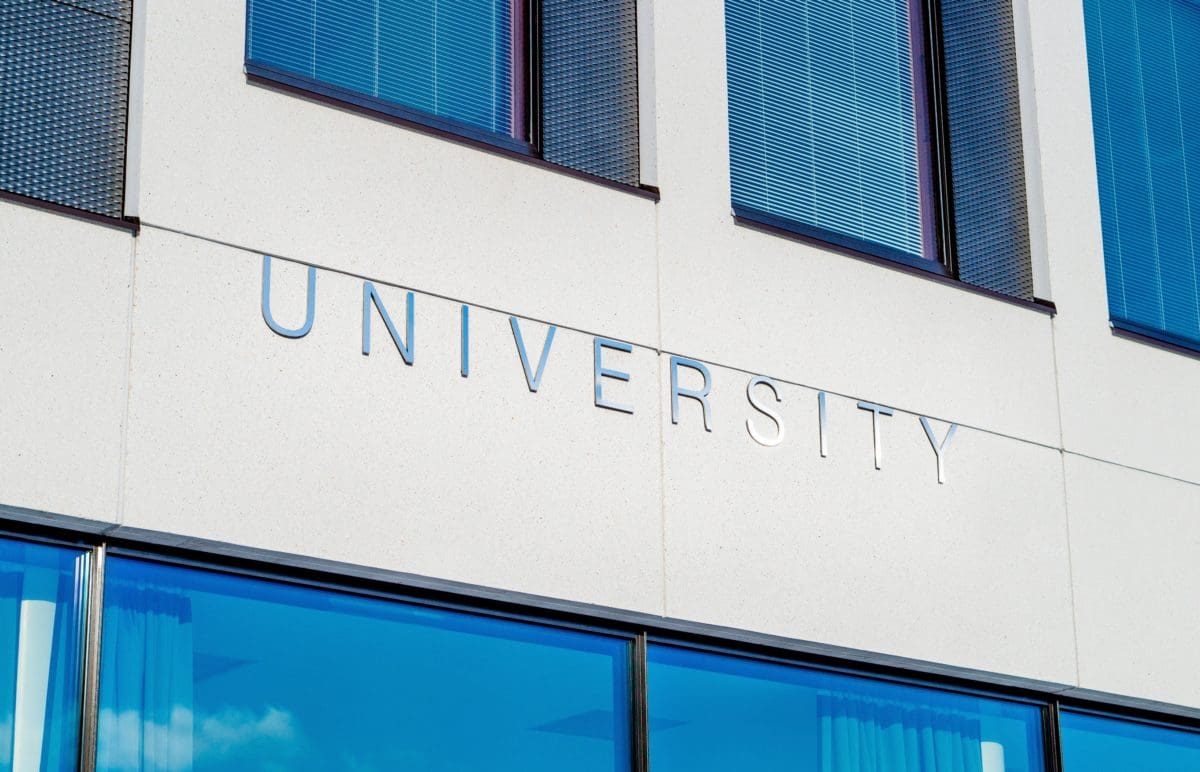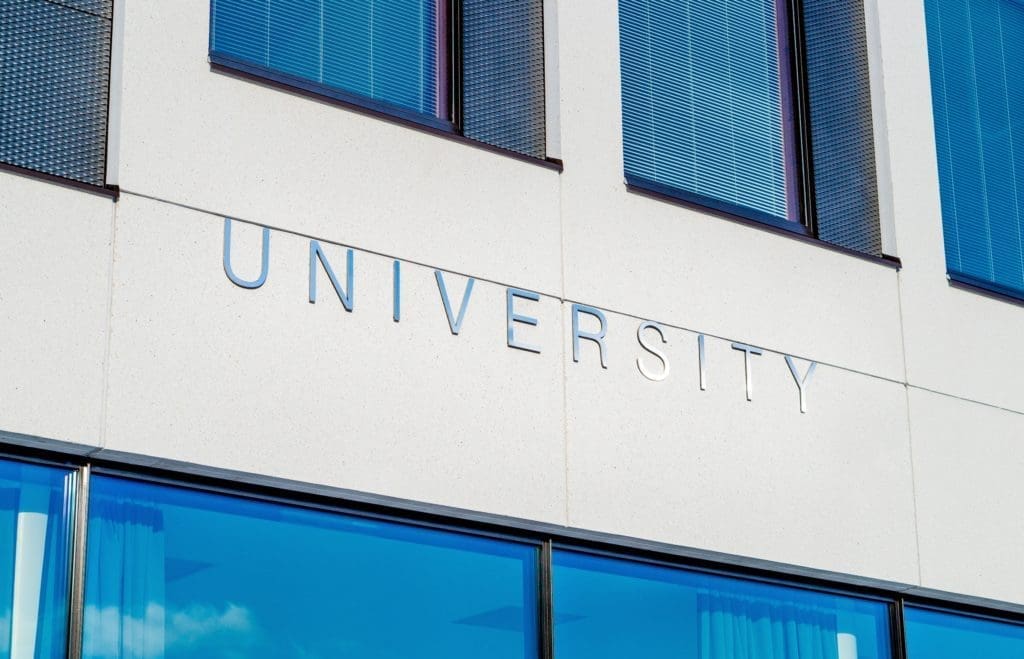 Nobody is questioning the quality of the education at private vet schools. In fact, some of the research that's being done at places like Penn Vet Med is mind-blowingly important.
The problem is that lack of a state body like a legislature providing support (or political pressure or federal regulations) to keep prices reasonable causes tuition to soar.
It's my suspicion that private colleges of vet med have more of a focus on their research mission than on their educational mission. Hence, if you can get away with charging more tuition because of a federal system that gives a blank check to universities (no federal caps on graduate lending), why not do it and subsidize your research?
Unless your family is rich, there is almost zero chance you will be able to get out of debt without using a federal program to manage your loans for 20 years or more. That means applying for the Free Application for Federal Student Aid (FAFSA), taking on financial aid like federal loans. You're lucky if you can score some scholarships.
Private CVM tuition is mostly financed with Grad Plus loans, which are for graduate students and carry an origination fee of over 4%. The loans continue to grow while you're still in school, so the numbers I'm showing you as an example are almost certainly lower than what you'd actually leave with.
From my experience with clients, this is also the case. The median Penn vet I work with has about $380,000 of vet school debt for example.
What's challenging about private vet schools is that they often carry higher living expenses due to their location.
Tufts College of Veterinary Medicine is in the Boston metro area. Penn College of Veterinary Medicine is in Philly. Western University of Health Sciences Vet Med is in Southern California, Pomona specifically. Use any cost comparison tool for cost of living and see how this adds to the cost.
Not only do you get hit with the higher vet school cost, but you also pay up on the higher rent, food costs, entertainment, transportation (in the form of higher car insurance), and more. Your financial resources are spread thin.
Regardless of your balance after leaving a private vet school with a Doctor of Veterinary Medicine Degree, you still have hope for a solid financial future using the income-driven repayment programs appropriately.
| | |
| --- | --- |
| | |
| Western University of Health Sciences | |
| | |
| University of Pennsylvania | |
| | |
Out for Profit: Caribbean Veterinary Schools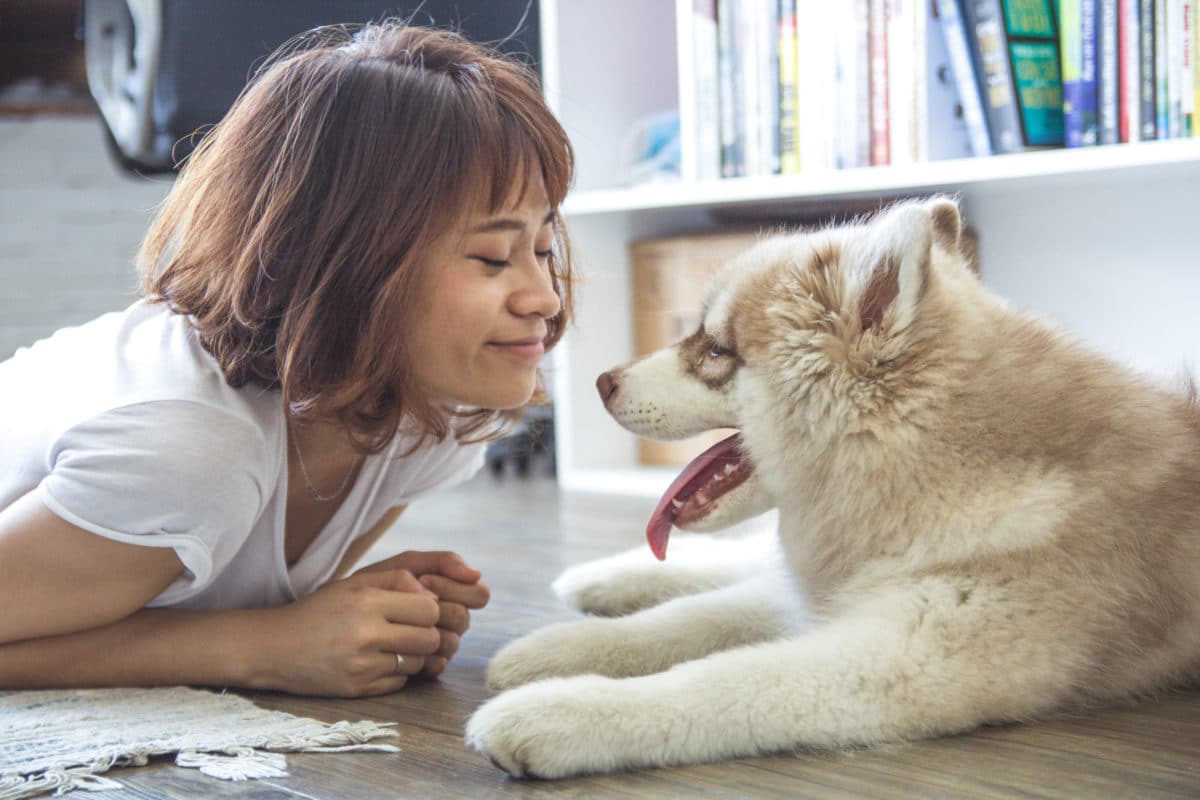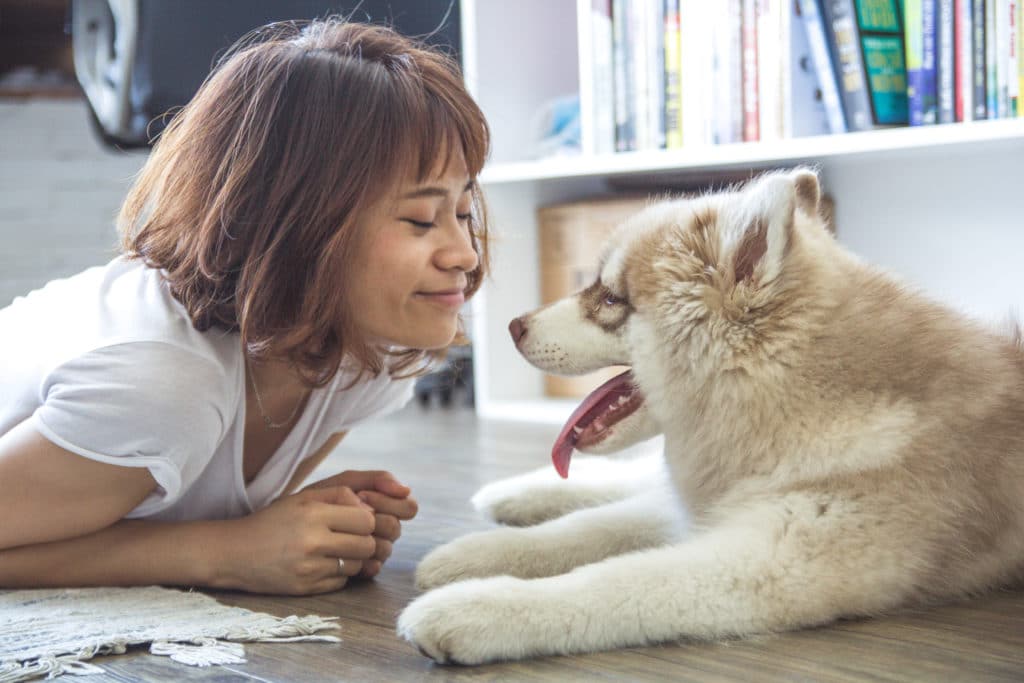 If you don't get into a low-cost in-state program, and you don't want to wait until the next cycle, many students apply to St. George's University and Ross University in the Caribbean.
Some St. George's grads let me know that one reason they went there is that the vet school cost looked to be cheaper than the comparable cost at an out-of-state program.
The sticker prices that I could find on their websites would suggest this as well, with about $271,000 for St. George's and $325,000 for Ross University.
For some reason though, when I run into clients from these schools who pursue veterinary science in my consulting business, the balances always seem to be way higher than they're "supposed to be." Veterinarians are smothered in debt.
The big distinction between these schools and those in the earlier four categories is that Caribbean schools are for profit. Someone outside of the Caribbean islands these schools are located in is making a killing off charging the students high prices for their education.
I've seen multiple cases of Ross grads who owe over $500,000 for a veterinary degree. Many of the St. George's grads that I've spoken with have owed over $400,000.
In my opinion, if your only option to be a veterinarian is one of these schools, make sure there's nothing else in the world you could do that would make you happy. Because of the for-profit nature of the institution, I wouldn't be shocked if there were massive tuition increases each year you attend.
The faculty and professors still care and want you to have a good education, but the conflict of interest created by the ownership structure would make me wary of attending one of these schools.
What Was Your Experience in Vet School?
Did you come out owing what you thought you would? What advice would you give to current applicants to vet school on what to look out for when trying to make a decision on where to go?
If you have over $100,000 of vet school debt and want a plan for it, just reach out and we can tell you how our service works to see if it's a good fit for you. Wondering how to reduce vet school debt?
The good news is no matter how much debt you have, there's a way to manage your money wisely where you can afford retirement, owning a home, taking nice vacations, etc. The path is just narrower the more debt you have.
If you're serious about regaining control of your debt and paying it off sooner, please click here to schedule a consult with me.