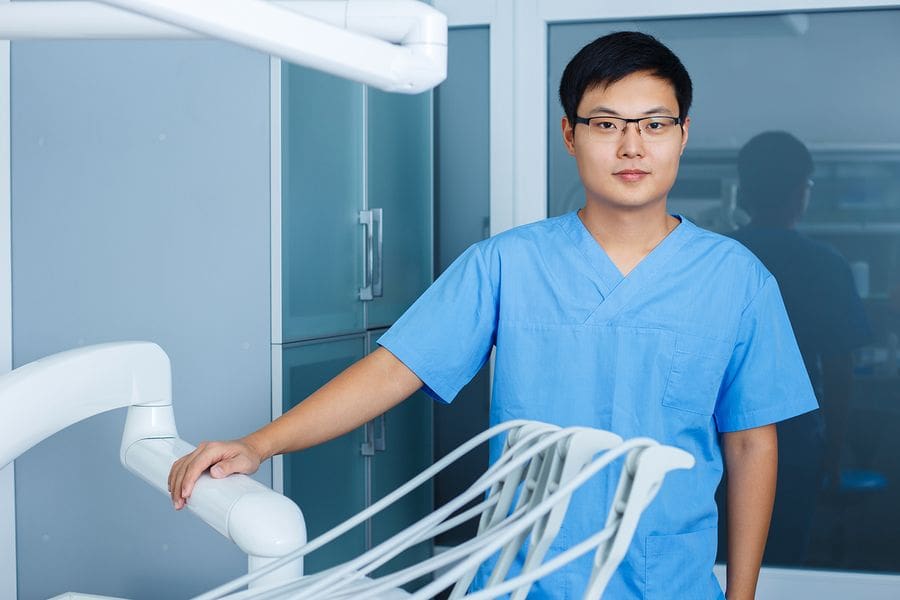 6 Min Read | Updated on August 19, 2021
Has your school shut its doors? Or have you received the dreaded news that your for-profit college is shutting down? If you took out student loans to attend a school that's now closed or in the process of being closed, you may have a lot of questions about closed school discharge.
There are colleges out there that have closed their doors for good. It can be a jarring experience to have your school close and you're left wondering what will happen. One big question you may have is: "Do I have to pay my student loans if my school closed?"
I know this answer is frustrating, but it depends.
Read on to learn more about what to do with your student loans after your school's closure.
Who is eligible for Closed School Loan Discharge?
Let's start with some good news. It is possible to get your federal student loans 100% discharged, under certain circumstances. So if you're wondering if you have to pay your student loans if your school closed, the answer is (hopefully) no. But you'll need to make sure that you meet the eligibility requirements.
If you have a Direct Loan, Federal Family Education Loan (FFEL) or Federal Perkins Loans, you may be eligible for closed school loan discharge if you:
Were a student and enrolled in college at the time the school closed
Were on a leave of absence that was approved by your school at the time the school closed
Withdrew from school and your school closed within 120 days if your loans were first disbursed before July 1, 2020.
Withdrew from school and your school closed within 180 days of that period if your loans were first disbursed on or after July 1, 2020.
If you meet one of these criteria, you may be eligible for 100% student loan discharge.
Who is not eligible for Closed School Loan Discharge?
On the other hand, you are disqualified from getting your student loans discharged if the school you attended closed and:
You withdrew from school within a period that exceeds 120 days, except in rare cases
You are enrolled and part of another educational program
All of your coursework for your program is done — this is still true even if you have not yet obtained your diploma or certificate
You completed a comparable program through a teach-out, by transferring academic credits to a new school or other other comparable means.
"Teach-outs" allow you to complete remaining coursework toward your original program and earn your diploma through another school. In this case, you'd still be on the hook for student loans as you're still able to complete your education and obtain a degree. On the other hand, if you say no to a "teach-out" offer, it's likely you'll not have to pay back your federal student loans.
Note that you'll only be able to receive loan discharge for programs that you weren't able to complete because of your school shutting down. If you were enrolled in a different program that you could have completed, you will qualify for a loan discharge for the funds you took out for that program.
It's important to note that this information is regarding federal student loans only. If you have private student loans, you'll need to contact the lender to see about their policy and procedures.
Applying for student loan discharge
If your school closed and you have federal student loans, they will not be automatically dismissed. You must apply to get your loans discharged.
First, fill out the Closed School Loan Discharge Application and send it to your student loan servicer. Secondly, ask your loan servicer about the application process for getting your student loans discharged. There is not a set deadline for the application. But you'd want to submit it as soon as you can.
If you are currently making payments, be sure to continue doing so until you are approved or denied for the discharge. Once approved for student loan discharge, you'll be off the hook for any repayment going forward.
If your application for student loan discharge is denied, you legally still have to make payments per your promissory note. If you are denied and think there has been a mistake, get in touch with your loan servicer and explain your reasoning.
Regarding what to do next with your schooling, you can take a look at the Department of Education's Closed Schools list to see if your school is on there and to get contact info for your state's educational service agency.
What is "Automatic School School Discharge?"
If you met the eligibility requirements above and have not enrolled in a comparable educational program within three years of your school closing, you may receive your closed school loan discharge automatically.
To qualify for an automatic closed school discharge, you must have attended a school that closed after Nov. 1, 2013 and before July 1, 2020. If you're eligible for an automatic discharge, the U.S. Department of Education (ED) will notify your loan servicer which should then, in turn, notify you.
Are there other student loan forgiveness programs?
Yes! Even if you don't meet the closed school loan discharge requirements, you may qualify for other federal forgiveness programs.
One of the most attractive programs is Public Service Loan Forgiveness (PSLF). If you work for a qualifying employer, you could receive tax-free forgiveness on your entire remaining balance in as little as ten years (120 qualifying monthly payments).
Other federal forgiveness and discharge options include:
Also, remember that federal student loan borrowers can apply for federal forbearance and deferment periods. Note that while general forbearances are available for Direct Loans, Federal Family Education (FFEL) Program loans and Perkins Loans, the COVID-19 0% interest period is only available to Direct Loan borrowers.
Stay informed about your closed school discharge options
If you have attended a school which shut its doors and are wondering what to do next, don't fret just yet.
In many cases, your federal student loans may be eligible for student loan discharge. The key is to fill out the student loan discharge form. Then talk to your loan servicer about the application process.
It might make sense to transfer to another program and forgo closed school loan discharge. For example, if you have $200,000 of student loans from attending Argosy University's psychology doctoral program, you might be confident you'll earn $80,000 with a PsyD. Without one, you think you'll earn $50,000.
In that case, a payment of 10% of your discretionary income at $80,000 could be the better financial deal over paying nothing but only earning $50,000.
You must analyze closed school student loan discharge on a case by case basis. Feel free to reach out to us or share your experience in the comments below.
Did your college close? What are some of your tips for other borrowers going through the same thing?
Refinance student loans, get a bonus in 2023
Lender Name
Lender
Offer
Learn more

$1,000 Bonus

For 100k or more. $200 for 50k to $99,999

Fixed 5.24 - 9.59% APR

Variable 6.24 - 9.99% APR

$1,000 Bonus

For 100k or more. $300 for 50k to $99,999

Fixed 4.96 - 10.24% APPR

Variable 5.72 - 10.24% APR

$1,000 Bonus

For 100k or more. $200 for 50k to $99,999

Fixed 5.19 - 9.74% APR

Variable 5.99 - 9.74% APR
Not sure what to do with your student loans?
Take our 11 question quiz to get a personalized recommendation for 2023 of whether you should pursue PSLF, Biden's New IDR plan, or refinancing (including the one lender we think could give you the best rate).