Achieving your goal of opening a dental practice took hard work, patience, and perhaps a little financial help through a dental practice loan. If you borrowed a loan for your practice or received dental equipment financing, your lender might've approved you at a higher interest rate due to the risk involved.
Despite being a specialty loan, you can refinance your dental practice loan the same way as a student loan refinance. Refinancing existing practice loans can potentially lower your monthly bills, save money, free up cash flow, and simplify business operations.
Benefits of refinancing dental practice loans
There are several reasons to consider refinancing dental practice loans. Here's more context about the advantages that a dental practice loan refinance can offer.
Lower interest rate
The most obvious benefit of refinancing is it can save you money through a lower interest rate. Depending on your credit and other factors, you might qualify for a rate reduction that saves you thousands of dollars in interest charges over the life of the loan.
Lower loan payments
Refinancing can potentially lower your monthly payment, too, depending on your loan term. The longer your refinance term, the more monthly installment payments you can make to repay the loan. Stretching your loan repayment to a longer term means you'll pay more interest charges over time, but can lead to a lower, manageable monthly payment amount.
Frees up cash flow
Running a successful dental practice means spending money on equipment and other expenses as the business grows. Refinancing can provide the necessary savings needed to fund future growth and equipment upgrades.
The added cash flow gives you more flexibility to make purchases for your practice as needs arise.
Practice loan consolidation
Refinancing also lets you consolidate several dental practice loans into one monthly payment. When you're trying to manage a dental practice, anything you can do to simplify day-to-day accounts payables is helpful.
Tax incentives
Another benefit to consider is that dental practice refinance loans might be tax-deductible. Even if refinancing comes with a high origination fee, the tax savings may outweigh the added cost. Always make sure you run your own numbers and consult a tax professional to ensure this benefit is available to your specific situation.
What to know about refinancing dental practice loans
When applying for a dental practice loan refinance, lenders take a hard look at your credit score and business financials before approving the loan. You'll need to receive credit approval to refinance your existing dental practice business loans.
Additional points to consider before getting a dental practice loan refinance:
There are limited

lenders

to choose from.

Not all lenders offer dental practice loan refinancing. Typically, the same traditional banks and credit unions that offer practice loans — like Bank of America and Live Oak Bank — provide a refinancing option.

Underwriting criteria isn't transparent.

Underwriting requirements aren't published online. Each lender has different requirements — for example, some consider your loan balance or the number of years left to repay the original loan.

Origination fees can add up.

Depending on the lender, you might get charged an origination fee or other charges. Pay attention to the fine print and always ask about all costs associated with a refinance loan.
Although refinancing might be an option, it's not necessarily for everyone. If you're struggling to make your monthly payments, need cash for practice upgrades, or want to lower your interest rate, refinancing makes a lot of sense.
If you've been overwhelmed with having multiple creditors, debt consolidation through refinancing leaves you with one bank or lender to worry about.
Dental practice loan refinance next steps
Dental practice loan refinancing could be the choice that frees up cash flow for your business and speeds up your debt repayment.
If you're considering refinancing your dental practice loans, head over to our guide to dental practice loan options by state. You'll find specific contact information for obtaining a dental practice loan or practice refinance loan based on your practice location.
You can also earn a $1,000 cash bonus when you close on select dental practice financing loans (over $100,000) with one of our lending partners by mentioning Student Loan Planner.
GET A $1,000 BONUS WHEN FINANCING A PRACTICE!
Start your search for financing to buy the dental practice of your dreams. If you use one of our partner banks, we'll give you a $1,000 bonus when you close your practice loan (valid for practice loans of at least $100,000 in size). See what bankers are available in your state with the button below.
Learn More
Best Dental School Refinancing Deals

1
Disclosures
$1,050 BONUS1For 100k+. $300 bonus for 50k to 99k.1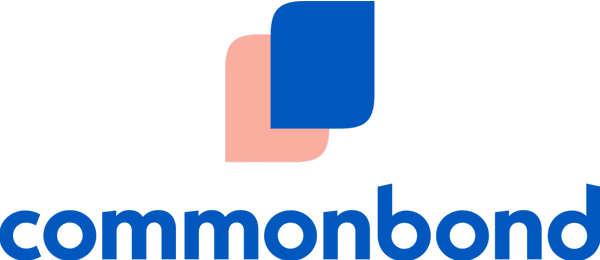 2
Disclosures
$1,050 BONUS2For 100k+. $300 bonus for 50k to 99k.2

3
Disclosures
$1,000 BONUS3 For 100k or more. $200 for 50k to $99,9993

4
Disclosures
$1,000 BONUS4For 100k+. $300 bonus for 50k to 99k.4

5
Disclosures
$1,275 BONUS5 For 150k+. Tiered 300 to 575 bonus for 50k to 149k.5

6
Disclosures
$1,000 BONUS6For $100k or more. $200 for $50k to $99,9996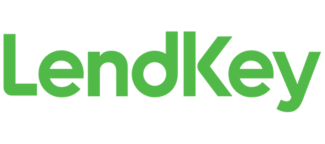 7
Disclosures
$1,250 BONUS7For $100k or more. $100 to $350 for $5k to $99,9997

8
Disclosures
$1,250 BONUS8 $350 for 50k to 100k8