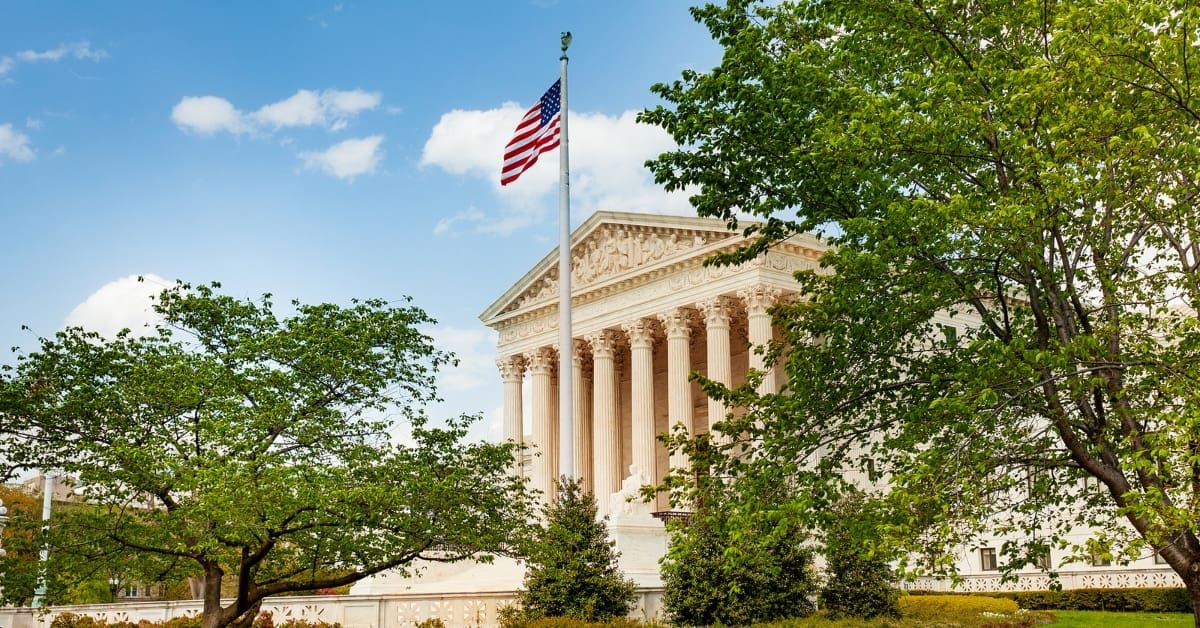 5 Min Read | Updated on August 11, 2023
A key federal consumer protection agency is sounding the alarm that the upcoming end to the student loan pause could be catastrophic for many borrowers.
The Consumer Financial Protection Bureau (CFPB), an independent federal agency tasked with overseeing the financial services industry, issued a report last week warning that millions of borrowers may struggle with the return to repayment. With many borrowers already falling behind on other consumer debt, and millions now facing a transformed student loan landscape, the CFPB warned that there is a significant risk of a large number of borrowers defaulting on their student loans after repayment resumes.
Student loan pause is ending due to debt ceiling bill
The student loan pause has now been in effect for over three years. Since March 2020, payments on government-held federal student loans have been halted, interest has been frozen, and collections efforts against defaulted borrowers have been suspended. Originally intended to last six months, former President Trump and President Biden issued a number of extensions. The payment pause is now in its 39th month.
After the most recent extension, enacted by Biden after the Supreme Court agreed to hear appeals related to legal challenges over the President's sweeping student loan forgiveness plan, the Biden administration suggested that the student loan pause would finally end later this summer. However, in the past, both the Trump and Biden administrations had repeatedly made statements that payments would resume, only to extend the student loan pause again at the last minute. There was at least the possibility that President Biden could extend the student loan pause yet again later this summer, particularly if the Supreme Court strikes down his student loan forgiveness plan.
But that possibility now seems to be exceptionally remote. Earlier this month, Biden reached an agreement with Congressional Republican leadership to pass a spending bill that raises the debt ceiling. Biden managed to exclude from this bill Republican-led priorities to repeal and reverse student loan debt relief initiatives, including the student loan forgiveness plan. But the bill codifies the end of the student loan pause, requiring payments to resume after the end of August. Barring a new national emergency that would provide a basis for a new student loan pause, this means that payments will almost certainly resume this September or October.
CFPB warns that the end of the student loan pause could have significant financial impacts
In its report, the CFPB cited data suggesting that millions of Americans are already struggling with other bills. This may make it difficult for these families to afford an additional payment, particularly given ongoing inflation.
"Delinquencies on non-student loan products are up by more than half a percentage point since our last update," said the CFPB. "Borrowers with large balances relative to their income may find their scheduled monthly student loan payments especially difficult to manage if they are not enrolled in income-driven repayment (IDR) plans when the payment pause ends. Student loan borrowers who are already having difficulty with their other payment obligations are especially likely to struggle with their student loan payments if they don't get some sort of payment relief like enrolling in an IDR plan."
Other forms of consumer debt now compete for borrowers' monthly payment money
The CFPB also noted that many borrowers now have higher monthly payment obligations on other consumer debt, which will make it more difficult for them to afford their student loan payments, even under IDR plans. "Overall, there has been a 24 percent increase in median monthly payments on non-student-loan debts for student loan borrowers in our sample since the start of the pandemic," said the CFPB. "Borrowers deprioritize their student loan payments relative to other debts, suggesting that some borrowers who are struggling but not currently behind on other payments may still struggle with the return of their student loan payments."
Complicating matters is the fact that millions of student loan borrowers now have a new loan servicer since the student loan pause began. Over 40% of borrowers have a different servicer now, according to the CFPB, as servicing giants like Navient and FedLoan Servicing have left the Education Department's federal student aid system. In their place are new loan servicers, such as Aidvantage, and smaller servicers that now have taken on a much more substantial role, like MOHELA.
"So far, more than 17 million accounts for federal student loans have been transferred, and more transfers—either to different servicers or different servicing technology platforms—are expected in the coming months, ultimately reaching more than 30 million accounts," said the CFPB. "For some borrowers, this process may be smooth with few changes. But other borrowers may need to create new logins with their new servicer, re-enroll in autopay, or update their payment information."
Biden administration has promised student loan borrowers smooth transition
The Biden administration has promised borrowers a smooth transition to repayment as the student loan pause comes to an end. The Education Department is discussing a number of initiatives to facilitate this. This may include significant outreach to borrowers (especially those who may be at risk of defaulting). It may also extend some sort of grace period during the first several months of the pause, whereby borrowers will not be penalized for missing payments.
Other flexibilities are already available. The administration is allowing borrowers who apply or recertify for IDR plans to self-report their income. And no borrower will be required to recertify their income for at least six months after the student loan pause ends.
The Education Department has also rolled out the Fresh Start program. This initiative will provide borrowers in default on their federal student loans with an extension of the collections suspension and a pathway out of default for up to one year after the student loan pause ends.
Nevertheless, the unprecedented return to repayment of over 40 million Americans, all at the same time, will undoubtedly be problematic for many borrowers who are already struggling financially or have experienced loan servicer changes. And a funding crunch that has resulted in delayed implementation of key federal student debt relief programs, and layoffs of customer service staff at some major student loan servicing companies, may make the return to repayment chaotic and painful.
Refinance student loans, get a bonus in 2023
Lender Name
Lender
Offer
Learn more

$1,000 Bonus

For 100k or more. $200 for 50k to $99,999

Fixed 5.24 - 9.59% APR

Variable 6.24 - 9.99% APR

$1,000 Bonus

For 100k or more. $300 for 50k to $99,999

Fixed 4.96 - 10.24% APPR

Variable 5.72 - 10.24% APR

$1,000 Bonus

For 100k or more. $200 for 50k to $99,999

Fixed 5.19 - 9.74% APR

Variable 5.99 - 9.74% APR
Not sure what to do with your student loans?
Take our 11 question quiz to get a personalized recommendation for 2023 of whether you should pursue PSLF, Biden's New IDR plan, or refinancing (including the one lender we think could give you the best rate).