An equal number male and female students graduate from U.S. medical schools each year. However, throughout their careers, women are about 25% less likely to get a raise. This leads many to wonder how physician women can ask for higher pay. 
It's no secret that often times women doctors make less, but there are some reasons behind this.
Sadly, there is still lingering sexism toward women who appear too assertive. Many women walk on eggshells to avoid the issue of money. They assume, "If they had more money, they would offer it." There is also hesitance like, "The company just provided me with a generous maternity leave, I shouldn't push my luck."
In addition, many women tend to form friendships laterally rather than upward, so we don't have trusted mentors who can help guide us in our careers.
These are hurdles we need to overcome in our workplace as well as within ourselves. Here are some steps to consider taking to determine how physician women can ask for higher pay. 
Why You Should Negotiate Or Ask For a Raise
When you go buy a car, you never pay sticker price. Likewise, when you interview for a new job or you do well at it, you are expected to negotiate or ask for raises.
Did you hear that? Asking for more money is expected.
Men naturally get that. So should you.
However, many women fear asking for a raise will negatively affect our relationship with our bosses. The truth is we actually have the opposite effect when we ask for more pay. We demonstrate that we're serious about our careers, are proud of our hard work, and have the creativity to work out a solution. These are the types of qualities that employers are looking for.
Each time you get a raise, you will find yourself continuing to get good results at work, such as being trusted with more autonomy or being offered into leadership roles with decision-making authority.
When Is the Right Time to Bring Up Your Compensation?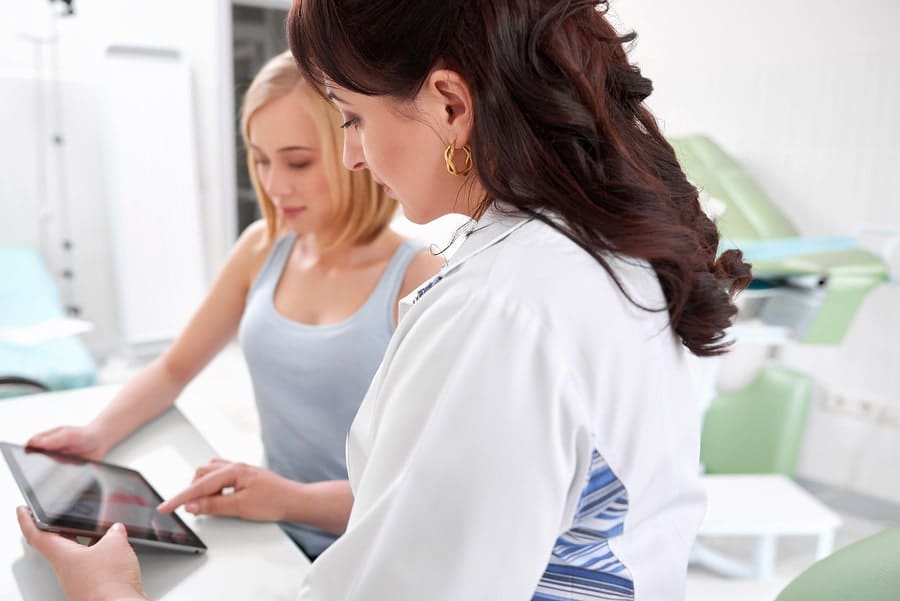 If you are a potential new hire:
You should negotiate pay at the interview before the contract is drafted. Once the contract is on paper, it is much harder to go back to the table to discuss.
In my experience as a physician recruiter, many academic centers would say, "This is our standard contract that we have all new hires sign, we hope you will join us." Then they immediately extend their hands to shake yours. They want you to walk away thinking that it is non-negotiable.
While group offerings may be unchangeable, such as 401k/403b fund offerings and health insurance benefits, salary increase and addendums may still be successfully added. But these must be discussed during the interview.
You should always hire an employment attorney before you sign a contract, but don't expect to get them to ask for more money on your behalf, but to represent you in other ways. Where an employment attorney becomes most valuable is to review the first draft to tighten the language if needed and re-convey the information so YOU understand the terms yourself. These are very important and you will want to professionally consult on these, but the legwork for your salary is on you.
If you are asking for a raise in your current role:
The traditional time is at your quarterly or semi-annual review. However, I think you have a better chance of a raise if you go in at a time when funding has just been reviewed. You may have to do some research and ask the finance department when this is, such as the beginning of the fiscal year. Another good time to ask for a raise is right after you made a big accomplishment.
How to Negotiate With a Potential New Employer
Rarely does negotiating look as simple as this: you highball the employer, the employer low balls you, and you split the difference.
Instead, you need to come prepared with research. 
The most important number you need to know is your market value. This is what you are worth to your employer. Never go into a meeting without knowing this number.
To get this number, you need to know the compensation for your position and geographic area which is even a great salary negotiation tip for female medical students.
Do not, I repeat, do not get your compensation from Google. The figures from Salary.com, Payscale, or Glassdoor aren't accurate because subspecialties, leadership positions, and geography will vary. For example, interventional cardiologists and general cardiologists have different compensation, a program director, and a research attending also have different compensation, and geographical arbitrage varies whether practicing in rural town USA or the California Bay Area.
The most accurate compensation data is from MGMA, which stands for Medical Group Management Association. They collect the most data for physician compensation based on specialty and geographic region. One way to get this info for FREE is to sign up for websites that give away these reports for free in exchange for you giving them your current salary information and employer name.
The second best place to get this info is through Doximity, which you can also sign up for FREE. It collects its own in-house data from you to form their own compensation report. While it's not as comprehensive as MGMA, it isn't too far off.
How You Use Your Market Report to Negotiate
Your market value will determine the range that you consider to be acceptable, which is formally called "ZOPA" – zone of potential agreement.
The 75 percentile is typically your anchor number where you start your negotiations. Your minimum acceptable offer is typically the mean. Anything above 75 percentile is an excellent offer, and anything above 90 percentile is a superior offer.
As a rule of thumb, many studies show that people make their anchor number about 20% away from their desired goal. This means that if the first offer is $200,000, it is likely they are willing to pay you as high as $240,000.
The Most Common Question You Must Avoid
A common tactic for employers is to ask, "What is your current salary?"
At this time, this question is only illegal in a few cities and states, but not all. I think we'll be seeing laws prohibiting this question in the next few years in all 50 states. Until then, this could be a trap to use this figure as an anchor number for your new job.
One way to avoid answering is to is to say it depended on many variables. Keep it as vague as possible. If probed for how much you W2 last year, do the "dumb doc" charade and say you have to get in touch with your tax guy.
How To Ask For a Raise In Your Current Role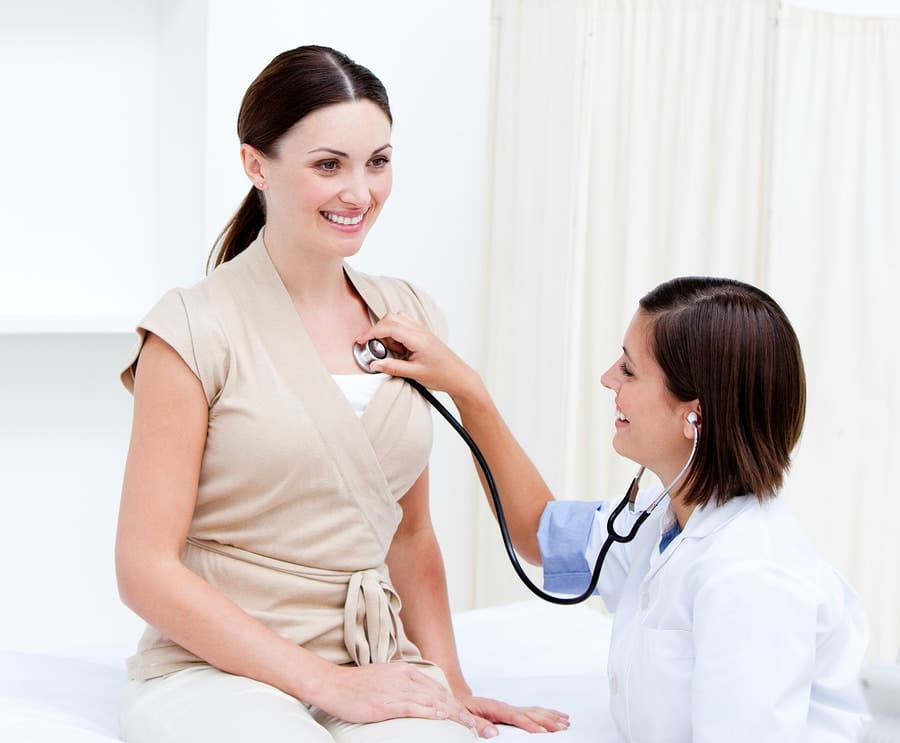 Do female physicians need to negotiate more assertively? As you work, keep an impeccable record of your performance and how much value you bring to the employer. Document testimonials you received from patients, residents, and attending colleagues about how they love working with you. List the benefits you provide to your employer, especially how much you either made or saved them money.
You also need to poll as many people at your institution and nearby ones how much they make. I know it's hard to bring up this sensitive information that many people don't even share with family. But it's very important to do this.
You want a range from polling these people so you can get a good idea of average earnings and develop your own market report. The more data points you have, the more accurate your market report will be. Male colleagues generally come up with numbers that are inflated. Female colleagues tend to be paid less. Administration will tell you numbers that are too low.
With these records and figures, you are ready to request a meeting to discuss your compensation with your boss. Sound super positive. Then use the tactics described earlier to negotiate.
Why Women Lose At the Negotiating Table
What not to do:
Do not ask for a raise via email. (I'm sure you already knew this, but I had to make sure.)

Do not apologize for asking for a raise. Be confident!

Do not explain you need a raise based on personal or emotional reasons. You may have just had another baby and childcare is expensive, your spouse may have just gotten a huge pay cut, or you may not have gotten a raise for over five years. These don't tell the employer what benefits you provide them and why they should invest in you.

Do not mention the negative feelings you may be harboring or complain about your lackluster pay. Even if the meeting goes really south, don't raise your voice or cry. Keep level-headed.

Do not compare yourself and say, "Jane makes more money than I do…" Some employers prohibit employees from sharing their compensation with other employees so the last thing you want is to turn your talk into an HR violation. At best, you also don't want to throw your colleagues under the bus.

Do not threaten to leave if you don't get a raise. Even if you are 100% serious about following through, you will be seen as too harsh and demanding.
How You Can Negotiate For Other Things Besides Higher Pay
Being turned down is discouraging, but it can be a window to discuss alternatives that could be just as valuable. These alternatives include:
Sign-on bonus when you start (assuming new)

Stipend for signing a contract early (assuming new)

Moving costs (assuming new)
Money is important, but don't forget the most valuable commodity in the universe: time. Time is finite and cannot be bought. You can discuss ways to get more time off:
Eliminate shifts

Vacation time

Time off to go to conferences or get CME credit

PTO time (aka "sick" days)

Flex time (e.g. the ability to leave early or to arrive late)
If it is still a "no" to everything, ask if the reason is purely due to budget or to performance. If it is the latter, re-group at a later date, say six months from now, to review your raise again.
How a Raise Can Go a Long Way and Help You Pay Off Loans
Now that you know how physician women can ask for higher pay, it's time to talk about what to do with your student loan debt once you obtain a raise. When you get a raise, you should not look at it in the short-term.
For example, if you get a raise of $8,000 per year, that is not just $8,000 that year. It is $160,000 over the course of 20 years. For some people, $160,000 is how much they can expect to get forgiven by PSLF for their situation. If you are planning on PSLF forgiveness and you successfully get a raise, you can easily save half a million or more throughout the course of your career.
Student Loan Planner® can help strategize your student loan payment plan when you have a windfall from a raise. Email Travis at [email protected] and consult with him.
Do you have trouble asking for a raise or have you thought about using any of the strategies mentioned above? Let us know in the comments below!