You've decided to become a pharmacist, but now you have to figure out how to pay for pharmacy school. A 2019 American Association of Colleges of Pharmacy survey found that graduates left school with $172,329 in debt on average. Your debt may look very similar, depending on which type of pharmacy school you attend.
It's important to remember that not all repayment methods are created equal for pharmacists. To avoid getting in over your head with debt, here are the best ways to finance pharmacy school, ranked in order of priority.
The reality of the pharmaceutical job market
If you're thinking about becoming a pharmacist, the good news is it's a career that pays well. According to the Bureau of Labor Statistics (BLS), the median salary for pharmacists was $126,120 in May 2018. That doesn't paint the whole picture, though.
The job outlook for pharmacists isn't as promising. The BLS projects a 0% change in the employment of pharmacists between 2018 to 2028. This is, in part, due to several factors, like the increase in pharmacy schools and more businesses moving from brick-and-mortar locations to mail order and online pharmacies.
Competition for pharmacy jobs is likely to increase as more graduates start looking for jobs. If your mind is set on becoming a pharmacist, you may be facing an uphill battle.
How to pay for pharmacy school
There are a few places you can find the money for pharmacy school. Every student's situation is unique, but in general, this is the order you should follow to choose how you'll pay for pharmacy school.
Option 1: Federal loans
For most people, taking out federal student loans should be the only option to pay for pharmacy school. With a saturated job market, the income you envisioned earning may never come to fruition. Federal loans have several advantages over other loan types, especially student loan forgiveness.
Pharmacy graduates with federal loans can get on an Income-Driven Repayment (IDR) plan, like Pay As You Earn (PAYE), and have their debt forgiven after 20 years. Getting on this plan will lower your monthly payments and take away a lot of the stress that comes with paying back six-figure student loan debt. There's a potential tax implication at the end of the repayment period, but there's also time to prepare for it.
Another type of forgiveness you may qualify for is Public Service Loan Forgiveness (PSLF). This benefit typically only applies to pharmacists working in not-for-profit hospitals and other eligible employers but it leads to student loan debt forgiveness. PSLF offers forgiveness tax-free after 10 years of qualifying payments.
No other type of loan gives you the perks and protections available with federal student loans. Before moving on to other funding options, make sure you've maximized your federal student loans.
Option 2: Private loans
Use caution when borrowing private loans to pay for pharmacy school. Private loans are a poor choice in most circumstances. With that said, there are times when they can make sense. For instance, if you're planning to work for a retail pharmacy, like CVS or Walgreens, and you've exhausted federal loan options, private loans can bridge the gap. If you end up at a not-for-profit facility, pursuing loan forgiveness is the better repayment path.
Private loans are a good alternative to Grad PLUS loans, too, if you can secure a low enough interest rate. Most college students haven't had enough time to build up their credit enough to qualify for a good rate on their own, so you may need to add a cosigner.
Option 3: Borrow from family
Some people pay for college expenses by borrowing funds from family. It's great to have loved ones who want to help, but this is typically a bad idea.
The pharmacy job market is a perfect storm for disaster right now. Employment is trending down and is ultra-competitive. The profession's income potential is decreasing, too, as pharmacy student loan debt rises. All of these factors put you in an awkward position in which you may not have the ability to pay back your parents or loved ones right away.
The only time to consider this option is if:
You attend a public pharmacy school that has lower education costs
You work in a less saturated market than the national average
Borrowing money from family to finance pharmacy school should be a last resort.
To recap, the best option for paying for pharmacy school is taking out federal student loans, followed by taking out private loans, and then borrowing money for specific scenarios only.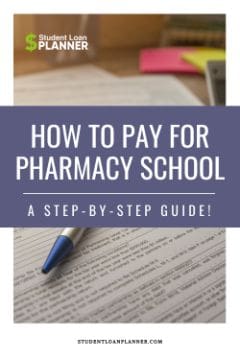 The benefits of federal loans for pharmacists
Federal loans also come with other protections not found with most private loans, like deferment and forbearance. They also provide a path to financial relief, whether you're just starting or you have other life goals to pursue.
If you have federal loans, you may qualify for an IDR plan. There are four IDR plans available to borrowers:
Pay As You Earn Repayment Plan (PAYE)
Revised Pay As You Earn Repayment Plan (REPAYE)
Income-Based Repayment Plan (IBR)
Income-Contingent Repayment Plan (ICR)
Each plan is different, but all of them are based on your income and family size. They're designed to make monthly student loan payments more affordable. If you're starting out and making less money, IDR plans are a way to save money.
Getting on an IDR plan provides financial freedom to go after other life goals, like marriage, family, buying a house, investing and more. You must be on an IDR plan to qualify for any of the federal loan forgiveness programs.
The choice is yours
If you're still set on becoming a pharmacist, follow the suggestions above to find the money for pharmacy school. Approaching your student debt with a smart strategy is your best bet for long-term success and less financial stress.
If you've already graduated and need to figure out the best repayment strategy for you, our student loan consultants can help you create a customized repayment plan.

Lends at most
degree programs
Check eligibility
in 2 minutes

Large autopay
discounts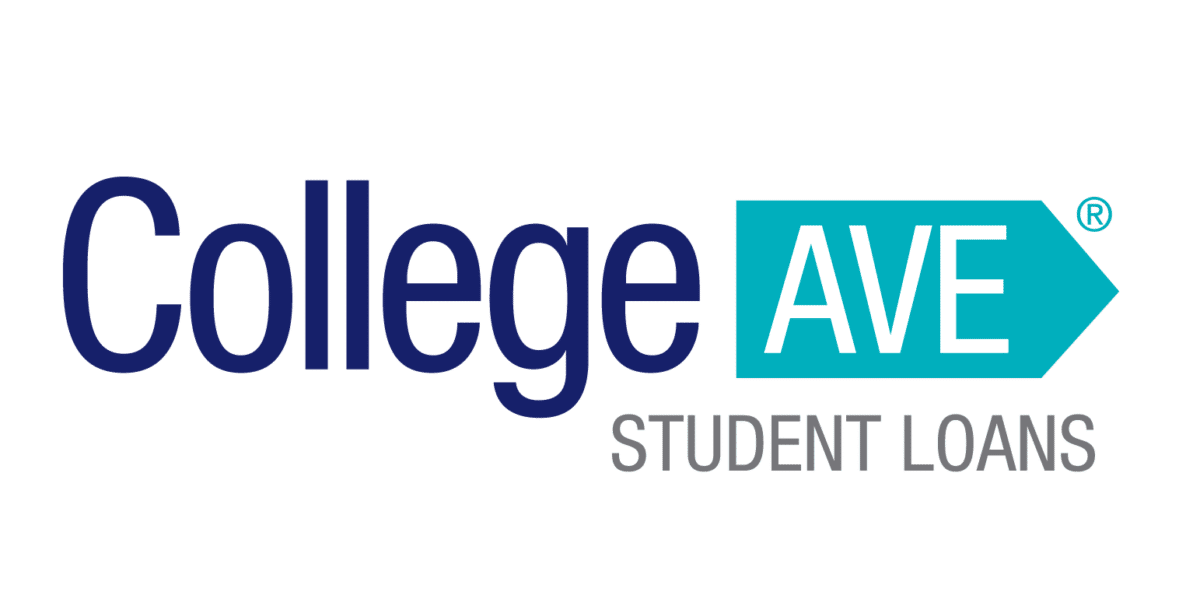 Flexible repayment options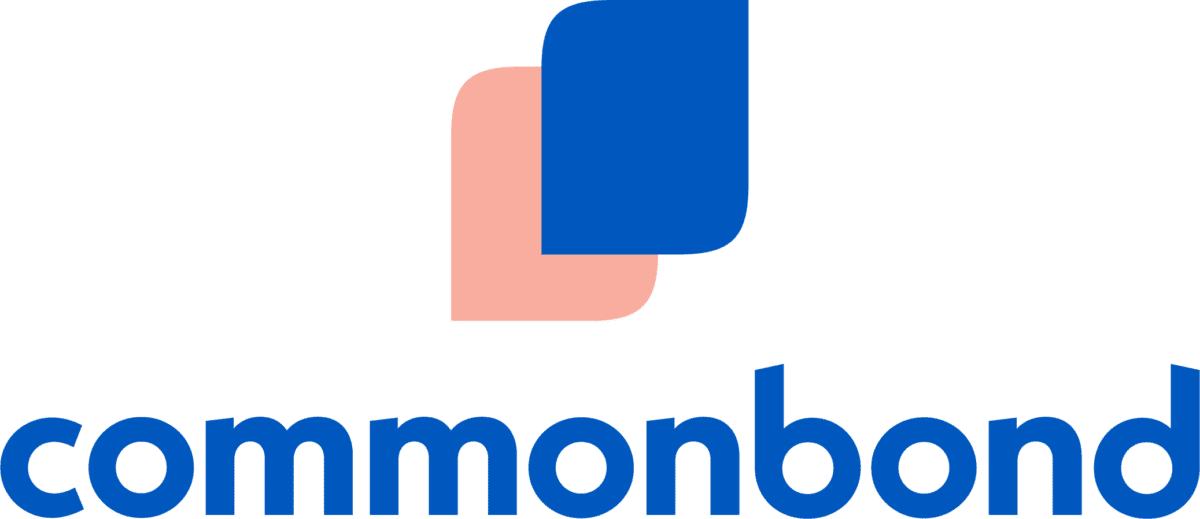 Focus on
graduate students