Students planning to stay in school to get their Ph.D. may end up adding to their student loan debt. Graduate student loans are becoming more prevalent. A 2019 Department of Education report shows that the share of federal loans going to graduate students rose from 32% to 42% between 2003-2004 and 2018-2019.
For students pursuing a Ph.D., finding funding is key to avoiding more student loan debt. If you have to take on more Ph.D. student loans, federal student loans offer access to valuable protections and programs. When federal loans aren't enough, private student loans can fill the financial gap.
Ph.D. programs that may lead to student loan debt
A Ph.D. is an academic degree, often research-based. Typically, they aren't eligible for Public Service Loan Forgiveness (PSLF). Without PSLF, you might be facing a hefty student loan debt unless you can secure other means of paying for your education. Student loans for doctorate degrees would more likely qualify because doctorate programs can lead to positions at PSLF-qualifying employers. Ph.D. degrees usually don't.
Ph.D. programs that can lead to student loan debt include:
Criminal justice
Education
Health sciences
Psychology
Management
Nursing
Social work
No matter what Ph.D. program you are pursuing, there's a chance you may have to take out student loans to pay for your education.
Let's take a closer look at Ph.D. student loan options.
Federal student loans
Federal loans should be your first source of funding for Ph.D. student loans. There are two federal options available: Direct Unsubsidized loans and Grad PLUS loans. Both types of loans have their perks and limitations.
Direct Unsubsidized Loans
Direct Unsubsidized Loans, also known as Unsubsidized Stafford Loans, are an option for graduate and professional students, including those pursuing their Ph.D. Unsubsidized loans are slightly different from subsidized federal loans, which are only available to undergraduate students.
The annual limit for Direct Unsubsidized Loans for graduate or professional students is $20,500 at a current interest rate of 6.08%. These loans aren't based on financial need, and you will be on the hook for interest during all periods, including while in school and grace periods. This interest will accrue and be capitalized, which means it is added to your loan balance.
Graduate and professional students can borrow a maximum of $138,500 in Federal Direct Loans, but no more than $65,000 can be from from Subsidized Loans. That total amount includes all federal loans taken out as an undergrad, too.
Although there's no need to prove financial need, you still need to fill out a Free Application for Federal Student Aid (FAFSA) form to be eligible for Direct Unsubsidized Loans. Below are the fees associated with taking out a Direct Unsubsidized Loan:
| | |
| --- | --- |
| | |
| October 1, 2018 to October 1, 2019 | |
| October 1, 2019 to October 1, 2020 | |
Grad PLUS Loans
If Unsubsidized Loans aren't enough to cover your Ph.D. program, another option is Grad PLUS loans. Students can borrow up to the cost of attendance minus other financial aid already received.
Grad PLUS loans currently have a fixed interest rate of 7.08% and have costly loan fees over 4.2%, which is deducted from your loan disbursement.
Payments on Grad PLUS loans aren't required until after a six-month grace period, but interest accrues during school and will capitalize when you start making payments.
If you have to take out Ph.D. student loans to pay for school, look at federal loans first before moving on to other options.
Related: Your Complete FAQ Guide to the Grad PLUS Loan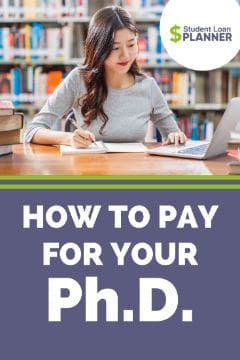 Private student loans
If federal student loans aren't enough, private student loans can help cover the difference. Many private lenders have graduate student loans specifically for students pursuing graduate and professional degrees, like a Ph.D.
Approval for private student loans is credit-based. The majority of students will require the assistance of a cosigner to qualify for private loans. Private loans may offer lower interest rates than federal loans if you have excellent credit; however, they don't provide access to federal repayment programs and protections like deferment and forbearance.
Take time to compare private lenders and find the best rates before making a decision.
Other important funding options for Ph.D. students
Many students pursuing a Ph.D. will also have financial aid opportunities available. Options can include free money for college as well as work-related programs.
Ph.D. students should look at the following financial aid solutions before taking on more debt.
Scholarships and grants
The best kind of money to pay for your education is free money that doesn't need to be repaid. Qualifying for scholarships and grants is the best source of free money for school.
Looking for scholarships and grants also starts with filling out a FAFSA form. Submitting it as close to when it's released at the beginning of October is critical because many scholarships consider applications on a first-come, first-served basis.
For more help, check out 12 more sites to find Ph.D. student loan scholarships.
Fellowships
Fellowships can come from your school or external sources, like corporations or the government. Typically fellowships offer financial support without obligations to teach or research.
Check with your school's financial aid office for more details on fellowship opportunities that may be available.
Assistantships
Taking a role as a teaching or research assistant can not only pay for tuition but also often comes with an annual salary and health insurance. Check with your school for details and application deadlines.
Employer tuition reimbursement
More employers are starting to offer some form of tuition reimbursement. Large corporations that offer reimbursement include:
Google
Proctor & Gamble
Best Buy
Home Depot
Check with your employer to see if the company has a tuition reimbursement program available.
Federal work-study
Work-study programs provide extra money for tuition and expenses in exchange for part-time work related to your field of study. Programs are typically need-based.
Finding money for college you don't have to pay back is ideal. Explore these options first to try and save money on your Ph.D. program.
A plan for paying for your Ph.D.
Getting your Ph.D. is going to be expensive if you don't receive funding. Be sure to exhaust all your options for applying for free money and work and research programs before taking on more student loan debt. You could easily end up with a six-figure debt burden, especially if you already took out loans to pay for your undergraduate studies.
Look at all the available options and formulate a plan. If federal money isn't enough, check out our lending partners to compare rates on private student loans. They can help match Ph.D. students with various student loans.

Lends at most
degree programs
Check rates
in 2 minutes

Large autopay
discounts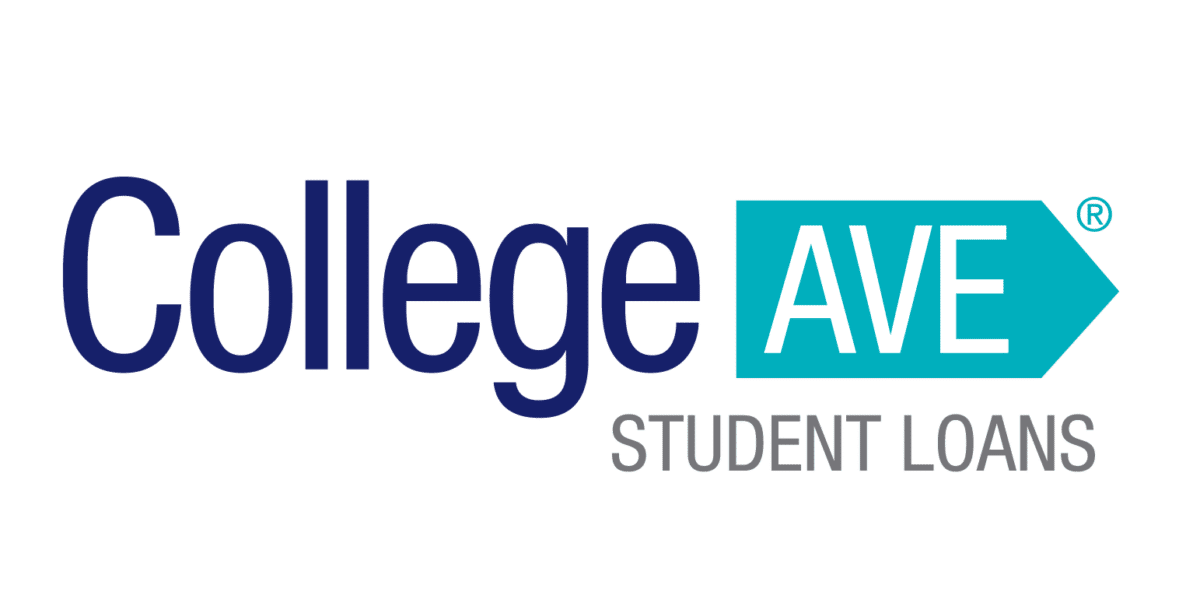 Flexible repayment options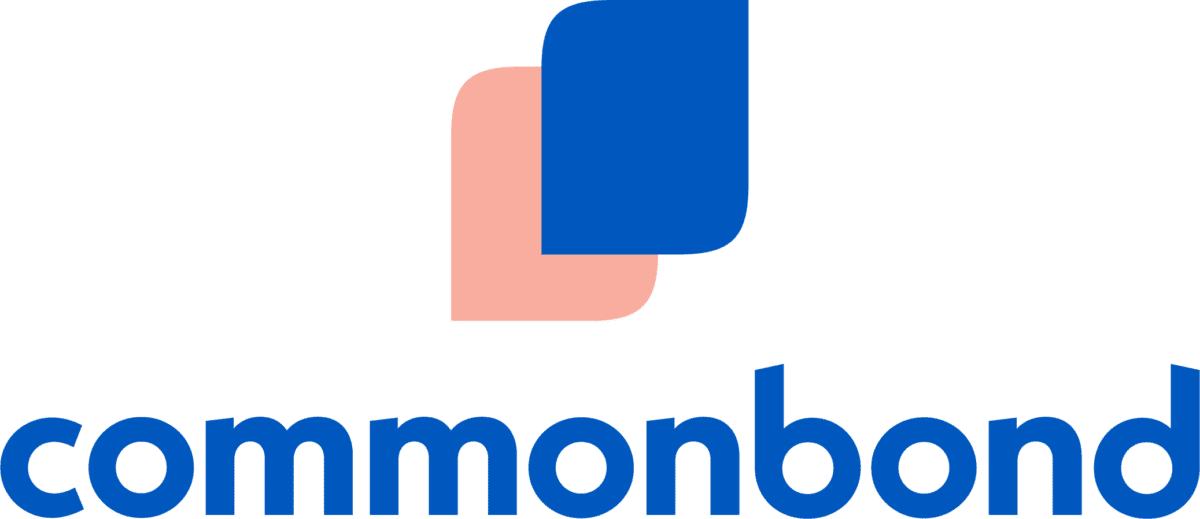 Focus on
graduate students
TAKE THE PRACTICE OWNERSHIP QUIZ!
Take our 15 question quiz to see in 2 minutes if you're ready to own or grow a practice (we'll give you a $500 Amazon gift card if you fund a loan with one of our referral partners too).
Take Our Quiz