Physical therapists are in high demand. According to the Bureau of Labor Statistics, the career field is expected to grow 18% by 2029. This rate is much faster than the 5% average growth for all professions.
A Doctor of Physical Therapy degree is required to become a PT, which typically means incurring extra student loan debt. According to the American Physical Therapy Association (APTA), the average physical therapy school graduate has more than $83,000 in student loan debt. A 2019 survey by WebPT showed that over a third of PT students expect to graduate with over $100,000 in student loan debt. In our own consults, we've seen many PTs with six-figure student loan debt.
Becoming a PT can be a costly task. Fortunately, there are several ways to pay for PT school with the help of federal grants and scholarships, federal student loans and private student loans. Here's what you need to know to figure out how to pay for PT school:
1. Grants and scholarships for PT school
Whether you're preparing for PT school or are already in a program, grants and scholarships are a great way to pay for education expenses. Because you won't need to pay them back, grants and scholarships should be your first option to pay for college. If they're available, that's free money that will bring your student debt total down. Look for federal aid first before applying for loans.
FAFSA
The Free Application for Federal Student Aid (FAFSA) is where you want to start. If you're wondering how to get physical therapy school paid for, the FAFSA helps you determine how much federal aid you are eligible to receive, including federal grant and scholarship opportunities.
If you haven't filled out your FAFSA yet, you can use the FAFSA4Caster, which is an early estimator tool that can help you plan ahead for college.
State-specific FAFSA deadlines start as early as February 1 for priority consideration and end as late as June 30. State grant deadlines also run from March through October. Use January as your time to gather all your deadline information and create your calendar for the year. Plan for getting your FAFSA application in by the right deadline in the spring; use the summer for saving money and applying for more scholarships and grants, and then be ready to meet the FAFSA update deadline in September if you need to update any information.
Check with your state and school about how they define their deadlines, too. For example, some say the deadline is the date postmarked, whereas others say it is the date received.
Other grant and scholarship resources for PT school
Another way to find scholarships is found at College Scholarship Service Profile.
States offer grants as well. For state contacts, check out this guide from the Department of Education.
There is also grant money available specifically for women. For example, the American Association of University Women offers Career Development Grants for women pursuing postgraduate education opportunities.
Examine each grant and scholarship opportunity to make sure it's not a scam. Many scholarships and grants end up just being loans. According to the FTC, some tell-tale signs you've found a scholarship scam are offers that ask you to pay a fee, speak in absolutes, or ask for credit card or bank account information.
There are many scholarships available to PT students. You can find more information on available scholarships here. You may be able to get most of your undergrad studies completely paid for with scholarships and grants.
2. Federal student loans for physical therapy school
After filling out the FAFSA application, you'll have an idea of how much you can borrow in federal student loans. Federal financial aid for physical therapy students can come in the form of various federal loans.
DPT student loans have a limit, though. The aggregate Stafford loan amount limit for graduate students is $20,500. The aggregate limit for all Subsidized and Unsubsidized loans is $138,500 for graduate students, and Subsidized loans can only account for $65,500 of the total amount.
Parents can't take out Parent PLUS loans for graduate studies; however, DPT students can take out Grad PLUS loans for graduate school. The current interest rate on Grad Plus loans is 5.30%. Grad Plus loans have a fixed interest rate that lasts for the entire life of the loan.
Federal student loans can cover the cost of attendance, living expenses, and more to cover your physical therapy education. On top of that, the loans offer deferment, forbearance, and Public Service Loan Forgiveness (PSLF). New grads can also take advantage of the six-month grace period.
3. Private student loans for physical therapy school
Private student loans may be a better option than Grad PLUS loans and come from private lenders like a bank or other type of financial institution. This is especially true if you are going to end up in private practice and not need access to loan forgiveness options. Private student loans can bridge the gap when federal student loans aren't enough to pay for school and physical therapy programs.
Physical therapy students who haven't established good credit yet might not qualify for private student loans without a cosigner who has excellent credit. A cosigner is someone who is on the hook financially if you can't make your student loan payments. Typically, this is a parent or other family member you trust. If you can qualify for a lower interest rate and don't need loan forgiveness, going for private loans over Grad Plus loans can save you money.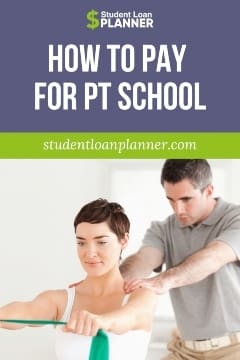 Physical therapy school student loan repayment options
Physical therapists might have high student loan debt due to tuition costs for DPT programs, but they also have repayment options that can make paying off student loan debt easier, such as forgiveness options that can save tens of thousands of dollars. Refinancing is another solid choice, depending on how much debt you have.
PSLF options for PT graduates
PSLF is a popular federal loan forgiveness program. It's not the most straightforward program to understand, though. The main PSLF requirements you need to know about are:
Loan Type. Your student loans must be Direct Loans or consolidated to a Direct Consolidation Loan.

Repayment Plan. Your loan must be on one of the four income-driven repayment (IDR) plans.

Employer. You must work for a qualifying employer, such as one of many government organizations or non-profits.

Loan Payments. You will need to make 120 on-time monthly payments while working for a qualifying employer.
Once you've made your 120th payment, you can apply for PSLF. If you're approved, all of your remaining student loan debt will be forgiven tax-free.
IDR plans
If you don't qualify for PSLF or don't want to work for 10 years in the public sector, there's another way to get loan forgiveness. It also involves being on an IDR plan. After 20 to 25 years (depending on the specific plan) of monthly payments, your remaining student loan debt is forgiven. Unfortunately, this could come with a hefty tax penalty.
The IRS considers this forgiven amount as taxable income, which means you could see a huge "tax bomb" when your loans are forgiven. However, with proper planning, you can set aside money to pay for this over the next couple of decades and be fine.
Refinancing your physical therapy school loans
If you've already been working to repay your DPT student loans, there's another repayment option to consider. For physical therapists who owe 1.5 times their income in student loans or less, refinancing can save you considerable amounts of money. By refinancing to a lower interest rate, you can save thousands in interest payments and pay off your debt faster.
Refinancing your DPT student loans will turn them into private loans. Consider whether you need access to federal protections and programs before moving forward. Refinancing will close the door to other repayment options.
If you want to learn more about how to pay for PT school, Student Loan Planner® offers pre-debt consults. We can help you look at your options before you ever commit to borrowing anything. With a customized plan for your education, you can feel more confident about how you're paying for your PT program.
For graduates, Student Loan Planner® consultants can determine the best course of action for repayment of your loans, too. Find out how we can help you come up with the best possible student loan repayment plan.

Lends at most
degree programs
Check eligibility
in 2 minutes

Large autopay
discounts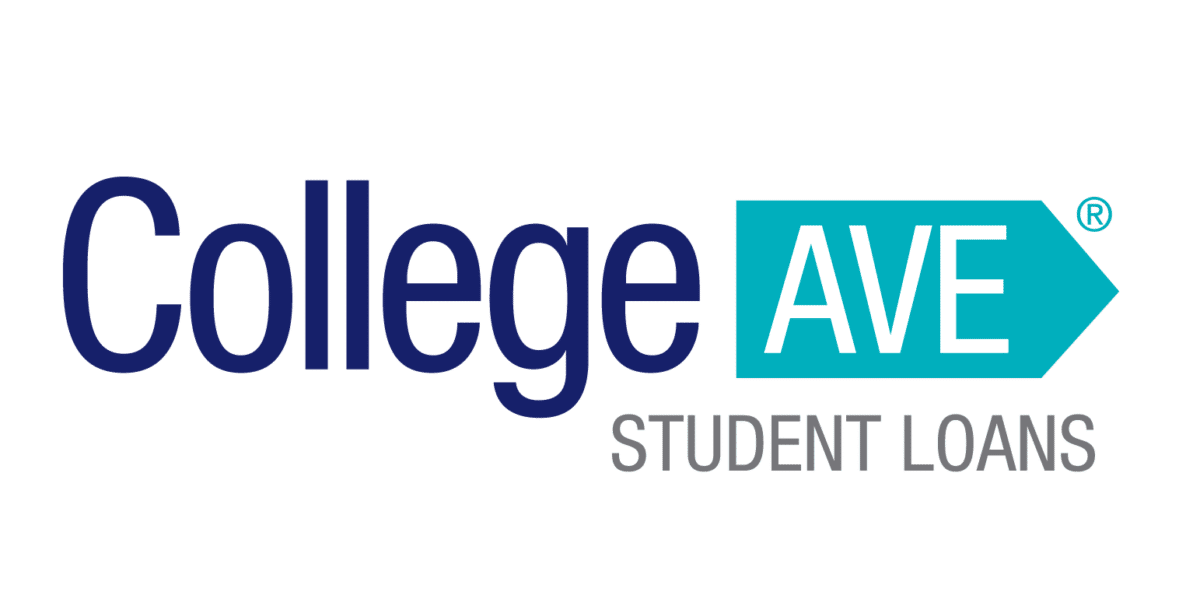 Flexible repayment options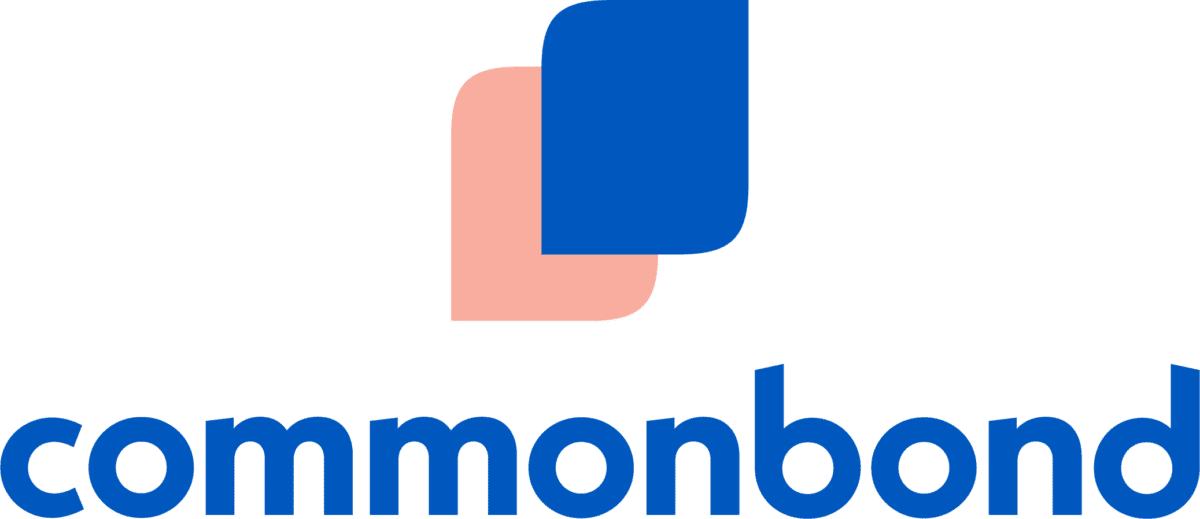 Focus on
graduate students
GET A $500 BONUS WHEN FINANCING A PRACTICE!
Start your search for financing to buy the dental practice of your dreams. If you use one of our partner banks, we'll give you a $500 bonus when you close your practice loan. See what bankers are available in your state with the button below.
Learn More