Law school used to be a guaranteed way to be financially successful, but it's just not true anymore.
The cost of law school has gone up while incomes have stayed stagnant. Paying back student loans has made it a challenge for lawyers to build wealth and live the lifestyle they expected when pursuing that career. Tuition matters as does school choice.
Getting a JD is still a great career path, but the days of going to law school at any cost are done. The median pay as of May 2017 was $119,250 per the Bureau of Labor Statistics (BLS) but the average starting salary for a private sector job is $68,375
There is a flood of jobs out there but a ton of people graduating law school. There are a little more than 200 accredited law schools in the US with over 111,000 JD candidates currently enrolled.
When I looked at the top 10 schools in terms of enrollment, I was shocked! Many of the schools are not only top 10 in numbers, but 4 are also top 15 in terms of ranking according to US News & World Report.
| | |
| --- | --- |
| | |
| | |
| | |
| George Washington University | |
| | |
| | |
| Western Michigan University | |
| | |
| | |
| | |
| | |
Any guess to how many people practice law? Nearly 800,000! If you think lawyers are everywhere, well, you're right 🙂
It seems like a ton of jobs, but with about 35,000 newly minted lawyers graduating each year, finding a job can be tough for a graduating JD.
As we examine the different law school rankings, it's not just simply about tuition. Nor is it about expected income after graduating. We now have to factor in the percentage of lawyers that graduate and have a job vs can't find one.
Lowest cost law schools – in-state public schools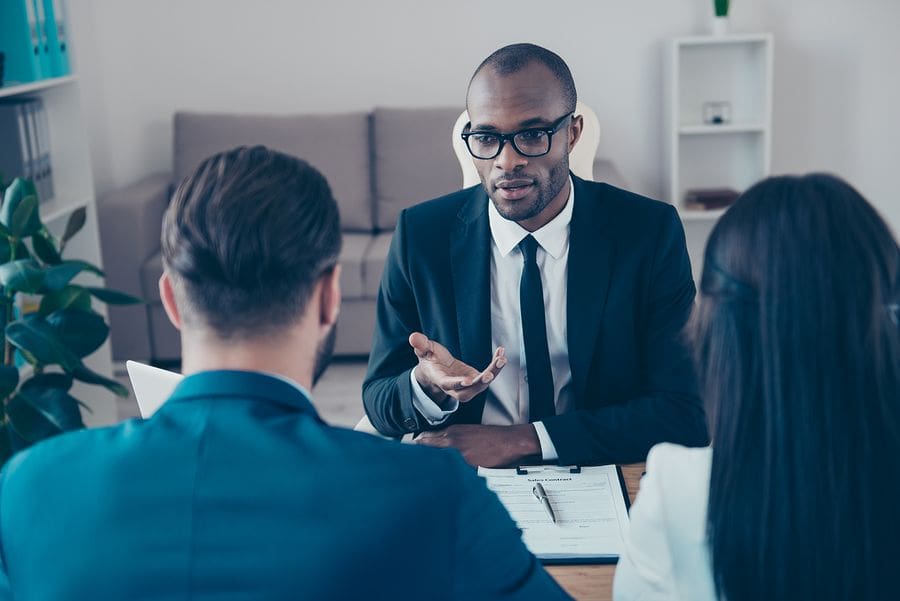 According to US News, the average in-state tuition is $26,864 and the average starting salary This is the best tuition/starting salary ratio outside of the top 10 law schools.
The best value law school is Georgia State University. According to the Internet Legal Research Group, GSU's annual tuition is about $17,000 which is below the average and graduates earn about $77,000 upon graduation. Nearly 92% of students pass the bar and over 80% are employed within 9 months of graduating. Plus, the school is in Atlanta which is a fun place to live.
Next, let's look at the University of North Carolina – Chapel Hill. Their annual in-state tuition is about $23,000 and nearly 50% of students receive some sort of grant. Starting salary is a cool $100,000 for the 77% of graduates who are employed within 9 months.
In terms of the more populated states, affordable in-state schools are hard to come by. Most aspiring attorneys in these states should look for scholarships like it's a full-time job and keep their cost of living as low as humanly possible.
California has no reputable law school for less than $35,000 per year that I could find, so there's no real "affordable" option here without a scholarship. However, going to an accredited in-state school might be better than paying more for a private or out of state school. Either way, the options are limited. California does boast some of the top law school rankings in the country. Graduates get paid at the top of their profession. I'll get to that later.
If you live in Texas, then Texas Tech might be your best bet. Both their tuition of $23,000/yr and starting salaries of graduates are right in line with the average at around $70,000. Plus 82.5% of attendees receive some form of a grant. This is a very solid affordable option for Texas residents. An honorable mention would be University of Texas – Austin. Although their tuition is $35,000 per year for in-state tuition which is above average, it's a top 15 school with starting salaries above the lawyer median of $119,000.
Florida has some options where tuition is below the average including their big state schools Florida and Florida State plus Florida International. The problem is that the starting salaries are below the national average. However, if you can get a law degree with lower debt than average, then that's a pretty good deal.
New York is similar to California. They do have two law schools with tuition below average, University of Buffalo and CUNY-Queens College. The problem is that graduates average starting salary is below average and their employment post graduation is abysmal. New York residents should try to get grants and scholarship money to make law school more affordable.
Expensive law schools – Out-of-state public schools
The average out-of-state tuition for law school is $40,308. That means JD candidates will pay 50% more for the same education as their in-state counterparts (Remember that in-state average tuition is $26,864).
Three of the biggest offenders are the University of Connecticut, University of California – Davis, and Indiana University. These universities are destroying their out-of-state students' finances.
| | | |
| --- | --- | --- |
| | | |
| University of Connecticut | | |
| | | |
| | | |
Imagine graduating with close to $200,000 of graduate school debt without the opportunity to earn a six-figure income. Stay away!
Private law school tuition is very expensive
The average private school tuition is going to be around $47,000 and let's face it, there's really no reason to pay a premium to go to any law school outside the top 25.
Western Michigan University Cooley Law School is absolutely horrendous. First of all they charge over $50,000 per year for tuition. That's very high, but most importantly, their graduates have a very low bar passage rate of 61.5% and the average starting salary is around $45,000 per year. That is well below average.
| | | |
| --- | --- | --- |
| | | |
| Western Michigan University | | |
| Average In-State Law School | | |
| | | |
So how does Western Michigan rank #6 on the number of JD candidates enrolled in the school. That's because their acceptance rate is 87%. If this is a fall back school, pick another one or wait. This is a horrible value.
Not all private schools are wealth destroyers and I wanted to give Brigham Young University (BYU) and honorable mention. For those who are LDS, the tuition is super affordable (around $12,000/year). For those who observe another religion, BYU's tuition ranks on par with the in-state school average at around $26,000 per year. That's a solid deal for a private law school and even compared to out-of-state public schools.
Top 20 law schools – a compelling value
Sometimes affordability and value isn't just about cost, it's about ROI (return on investment). What are you getting in return for spending/borrowing six-figures of student debt?
These schools are high cost, high return schools. Not only to do graduates from these schools receive more than 2x the national starting salary average, but most of them have the highest employment rates post-graduation (~90%) too.
Many graduates with over $200,000 in student loans but if they can make $180,000 starting out which is the average for those who graduate with a JD from a top 10 law school, they can reasonably be debt free within 5 years if not sooner.
Think about it, the average lawyer makes close to $120,000 and ones who graduate from these schools start out at a 50% premium to the average! It's worth it to pay up for the starting salary alone let alone their income upside throughout their career.
Borrowers beware though. Anytime someone takes out debt, they need to follow through. People who enroll at these schools must make it through, graduate, and practice law at a private law firm to make it worth it. Those that don't will be stuck with crippling student debt and without the income to overcome it.
Public sector law – manageable with federal student loans (but proceed with caution)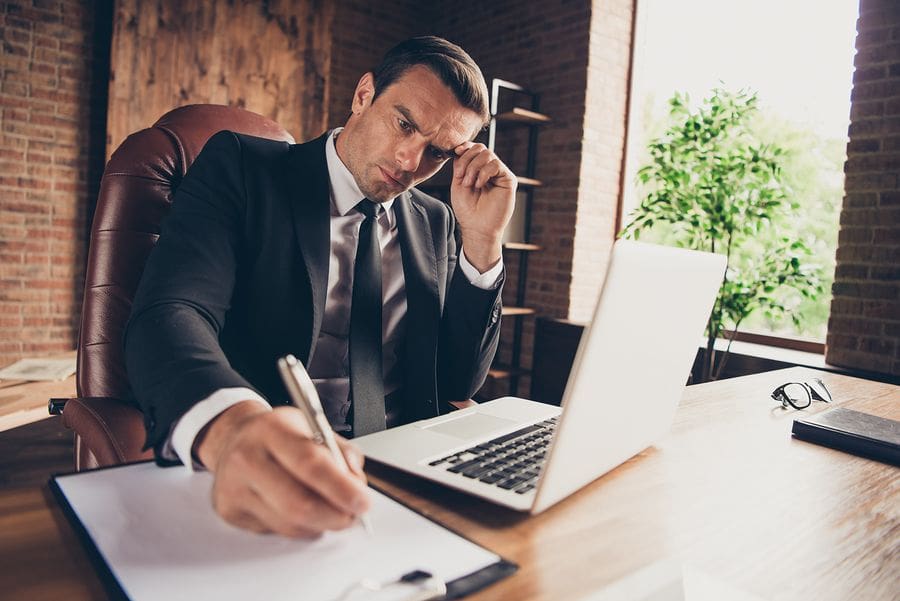 For those aspiring lawyers who want to work in the public or non-profit sector, they can expect income between $50,000 to $60,000 which is below the starting private sector starting salary average and the upside is also much more limited.
That being said, Public Service Loan Forgiveness (PSLF) makes loan repayment affordable if they plan to stay in that sector for 10 years whether they have $90,000 in student debt or $200,000.
It's bizarre, but when going for PSLF, the payments have very little to do with how much student loan debt they have. It is almost all due to their income.
Let's say that John graduated from a private law school and owes $200,000 at 6.8% and is making about $55,000 as a public defender. Now Michael also makes $55,000 but owes only $90,000 at 6.8%. They'll both get 3% raises each year.
In other words, their income will be identical over the next 10 years. They both decide that PAYE (pay as you earn) is the best repayment plan for them.
As you can see, their total payments are identical even though John had more than 2x the debt that Michael did. That extra debt is all forgiven tax-free with PSLF. John gets to repay his debt at about $0.21 on the dollar and Michael pays it back at $0.47 on the dollar. Both would be phenomenal.
Now, a lot can happen in 10 years including changes to the plan and other life & career circumstances. Even if someone is on the path to PSLF, the debt is still there until the federal government forgives it.
Even If John or Michael make it to 119 qualifying payments and not the full 120, there is no tax-free loan forgiveness and they'd be stuck paying off a lot more debt than they started with.
For that reason among others, we would never recommend anyone take out more loans than they have to. No matter what loans should be avoided or minimized as much as possible.
There's another downside if someone is relying on PSLF and doesn't care how much debt they take out. Someone in John's position will probably feel stuck even if he ends up hating the public sector job. He'll feel beholden to it simply for loan forgiveness and be miserable.
Michael, on the other hand, can feel ok leaving because his debt would still be manageable if he took a higher paying private law firm job. In that case, he'd probably just refinance and pay if off quickly.
Nonetheless, public sector lawyers have a manageable path to becoming student debt free assuming they get to 120 qualifying payments.
What did you think of our law school rankings?
Did you come out owing more debt than you expected when you started law school or did you owe less? What advice would you give to current applicants to law school who are trying to decide where to go?
If you have six-figure student loan debt from law school and are struggling to figure out how to pay it back the best way possible, we can help. We've done consults with many in a similar position including 100+ lawyers with an average student loan balance of $221,000.
The good news is no matter what you owe, there is a plan out there that will save you the most money. Keep more money in your pocket by finding the best way to pay back your student loans.
Don't let student loan debt stop you from accomplishing your other goals. Get clarity on what it's going to take to become student debt free.
Click here to schedule a consult with me.
What factors did you think about before attending law school? Do you wish you would have chosen a different school?