If you've borrowed money through student loans, you'll quickly realize that most of your monthly payment doesn't go toward lowering your debt. Instead, most of it might be applied toward accrued interest on your account.
And sometimes the interest rate can be high enough on student loans to actually increase your loan balance.
One thing you can do to get a lower interest rate on your student loans is to refinance. The main reason people look to refinance student loans is to get a lower interest rate and better loan terms, which makes sense. The lower your student loan interest rate, the less your overall debt bill ends up.
For example, say you have $100,000 in student loans with a 6% interest rate on a 10-year loan. You would end up adding more than $33,000 in interest to your loan at the end of 10 years. Getting a lower interest rate and setting up better monthly payment options could be just what you need to jumpstart your student loan payback.
But how do you lower your student loan interest rate? When you look to refinance student loans, you can get a lower interest rate if you meet certain criteria. Here are 11 ways to lower your student loan interest rate.
1. Improve Your Credit Score
So, how can you get a lower interest rate on student loans? It starts with your credit score.
Do you know your credit score? If not, you can use services like Credit Sesame, Credit Karma or AnnualCreditReport.com to keep tabs on your credit score. FICO scores range from 300 to 850. Some lenders will accept a credit score of 650 to qualify for refinancing, but you should work towards a credit score of 700 or better to receive the lowest interest rate on your student loans.
Check your lender's eligibility requirements before moving forward with the student loan refinancing process.
How Can You Improve Your Credit Score?
Pay your bills off on time and in full. Delinquent payments can remain on your credit report for up to seven years.

Never carry credit card debt over from month to month.

Your credit age is important. If you have older cards, keep them open as long as they don't have annual fees that are costing you more than their worth.

Don't use more than 30% of your eligible credit.

Make sure your credit report is accurate. Reports show 20% of consumers have an error on one or more of their credit reports (there are three major credit bureaus).

Limit new credit applications when you're thinking of refinancing. Every time you apply, there's a hard inquiry made and your credit score drops on average three to five points. It may not seem like a lot, but it could make a big difference when trying to negotiate a lower interest rate on your student loans.
2. Have a Cosigner With Good Credit
While most federal student loans don't require a cosigner, private student loans are generally the opposite, as they almost always require a cosigner. Asking someone to cosign on your student loans isn't always an easy task since you're asking to stake their financial reputation on you being responsible for paying off your student loans.
Who can you have cosign your loan, so you can get the best student loan interest rate? The obvious choice would be a parent or another close relative, like an aunt, uncle or grandparent. Other choices could be a family friend, mentor or former teacher. It should be someone who has a close relationship with you.
Be sure to check with lenders to see if they offer the option for cosigning. Lenders all have their own rules and restrictions concerning cosigners, so take time to research each one carefully.
If you do choose to use a cosigner on your student loans, understand the risk they're taking by vouching for you. And go out of your way to be responsible when it comes to repayment on your loans.
3. Take Time to Find the Right Student Loan in the First Place
One of the best ways to lower your interest rate on student loans is to start with the right student loan that fits your situation. Everyone is different. And finding the right student loan options will depend on your end goal and what's important to you.
For example, you might be looking at Grad PLUS loans as an option. But if you'll owe a modest amount compared to your salary after graduation, private student loans may be a better option.
Grad PLUS loans have a high origination fee over 4%. And you might be able to find a lower student loan interest rate with a private lender. The issue with private student loans, however, is that they come without borrower protections.
Keep in mind that some private student loans have origination fees if you're borrowing in school as opposed to student loan refinancing loans, which have no fees. For private student loan options while still in school, check out our private student loan referral partners Sallie Mae, Earnest and Ascent.
4. Don't Defer Payment
While many people qualify to defer student loan payments, this isn't usually the best option. Unless you have subsidized federal student loans, interest will continue to build up during this time of deferment, causing you to incur even more student loan debt. There are times when deferment might be a good option, such as if you're called into active military service, have a serious financial crisis or have a short-term financial hardship. But these situations are rare.
You might be tempted to defer payments to get your financial footing after graduating, but too often people make the mistake of fighting through and finding another way. If you have federal student loans, exploring income-driven repayment (IDR) plans might be the best option. Being able to pay even a little bit of your student loans is better than deferring payment most of the time.
Take time to analyze your financial situation and judge whether you really need the option to defer or if you can find another way to help make ends meet. You might need to adjust your lifestyle to allow more financial flexibility or look into a part-time side hustle to give you extra income to pay your student loan debt. Deferring payments should be seen as a last resort, not your first line of defense.
5. Set Up Automatic Payments
One way to help lower your student loan interest rate is to sign up for autopay, where your student loan monthly payment is automatically deducted from a checking or savings account on a specific day each month. Some lenders, federal and private, will offer up to a 0.25% interest rate discount when you sign up to have monthly payments automatically deducted from a bank account.
One bonus to setting up autopay is not having to worry every month about payments being on time or missing a payment. It's one less financial decision to worry about, and you get a discount for choosing to pay this way.
6. Pay Your Bills On Time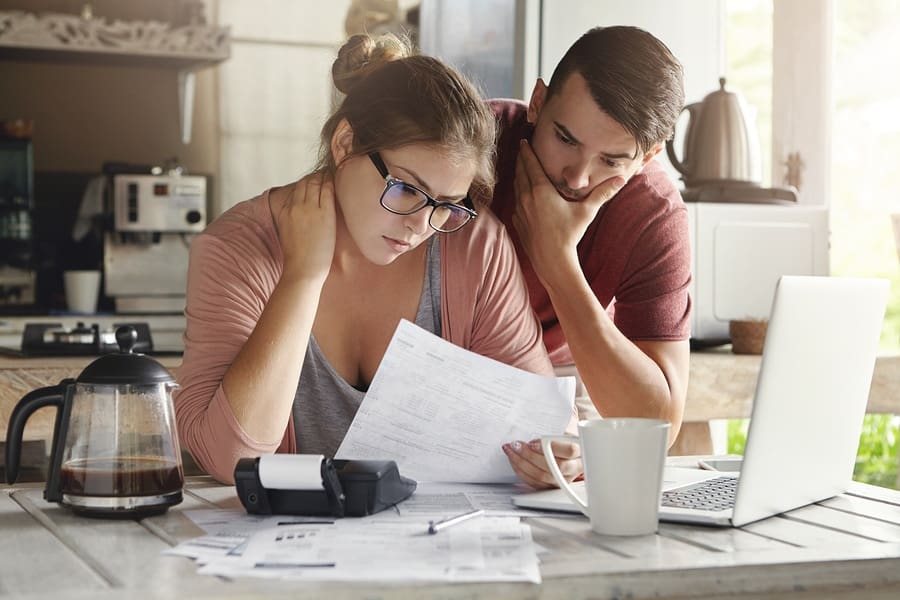 If you're looking to refinance student loans with a lower interest rate, paying your bills on time is a great way to improve your financial standing. But it's easy to lose track if you aren't careful or haven't set up automatic monthly payments.
Consistently making payments on time can also help you earn a bonus. Many lenders offer a reduction to your interest rate if you make consecutive on-time monthly payments for a three-year consecutive period.
Check with your lender to see if this option is available. One missed monthly payment will cancel any reduction, so take time to set up automatic payments to ensure you don't disqualify yourself from this simple bonus reduction.
7. Loyalty Discounts
Check with your own bank to see if they offer any kind of loyalty discounts or reductions for using their lending services for student loan refinancing. Banks like Wells Fargo and Citizens Bank offer 0.25% discounts for having a checking or savings account through their banks.
In our experience, these loyalty discounts do not compete with the best offers that you can find by comparison shopping with our lending partners. That said, you should give it a try to see if you could benefit.
8. Shorten Your Student Loan Terms
Although there are other factors involved, generally lenders offer a lower interest rate for shorter repayment terms and a higher interest rate for longer repayment terms.
Standard repayment terms for federal student loans are 10 years, but private students often have terms as short as five years. You might be able to score an even lower interest rate by shortening the repayment term through refinancing.
Obviously, your monthly payment is most likely going to go up if you choose a shorter term. If you aren't ready to attack your student loans and pay them off aggressively, refinancing to a five or seven-year term isn't right for you.
In the long run, though, having a much lower interest rate is going to save you a ton of money and get you out from under your student loan debt quicker.
9. Shop Through Our Partners To Find the Best Rates
Take time to check out the private lenders that Student Loan Planner® partners with for great fixed and variable interest rates and cash-back bonuses. We have negotiated the best cash-back bonuses for you. But, if you find a better deal, you can contact us and we'll try and find a way to beat your deal still.
Many of our partner lenders offer low interest rate loans, as well as multiple repayment options. With many lending partners available, we are confident that you'll find one that is right for you and fits your needs.
One nice feature most of these private lenders offer is the ability to get a pre-qualification offer.
When you move forward with a student loan refinancing option, there is a hard inquiry performed on your credit that can negatively affect your credit score. But getting a pre-qualified offer only requires a soft inquiry, which won't affect your credit score.
10. Use the Student Loan Calculator
We've developed a free student loan calculator that will help you save time and money figuring out the right loan repayment options for you.
While there are many student loan calculators that exist, none of them are as extensive or as easy to understand. Student Loan Planner®'s calculator acts as an interest calculator and a student loan refinancing calculator.
Another feature of the calculator is it allows you to see if you can earn subsidies from the REPAYE program. If you owe more than double your income in student loans, this free tool is perfect for you.
Also, using the student loan calculator lets you look at long-term costs, not just what costs look like for you right now.
Life changes and so does your family, your income and your plans. Use a tool that will help factor in changes like these. Download the student loan calculator below and start finding ways to save money today.
11. Learn To Live On Less Money
Perhaps you've graduated and landed a good job. It seems like a great time to reap some of the rewards of all your labor by spending your salary on things you've dreamed about.
However, just because you might have money to spend, doesn't mean it's always the best option. You still have a large student loan debt waiting to get paid off. You also want to have some financial flexibility in your life in case something changes.
It's much harder to refinance student loans if lenders see you're living paycheck to paycheck without any real savings.
What areas should you splurge on and what things can you live without for a while? Look at two of the biggest purchases you'll probably make in your life, an automobile and a house. See if there are ways to lower your costs and save by choosing more economic options instead of your dream car or house. Choose to defer those splurges, so you can afford to pay your debt off faster. This will allow you to choose a shorter student loan refinancing term in order to get a lower interest rate and, ultimately, save on your student loan debt.
Should You Refinance Your Student Loans?
Refinancing to get a lower interest rate on student loans can get you away from bad lenders or high interest rate student loans. There are some things to keep in mind, though, when making this decision.
This is why you need to compare student loan variable and fixed interest rate offers and consider alternative options, as well.
If you're interested in taking advantage of Public Service Loan Forgiveness (PSLF), keep in mind that you'll lose access to this federal student loan program if you refinance student loans through a private lender.
You'll also lose access to flexible repayment with IDR plans, loan deferment and forbearance options that are protected by the federal student loan program. However, some private lenders have unemployment protection, though, which allows you to pause repayment for three months if you lose your job.
If your goal is to get a lower rate on your high interest rate students loans and pay them off quickly, student loan refinancing might be the perfect choice for you and your financial situation.
Taking the time to look at all options will help you in the long run, no matter what option ends up being the right one for you.
Caitlin See contributed to this article.