Navient Corporation is one of the nation's largest federal student loan servicers. Since 2017, Navient has been mired in a growing number of lawsuits. This includes suits from the Consumer Financial Protection Bureau (CFPB), several state attorneys general and a group of teachers.
A major settlement, joined by 39 state attorneys general, was announced on January 13, 2022 that requires Navient to provide a total of $1.85 billion in relief to private and federal student loan borrowers.
More than 66,000 Navient private student loan borrowers who were taken advantage of will receive complete loan cancellation of their remaining balances. Additionally, approximately 350,000 federal loan borrowers who were steered into long-term forbearance instead of an income-driven repayment (IDR) plan will receive restitution payments equaling about $260 each.
We'll explain what the conclusion of the Navient lawsuit means for you.
Let's take a look at why legal action against Navient Corporation began and how it got to the point it's at today.
CFPB lawsuit: The beginning
In January 2017, the Consumer Financial Protection Bureau filed a lawsuit against Navient. The CFPB accused Navient of failing to act in its customers' best interests. Among other things, the CFPB charged that Navient:
Failed to correctly apply or allocate borrower student loan payments to their accounts
Steered struggling borrowers toward multiple forbearances instead of income-driven repayment plans
Deceived private student loan borrowers about cosigner release requirements
Reported loans incorrectly to the credit bureaus
Failed to inform borrowers of IDR plan renewal deadlines
In May 2020, Navient filed a motion for the CFPB lawsuit to be dismissed in its entirety. This lawsuit is currently still open.
State lawsuits: Attorneys general nationwide unite for a big win
The CFPB lawsuit was followed up with state attorney general lawsuits in Illinois (January 2017), Washington (January 2017), Pennsylvania (October 2017), California (June 2018) and Mississippi (July 2018).
The allegations made by each state attorney general are similar to those made by the Consumer Financial Protection Bureau.
A total of 39 state attorneys general joined in a settlement that was announced on January 13, 2022. It requires Navient to:
Cancel $1.7 billion in subprime private student loan balances owed by more than 66,000 borrowers.
Pay $95 million in restitution payments to approximately 350,000 federal student loan borrowers. Payments are estimated at around $260 each.
Additionally, Navient must pay the attorneys general $142.5 million and implement reforms to better serve student loan borrowers. For example, Navient must explain the benefits of IDR plans. It must train specialists to advise distressed borrowers on alternative repayment options and provide guidance on forgiveness programs, such as Public Service Loan Forgiveness (PSLF).
Navient also has to stop providing compensation that incentivizes its team to get borrowers off the phone as quickly as possible.
Teacher lawsuit: A small win with no direct relief for borrowers
In October of 2018, nine teachers filed suit against Navient. They were supported by the American Federation of Teachers, the second-largest teacher's union in the United States.
In their lawsuit, the teachers allege Navient misled borrowers in public service professions when they tried to access Public Service Loan Forgiveness (PSLF). These teachers claim that Navient attempted to keep borrowers from transferring their loans to FedLoan Servicing (the exclusive servicer for PSLF) in order to avoid losing the associated fees.
In June 2020, a final settlement was reached. The primary ruling requires Navient to improve staff training on Public Service Loan Forgiveness (PSLF) and donate $1.75 million to a student loan counseling nonprofit group. The only money coming out of the settlement is for the lawyers representing the class. Borrowers who received inaccurate information about their loans will receive nothing.
The recent Navient settlement is the first to provide direct relief to borrowers who were impacted by "widespread unfair and deceptive student loan servicing practices and abuses in originating predatory student loans", according to the
Borrowers who are eligible for Navient loan cancellation or restitution payments don't need to do anything to receive the benefits of this settlement. This will be an automatic process.
Who qualifies for Navient settlement loan cancellation?
The $1.7 billion in Navient loan cancellation will be primarily given to borrowers who took out subprime student loans with Sallie Mae between 2002 and 2014. Note Sallie Mae was Navient's predecessor.
As part of the settlement, the borrower must have had more than seven consecutive months of delinquent payments prior to June 30, 2021.
Additionally, the borrower's mailing address on file with Navient must be within one of these states or associated with a military address postal code as of June 30, 2021: AK, AZ, CA, CO, CT, DC, DE, FL, GA, HI, IA, IL, IN, KS, KY, LA, MA, MD, ME, MI, MN, MO, NC, NE, NJ, NM, NV, NY, OH, OR, PA, RI, SC, TN, VA, VT, WA, WV and WI.
Borrowers who attended certain for-profit schools who received non-subprime student loans between 2002 and 2014 may also receive relief.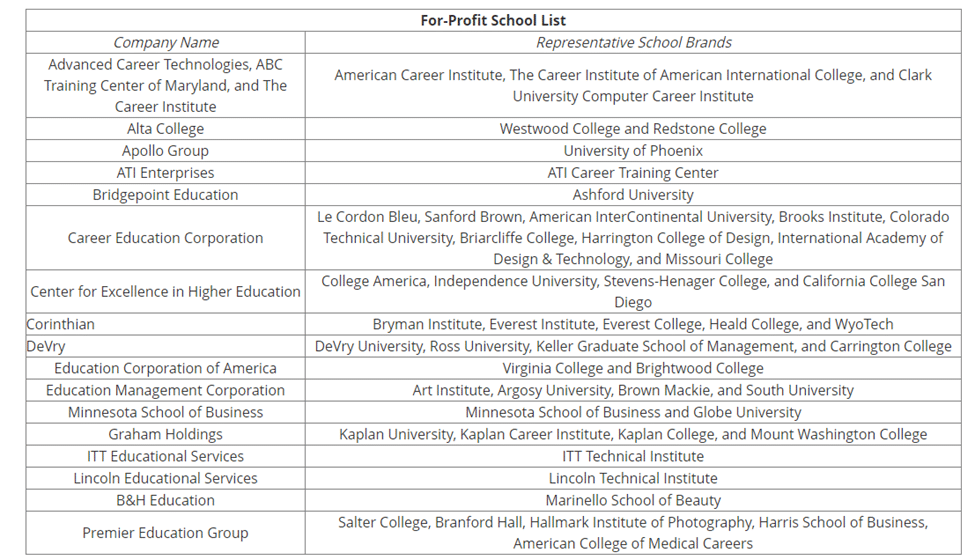 However, many of these borrowers have sought cancellation through the federal Borrower Defense to Loan Repayment due to school misconduct.
Eligible private student loan borrowers will automatically receive notice from Navient by July 2022. Refunds will also be processed for any payments made on the canceled debt after June 30, 2021.
Who qualifies for Navient restitution payments?
Federal student loan borrowers who were steered into long-term forbearance by Navient will receive a very small payout from the $95 million bucket. Each eligible borrower is looking at a whopping $260 each.
To qualify, you must have been a resident of one of the participating states (AZ, CA, CO, CT, DC, DE, FL, GA, HI, IA, IL, IN, KY, LA, MA, MD, ME, MN, MO, NC, NE, NJ, NM, NV, NY, OH, OR, PA, TN, VA, WA, and WI) or had an address with a military postal code as of January 2017.
Additionally, you must have entered repayment on a Direct or FFEL Program loan before January 2015 and had at least two years of consecutive verbal or administrative forbearance between October 2009 and January 2017.

Eligible federal loan borrowers will automatically receive a postcard from the settlement administrator sometime in the spring. So, be sure to update your mailing address in their StudentAid.gov account.
From the beginning, Navient has been adamant that it has done nothing wrong and that it has serviced loans to the best of its ability.
The recent settlement doesn't require them to admit any wrongdoing. In fact, Navient's take on the settlement is this: "While these allegations are false and baseless and we strongly believe we would prevail in court, we decided to resolve these matters to avoid the continued burden, expense, and distraction of state litigation."
Additionally, in a rebuttal posted on its site, Navient responded to the CFPB's allegations point by point. Here are two of its key claims:
Borrowers serviced by Navient are 37% less likely to default than borrowers serviced by Navient's peers.
53% of student loan balances serviced by Navient for the government are enrolled in income-driven repayment plans — more than any comparable servicer.
Navient says there's a good reason why it recommends forbearances so often to borrowers who are struggling with student loan repayment. It explains that forbearance is often a required tool to help people eventually become eligible to enroll in IDR plans.
It also says that the Department of Education pays up to 60% less for borrowers in forbearance. In other words, it would have no financial incentive to recommend a forbearance over IDR plans.
In short, Navient feels like it's being picked on in these suits. It contends that it hasn't done any worse than other federal student loan servicers — and that it has often done better.
Despite its faults, Navient is right about one thing. The student loan system as a whole is broken.
The people working for federal loan servicers are overworked and often not given proper training. They may be too busy to give personalized advice to every borrower, so they "read from the script."
And when the federal government first introduced the PSLF program in 2007, the Department of Education didn't give a guidebook about how to handle it. Many servicers simply didn't understand the rules.
Intent or incompetence?
In the suit against Navient by the nine teachers, Jessica Saint-Paul, one of the plaintiffs, explains that she asked a Navient customer service representative about PSLF. The rep told her she needed to make 120 consecutive student loan payments in order to qualify.
Obviously, this is completely wrong because PSLF payments don't need to be consecutive. You can imagine how you may be discouraged from even pursuing PSLF in the first place after being told something like that.
So, assuming this is true, was Navient wrong in this situation? Absolutely. But was Navient purposely giving this type of wrong advice to public servants on a regular basis?
Or did Navient just fail to properly educate a customer service representative who ended up later giving a borrower bad advice?
In reality, the federal government requested a low-cost contract to service millions of borrowers. That low cost translated into low pay for the customer service reps, which translated into poor customer service and frequent incompetence.
Borrowers are the ones who paid the biggest price.
If your federal student loans have been with Navient, these lawsuits may have you worried. But don't panic. There's a good chance that Navient serviced your loan exactly as it should.
If you notice any problems with your student loans, however, contact your loan servicer immediately. With all the bad PR Navient has dealt with over the past few years, the company should be eager to fix mistakes.
But if you come across an issue Navient (or your new servicer Aidvantage) won't resolve, you can file a complaint with the CFPB or with the Department of Education.
How to switch servicers
Want to just switch student loan servicers altogether? Unfortunately, that's not easy to do. The federal government only allows borrowers to switch servicers during a Direct Loan Consolidation.
You could also switch student loan servicers by refinancing your student loans; however, you'll lose out on federal student loan benefits, including eligibility for student loan forgiveness programs like PSLF.
Your student loan servicer is not required to act in your best interest
The most telling text from the conclusion of one of the Navient lawsuits is that one of the main defenses was that Navient "is not required to act in a customer's best interest". But the most recent settlement might signal a new level of accountability for student loan servicers. We can only hope.
You can absolutely get help from your servicer for free. Help like filling out forms, updating your address, asking your bank account to be debited, etc. However, student loan servicers are known for doing a really poor job. They often give advice that can cost you thousands and slow down your repayment journey.
That's why Hornsby founded Student Loan Planner®. It was meant be an unbiased source of advice about how to manage complex, large student loans.
Is Navient or any other federal loan servicer not giving you the personalized student debt advice that you need? If so, Student Loan Planner® can help. Our team would love to talk through all the student loan repayment strategies that may be available to you. Book a student loan consultation today.