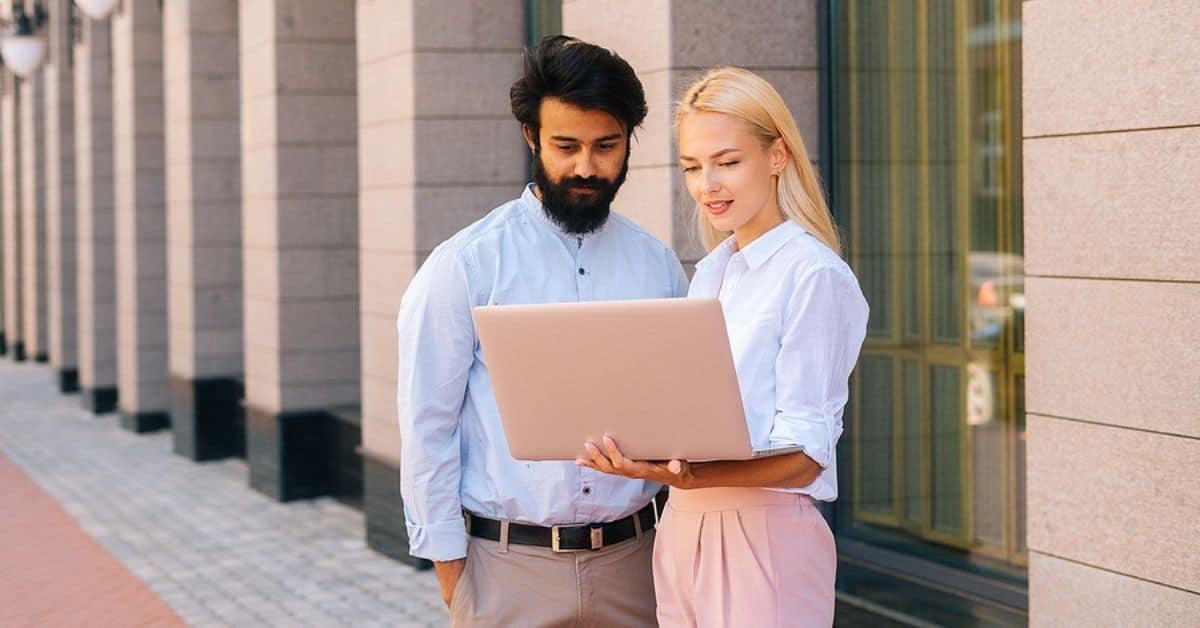 5 Min Read | Updated on June 29, 2023
Various types of credit options, like credit cards, require a credit check for approval, and the same goes for certain student loans. If you don't meet credit requirements, all hope isn't lost.
Most federal student loans don't require a credit check or the use of a cosigner, but a hard credit inquiry is almost a given with private student loans. You can potentially qualify for a private student loan by using a cosigner.
What is a cosigner?
Most college students haven't borrowed on credit long enough to develop the kind of credit history required for private loans. Having a solid cosigner with good credit can help you qualify for student loans, but also help you get a lower interest rate.
A cosigner is an individual who adds themselves onto a student loan or a refinance loan, taking financial responsibility if the primary borrower can't pay back the loan. Cosigners typically have good credit or better, steady income, and a clean credit history that meets a student loan lender's underwriting standards. Cosigners are subject to a hard credit check to determine their creditworthiness.
Cosigners tend to be someone you have a close relationship with because of the financial responsibility involved. Parents, grandparents, other close relatives, family friends, and mentors are good candidates for cosigners. Having a good repayment plan will help you pay off your loans while keeping your cosigner free from your financial obligations.
Pros and cons of using a cosigner
There are benefits and drawbacks to having a loved one or friend cosign on a student loan. Consider the implications of adding a cosigner before your next loan application.
Pros
Cosigning on a loan can help you qualify for a loan.
A cosigner's strong credit can help you qualify for a lower interest rate.
You can build your credit by making on-time payments on a cosigned loan.
Cons
Missing payments or defaulting on a loan can negatively affect your cosigner's credit.
You could damage the relationship with your cosigner if you mismanage your loan.
Not all lenders allow a cosigner release.
Loans that might require a cosigner
If your credit isn't up to par, you might need the help of a cosigner to qualify for a private loan. Most private lenders allow you to use a cosigner to meet eligibility requirements for a student loan. In some cases, borrowers can apply for a cosigner release after meeting specific criteria, like making a certain number of consecutive, on-time monthly loan payments.
Private lenders that offer a cosigner release include:
Ascent
Citizens Bank
College Ave
EDvestinU
Sallie Mae
INvestED
Navy Federal
Federal PLUS Loans
PLUS Loans are the only federal student loans that require a credit check to qualify. There are two types of PLUS loans available: Parent PLUS Loans and Graduate PLUS Loans. Parent PLUS loans are for parent borrowers with undergraduate students. Grad PLUS loans are specifically for graduate students and professional students.
With both loan options, a borrower with an adverse credit history might not qualify for a loan. One way around this is obtaining an endorser. An endorser is the federal student loan system's equivalent of a cosigner. This person is legally obligated to repay the PLUS Loan, based on the existing loan term, if the borrower is unable to repay it.
Borrowers who utilize an endorser must also complete credit counseling.
Loans that don't require a cosigner
Not every student loan requires a cosigner. Most federal student loans are need-based financial aid determined by the FAFSA form. They're not subject to a credit inquiry or the use of a cosigner. Here are student federal loans that don't require a cosigner:
Federal Direct Subsidized Loans
Federal Direct Unsubsidized Loans
Federal Direct Consolidation Loans
If federal financial aid doesn't cover all of your education expenses, a private loan can help bridge the gap. Some private lenders allow borrowers to qualify for student loans without a cosigner. Here are private lenders that don't require the use of a cosigner to qualify for a student loan.
Sallie Mae
Ascent
Citizens Bank
College Ave
Check out our list of lenders offering private student loans without a cosigner. You can also refinance student loans using a cosigner.
The bottom line
Having someone cosign your student loan isn't a decision taken lightly. Make sure you're in a position financially to responsibly make loan payments each month. Asking someone to be a safety net for your student loan debt isn't a small favor, so protect them by taking steps during your loan repayment to ensure they never have to cover for you.
Student loan cosigner FAQS
What is a student loan cosigner?
A student loan cosigner is someone who's legally obligated to pay off the loan amount if the borrower can't repay the loan. This person is typically a parent, spouse or other family member.
Are cosigners responsible for student loans?
Yes, cosigners are legally responsible to pay off student loans if the borrower fails to make their payments.
What credit score does a cosigner need for a student loan?
The credit score requirement for cosigners depends on the lender, and its credit score and underwriting standards. Generally, cosigners should have a "good" FICO score, at minimum, which is at least 670.
Can a cosigner be removed from a student loan?
Some private lenders let borrowers "release" their cosigner from the loan obligations after the borrower meets specific repayment criteria. You can also remove a cosigner by refinancing your student loans.
Does being a cosigner affect your credit?
Being a cosigner can affect your credit score. Because a credit inquiry is necessary to be a cosigner, your credit score can drop temporarily during a hard credit inquiry. If the borrower makes late payments or defaults on the loan, those negative marks can also show up on your credit report.
Refinance student loans, get a bonus in 2023
Lender Name
Lender
Offer
Learn more

$1,000 Bonus

For 100k or more. $200 for 50k to $99,999

Fixed 5.24 - 9.59% APR

Variable 6.24 - 9.99% APR

$1,000 Bonus

For 100k or more. $300 for 50k to $99,999

Fixed 4.96 - 10.24% APPR

Variable 5.72 - 10.24% APR

$1,000 Bonus

For 100k or more. $200 for 50k to $99,999

Fixed 5.19 - 9.74% APR

Variable 5.99 - 9.74% APR