Occupational Therapy (OT) is a very rewarding profession. They help people of all ages who would typically struggle to perform normal daily activities. It's challenging and impactful work that patients and their families greatly appreciate. As an added bonus, this profession comes with a solid occupational therapist salary.
Imagine being faced with a loved one who is having trouble functioning in daily life. With the great work that OTs do, they're better able to perform the everyday tasks that we all take for granted. What could be more gratifying?
Aside from the rewarding career, an OT can expect a stable career. However, there's a high price to get the degree. This debt burden hangs over the head of most OTs. So, is an occupational therapist salary worth the educational investment you put in?
Occupational therapists graduate with more student loans than anticipated
It takes about three years to get a masters degree (MOT). Students can add another year or so to get their doctorate (OTD). Most OTs go to school for a total of five years to get their bachelor's and master's degree.
The average OT Student Loan Planner® client has about $190,000 in student loans. In fact, 40% of our occupational therapist clients have student loans in excess of $200,000. Why is that the case when stated tuition is much lower?
The combination of higher living expenses, tuition increases each year, interest accruing on the loans, and some leftover loans from undergrad push the cost of becoming an OT well above what was anticipated.
So, is OT school worth it financially?
Income & Student Debt by Profession
accountants

stats*
| | |
| --- | --- |
| Average student debt | |
| Average income | |
| Average Debt-to-Income Ratio | |
Statistics represent the population of Student Loan Planner clients in the respective profession referenced in the chart from 2017-2023. Sample excludes those in school or in training.*
Occupational therapist salary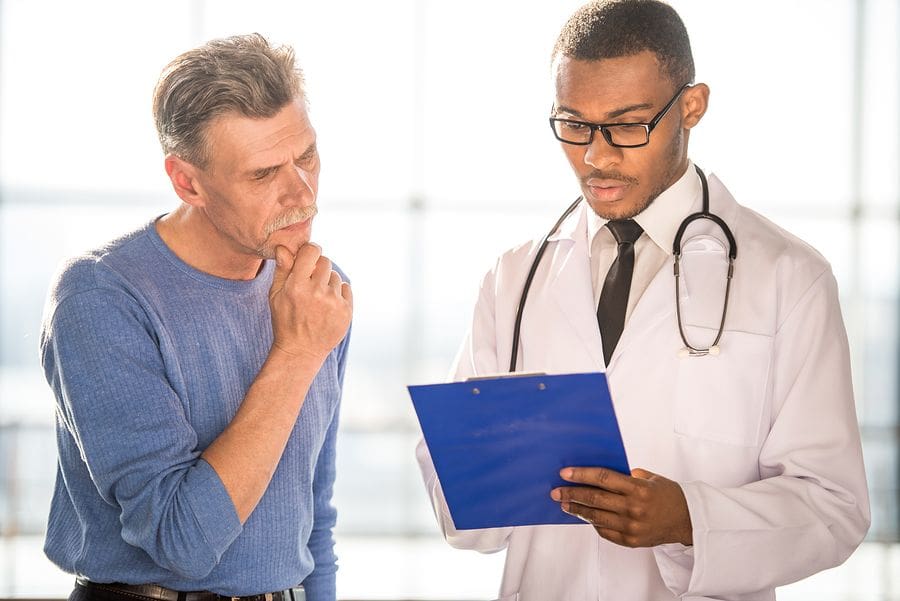 The average occupational therapist salary is around $89,470 per year, according to the Bureau of Labor Statistics (BLS).
But salaries within this field can vary depending on where you work. The highest paying industries for OTs include:
Child day care services – $97,980
Management of companies and enterprises – $100,700
Continuing care retirement communities and assisted living facilities for the elderly – $97,620
Home health care services – $102,640
Nursing care facilities (skilled nursing facilities) – $96,320
The top paying states for occupational therapists include Nevada, California, Arizona, New Jersey and the District of Columbia. Other high paying states include Alaska, Colorado, Connecticut, Oregon and Rhode Island.
Whereas the lowest paying states include Kentucky, Maine, Michigan, Minnesota, Missouri, Montana, Nebraska, North Dakota, South Carolina, South Dakota, Vermont and Wisconsin.
Average annual salary comparison
How does this annual salaries information compare to the average salary of a college graduate without an advanced degree?
BLS data shows the median wage for a college graduate is about $74,000 as of the first quarter of 2021.
So, getting an MOT or OTD degree leads to an extra $13,500 in earnings per year by the averages.
Let's just assume that $13,500 in extra income sustains throughout the entire 40-year career of an OT. That works out to an extra $540,000 in lifetime earnings for an OT compared to someone with a bachelor's degree. That is a huge number!
Taking out $190,000 in loans to make an extra $540,000 tends to make financial sense on the surface, but remember the extra earnings will be taxed.
If we assume a combined 30% tax rate for federal and state, then we can reduce that $540,000 in earnings down to about $378,000 in extra take-home pay.
So, now we're talking about OTs having an extra $378,000 to pay off the $190,000 of student loan debt that made it possible for an OT to earn that extra money.
The other piece of the equation is figuring out how much it will cost to pay back that debt.
OT student loan repayment options
Our experience shows that there are two optimal ways for OTs to pay off student loans. They just so happen to be on opposite ends of the spectrum.
Option 1 – Aggressive Pay Back: For people who owe 1.5 times their income or less (e.g. someone who makes $100,000 with loans at $150,000 or less), their best bet is to throw every dollar they can find to pay back their loans as fast as possible, no more than 10 years.
Option 2 – Pay the least amount possible: For people who owe more than twice their income (e.g. someone who makes $100,000 and owes $200,000 or more), the goal is to get on an income-driven repayment plan that will keep their payments low and maximize loan forgiveness whether it's Public Service Loan Forgiveness (PSLF) or taxable loan forgiveness.
Most OTs would want to choose Option 2 unless they are married to a high-income earner with little to no student debt.
Job choice impacts student loan repayment for occupational therapists
Loan repayment can go one of three ways for OTs.
1) Refinance and pay back the loans to become debt free in 10 years or less.
2a) Work for a private, for-profit company and get on PAYE or REPAYE.
2b) Work for a nonprofit or government employer and go for PSLF.
Depending on which path an OT chooses will dramatically affect what loan repayment looks like and if it's "affordable" for them.
Before we get to Option 1, let's compare the difference between options 2a and 2b.
Case study: Same financial factors, different repayment plans
Let's say two separate people, Dana and James, each owe $190,000 at 6.8% from getting their OT degrees. They both make an occupational therapist salary of $84,000 with expected 3% raises each year. They both choose Pay As You Earn (PAYE) as their income-driven repayment plan.
Dana works for a nonprofit hospital (eligible for PSLF) and James works in a private practice (not eligible for PSLF).
Bottom line is they have the same exact factors. The only difference is the type of organization at which they work, which has a drastic effect on loan repayment.
Even with all the same factors, Dana's loans are significantly more affordable. She is only projected to spend $75,868 paying back her $190,000 of student loan debt, or about $0.40 on the dollar. Plus, she'll be debt free in 10 years.
James, on the other hand, is projected to make payments totaling $177,828 over 20 years then have a tax bomb of $108,229 due in 20 years for a grand total of $286,057. That means every dollar he borrowed will cost him $1.50 to pay it back.
The strange thing is that their loan repayment will be identical for 10 straight years since they're both on PAYE. The major difference is that Dana's loans would be forgiven tax-free. Whereas, James would have to make payments for an additional 10 years and the amount of loans remaining would be forgiven but he'd pay taxes on the forgiven balance.
Let's compare the amount of extra take-home pay they will be able to get after paying their student loans and how many years they'll have in their 40-year career without having to deal with student loans.
If we assume that they'll each make an extra $500,000 in take-home pay over their career, then Dana will have 30 years of career debt freedom and net an extra $424,132 in take-home pay after paying her loans.
James, on the other hand, will have 20 years of his career being student debt free and net an extra $213,943 in take-home pay after student loan payments and the tax bomb on the forgiven amount.
PAYE without Public Service Loan Forgiveness vs refinancing for OTs
James can either stay on PAYE for 20 years or refinance and pay back the loans over 10 years.
Here are the pros and cons for each option:
PAYE
Affordable monthly payments which will allow him to save, invest and put money toward other financial goals.

Has 20 years to save up for the taxes owed.

Loan balance will grow from $190,000 to $270,000.

It will take him 10 years longer vs refinancing.
Refinancing
He'll be out of debt in 10 years or less.

Total out of pocket cost is about $40,000 lower.

Once he refinances, the federal loan program benefits are gone for good.

Stuck with $2,000 monthly payments for 10 years with little to no flexibility.
This is a decision that James will have to make. Does he want to be debt free as soon as possible, and is he willing to sacrifice to make it happen? If so, he should refinance. Does he want to work towards his other financial goals like buying a house, saving for retirement, etc.? Then, he should consider PAYE.
Is becoming an occupational therapist worth the cost?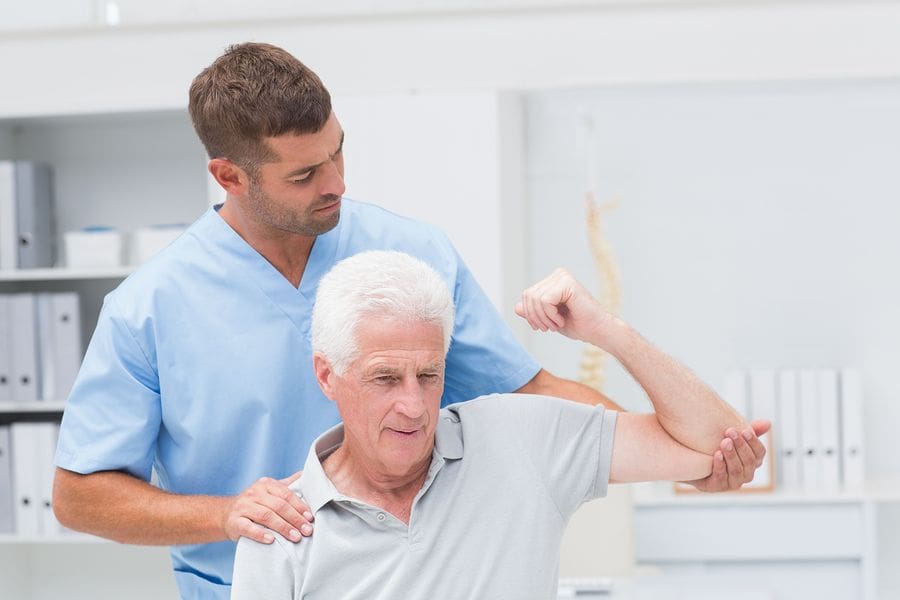 The financial answer is yes but there is a significant price to pay.
For most occupational therapists, they'll have to deal with student loans for 10 to 20 years. They won't necessarily be able to celebrate and enjoy that higher income until their loans are dealt with. Student loan payments will be a way of life during that time.
If they approach it with a long-term perspective, they'll still have a nice long career remaining after being student debt-free.
Just like any profession, OT candidates should only choose to pursue this path if they're all in. Don't let student loans make you regret your decision.
Job choice is the #1 financial factor that will impact how an OT can pay back their loans. If they're fortunate enough to work full-time for a nonprofit, it could save a ton of money and make the degree a no-brainer.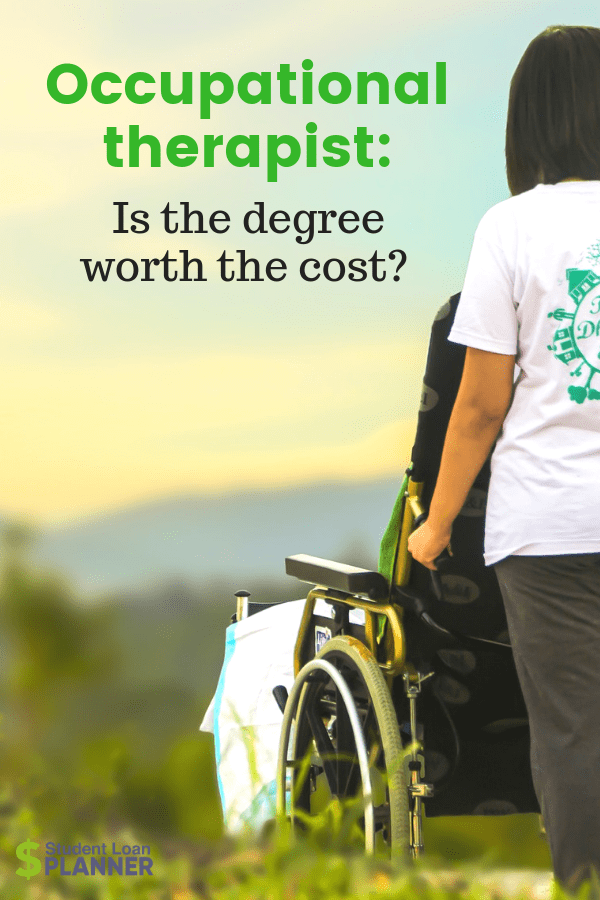 Occupational therapists need a plan for student loan repayment
OTs can find a clear path to pay back their student loans. A path that could not only save them significant money but help them understand the actions steps to get it done.
Student Loan Planner® has done over 5,300 consults and advised on over $1.34 billion of student debt. It doesn't matter if you're an occupational therapist who works for a private practice, hospital or school (or if you're full-time or PRN). No matter your current occupational therapist salary, we can help you figure out the optimal path in just one hour.
I work with borrowers who owe between $200,000 to $400,000 in student loans. I'm usually the point person for our occupational therapist student loan consults. Feel free to email me at rob@studentloanplanner.com.
Our team can help anyone though, so feel free to choose the right consultant for you based on your individual circumstances.
Do you need help coming up with a strategy to pay back your occupational therapy student loans?