Dental school loan debt frequently ranges from $200,000 to over $600,000. It's on the higher end for specialties like orthodontics, OMFS, endodontics, etc.
How do you do everything you want to do like buy a practice, save for retirement, have a family, etc.? On this episode of the Student Loan Planner Podcast, I'm interviewing to Samantha from TheDebtist.com. Samm graduated from dental school with over $550,000 in student loan debt.
During our interview, we discuss what role her school had in educating her about student loans and what options they gave her after she graduated. We'll also discuss this age-old question: Is it better to pay off your loans more aggressively or take a more passive approach? Samm shares what she has done since graduating in 2016, what are her long-term goals are when it comes to continuing to pay $6,500 per month on her loans, and more.
In this episode, you'll learn:
How Samm is paying back loans in a way that I wouldn't recommend, which is ok.
Can you buy a house in California with this amount of student loan debt?
How your loan repayment can go together with travel, mission trips, and other non-financial goals.
Why and when you should refinance your student loans with a referral bonus:
How family expectations can influence your career choices.
What Samm would do differently with her career if she could do it all over again.
What's the future of the dental field?
Does the dental profession have the same benefit options as other fields?
Links mentioned: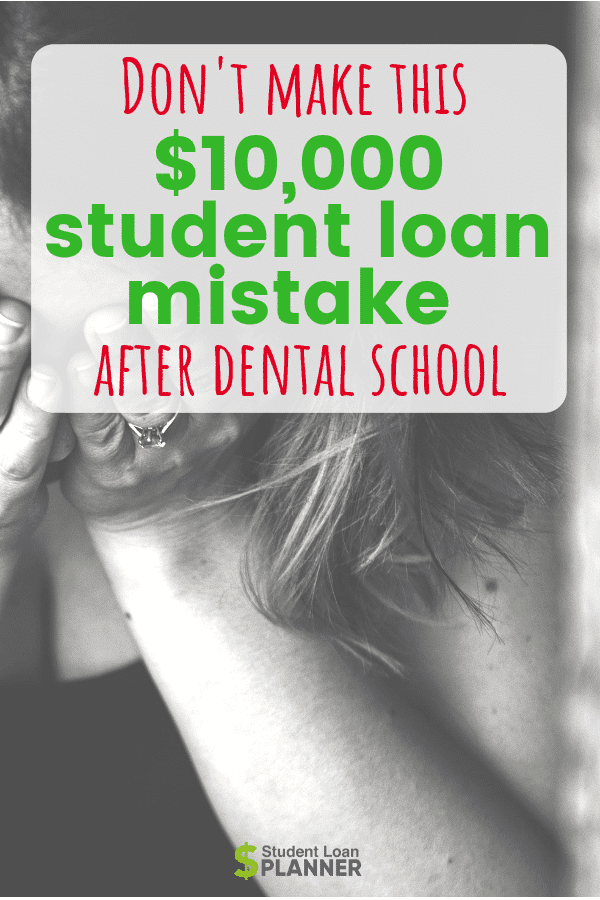 Like the show? There are several ways you can help!
Subscribe on Apple Podcasts, Stitcher, or TuneIn.
Leave an honest review on Apple Podcasts.
Follow on Facebook, Twitter, or LinkedIn
Feeling helpless when it comes to your student loans?