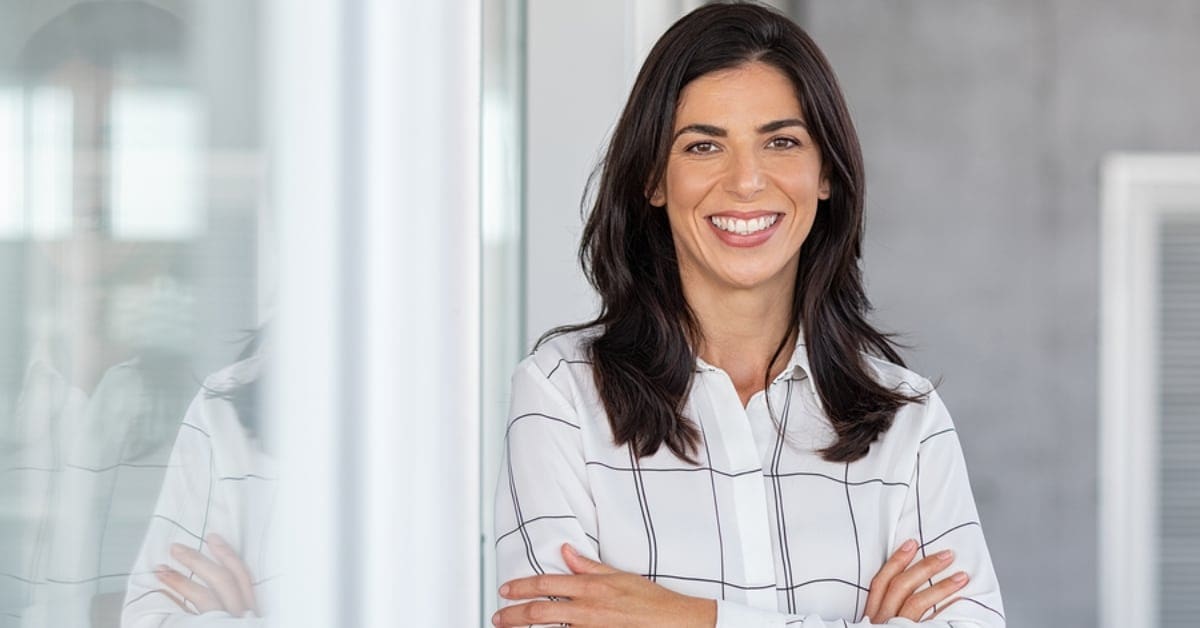 6 Min Read | Updated on November 9, 2023
Social workers advocate for clients who are dealing with a variety of problems, including abuse, addictions, mental illness, terminal illness and more.
Their services are in high demand right now as more workers are needed to meet the growing requirements of children, families, schools, healthcare systems and other areas of society.
But being in demand doesn't always line up with a salary worth your time, energy and education. Social workers have the potential to make nearly six figures in some segments of the career field. But they also have the potential to build up six figures of student loan debt with this career path.
Many social workers could have applied for the limited time PSLF Waiver that expired October 31, 2022. However, the IDR Waiver offers many of the same benefits. For some social workers, this could completely forgive your debt, making a social worker salary more tenable.
Here's a closer look at current social worker salaries, including breakdowns based on location and education level.
Requirements to become a social worker
For entry-level social worker jobs, you'll need a minimum of a bachelor's degree in social work (BSW). However, degrees in related fields, such as psychology or sociology, may suffice just as well.
Clinical social work positions require a higher level of education — a master's degree in social work (MSW). Typically, earning an MSW social work degree requires two more years of school, including an internship or practicum.
Nonclinical social workers often have the same state license requirement as Licensed Clinical Social Workers (LCSWs). Getting a license typically requires a minimum of two years of supervised clinical experience and passing a clinical exam.
Social worker salaries
The median annual wage for all social workers, as of the latest available data in May 2021, was $50,390, according to the U.S. Bureau of Labor Statistics. That's nearly identical to the median income for all occupations which was $51,168 in the first quarter of 2021.
But median annual salary numbers vary by type of social worker specialty as shown below.
Healthcare social workers: $60,840
Mental health and substance abuse social workers: $49,130
Child, family, and school social workers: $49,150
Within these overall categories, these were the four top industries for social workers and their median salaries as of May 2021:
Local government: $61,190
Ambulatory healthcare services: 58,700
State government: $48,090
Individual and family services: $46,640
Student Loan Planner® has worked with social worker clients whose salaries have ranged from $25,000 to $90,000.
Enter your email with the tool below to get a full analysis of social worker salaries across the country and to see how you compare.
Income & Student Debt by Profession
accountants

stats*
| | |
| --- | --- |
| Average student debt | |
| Average income | |
| Average Debt-to-Income Ratio | |
Statistics represent the population of Student Loan Planner clients in the respective profession referenced in the chart from 2017-2023. Sample excludes those in school or in training.*
Salaries based on location
The median salary numbers shown above include all states and the District of Columbia. But it's important to note that your social worker salary could be higher or lower than the national average, depending on where you live and work.
Some areas of the country pay higher wages, likely due to a higher cost of living. Here's a look at the top five paying states for social workers according to the latest BLS data:
Rhode Island: $84,430
Washington: $82,220
Oklahoma: $80,410
District of Columbia: $79,520
Kansas: $78,610
As you can see, average salaries vary considerably, even with the same job title, an MSW degree, and a clinical license. And even within these states, you're likely to earn more in big cities than you would in rural areas.
Social worker salaries based on education level
There's also a salary discrepancy within the social work field based on the highest degree level received. A survey of 2017 social work graduates commissioned by the National Association of Social Workers (NASW) found that graduates with an MSW earned over $13,000 more annually than their peers with a BSW. The numbers jump even higher when you include social workers with a doctorate or a Ph.D.
Social worker salary based on degree
| | |
| --- | --- |
| | |
| Bachelor's of Social Work | |
| | |
| | |
| | |
While there are opportunities within social work for people with only a BSW, your chances of earning a higher salary increase considerably by pursuing an MSW or higher-level degree. Having only a BSW may lead to more entry-level positions, whereas higher-level degree programs may help you boost your social work salary and job growth.
Social worker student loan debt
Working toward a degree in social work often leads to significant student loan debt. The 2021 Council on Social Work Education (CSWE) Annual Survey of Social Work Programs shows that the average student loan debt for master's graduates averaged $68,000 to $76,000 of student loan debt. Here are the current resident tuition and fees for three popular MSW programs:
University of Michigan: $28,936 (for Full-time resident students, Fall 2023)
University of Washington: $45,792
Columbia University: $42,676
It's clear that costs can vary widely by school. And keep in mind that these examples only account for tuition and fees for one year. They don't account for the second year required for MSW programs. Also, not all of the comparisons show all of the other expenses that come with attending college, including:
Books and supplies
Room and board (or rent)
Food
Transportation costs
Personal expenses
And don't forget to add in any student loan debt accumulated from undergrad studies. Depending on the college or university you graduate from, you could leave school with six-figure student loan debt.
Loan repayment strategies for social workers
Social workers have several repayment options available for paying off student loan debt. Choices include student loan forgiveness programs, income-driven repayment plans and refinancing.
Social workers and student loan forgiveness
Many social workers with federal student loans will qualify for Public Service Loan Forgiveness (PSLF). And choosing this path forgives any leftover debt after 10 years if you meet qualifications. Plus, you'll have lower payments all along the way since you'll be required to join an income-driven repayment plan.
But to be eligible for PSLF, borrowers must make 120 qualifying monthly payments while working full time for a qualified employer. Eligible employers include government and select nonprofit jobs. And another perk of PSLF is that the forgiven debt is not taxable.
There are other loan forgiveness programs available for social workers as well. Each program has its own requirements. Options include:
National Health Services Corps Loan Repayment Program
Indian Health Service Loan Repayment Program
Perkins Loans Cancellation and Discharge
State student loan forgiveness programs
Check out our Social Workers Student Loan Forgiveness Guide for more information on each of these programs. Make sure the social work jobs you're considering qualify.
Social workers with private student loans
Private student loans are a great way to fill in the gaps when federal financial aid doesn't cover all of your education costs. If you have private loans, you can choose to refinance your social worker loans if you can score a lower interest rate. Having a lower rate could cut thousands of dollars off your student loan bill by paying less interest over the life of your loan.
Private loan rates are credit-based, meaning you need to meet certain credit requirements to qualify for refinancing and get approved for a lower rate. And if you don't have good credit, most private lenders give you the option to use a cosigner to qualify. If you decide to refinance your loans, we work with lenders that offer cash-back bonuses of up to $1,275.
Average social worker salary vs. student debt
Social workers don't have to be overburdened by student loan debt. When you have a solid repayment plan in place, you can tackle that burden and alleviate stress over the debt and improve your well-being. But if you don't know the best strategy for paying off your social worker student loans, let us help.
Book a consultation with one of our student loan experts with years of experience. We'll work alongside you to design the best strategy to save you money, relieve financial anxiety and leave room for your other life goals.
Refinance student loans, get a bonus in 2023
Lender Name
Lender
Offer
Learn more

$1,000 Bonus

For 100k or more. $200 for 50k to $99,999

Fixed 5.24 - 9.59% APR

Variable 6.24 - 9.99% APR

$1,000 Bonus

For 100k or more. $300 for 50k to $99,999

Fixed 4.96 - 10.24% APPR

Variable 5.72 - 10.24% APR

$1,000 Bonus

For 100k or more. $200 for 50k to $99,999

Fixed 5.19 - 9.74% APR

Variable 5.99 - 9.74% APR