Earlier this year, Sarah H. graduated with her Library Science degree from San Jose State University — the third degree that she's earned so far in her lifetime.
Sarah obviously has a love for learning and is excited to be able to start interviewing for library positions so she can share that passion with others. Unfortunately, her graduation also means she has to begin repaying over $250,000 of student loans.
Thankfully, all of Sarah's student loans are federal. But that's still an overwhelming level of student debt.
But after her recent consultation with Student Loan Planner®, Sarah feels great about the student loan repayment strategy she has in place. And she hopes to be rid of all her student loans in 10 years, primarily by taking advantage of Public Service Loan Forgiveness.
Read on to learn more about Sarah's story.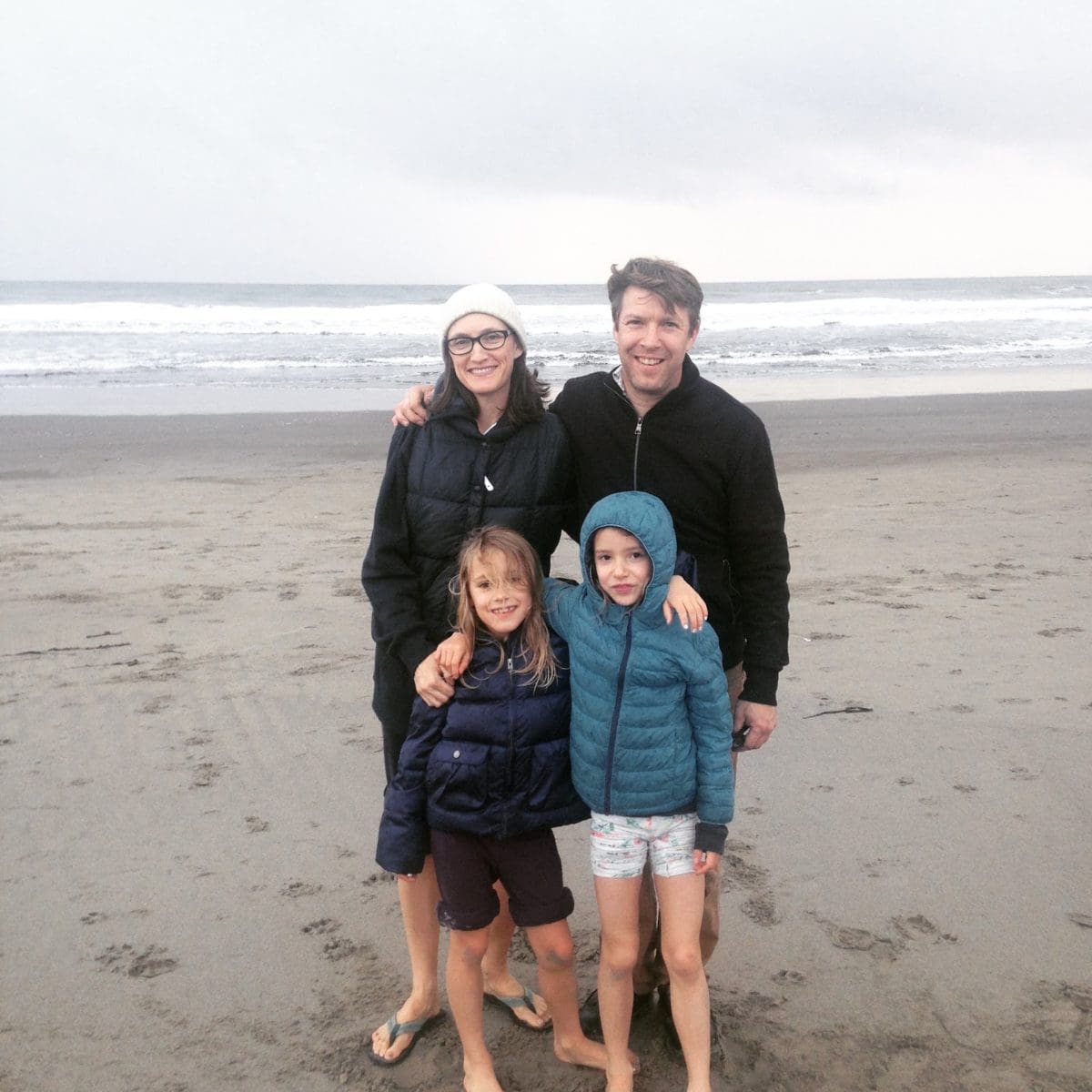 Three very different degrees
As mentioned above, Sarah completed three different university courses of study. And as you'll see, they were each in very separate fields.
Undergraduate degree in Film Studies (no student loans)
In 1989, Sarah graduated from the University of California, Berkeley with her undergrad in film studies and no student debt. It wasn't long after her graduation that Sarah began working in documentary editing. She worked in this field for over a decade.
It was while she was working for a documentary company in Vermont in 2002 that Sarah met her would-be husband, Luke.
Over time, Sarah became interested in engineering and made a big decision to pursue a career change.
Graduate degree in Architecture ($78,000 of student loans)
Sarah and Luke moved to Austin and she began her graduate degree in architecture at the University of Texas at Austin. The plan was to get a job in architectural design after graduating.
Unlike her first degree, Sarah did have to take on student debt for this one. In total, she took out about $78,000 in student loans during her time at UT Austin.
Sarah successfully completed her degree in 2007. But right when she was ready to enter the workforce, she became pregnant with their twin girls.
Not long after finding out that they were expecting, Sarah and Luke moved back to Sonoma County in California to be close to family.
Although she was excited to have her twins on the way, she admitted that this kind of derailed her design career.
"As much as I wanted to work in design, once I became pregnant, I realized that I wanted to have a family more. And I kind of prioritized that," Sarah said. "I made a decision to work part time."
But after about five years, Sarah got the itch to pursue another educational goal.
Graduate degree in Library Science ($178,000 of student loans)
Sarah began her online graduate degree in Library Science at San Jose State in 2012. Since she still had the kids to take care of, she enrolled half-time (around six credit hours per semester).
Although a half-time strategy allowed her to balance her home and school responsibilities, it also played a big part in her racking up so much student debt. Taking a few classes at a time, Sarah spent the next seven years working toward her Library Science degree.
She said finances were tight during these years, and her student loans honestly helped to keep them afloat. "They were offering a lot of money per semester," Sarah explained, "and I was taking it because the loans really sustained us through that time."
But that also resulted in Sarah ending up with over $178,000 of student loans from her Library Science degree. She now has to begin repaying these loans in addition to the $78,000 of student loans from UT Austin that she had deferred while in school.
Seeking help
With the reality of her student loan situation bearing down on her, Sarah needed to come up with a plan.
Sarah especially wanted information about Public Service Loan Forgiveness (PSLF), as most librarian jobs qualify as public servant positions. But PSLF was also a concern.
"I had also heard about the alarming rate of people who thought they were going to get PSLF and were denied," Sarah said.
A friend suggested that Sarah check out Student Loan Planner®. Her friend told her that Student Loan Planner® was the source of information on PSLF and could help answer her questions.
After checking out some of Student Loan Planner®'s online articles, Sarah decided to set up a student loan consultation. She met with Rob Bertman, one of a handful of consultants at Student Loan Planner®.
Getting answers and creating a repayment plan
Sarah said her consultation with Rob helped answer so many of her student loan questions. It also helped her clarify the steps she needed to take moving forward.
When asked what her biggest takeaway from the consultation was, she answered, "First of all, I learned that my husband and I need to be filing separately."
Although Luke brings in a good income from the business he owns, Sarah's income has been lower while she's been in school.
"We had been filing jointly to save on taxes," she said. "But Rob helped us see that filing separately is beneficial when you're on PAYE. Filing separately would allow for my payment to be based on my income alone. And until my income rises, my payments will be much smaller."
Sarah said that she and Luke applied for an extension on their tax returns until after their consultation with Rob. And she's so glad they did.
If they hadn't waited, they would have filed jointly, which would have led to her making larger student loan payments this year.
As it stands right now, her loans are in their grace period, and the first payment on her income-driven plan is due in mid-July. But when she called FedLoan Servicing for a monthly payment estimate, they told her that as of now, it will be $0.
Wisely, Sarah and Luke hope to use the extra cash flow to knock out their high-interest credit card debt.
Going all-in on PSLF
Long term, Sarah hopes to get a librarian job as soon as possible so she can begin logging her 120 qualified payments for PSLF. She's dealt with student loans long enough and wants them off her back in 10 years.
Although she'd been worried about the possibility of the PSLF program being discontinued, her consultation with Rob helped set her mind at ease.
She said, "The idea that PSLF is going to go away was a big fear of mine. But Rob explained that if it were to go away, there'd be so many people up in arms about it, you'd be in good company."
Her concerns about the news stories regarding all the early denials for PSLF were also put to rest.
"Rob explained that so many people weren't doing it correctly at the beginning," Sarah said. "They weren't getting certified annually. Or they consolidated when they shouldn't have. People just didn't get how PSLF worked at first."
Student loan debt success story — finding hope
Out of her experience, Sarah said that if there's anything she'd like to share with others in a similar position, it's this:
"Not to give up hope."
She continued, "Seeing and reading about other people who have just as much debt if not more has helped me realize that I'm not alone. It's helped me believe that I really can get rid of this debt."
Student Loan Planner® wants everyone, no matter how much student debt they may have, to understand, like Sarah, that their situation is not hopeless. With the right plan, you can overcome your student debt.
If you're looking for guidance on your student loan situation, one of our student loan consultants would love to help. Book your consultation today!