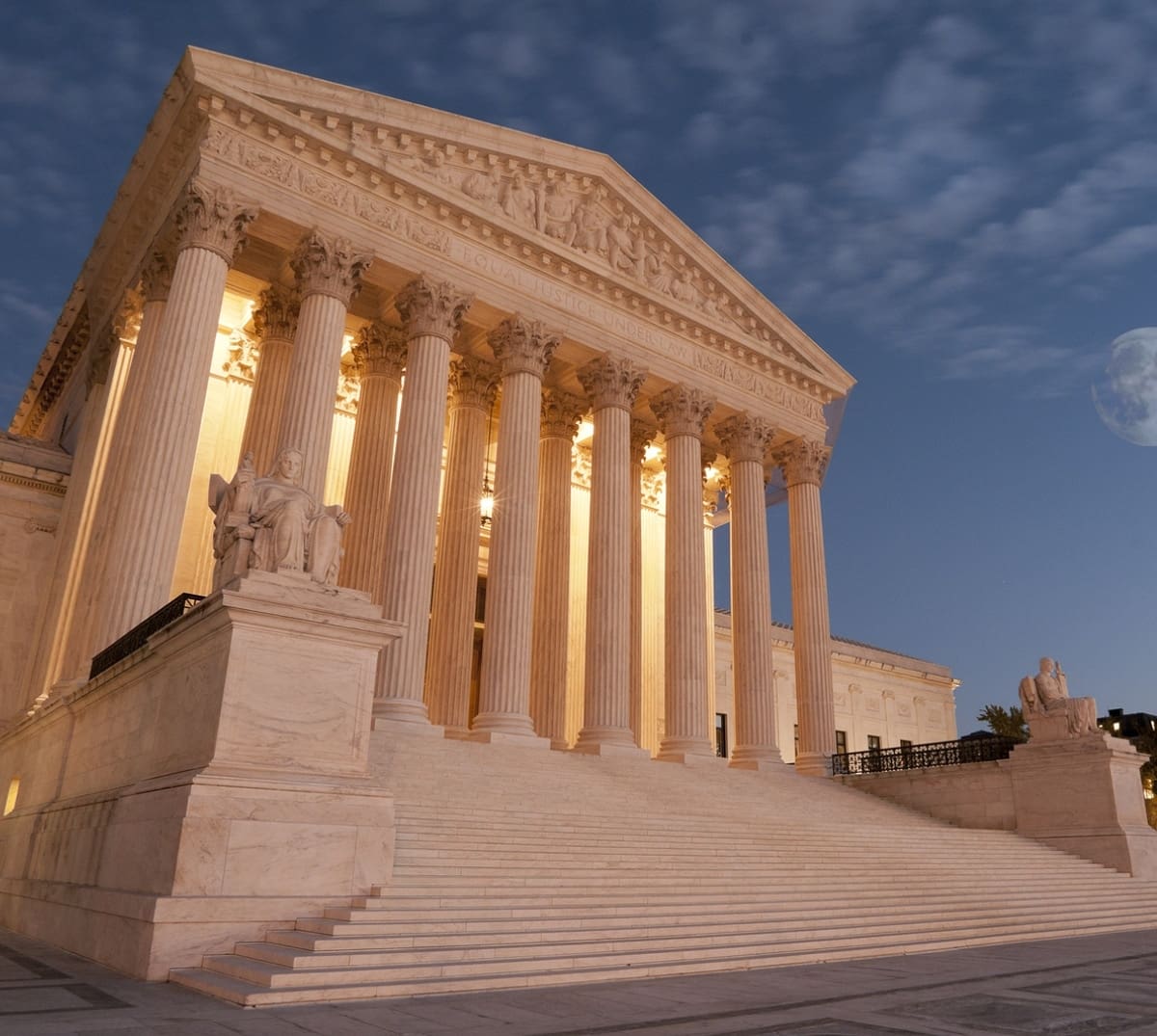 5 Min Read | Updated on August 15, 2023
The Biden administration has been trying to implement sweeping and unprecedented student loan forgiveness initiatives designed to provide relief for millions of borrowers. But these plans are facing serious challenges legally, legislatively and administratively. Here's the latest and what borrowers should expect.
1. Supreme Court to rule On Biden's student loan forgiveness plan
President Biden's sweeping student loan forgiveness plan is now in the hands of the Supreme Court. Under the initiative, up to 40 million borrowers who earned income within the program's limits in 2020 or 2021 could receive $10,000 in federal student loan forgiveness. Borrowers who had received Pell Grants could get up to $20,000 in student loan forgiveness.
The Education Department estimated that up to half of eligible borrowers could have their federal student loans completely discharged, and the vast majority of debt relief would go to borrowers earning less than $75,000 per year.
The Biden administration had preliminarily approved 26 million borrowers for loan forgiveness before two federal courts blocked the initiative following legal challenges brought by a group of Republican-led states and a conservative-learning legal organization. The administration appealed to the Supreme Court, which agreed to take up the two challenges.
Awaiting the Court's decision
The Court held oral arguments in February. During the hearing, a majority on the court expressed skepticism of the administration's legal arguments that the HEROES Act of 2003, which allows the Education Department to modify or waive federal student loan program rules in response to a national emergency, authorizes the plan. And following the hearing, Biden himself suggested that he has some serious doubts that a Supreme Court majority will uphold the program.
However, an adverse decision is not a foregone conclusion. A major dispute in the two challenges is whether the parties who brought the suit have standing. To have standing to sue in federal court, a challenger must be able to show that they would incur a concrete injury as a direct result of Biden's plan, and the injury must be sufficiently connected to that plan.
Four justices on the Supreme Court seemed amenable to the administration's arguments that the challengers' alleged injuries were too speculative or too disconnected from the student loan forgiveness initiative. And two additional justices did not say much at all on the issue of standing. If a majority on the Court concludes that the challengers don't have standing, Biden's student loan forgiveness plan could survive, even if a majority disagrees that the HEROES Act authorizes it.
The Supreme Court is widely expected to issue a ruling in June 2023.
2. Congressional Republicans try to repeal Biden's student loan forgiveness plan legislatively
House and Senate Republicans don't want to wait for a Supreme Court ruling on Biden's student loan forgiveness plan. Instead, they are moving forward with a plan to try to repeal the program through legislation.
GOP legislators plan to use the Congressional Review Act for the repeal attempt. The Congressional Review Act authorizes Congress to overturn recently-enacted federal regulations through quick legislative action. Following a Government Accountability Office (GAO) decision earlier this month that Biden's student loan forgiveness plan is subject to the Congressional Review Act, Republican leaders announced their intention to move forward.
"President Biden's unfair attempt to transfer nearly half a trillion dollars in student debt to American taxpayers only helps the wealthy and hurts working families," said Senator Joni Ernst (R-IA), one of the sponsors of the repeal effort, in a statement. "Despite the administration's attempts at avoiding Congressional oversight, we're working to protect hardworking Americans and put a stop to the president's reckless actions."
Will it pass the House and Senate?
The GOP repeal effort could very well pass the House of Representatives, where Republicans hold a narrow majority and largely control the legislative process. Their efforts face a steeper climb in the Senate, where Democrats maintain a slim majority.
However, it is unclear if there is unanimous Democratic opposition to the repeal effort, and if Republicans can pick off two Democratic senators, the repeal legislation could pass Congress with simply majorities (Congressional Review Act legislation is not subject to a Senate filibuster).
Importantly though, President Biden would still need to sign the repeal legislation for it to become law — something he would be highly unlikely to do. A two-thirds supermajority in Congress could override Biden's expected veto, but with neither party holding such a commanding majority in either chamber, an override probably wouldn't happen.
3. Funding problems may hamper Education Department efforts
Student loan forgiveness isn't only facing challenges in the courts and in Congress. It's also facing serious administrative implementation issues.
The Office of Federal Student Aid (FSA), the division within the Department of Education that administers the federal student loan system, has been tasked with implementing a wide variety of Biden administration initiatives.
In addition to Biden's signature student loan forgiveness plan, FSA must also implement other programs such as the Limited PSLF Waiver, the IDR Account Adjustment, the Fresh Start initiative, and group discharges through the Borrower Defense to Repayment program — on top of their "normal" tasks of running the Department's sprawling federal student aid system.
But Congress's recent government funding package that passed several months ago flat-funded the department. This means that FSA has a lot more work to do but no additional funds to do it. They can't hire more staff, can't purchase new programs or systems, and can't pay contractors to help.
Borrowers are already seeking the impacts
Borrowers seeking student loan forgiveness under the Limited PSLF Waiver are contending with significant delays in processing, forcing some borrowers to wait six months or longer for decisions. Borrowers who the Education Department has determined to be eligible for Borrower Defense relief may have to wait a year to get their student loans discharged. And the Education Department recently announced that implementation of the IDR Account Adjustment would be delayed until 2024.
Related: As Student Debt Relief Programs Stall, New Report Shows Borrowers are Struggling
Another battle over government funding and spending looms this summer, when a simmering fight over the federal debt ceiling is expected to reach a climax. It just so happens that this will be around the time that the Supreme Court is expected to issue a decision on Biden's student loan forgiveness plan, and Biden's latest extension of the student loan pause is set to end.
With such a wide array of threats looming, borrowers unfortunately may need to buckle up for months of uncertainty.
Refinance student loans, get a bonus in 2023
Lender Name
Lender
Offer
Learn more

$1,000 Bonus

For 100k or more. $200 for 50k to $99,999

Fixed 5.24 - 9.59% APR

Variable 6.24 - 9.99% APR

$1,000 Bonus

For 100k or more. $300 for 50k to $99,999

Fixed 4.96 - 10.24% APPR

Variable 5.72 - 10.24% APR

$1,000 Bonus

For 100k or more. $200 for 50k to $99,999

Fixed 5.19 - 9.74% APR

Variable 5.99 - 9.74% APR
Not sure what to do with your student loans?
Take our 11 question quiz to get a personalized recommendation for 2023 of whether you should pursue PSLF, Biden's New IDR plan, or refinancing (including the one lender we think could give you the best rate).