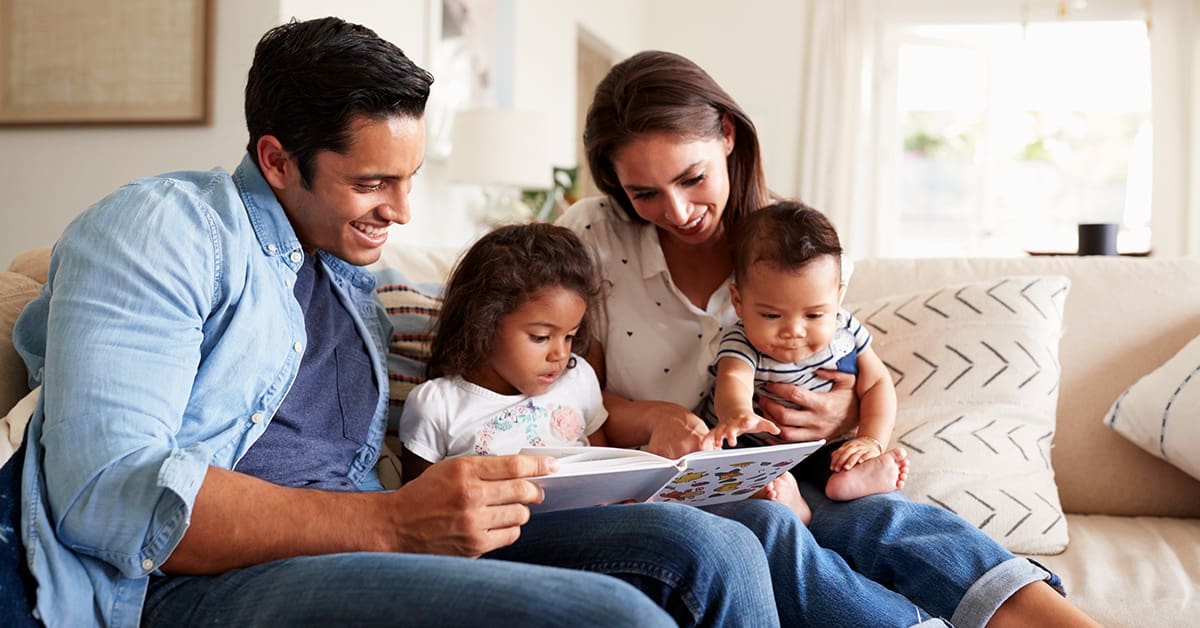 5 Min Read | Updated on February 21, 2023
Whether or not you decide to have kids is a personal decision. But if it's something you want in your life, you need to plan your life around this big event.
There are so many questions to consider: When's the right time? Can you afford it?
What we found in our relationship survey is that 35% of high student loan debt borrowers are delaying having kids. We surveyed high-student-loan-debt borrowers to find out how student loans are affecting their relationships. For 35% of respondents, their high debt load means waiting on having kids. Here's why.
The cost of raising a child is high
According to data from the U.S. Department of Agriculture, the cost of raising a kid until age 17 is $233,610. That's a lot of money — and many of the survey respondents have a similar amount of student loan debt.
As a high-student-loan-debt borrower owing more than six figures, it's hard to justify the cost of raising a child.
One survey respondent said:
I don't have kids yet and am definitely on the fence about if I want them, particularly because of my student loan debt. I have $250,000 of debt, but would still like to have a life, which I'm not sure I'll be able to do if we have kids. I spend a 1/4 of my income on paying my student loan. How will I afford child care for the first 4-5 years of the kid's life?"
Managing the costs of student loan debt, child care and other additional costs of raising a child seems impossible, which is contributing to couples waiting to have kids.
Child care vs. career
Every parent has to make a tough decision when having a child. Should you put your child in child care, or should you be a stay-at-home parent? In some cases, you may have no choice. But if you have both as an option, it can weigh on you.
To keep your career going strong, you might want to get back to work and put your child in child care. According to data from the Center for American Progress, the average cost of center-based child care for an infant is $1,230 per month. That could essentially be another rent/mortgage payment.
So, if you're paying a high monthly student loan payment, rent/mortgage and an additional child-care payment, you're likely going to be strapped for cash.
If you decide not to pay for childcare and stay home, there's an opportunity cost. According to Dictionary.com, opportunity cost is "the money or other benefits lost when pursuing a particular course of action instead of a mutually-exclusive alternative."
Let's say you make $65,000 per year. If you stay out of the workforce for two years, the opportunity cost is $130,000. You're essentially missing out on that money while staying at home with your child.
Since the U.S. doesn't offer mandatory paid parental leave, deciding whether you should go back to work or stay at home can be tough. And each option comes with its own costs.
Housing
When you have a child, your living situation can be turned upside down. Depending on your needs for space, you may have a upgrade to a bigger place — which comes at a bigger cost, too.
One survey respondent noted how her student loans are keeping her from attaining personal goals, like homeownership and starting a family:
I want to have a house/larger apartment before kids, but can't afford it due to loan payments. The financial burden of children coupled with my student loan debt would mean a constant state of financial stress."
Having to pay more for housing to accommodate a child is another reason why high-student-debt borrowers are delaying having kids.
Having kids and student loans
As a high-student-loan-debt borrower, deciding if delaying have kids makes more sense is a tough decision. Our survey found that 35% of respondents are waiting to have kids because of their loans. On top of that, we found that 9% of borrowers had fewer kids because of their debt, while 8% said they have no kids because of their debt.
Student loans are having a major impact on borrower's family planning decisions. Travis Hornsby, founder of Student Loan Planner®, explained:
I think people are choosing between day care and diaper bills or student loan payments. They are just deciding they can't handle both, or if they can, they all want the debt to get paid way down first before starting."
Delaying having kids can lead to even more financial costs. Fertility could be an issue as you get older. If you end up needing fertility treatments to conceive, it could cost thousands of dollars.
What to do
If you have student loan debt, are waiting to have kids but know for sure you want them, it's time to come up with a plan. That may mean being aggressive with your repayment for a period of time, or it might mean lowering your payments with an income-driven repayment plan or through refinancing to free up some money for the cost of raising a child.
You have one life, and even though student loans are a burden, they shouldn't dictate your life choices. If you need help coming up with a plan, get in touch with us.
Refinance student loans, get a bonus in 2023
Lender Name
Lender
Offer
Learn more

$1,000 Bonus

For 100k or more. $200 for 50k to $99,999

Fixed 5.24 - 9.59% APR

Variable 6.24 - 9.99% APR

$1,000 Bonus

For 100k or more. $300 for 50k to $99,999

Fixed 4.96 - 10.24% APPR

Variable 5.72 - 10.24% APR

$1,000 Bonus

For 100k or more. $200 for 50k to $99,999

Fixed 5.19 - 9.74% APR

Variable 5.99 - 9.74% APR