This essay is from a finalist for the 2020 Student Loan Planner® Scholarship.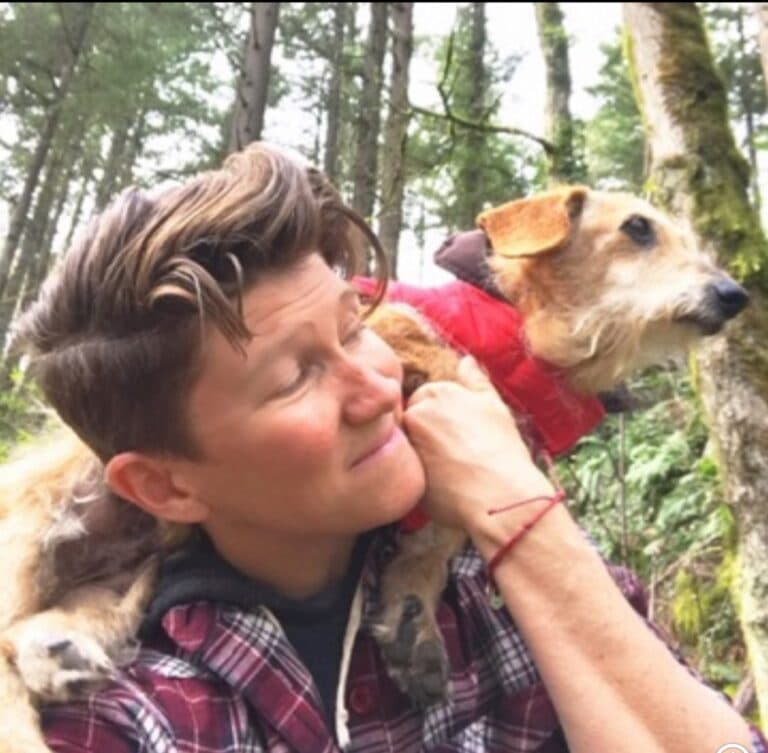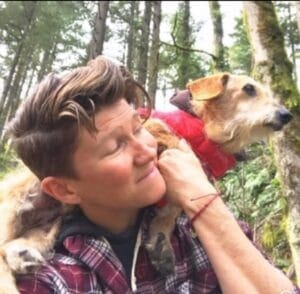 I fall into the "non-traditional student" category. That's just a softer way of saying I'm a bit long in the tooth as compared to my student cohort.
I'm 43 years young and a first year veterinary student at the University of Arizona. I still get some raised eyebrows when I tell people that I not only consciously made the decision to pursue medicine at "my age" but that I also voraciously chased it in spite of the price tag of $315,000 as an out of state student.
Yep. You read that right.
I have no regrets about that decision and COVID made that leap even easier.
Contrary to what most might assume, I didn't choose veterinary medicine because I'd rather work with animals than people. The exact opposite is true actually, and it's never been more apparent than during this pandemic.
Leading up to vet school, I worked in various roles of both human and animal medicine. COVID not only changed how we worked but it created a perspective shift for me that changed how I viewed medicine entirely.
It was in those roles that I discovered that animals do a far better job at healing the human spirit than we ever will regardless of the piles of student debt, string of alphabet soup and credentials we pay to hang behind our names.
There's a gap that no matter how much we try to bridge it, animals have a way of accessing parts of us that no drug ever will. It's in this gap that I believe I believe we can find a better understanding of one another.
(My apologies to those that such a notion might offend. I'm sure a quick snuggle with your dog or cat will ease any irritation I've induced.)
I learned this while working at a large emergency veterinary hospital where clients weren't allowed to come in with their furry family member due to COVID restrictions – not even to say their final goodbyes. Patient history, discussions of procedures and medication were done through telephone calls and often audible sobbing on the other end when the worst of news had to be delivered.
We shouldered many an angry confrontation as people tried to navigate heartbreak and frustration with the reality that the pandemic touches the most tender and vulnerable parts of us even if we're healthy. The toll this took on the doctors, my fellow nurses, support staff and the humans that were left heartbroken at losing their best friend is a tangible heaviness that doesn't come off no matter how times you wash your hands, sanitize your nursing station, or how many tears soak through your mask. It hangs on the ribcage like the collars I've had to hand to people through their car windows when that was all there was for them to take home.
But, I and many other veterinary professionals willingly and eagerly make the decision to do it again. And again. And yet again. COVID made that all the more clear to me. Even when the virus swept through that veterinary hospital and myself and many others ended up sick, the call to this work was still the same.
I'm compelled by a love that escapes description between us and the ones that speak with their tails, their cold noses, their whinnies, their moos, clucks, chirps and bellows.
I'm also compelled by the transformative healing power that I'll never possess as a doctor but one I've witnessed delivered time and again by the very patients I'll one day be treating. I've learned a lot of that through the people I've worked with on the streets; those experiencing homelessness with their pets, sleeping under overpasses and behind buildings, digging through garbage cans and dumpsters making sure their dog or cat eats before they do because those four-legged beings are their lifeline.
When the pandemic hit, some resources for these people disappeared. Some by way of executive order and some decisions made by NGO's concern of the virus traveling quickly through those with less than optimal shelter and access to things that you and I likely take for granted.
There were many of us that still found a way to safely leave food and supplies for people and their pets in the places they had grown to rely on the help. In the shadows of the pandemic, I saw a humanity in many people that had been hidden before. A collective mission to support, protect, and serve each other without filters of social or economic status swept through barriers and misconceptions and shed light on a bigger purpose and different priorities.
To this day, my most favorite way to be of service is in the midst of those that know the feeling of being discarded by society all too well yet cling to a leash like a mother would her child and find purpose, joy and love in that bond.
I'll have a few letters behind my name after graduation that allow me to prescribe medication and even perform surgery for the injured, broken or failing parts of our animal companions. But, if we're honest, they've had the upper hand on healing the broken parts of us since the beginning of time.
COVID definitely allowed me to see that crystal clear. I'll gladly sign a promissory note on a loan that allows me to help them keep doing what we can't.