As a medical professional, the goal of dental practice ownership can be rewarding but takes significant funding to achieve. One option is through a Wells Fargo Practice Finance loan.
Many medical professionals, including dentists, can work with Wells Fargo to obtain a loan that works for their practice goals. The lender also offers educational programs to take your practice dreams to the next level.
Keep reading to learn more about the Wells Fargo dental practice loan option.
What is Wells Fargo Practice Finance?
Wells Fargo was founded in 1852 and is one of the largest banks in the United States. It provides a breadth of products including bank accounts, mortgage loans, investment portfolio management, insurance options and commercial financing.
In 2010, the lender's previous practice finance product, called Matsco, underwent a transition and rebranding initiative which led to the unveiling of the Wells Fargo Practice Finance brand.
With this rebrand, Wells Fargo brought practice financing solutions to medical professionals who wanted to buy a private practice or start their own.
What can Wells Fargo Practice Finance loans be used for?
The Wells Fargo financing program can be used to accomplish a wide range of funding for dental professionals. Loans are available for:
Dental practice acquisition.
Starting a new dental practice.
Expanding or relocating your office.
Purchasing dental equipment or technology.
Purchasing commercial real estate.
Simplifying your finances.
Leveraging your dental practice equity.
Providing supplemental cash flow.
Managing your business needs.
Wells Fargo offers financing solutions for every step of the dental practice lifecycle. Whether you're creating a start-up practice from scratch or are an established healthcare practice owner, you'll find that Wells Fargo offers the funding options you need.
Wells Fargo Practice Finance loan types
Wells Fargo works with a range of medical fields, including dentists, optometrists, physicians and veterinarians. Within these professional fields, you can step closer to your dream of owning your own practice.
But you won't have to go it alone. The lender will help you build the type of practice you'd be proud to call your own. As a client, you'll receive expert advice on how to build a business plan and pursue business development, how to adjust your marketing plan, and other educational resources.
Before diving into the loan, the bank might help you conduct a financial analysis on an existing practice or look at the potential for the long-term success of a new practice.
Wells Fargo dental practice loans
One of the options is a Wells Fargo dental practice loan. When you choose to work with this bank for any of your financing needs, you'll find complimentary support options to help your finances stay on track before, during, and after any particular funding project.
The bank offers borrowers useful information to help manage your practice strategically. This expert guidance includes a wide selection of education programs to complement your financial backing. Plus, you can tap into the financial resources that are available when you run into questions. It never hurts to have a helping hand ready to assist throughout the process of building your practice.
Additionally, you'll find recommendations for professional service providers, vendors, and manufacturers to help you move your business forward.
It's clear that part of Wells Fargo Practice Finance is designed to support its clients' success by providing the right resources and a wide range of products that deliver on its promise to help its current clients move in the right direction. After all, it's in the lender's best interest to help aspiring dental practice owners complete projects and succeed.
Borrower requirements for Wells Fargo dentist practice loan
Like all lenders, Wells Fargo Practice Finance has its own borrower requirements. The company isn't particularly forthcoming about its borrower requirements, but at minimum, you'll need to be a licensed dentist to be eligible.
To find out if you qualify for this financing option, fill out a Wells Fargo financing request form. It's a relatively short form and should take less than 10 minutes to fill out.
You'll then have to wait until a Wells Fargo banker follows up with you which takes about one to three business days. As with most loans, you'll likely need good credit and a low debt-to-income ratio on the books to tap into this financing opportunity.
Details to note about Wells Fargo Practice Finance loans
Practice loans are uniquely designed to suit the needs of a particular professional. The exact rates and fees are not published online. Although rates and fees may vary, here's what you can expect from a Wells Fargo practice finance loan:
You can customize your loan term for up to 10 years.

If you're buying a practice, starting a practice, expanding your office, relocating your office, purchasing equipment, refinancing your business, or taking out practice equity loans, you can access terms of up to 10 years.

Commercial real estate financing

of up to $5,000,000.

You can tap into a commercial real estate loan for your practice with terms of up to 25 years.

Revolving lines of credit available.

If you don't want a fixed term, you can qualify for a revolving line of credit for up to $100,000.

Seamless access

to other business financial tools.

As a business owner, you can enjoy the other banking resources that Wells Fargo has to offer with easy integration.
The fees, penalties, and available discounts will vary based on your unique circumstances. As a potential client of Wells Fargo Practice Finance, you'll need to work with the bank to learn more about the options you qualify for.
Next steps
If you're interested in finding out more about the loan options available from Wells Fargo Practice Finance, contact the lender, directly. You can start this process by filling out the financing request form or calling 1-800-652-4942. An additional option is calling the practice loan specialist for your region.
From there, discuss your unique financial needs for the practice with the Wells Fargo Practice Finance team.
Before moving forward with a loan, however, always compare a handful of loan options to find the best financing path for you. Start by browsing our list of practice dental loan options by state.
GET A $1,000 BONUS WHEN FINANCING A PRACTICE!
Start your search for financing to buy the dental practice of your dreams. If you use one of our partner banks, we'll give you a $1,000 bonus when you close your practice loan (valid for practice loans of at least $100,000 in size). See what bankers are available in your state with the button below.
Learn More
Best Dental School Refinancing Deals

1
Disclosures
$1,050 BONUS1For 100k+. $300 bonus for 50k to 99k.1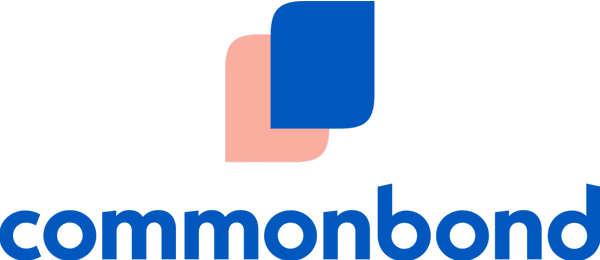 2
Disclosures
$1,050 BONUS2For 100k+. $300 bonus for 50k to 99k.2

3
Disclosures
$1,000 BONUS3 For 100k or more. $200 for 50k to $99,9993

4
Disclosures
$1,000 BONUS4For 100k+. $300 bonus for 50k to 99k.4

5
Disclosures
$1,275 BONUS5 For 150k+. Tiered 300 to 575 bonus for 50k to 149k.5

6
Disclosures
$1,000 BONUS6For $100k or more. $200 for $50k to $99,9996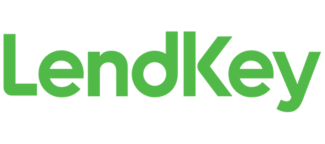 7
Disclosures
$1,250 BONUS7For $100k or more. $100 to $350 for $5k to $99,9997

8
Disclosures
$1,250 BONUS8 $350 for 50k to 100k8